Embracing an active lifestyle has never been easier. With the explosion of fitness trackers and workout apps, you can make staying fit more fun and exciting.
A healthy diet is merely a small part of your journey to getting in shape. To start and maintain a healthy lifestyle, you also need to become more active. Whether it's yoga, running, or bodyweight workouts, you'll need regular exercise if you want to commit to a healthier lifestyle. Needless to say, getting in shape is easier said than done. But while it isn't easy, it is not impossible—especially now that you have the best free workout apps on your side.
We've found five of the best workout apps to help you kickstart your fitness journey in 2020.
---
For hands-free, eyes-free coaching, download an intuitive workout app called Pear. The free version has a limited selection of audio-guided workouts for individuals at any fitness level. They have a network of world-class coaches and athletes who make personalized real-time coaching possible. The app generates the best workout plan for you based on biofeedback. As your fitness level progresses, it modifies your workout routine to fit your body's needs. Not only that, it syncs with a number of fitness trackers and devices, enabling you to monitor your performance across other workout apps.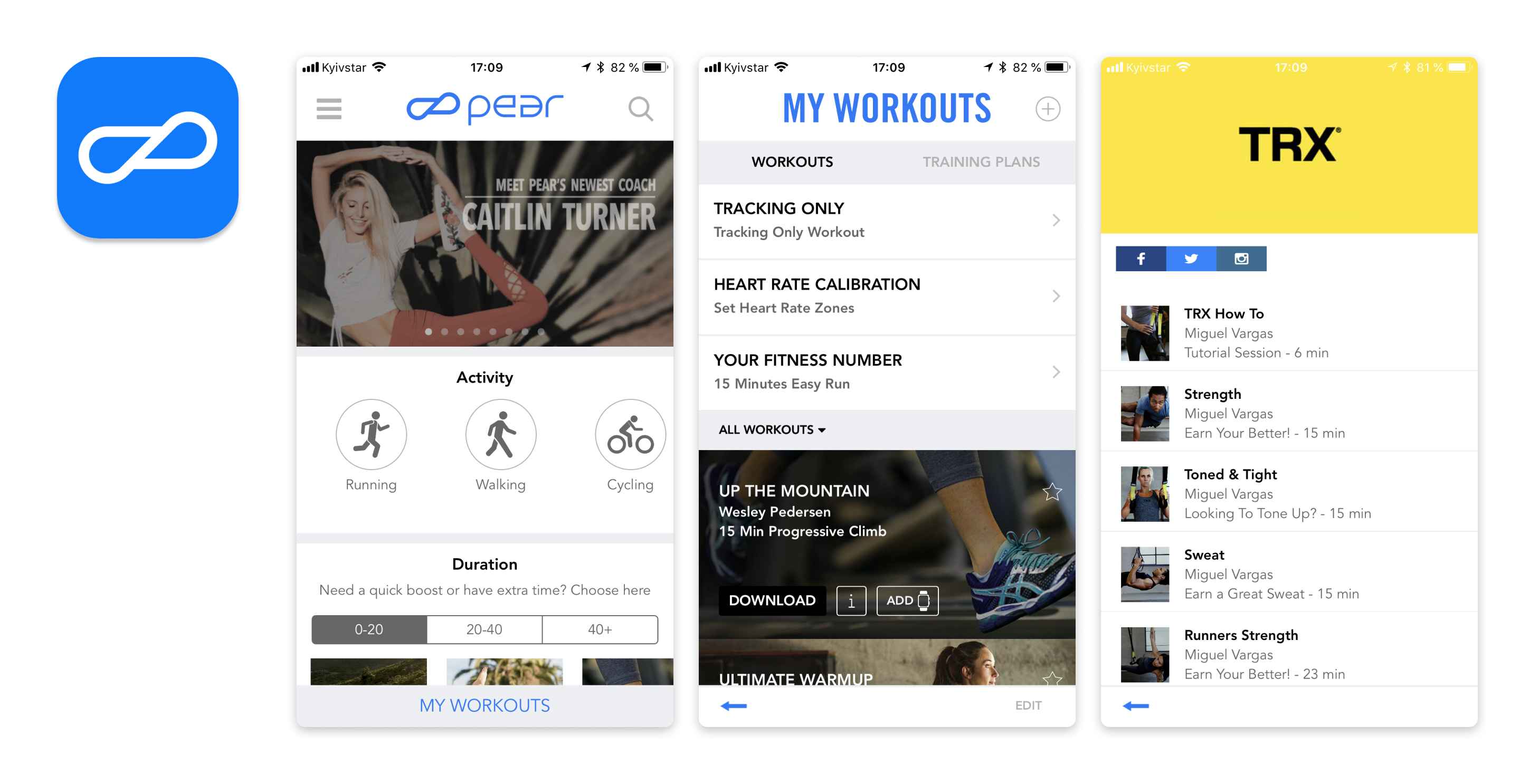 Pear comes with a premium version. If you subscribe to it, you can enjoy unlimited access to their diverse workout library. The app is available for Android and iOS devices.
✅ PROS:
Supports a wide array of fitness activities
Syncs with numerous fitness devices
Offers personalized workout plans
⛔️ CONS:
Free version has limited features and workout programs
---
A workout app by Under Armour, Map My Fitness supports over 600 fitness activities and syncs with over 400 devices. This allows users to search running routes close to their locations and share their favorites ones with fellow fitness enthusiasts. Then, it collects data on your pace, cadence, stride length, as well as the calories you burn along the way, enabling you to train smarter and push your limits even further. Perhaps its best feature is the community of fitness enthusiasts who use it. There, you can meet new friends who'll keep you motivated to get into shape. You can even participate in challenges and win exclusive Under Armour gear.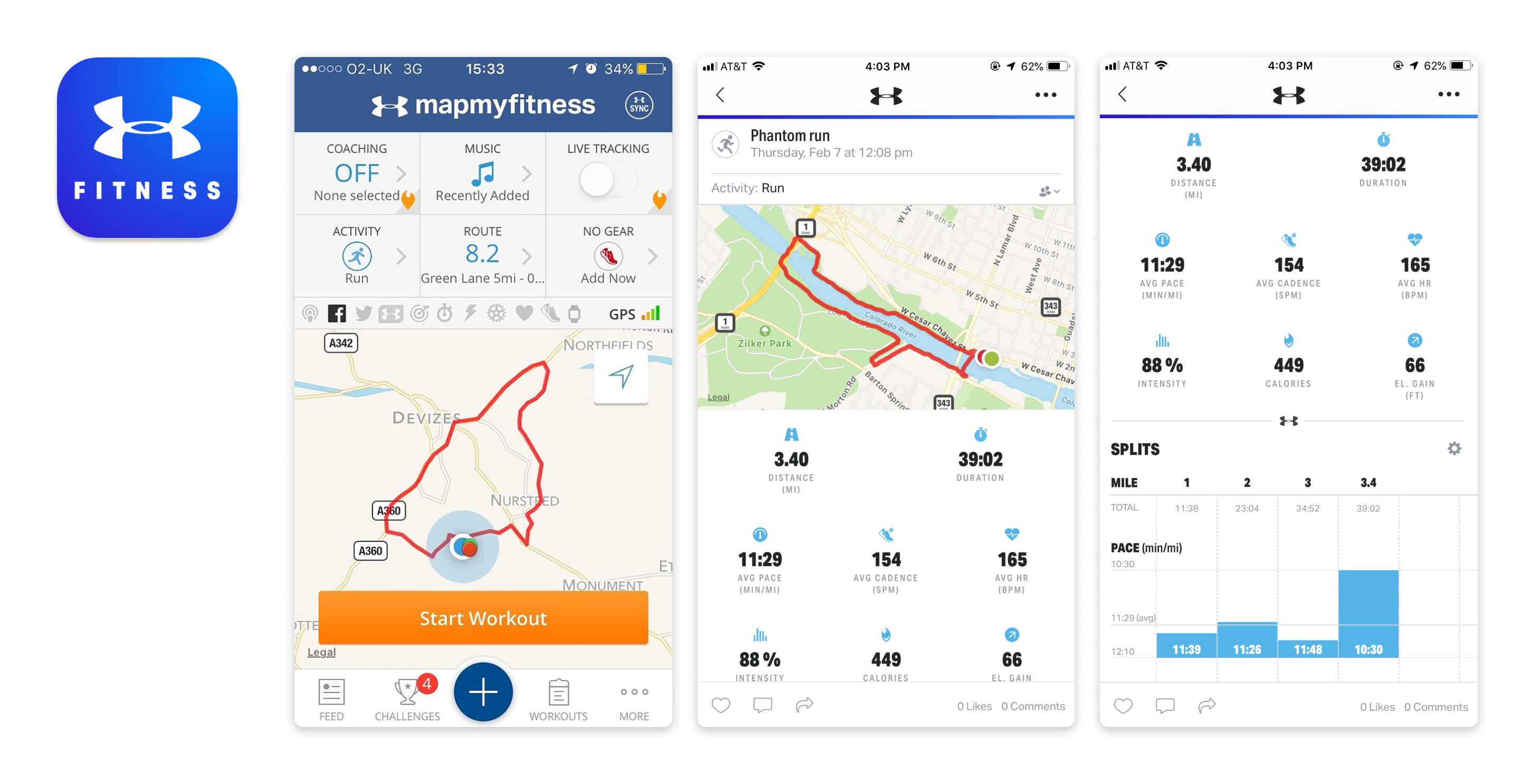 Map My Fitness is available on Android Wear Devices Apple Watch. The app is free, but it has a premium version. To enjoy personalized training programs, you need to get the latter. Aside from that, your premium subscription will allow you to monitor heart rate zones.
✅ PROS:
Supports a wide array of fitness activities
Syncs with numerous fitness devices
Backed by a large community of fitness enthusiasts
⛔️ CONS:
Free version has limited features
---
One of the best free fitness apps on the market is Nike's Training Club. All of the app's 185+ workouts were designed by Nike Master Trainers, professional athletes like Serena Williams, and celebrities like Ellie Goulding. Whether you want to work on your endurance, strength, or mobility, you'll easily find the best workout for your fitness level. After every workout, you can share your photos and achievements with other fitness enthusiasts in the Nike community. You can also get tips on training, recovery, nutrition, and more through the Nike Performance Council. The app has audio cues, ideal for users who want hands-free and eyes-free coaching. At the same time, it also offers you the option to stream your workout sessions onto a TV via an HDMI cable, Chromecast, or Apple TV.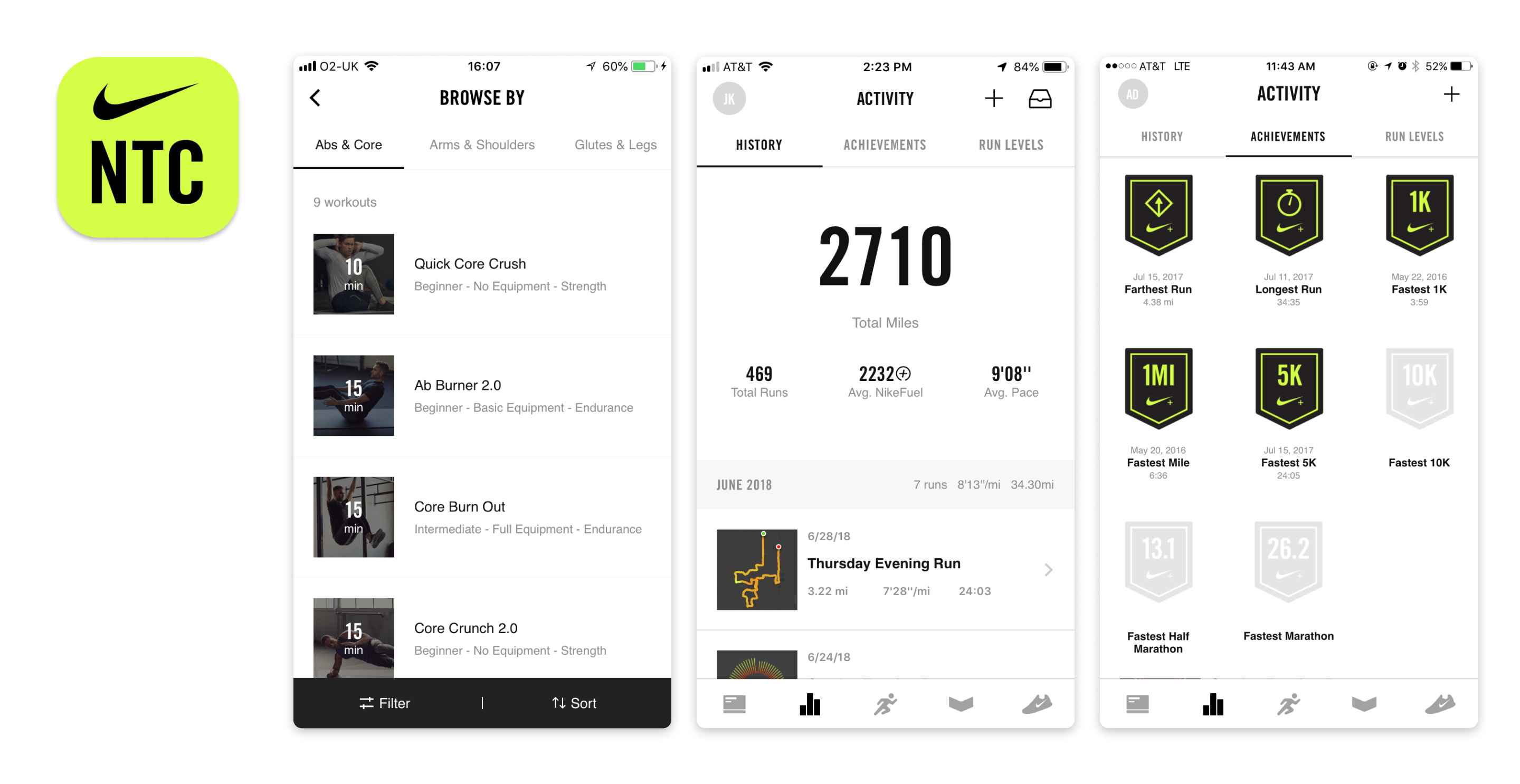 Nike Training Club is available for free for Android and iOS devices. There's also a premium version of the app, which costs $14.99 per month. The first seven days are free. It's important to note that the free version is packed with a variety of features and fitness activities that there's really no need to get the premium version.
✅ PROS:
Supports a wide array of fitness activities
Features audio and visual coaching
Offers health and wellness tips covering nutrition, mindfulness, and more
⛔️ CONS:
iOS app only supports devices powered with iOS 10
---
Another app that gives you unlimited access to video and audio coaching is Fitbit Coach. Previously known as FitStar Coach, this personalized training app delivers professionally designed fitness routines, all of which you can view in HD or listen to as audio cues. The app modifies the fitness intensity based on the results after every exercise. As you progress in your fitness journey, your workout will become more challenging. You can choose from seven- to 60-minute workout sessions. No matter how long you plan on working out, you can make each session exciting by listening to any of the seven stations that Fitbit Radio supports.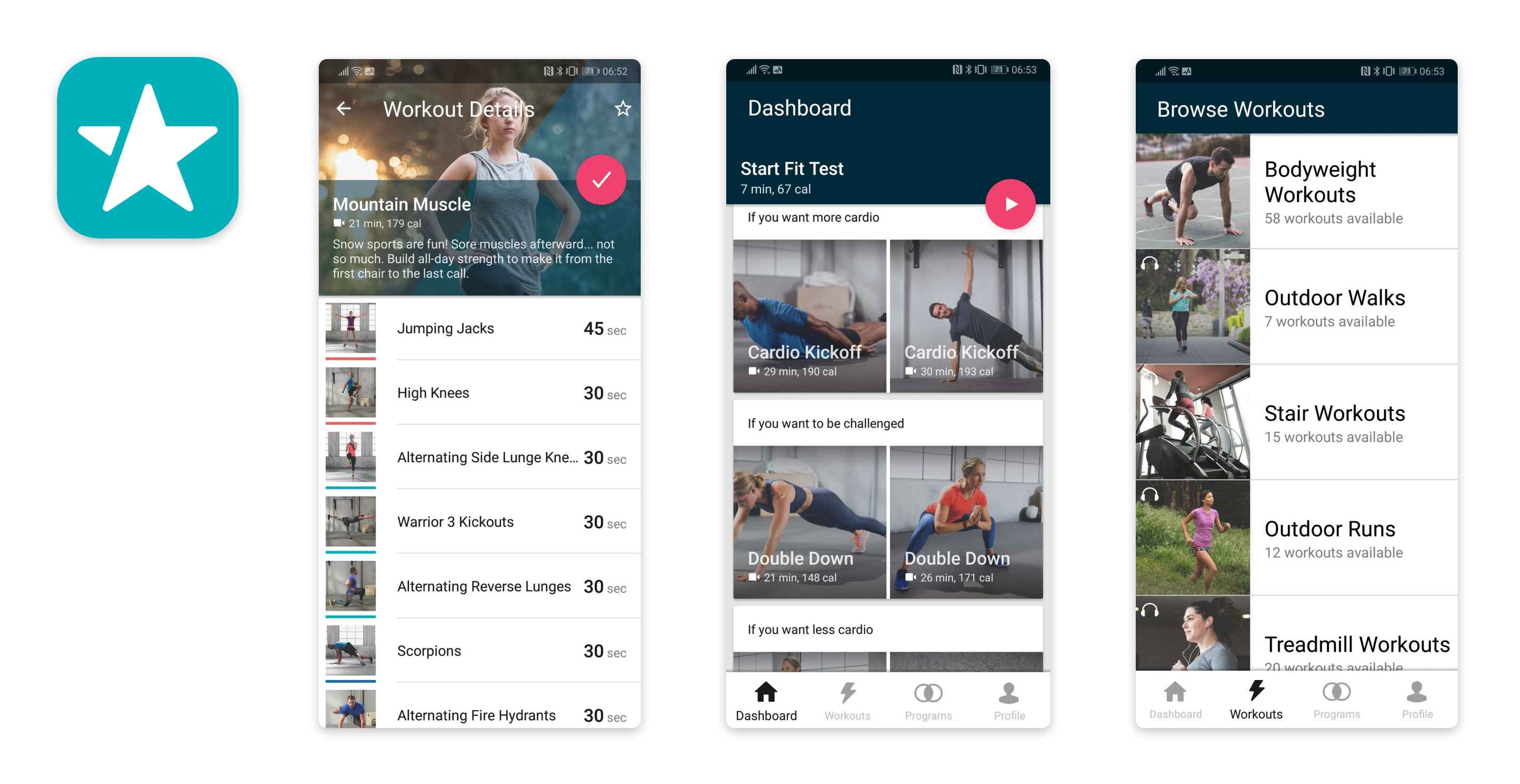 Fitbit Coach syncs with your Fitbit account and automatically logs your performance. The app is available on the web, as well as on the App Store and Google Play. A Windows version is expected to come out soon.
✅ PROS:
Ideal for all fitness levels and intensities
Syncs to your Fitbit account and automatically tracks each workout session
Features video and audio coaching
⛔️ CONS:
Free version has limited features and workout programs
---
Noom is one of the best workout apps for women. Instead of giving you a quick fix, it empowers you to build good habits that will last a lifetime. Noom offers customized workout plans and teaches you how to create healthy, nutritious meals that complement your training. Designed by registered dieticians and nutritionists, these meal plans offer healthy ways to incorporate smaller portions of your guilty pleasures in your diet.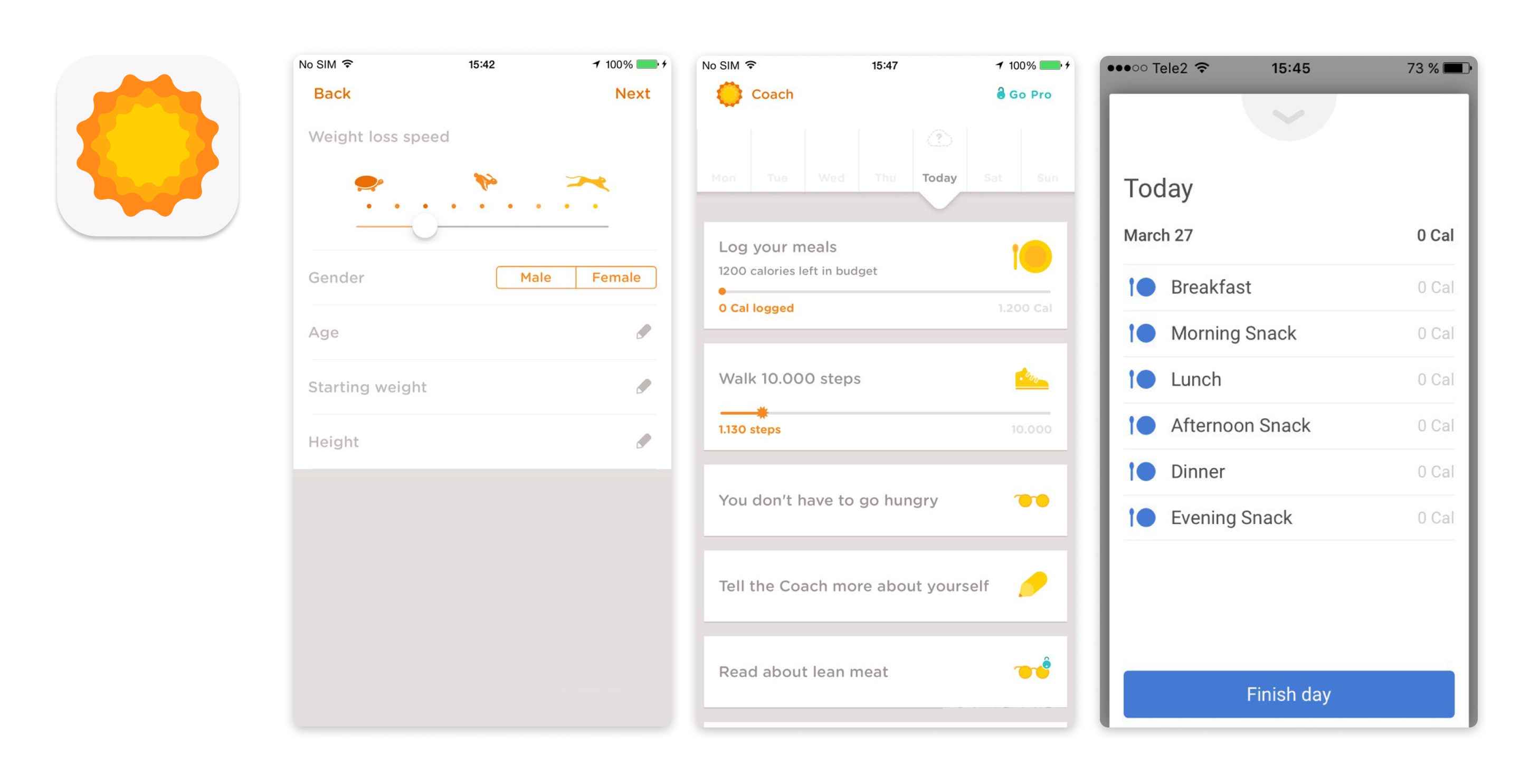 You can download Noom for free and access it for a limited time. Its membership costs $50 per month. That might seem costly, but you might find it worth the splurge if you want to build good habits. A program may last as long as 16 weeks, enough time for you to learn how to create your own meal plans and find a workout routine that you like. Once you've formed such habits, you won't have to subscribe to a new program.
✅ PROS:
Provides customized meal plans
Offers personalized workout plans
Available for iOS and Android devices
⛔️ CONS:
Limited free trial
Premium version is expensive
---
How to Choose the Best Workout App
Look for an app that fits your budget and supports your fitness devices. Know that you don't have to break the bank to download an app that offers excellent coaching services. As a matter of fact, some of the best fitness apps on the market are available for free. Aside from its price, you need to look into its coaching services. Does it offer your preferred fitness activity? Does it provide personalized coaching? Since everyone has varying fitness levels, you need to make sure that the app you use caters to your own unique needs.
Some apps go above and beyond to empower you on this journey, offering additional features such as customized meal plans, workout playlists, health trackers, and more. Consider these bonuses to make your fitness journey extra special.