If you're reading this article it means you either lost all your data till the moment and gave up in despair to recover it or you just curious what to do in case if it happens because you have a lot of valuable data on your computer and you're a very forward-thinking person (lucky you!).
Anyway, we're here to save you. So, just take a 3-minute coffee break (or matcha pause) and check out the list of the best 5 apps for data recovery meticulously selected by us.
Read on for the detailed analysis of each app.
Who Is In The "Danger Area"?
Briefly, all. Yes, you got that right: as Forest Gump used to say "things happen," so anyone can face the issue of data loss one day out of the blue. If you use any equipment — and you definitely do, there is always a chance of sudden power outages, equipment failures or malfunctions, software crashes, etc. You personally can help the catastrophe to happen by accidental deletion of data, or just by spilling water or coffee on your computer.
So, If you are stumped by losing all your family pictures and those documents you were working on for hours, and it literally means the death of all your hopes, the right data recovery app can really save the bell. Continue to read to see the list of the best data recovery software.
The Disk Drill app is a real life-saver when we talk about data recovery. You can choose either a Quick or Deep scan to retrieve your valuable data, search for files in deleted partitions, recover data from external devices and more. The Guaranteed recovery (as it is stated by developers on their website) is something that warms our hearts and souls, and that's exactly what you need.
Featuring a sleek simple and nice interface, excluding complex options, Disk Drill seems to be a good choice for the average Joe to get back disappeared files and, same as EaseUS Data Recovery does, to cover up possible future data loss by a regular backup of your files.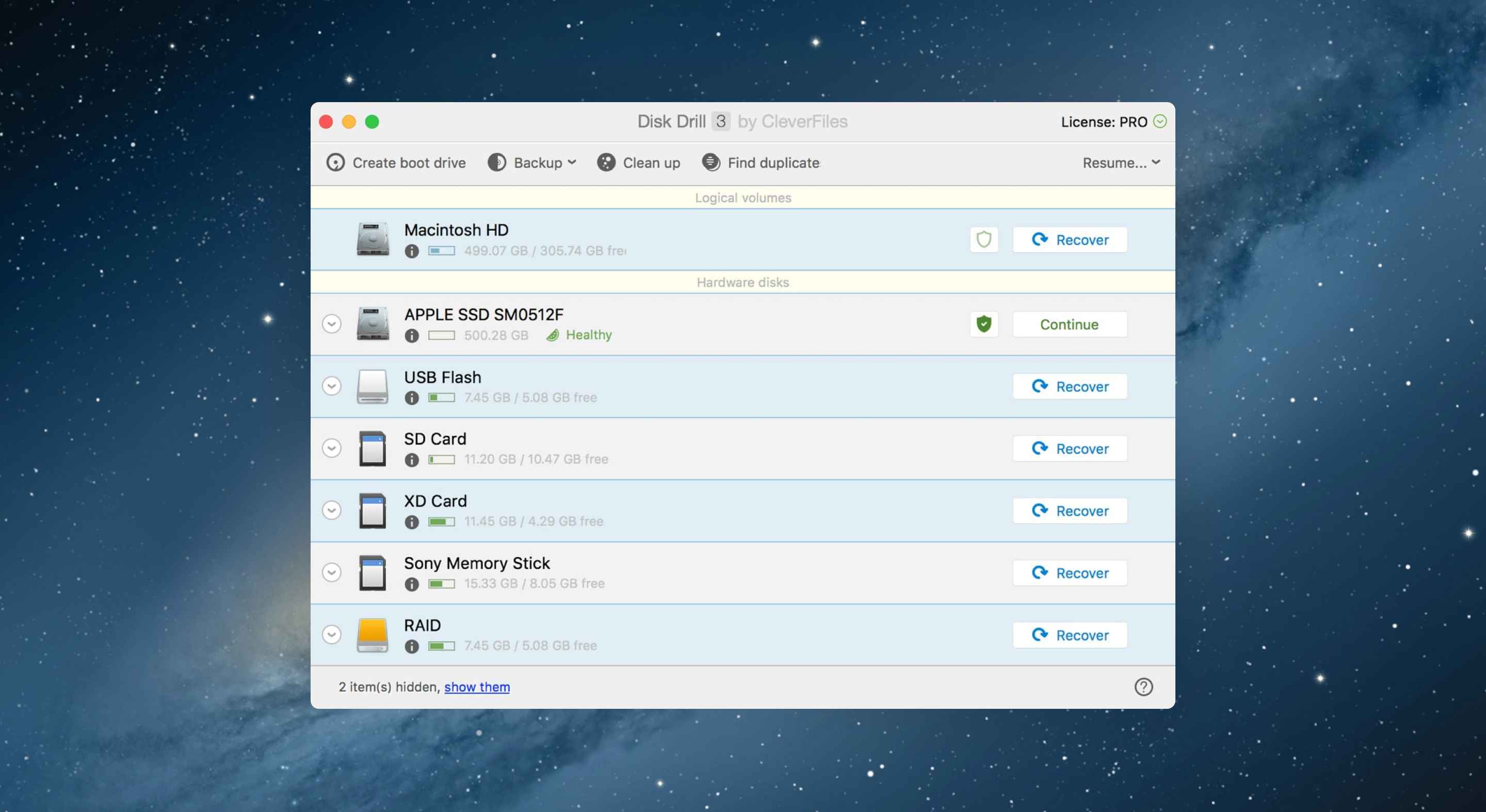 Developers bring a focus on their PRO package with all the bells and whistles, while with the free edition of the app you can recover just up to 500MB. It is not a big deal; however, it can show you a clear picture of what you can get with a paid option.
Price: Starts from $89 for the PRO version (one-time fee)
---
Available on Windows and macOS, Stellar Data Recovery is a perfect tool to bring back to life all your documents, precious pictures, emails, favorite audio files, etc. either they hanged out on your computer or ran on your external storage devices.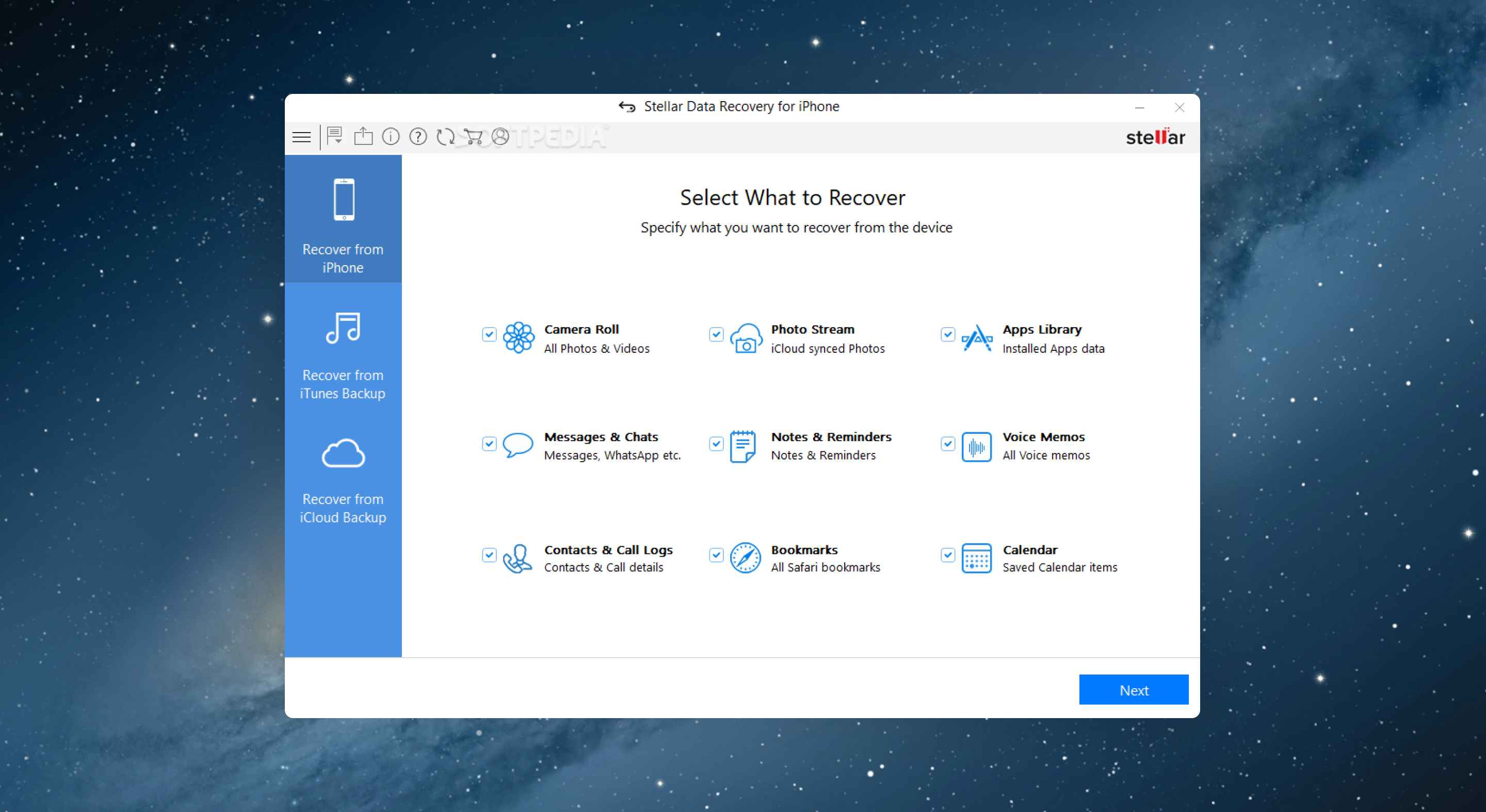 The app is no sweat! It has a clear easy-to-use interface and stellar data recovery capability. The tool is indispensable if you're looking for a specific file and you know where it should be or should have been. Just choose the file type, select the locations, and start scanning the partition. If you want the app to find and recover all it can find, simply choose the Recover Everything option to let it roll.
Price: starts from $79.99 for the Professional license (one-time fee)
---
The next app on our data reanimators list is Recuva. It can rescue your video and music files, documents, pictures, emails, and "any other file you've lost" as it is stated on the developer's website. The real kicker of the tool is its Wizard. The unique helper asks you several simple questions and then guides you through the whole process. That is the whole story.
Interestingly, besides the data recovery option, Recuva offers a secure deletion option. Using industry and military standard techniques the tool securely overwrites files you no longer need.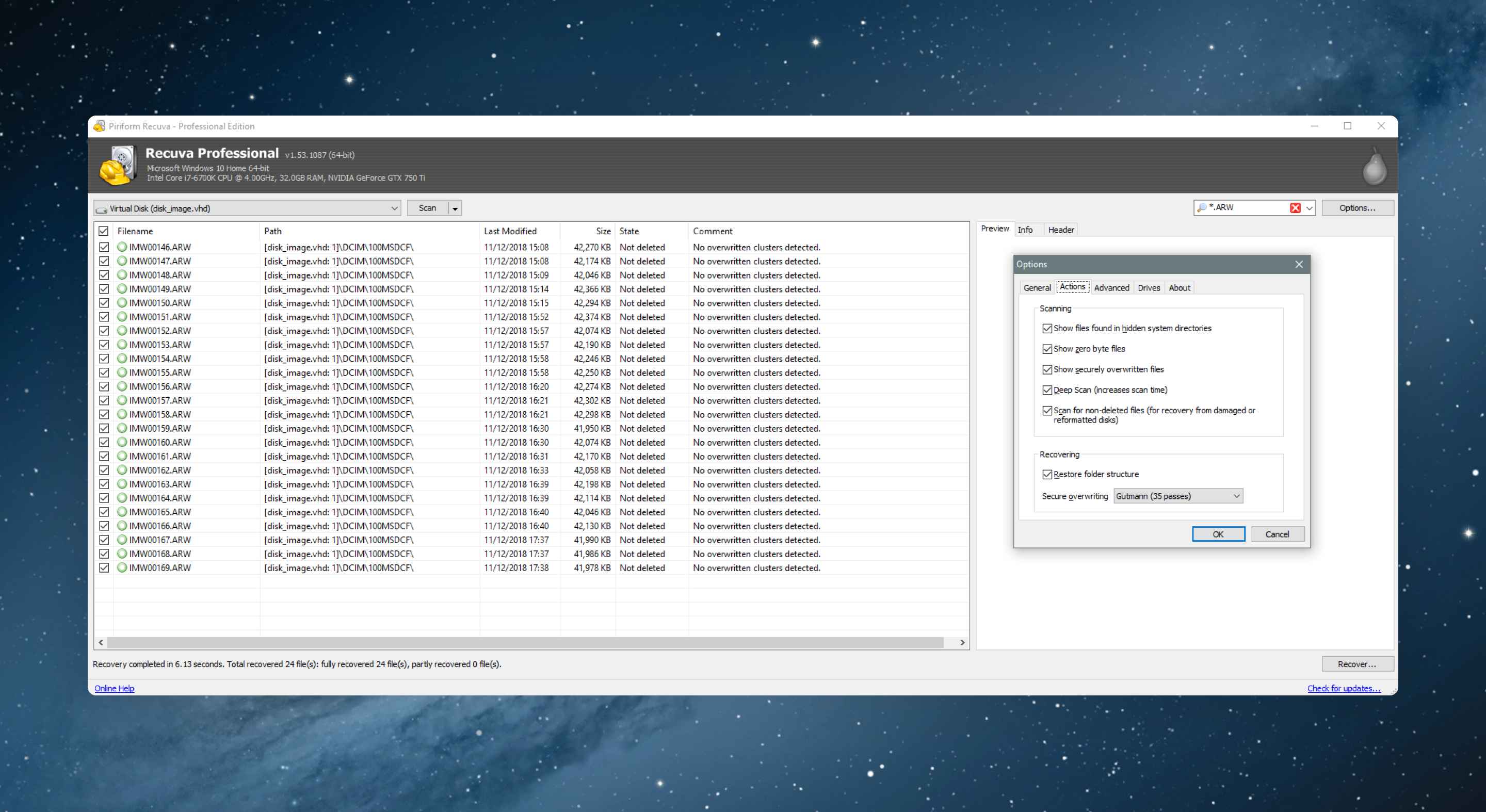 The solution is a good choice for Windows users (sorry, macOS users) and provides you with a completely free edition if you plan on quick internal file recovery. If you profit by using the recovery solution or you have a tendency to lose your data from time to time, perhaps the Recuva professional license is your case. The premium license offers you virtual hard drive support, automatic updates, and premium support.
Price: Starts from $19.95/yr. for the Professional license (subscription)
---
The solution claims it is not just for on-fire conditions, but also could be beneficial for everyday use. With EaseUS Data Recovery tool on board of your Mac or Windows computer it regularly backup your data until something goes wrong (and one day it could). As they say, it's better to be safe than sorry.
The solution supplies you with a user-friendly interface, simple recovery setup process and easy-to-navigate results view.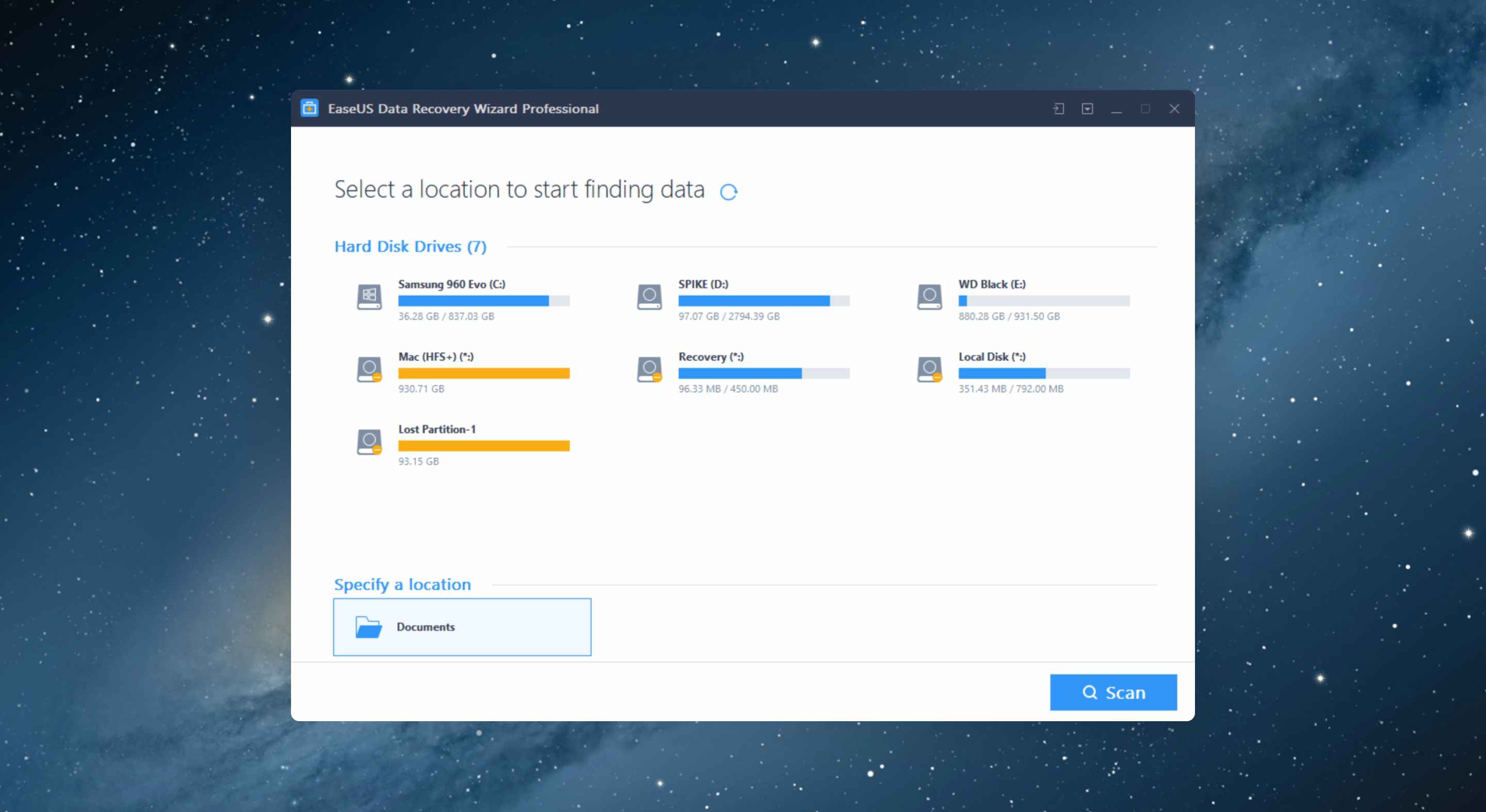 The free edition of the app allows you to retrieve 2GB of data at no cost. Although I bet it's not enough to recover all your data, it can help you at least to rescue the most important files if you need that speed. Vroom.
Price: Starts from $89.95 for a Professional license (one-time fee)
---
MiniTool Power Data Recovery is a Windows app that helps you to not just recover files you lost or deleted as other apps do, but salvage an entire partition as long as the new partition hasn't been created.
The solution covers all your storage devices like HDD, SSD, external drives, USB flash drives, SD and memory cards (and more) and shows you a file preview before restoring them (bringing them back from the dead/ to life).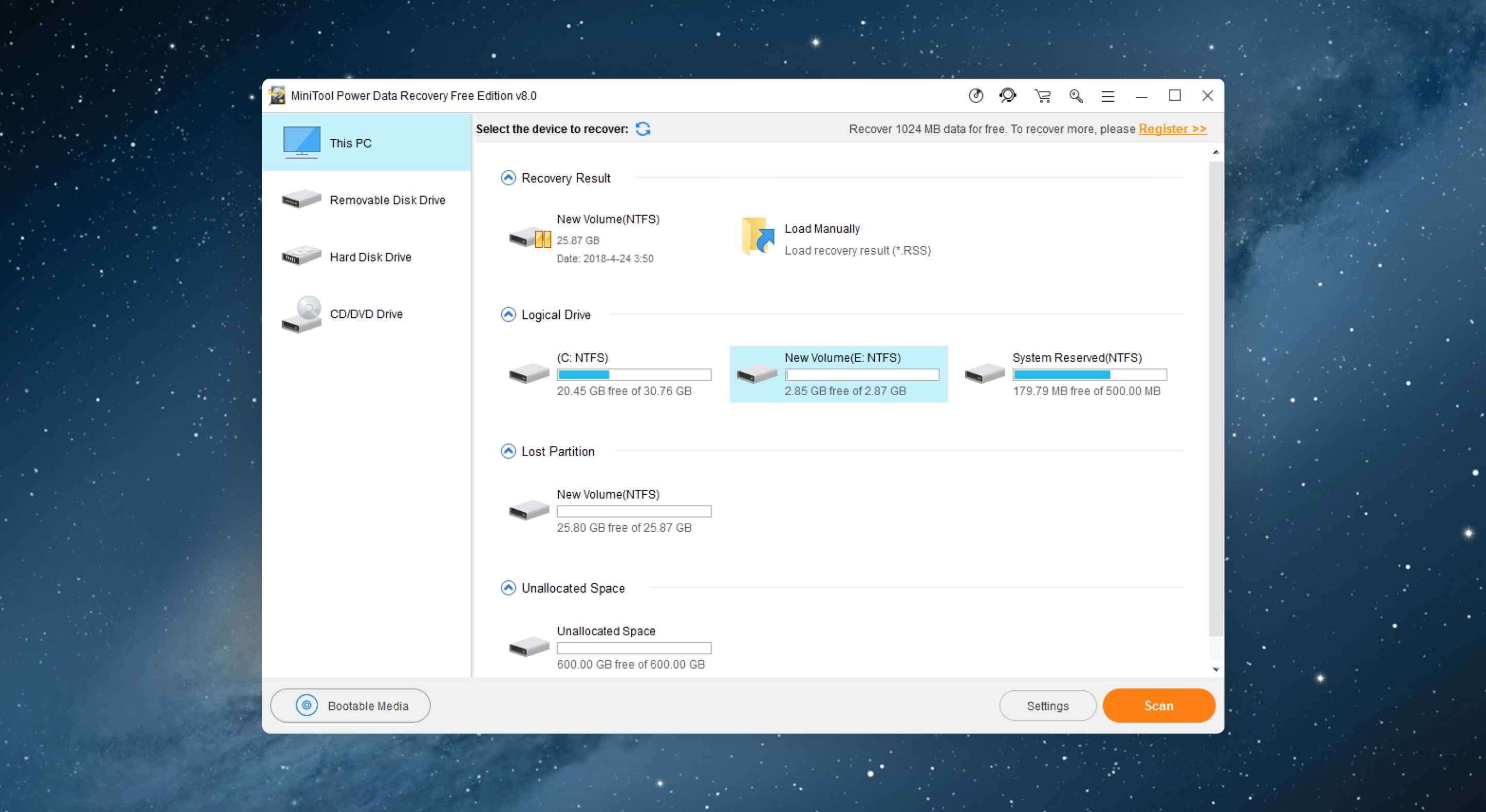 A free version is limited to 1GB and doesn't allow you to save results to work with later; however, it could work well if you need to recover your files for free and in 3 easy steps. Just select a device to scan, preview the files found and select files to save.
The app is definitely worthy.
Price: Starts from $69 for the Personal Standard package (1-year)
---
Bottom line
Whether you deleted your files with your very hands or you just lost them because of an accident, just don't panic, there is always a way out. Pick any of the above-mentioned solutions, install (it's better not to do it on the partition you'd like to recover, to not overwrite it), find the files you'd like to restore and get them back.
And may the files be with you.