With dozens of different Smartwatches out there, how do you decide? Don't worry; we've made it easy and ranked the 5 best smartwatches for you.
Read on for the detailed analysis of each smartwatch.
What Makes a Smartwatch Great?
What makes a smartwatch great? In a word, versatility. The more you can do with your smartwatch without having to pull out your phone, the better it is. Smartwatch companies like Apple, Samsung, Fitbit, and Fossil are perfecting the balance between function and form.
First, you want the watch to look great and offer plenty of customizable features, so you easily match your watch face with your lifestyle. Then you want the watch to be able to do as much as possible while remaining comfortable to view on a tiny screen.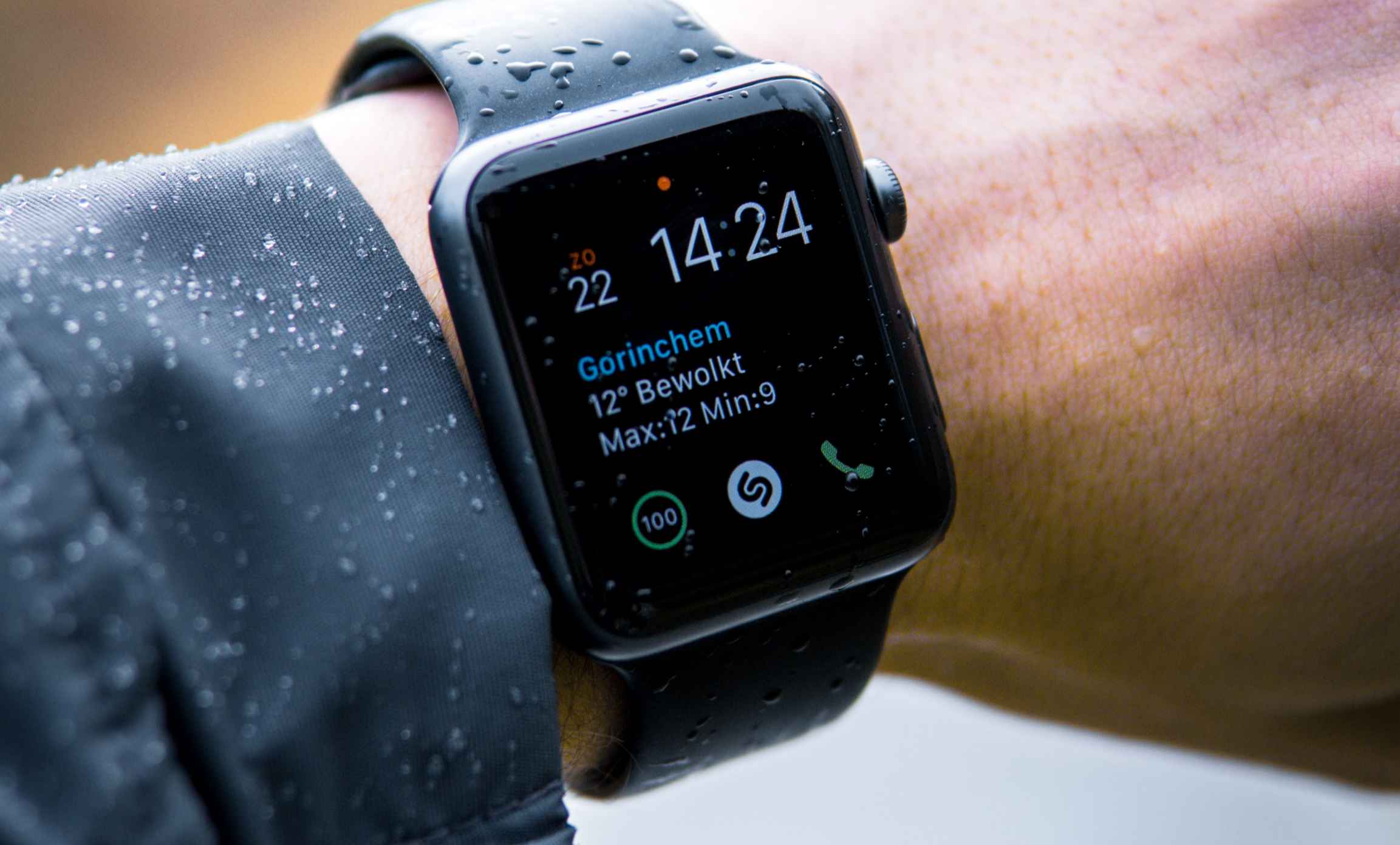 The bottom line is how much can you do with it and how good does the watch look? Some other considerations to think about when buying a smartwatch are the battery life, the supported, paired ecosystem, water resistance, Bluetooth connection capabilities, and style. Oh, and don't forget about watchband choices!
Quick History of Smartwatches
Smartwatches have been around for a while, and they have continued to evolve with each iteration. One of the first notable smartwatches was the Samsung Gear S, which paired with the Samsung Galaxy and could take and receive phone calls without a phone. At the time, it was revolutionary with a sleek curved design but didn't get the attention it deserved.
Quickly after that, other companies threw their hats in the ring with versions of their own watches, but none of them really took off until Apple Watch came out in 2015. Now the smartwatch market is highly competitive with many good options for different types of users. Let's explore our favorites now.
1. Apple Watch – the Best of the Best
Apple Watch came on the scene in 2015. Since then it has steadily grown to become the darling of the smartwatch world. It comes in two sizes with a bright, beautiful screen, and a solid 18+ hours of battery life. It is available in dozens of finishes, styles, colors, and there are literally thousands of watchbands available online to create any kind of style you desire.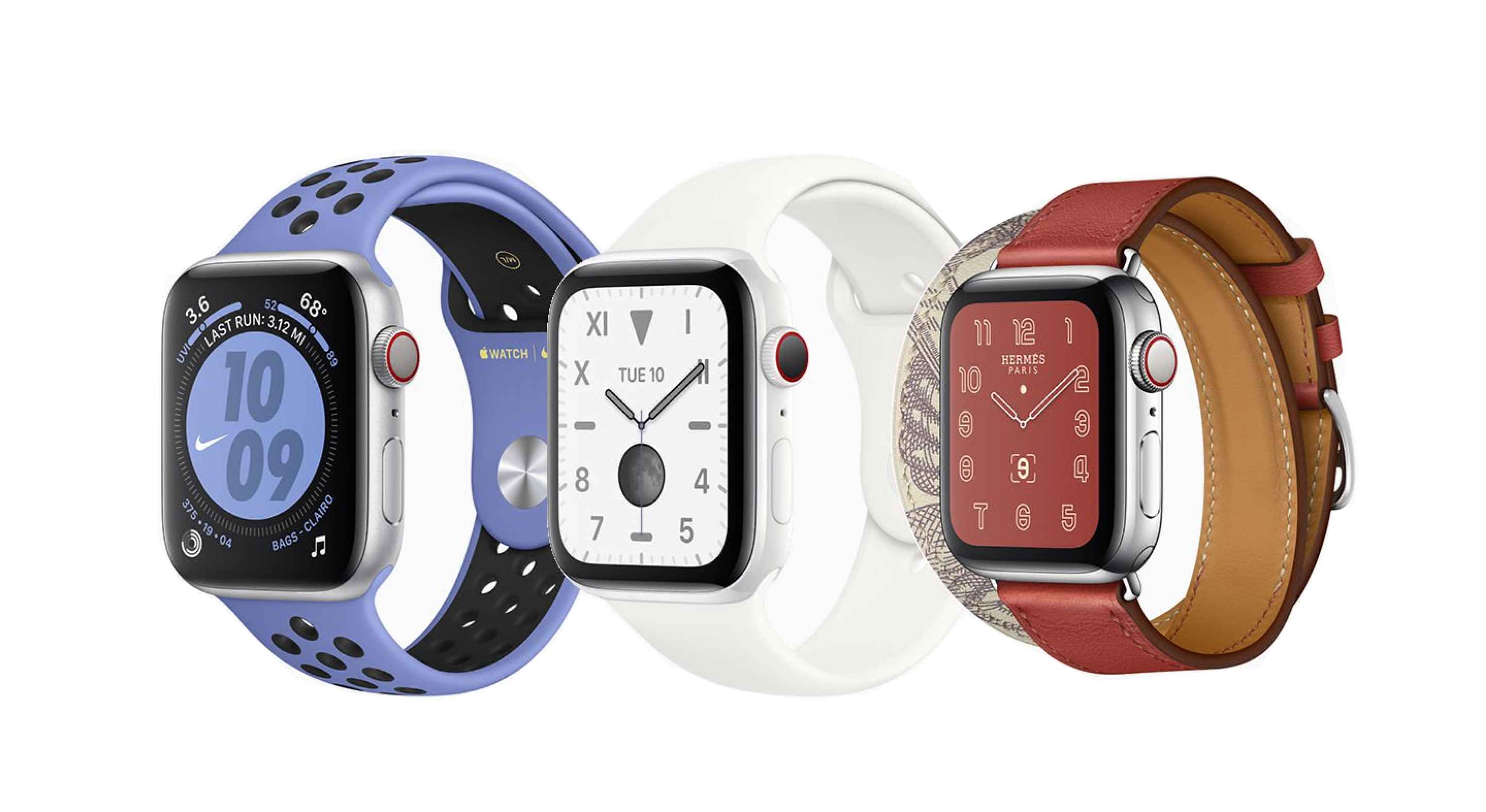 The cellular version can make standalone phone calls without the need for your iPhone. It features a stunning OLED display, accelerometer, heart rate monitor, GPS, ECG, and dozens of integrated apps to monitor your fitness level and health. Many Apple Watch owners have surfaced on the news crediting Apple Watch with saving their lives.
Apple Watch uses WatchOS. Seamlessly integrated with the Apple ecosystem; you can pay for goods and services with the watch, set timers, use Siri to look things up, send messages, email and receive notifications from dozens of iPhone apps. If that wasn't enough, it is also water-resistant to 50 meters, meaning you can actually go swimming with it. Just about every app made for iPhone has an Apple Watch counterpart.
Apple Watch is absolutely the best smartwatch for iPhone, but it doesn't work with Android. Another complaint users have about the Apple Watch is that it has limited face options, and you cannot tap into third-party faces. Hopefully, this feature will change in the future.
Apple Watch is out now and gaining momentum with the long overdue "always-on" display feature. Apple Watch also featured a beefed-up heart sensor, a compass, a faster chip, and it is slightly thinner. We'll see how it stacks up with the next generation of competitive offerings in 2020.
---
Following close behind Apple Watch is the Samsung Galaxy Watch Active. It's a thin, light, watch packed with amazing features. Samsung uses the Tizen OS for its watches. The newest version is thinner, and a little smaller, and users say more comfortable for long-term wear.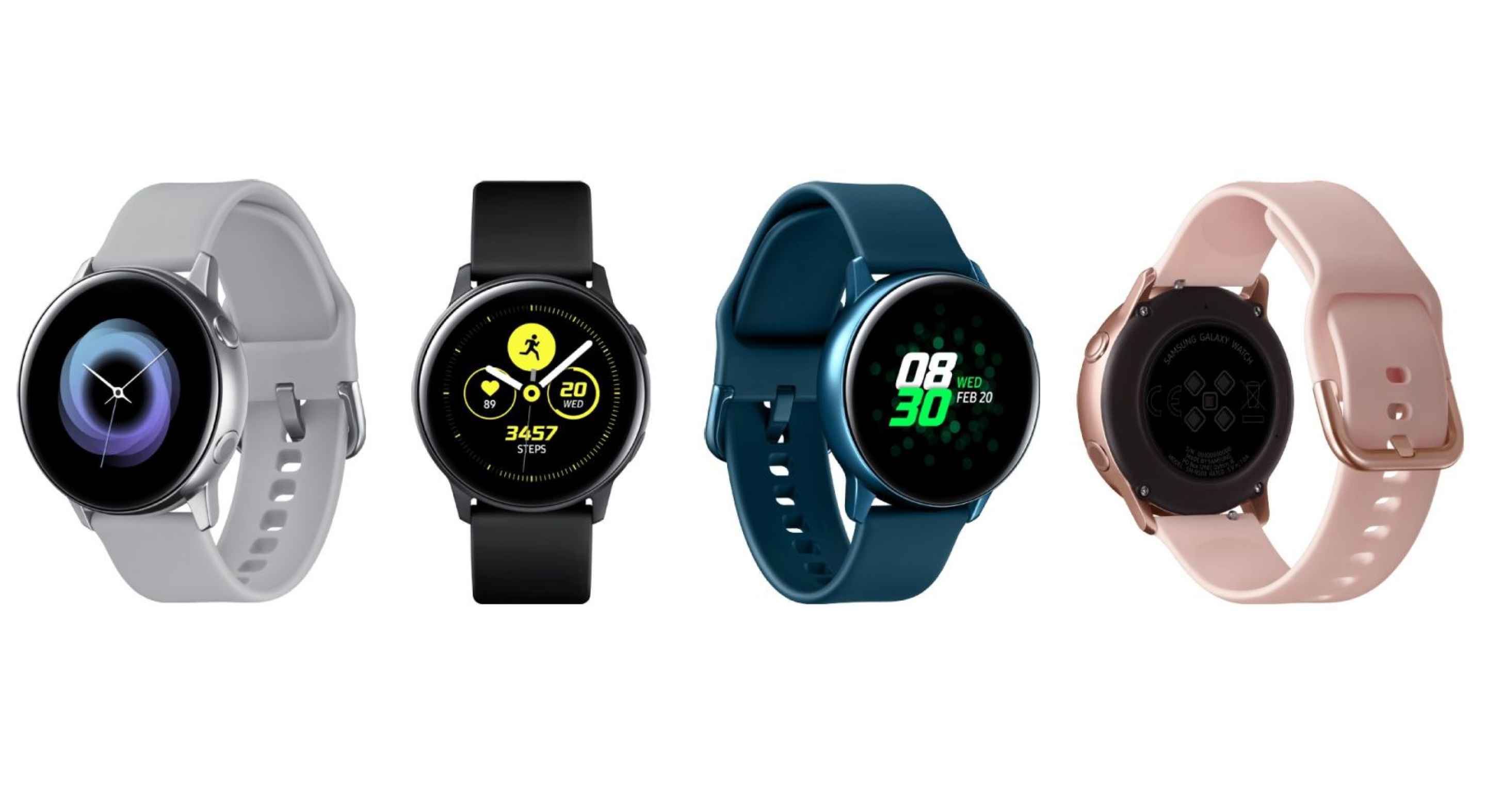 The Samsung Galaxy Watch Active includes a Super AMOLED circular display, accelerometer, heart rate monitor, GPS, plenty of fitness apps to track your movements, and two days of battery life. It supports both Android and iOS devices. The design is elegant with dozens of attractive face options. Samsung Active is also the best waterproof smartwatch, so no worries there.
The Samsung Galaxy Watch Active is the best Android smartwatch for most users. However, complaints include the lack of a cellular version (LTE) and missing rotating bezel. One other point of contention is that there are limited apps that you can use with the Samsung Galaxy Watch.
---
The name Fitbit is synonymous with fitness. Before full-fledged smartwatches, wrists everywhere donned fit bits to track their steps and other fitness habits. The latest version, the Fitbit Versa 2, is an excellent smartwatch for Android users, although it does both iOS and Android operating systems.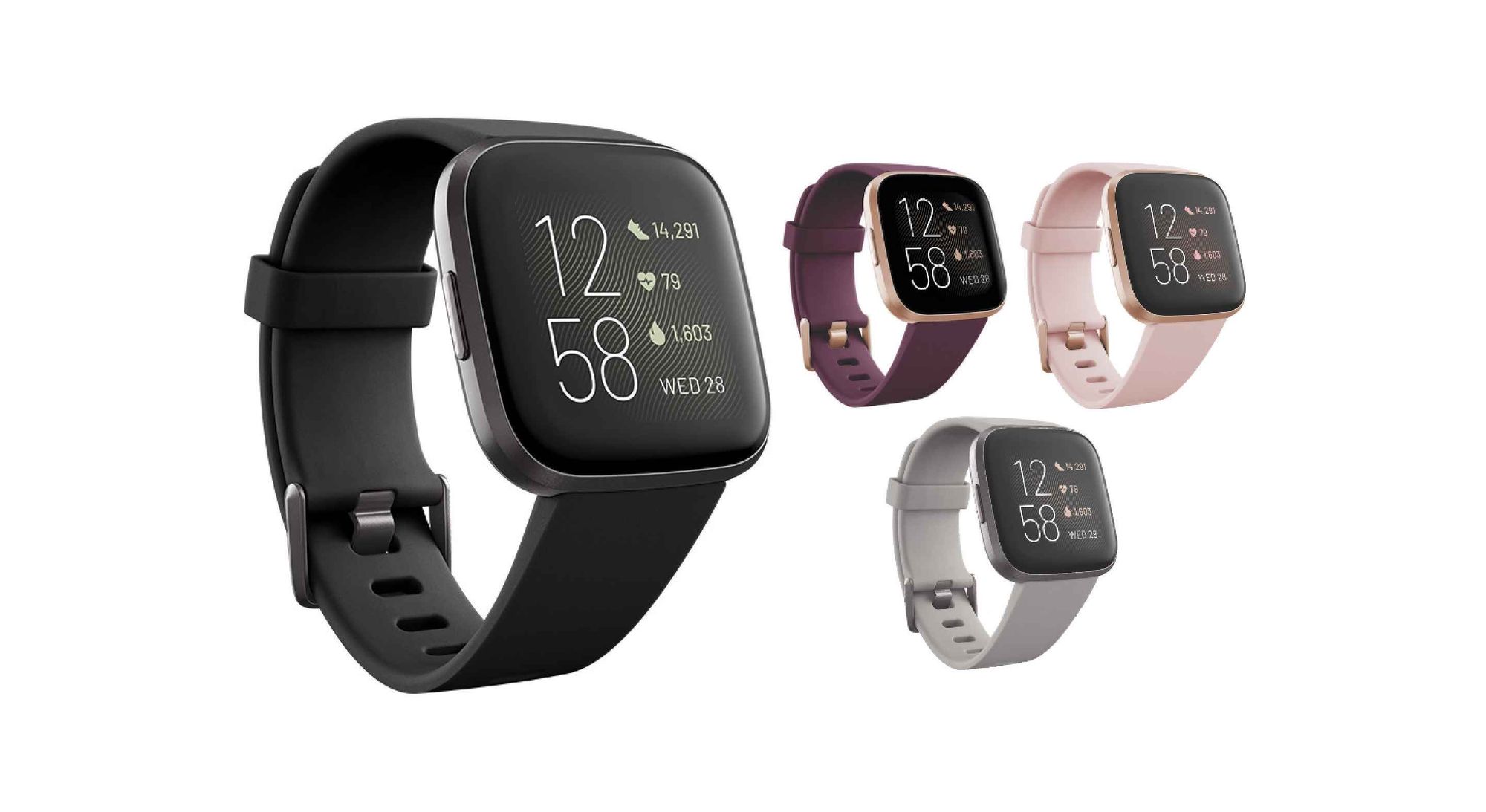 Along with the robust fitness tracking apps, the Versa also includes sleep analysis tracking, it integrates with Alexa, the battery life is an impressive four days, and it is waterproof to boot. The cons of this model are that you must keep it connected to a phone. There is no LTE version for phone calls, and the Alexa connection can be spotty for some users.
---
Watch purists will love the Fossil Sport as its design mirrors that of a traditional analog watch. Fossil uses the Google Wear OS paired with a very well-stocked app store to enhance the watch's capabilities. It includes GPS, a thin, light, attractive design, a lightning-fast Snapdragon Wear 3100 chip, and dozens of beautiful watch faces to choose from.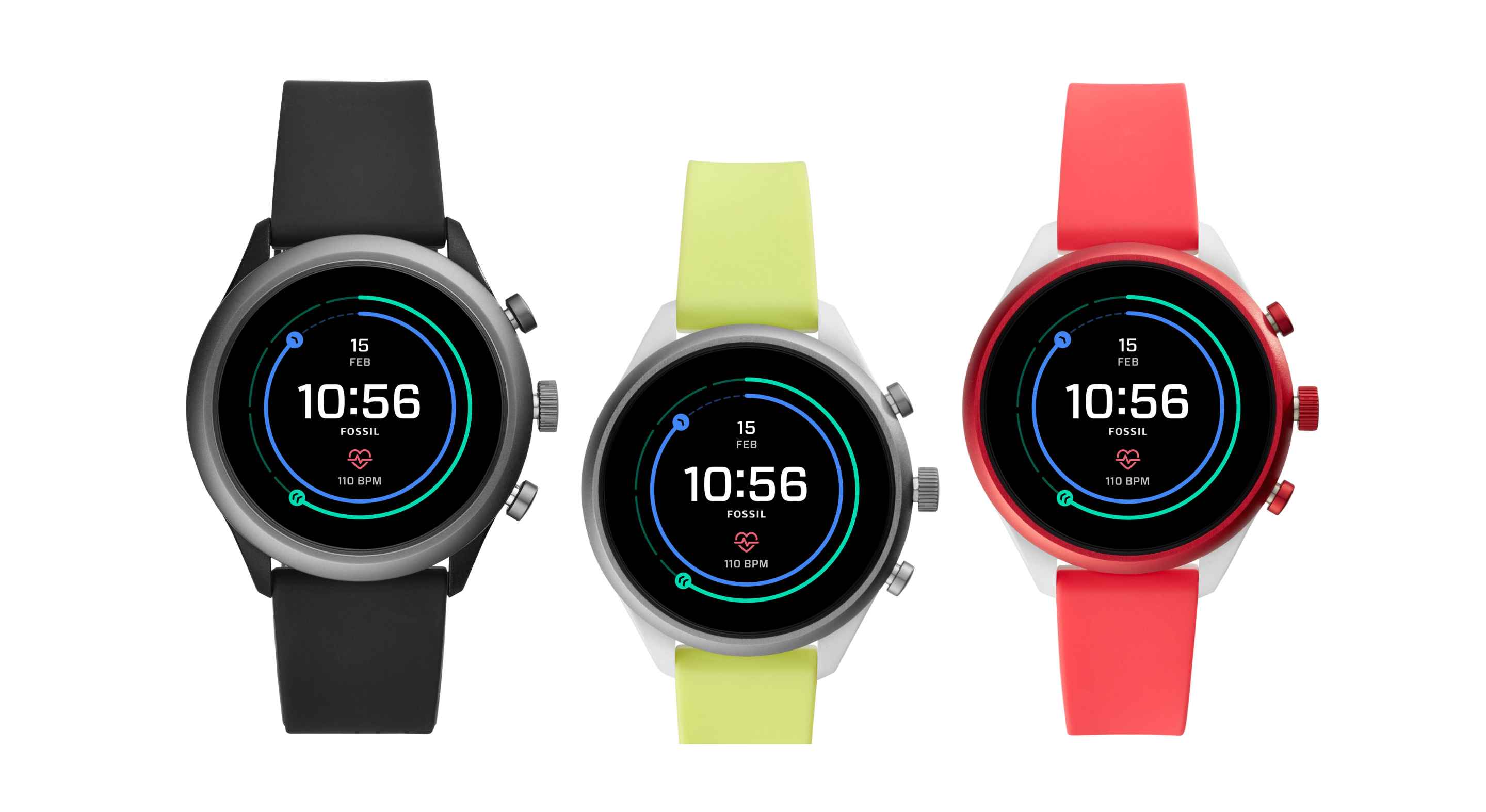 The dazzling AMOLED screen, combined with a built-in accelerometer, heart rate monitor, and GPS, makes the Fossil Sport a solid choice for many smartwatch lovers. The Fossil Sport is good for two full days of battery life. This watch supports both Android and iOS users. However, the downsides to the Fossil Sport are flimsy materials and occasional lack of responsiveness.
---
5. Amazfit Bip - Best Cheap Smartwatch
If you are super budget-conscious and shopping for a smartwatch, the Amazfit Bip is the one for you! The design mimics Apple Watch, but for a lot less money. You can pick up an Amazfit Bip for about $80 (less if you find a deal online).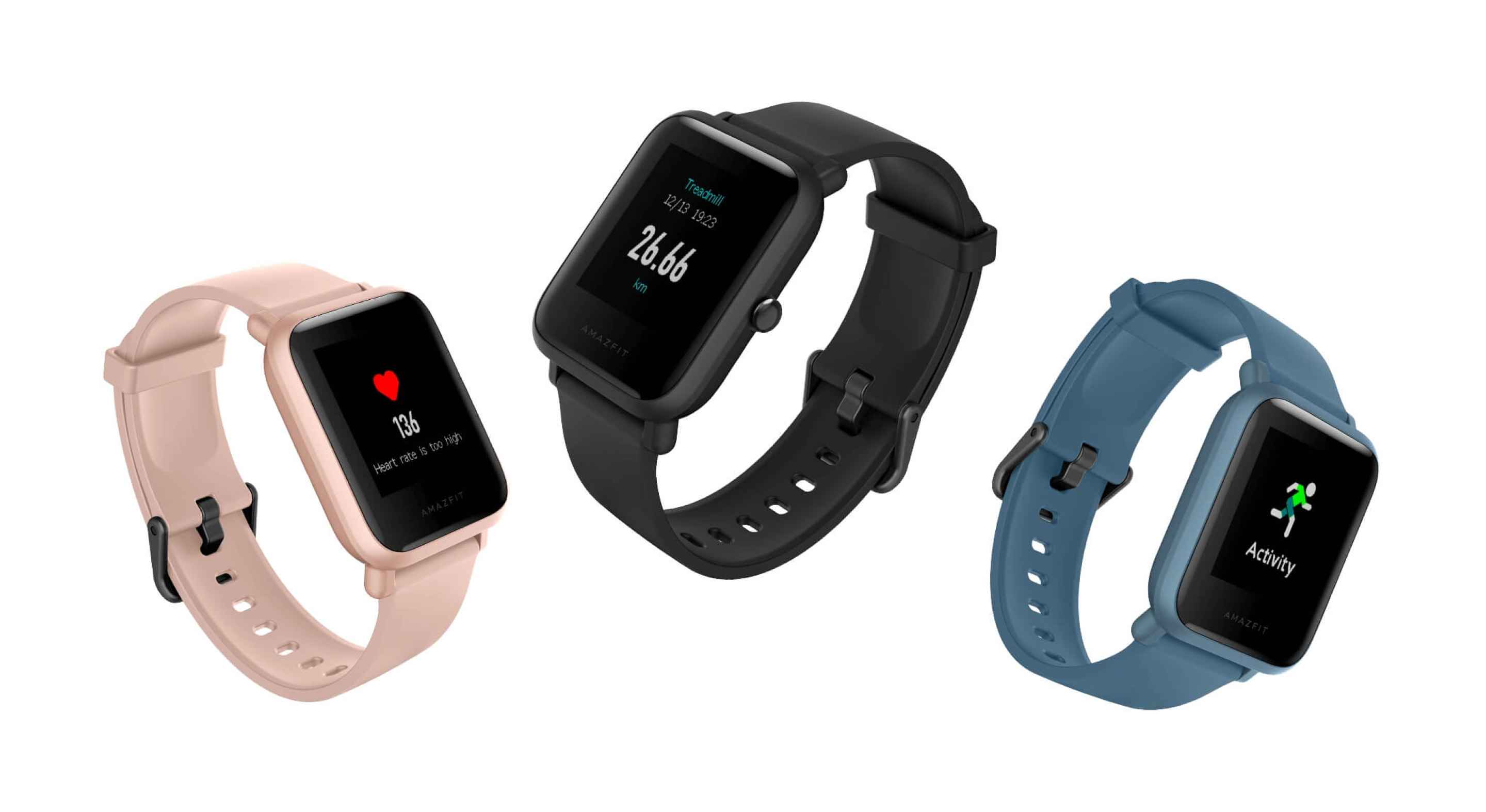 The watch works on both iOS and Android, offers a decent display, built-in GPS, a comfortable band, and heart rate monitor. The negatives are poor resolution graphics, no waterproofing so don't drop it in the pool, inconsistent heart rate and step monitoring, no music storage, and it can't respond to any notifications. They also do not offer a cellular version. The watch is limited to only five faces to choose from, but on the upside, your battery life is an amazing 45 days!
---
The Best Smartwatch of 2020
According to the statistics, Apple Watch is the best-selling smartwatch of 2020. Not only does it combine dozens of style options and band choices, but it also offers a robust ecosystem with thousands of apps and pure compatibility with the iPhone. You can do pretty much everything with the watch that you can do with your phone, and that is what makes it the best!
Launchberg editors pick and review products independently. We may earn affiliate commissions when you purchase an item via our links—it helps support our testing.