Vacation, probably, is one of the things we're expecting the most and preparing to in advance, trying not to forget anything; writing checklists, reading a number of articles about that city, scrupulously absorbing user reviews, picking up the stuff to take with us (you can't forget about your favorite camera), documents, tickets, insurance, you name it.
In all this mess it's so easy to forget anything important. And, even if it couldn't totally spoil your vacation, it can definitely sour it— can you imagine ruining your dream vacation that took you 6 months?
To prevent any unexpected surprises, we've prepared a list of the best travel planner apps for you to organize your vacation seamlessly and pretty effortlessly. Our top 10:
Just keep reading to enjoy your vacation afterward.
---
Best Journey Planner Apps
Nowadays there are a lot of different services and apps to plan your trip, to book tickets, to explore local landmarks and Italian restaurants nearby your hotel, to keep all things in one place, to share the lists with your friends, etc. Taking into account all the stuff, we've prepared the list of the 10 best travel planning apps for you. Let's take a closer look at each of them.
---
TripAdvisor is a number one app of the most popular planner apps on most mobile devices while traveling. When you search for a city in the app, you'll get a feed of other users' trips, photos, videos, articles, great places to eat, to visit, etc. Besides that, it is a nice place to book hotels, flight tickets, and find places for shopping.
However, the most valuable thing in TripAdvisor is what people are saying on the whole nine yards: airlines, lodging, food, and other items. If you still have questions left, there are TripAdvisor's forums which are a great resource for getting some specific travel-related information.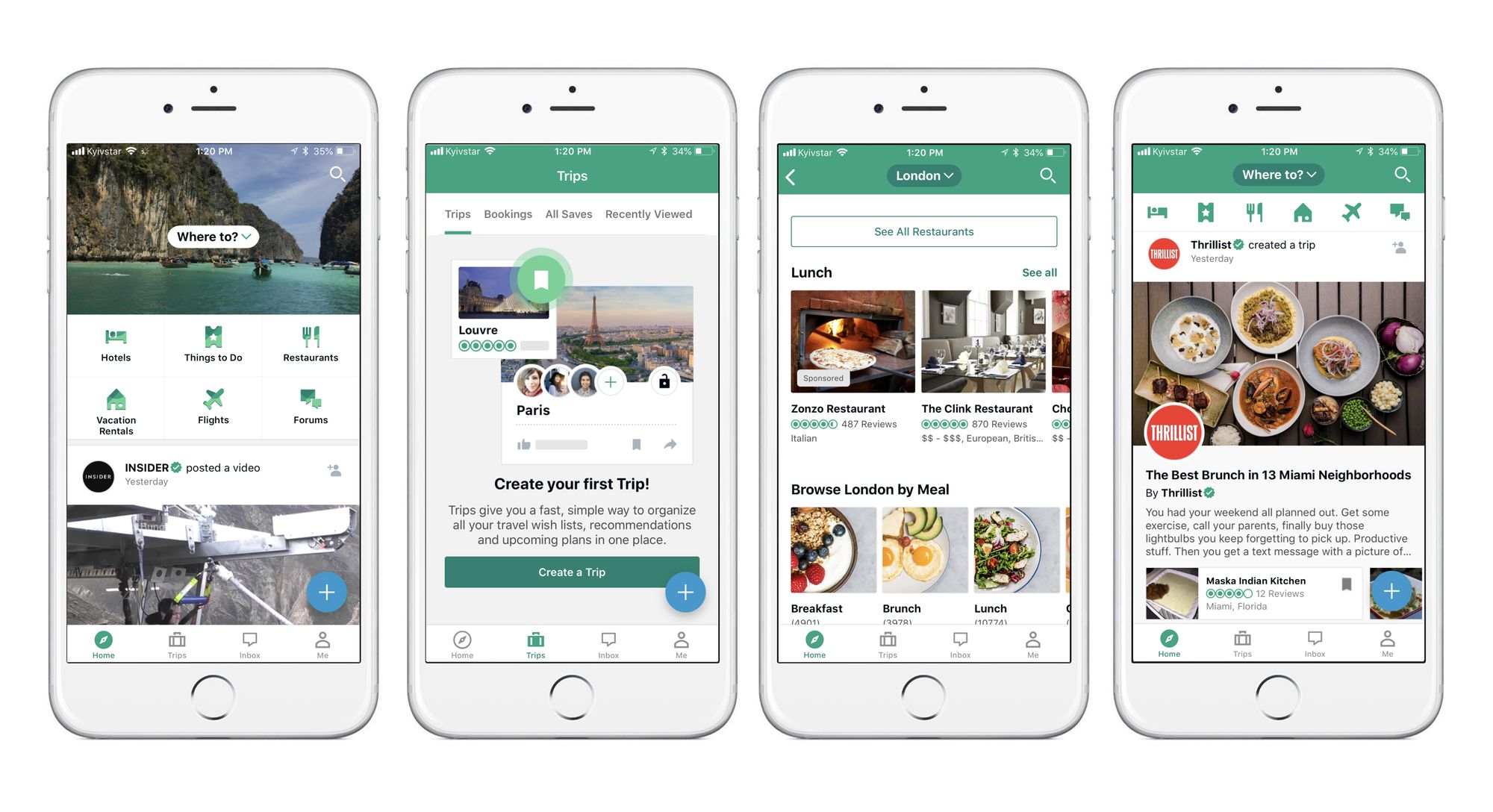 So, if you are hesitating about some things like whether this hotel has a nice city view, if this restaurant has a babysitter available, if it worth going to one place or another, TripAdvisor is the helper with its real-life reviews and pictures to make a decision.
OS: Android, iOS, all major web browsers
Price: Free
---
TripIt is one of the best apps for iOS and Android for the purpose it serves, namely, travel organization. It's a Swiss Army knife that keeps all your hotel bookings, round trip tickets and the Safari expedition you've been waiting your whole life for.
How useful is that? You just need to create an account, indicate your Home airport and voila! As soon as you book your flights, hotels, car or any other reservation, just forward it to [email protected] and all your bookings will be in one cozy place. A mobile app helps you to have your plans in your hand and get check them on any device.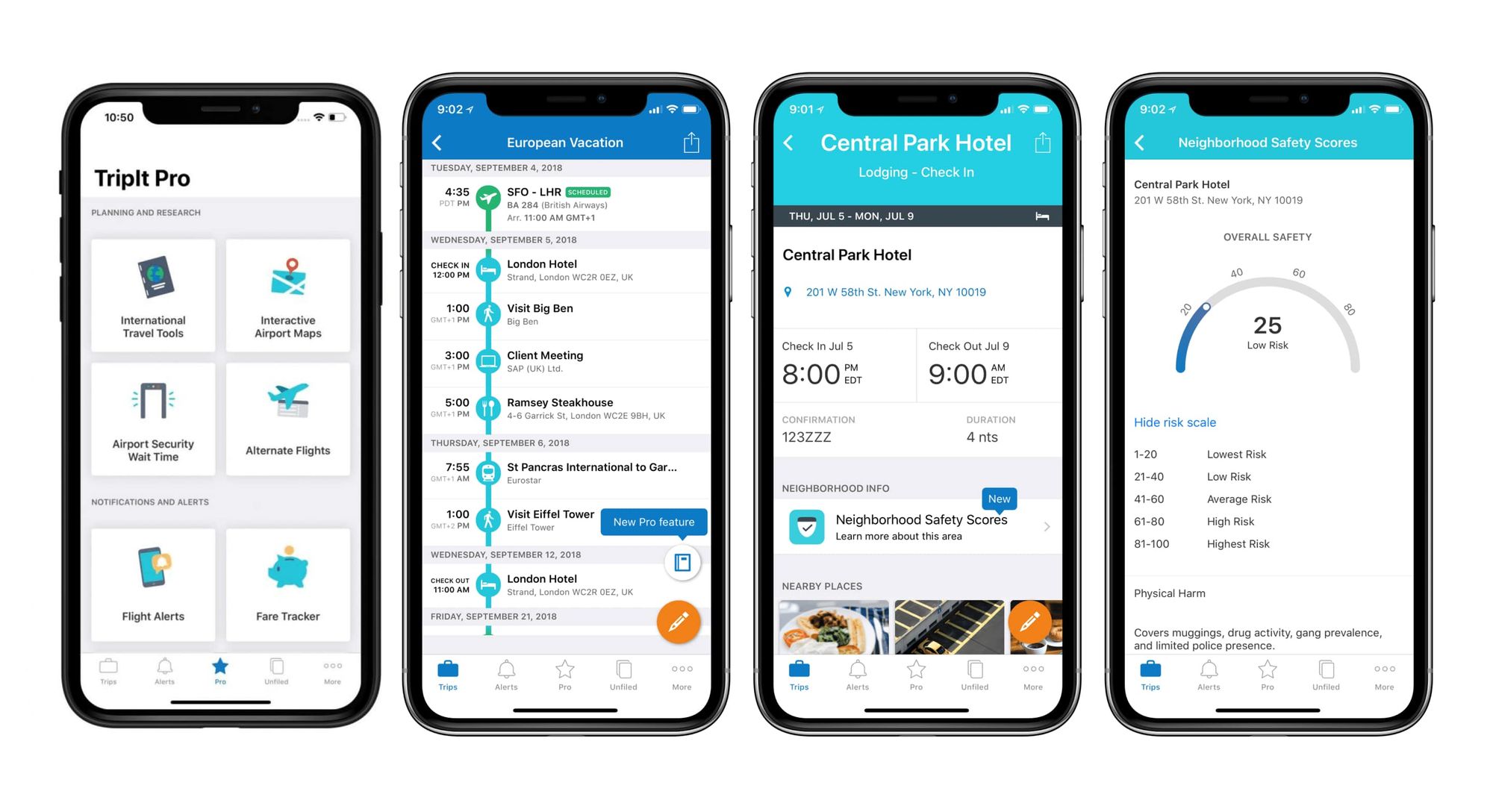 You can send your plans to the calendar or to your friends, see local transportation options, find places near your hotel and much more. All these are available in a free version of the app, which is quite good for most of us. TripIt Pro (paid version at $49 per year) in addition to free features sends you real-time alerts, helps to find a better seat, check-in reminders and do more other very useful personal-assistant-like stuff.
OS: Android, iOS
Price: Free / $49 per year
---
Sygic travel is an inspirational trip planning tool you can use if you don't want to miss any top attraction, or you just want to find some hidden gems in this city to sip Margarita in the shadow and do people watching.
The app allows you to create your daily itinerary by yourself or you can choose a ready-to-go tour with a short description and lovely pictures. All of that at no charge at all, guys. So, if you are passionate about planning every detail of your trip as I am, this great trip planner app is a must on your smartphone.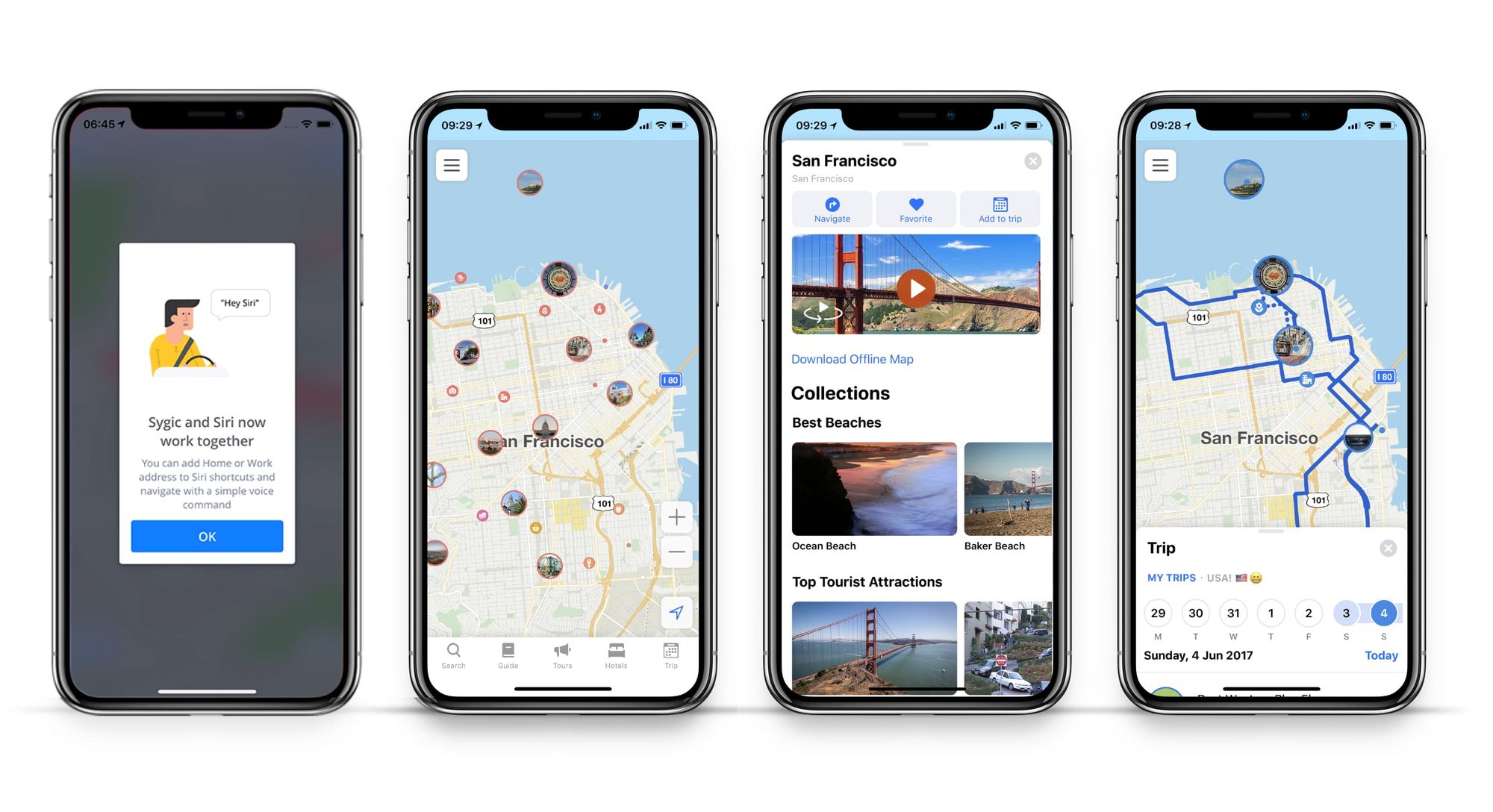 Pick up your sights and create the most delightful route for a couple of days or even weeks! Just enter the place of arrival and add some points of your interest like museums, restaurants, bars you name it.
Based on your selection and your arrival point, Sygic travel will create your ideal personal tour. You are free to drag and drop, delete, change the order of locations, and invite your friends and family members to plan your perfect unforgettable vacation together.
OS: Android, iOS, web
Price: Free
---
Roadtrippers is the best trip planning and itinerary app that helps you to create your perfect road trip, discover attractions and useful stops along the way. Just tell Roadtrippers your starting location and destination, dates of travel, and what kind of things you're interested in finding along the way, and this app will plot your journey for you.
It doesn't just plan out your driving route but also lets you find everything from hotels and museums to restaurants and nightclubs, and other scenic points of interest along the way. When I find a site I like, I just add it to Roadtrippers and it redraws my travel map accordingly.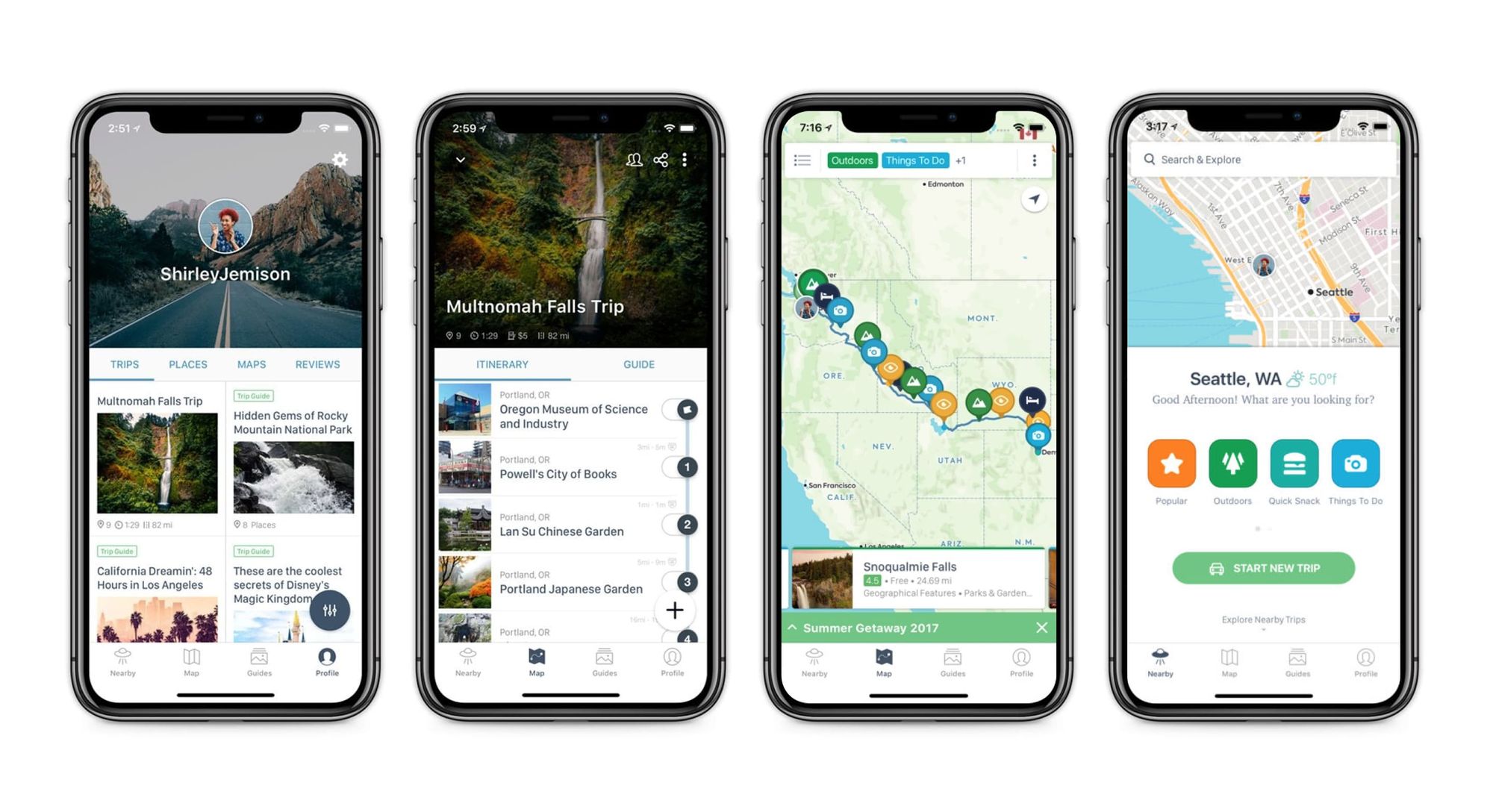 You can plan out trips in the app or the Roadtrippers web portal, saving locations and stops into a trip plan which you can sync across multiple devices for easy reference. You can also share your route and schedule with family and friends.
OS: Android, iOS
Price: Free
---
Airbnb connects travelers with people who have rooms, apartments, homes, and other unique accommodation to rent (including trailers, tree houses, and boats). It's an excellent service for you if you prefer a house or an apartment to hotels and you want to get a feel like locals in Paris or Rome.
To stay in Airbnb on your next trip, just visit the website or use the app, enter the location that you're planning to visit, select check-in and check-out dates, and the number of guests included in the stay.
Apart from rooms and houses to rent, Airbnb suggests camping for a night or even a real medieval castle for a month! You can filter results based on the home type, price, booking method, and facilities.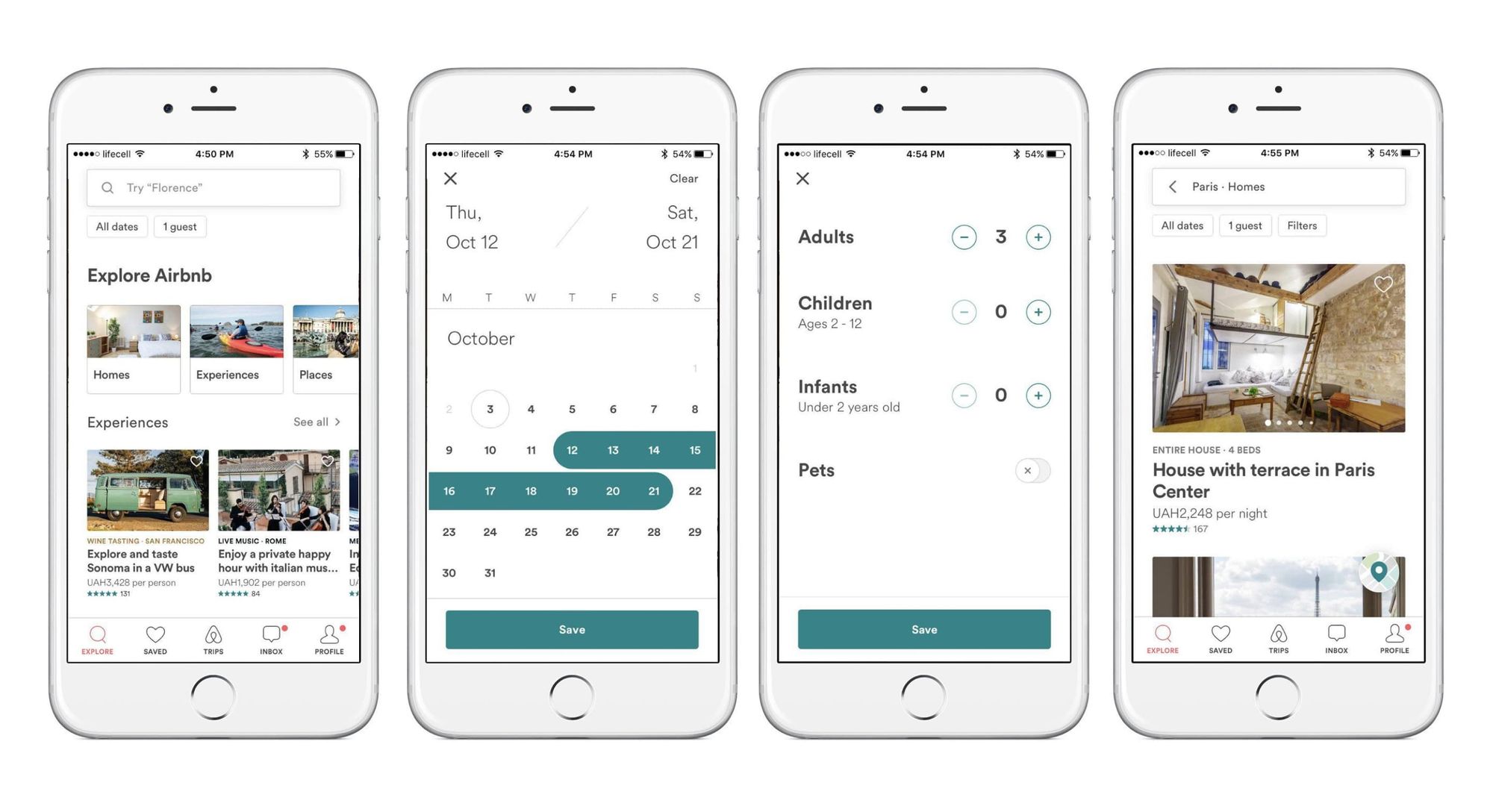 Airbnb also allows a feature called Trips, which offers Experience to choose during your stay — these are curated events you can partake in with local guides, such as tours, workshops, excursions and dinner parties. In some areas, it can even help you to make a restaurant reservation.
This is the perfect option for an inveterate traveler like you, isn't it?
OS: Android, iOS, web
Price: Free
---
Visit a City helps you to solve three common trip planning challenges: grouping nearby attractions together, figuring how far they are and estimating how much time you'll to spend at each of them. The application proposes you to start your trip by enjoyable planning of the details. Choose a destination, and the app will offer you recommended sightseeing guides based on the number of days you have selected.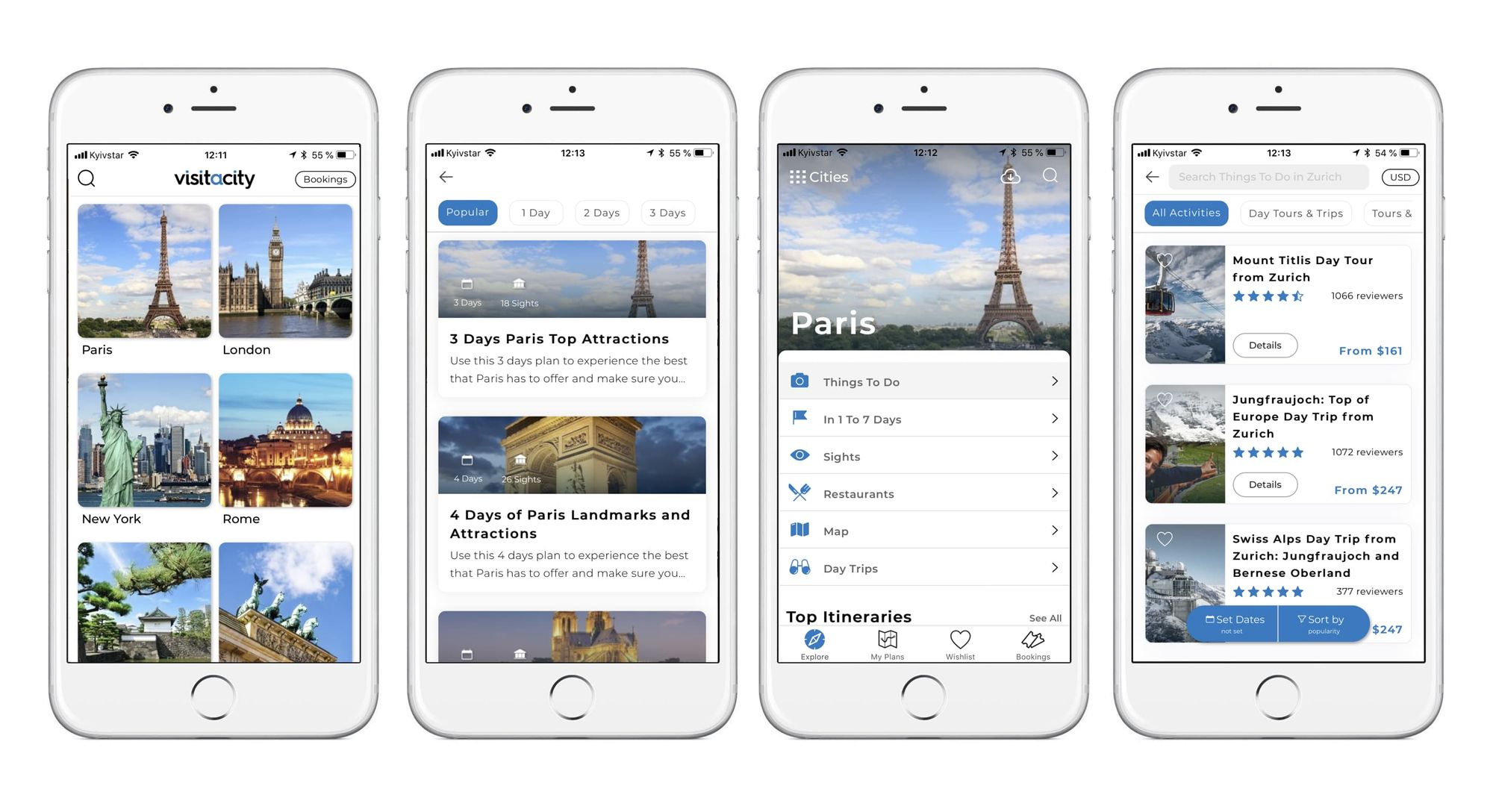 Besides, you can edit the itinerary by changing the day you plan to visit Colosseum or explore Vatican City, changing the amount of time you spend there or removing the place completely if you have been there before. The app allows you to print your travel guide, download it for offline usage or access it online while you travel. It is the best choice if you don't want to spend half of the trip budget for roaming connection.
If you're busy as a bee and don't have time for big planning, this travel planner allows to book tours through the app and gets general travel information about the destination.
OS: Android, iOS
Price: Free
---
Planning your trip has never been so easy with Rome2rio. Just enter an address, an attraction, or your destination city and it will immediately present all your travel and booking opportunities, along with information about accommodation and things to do in one convenient app.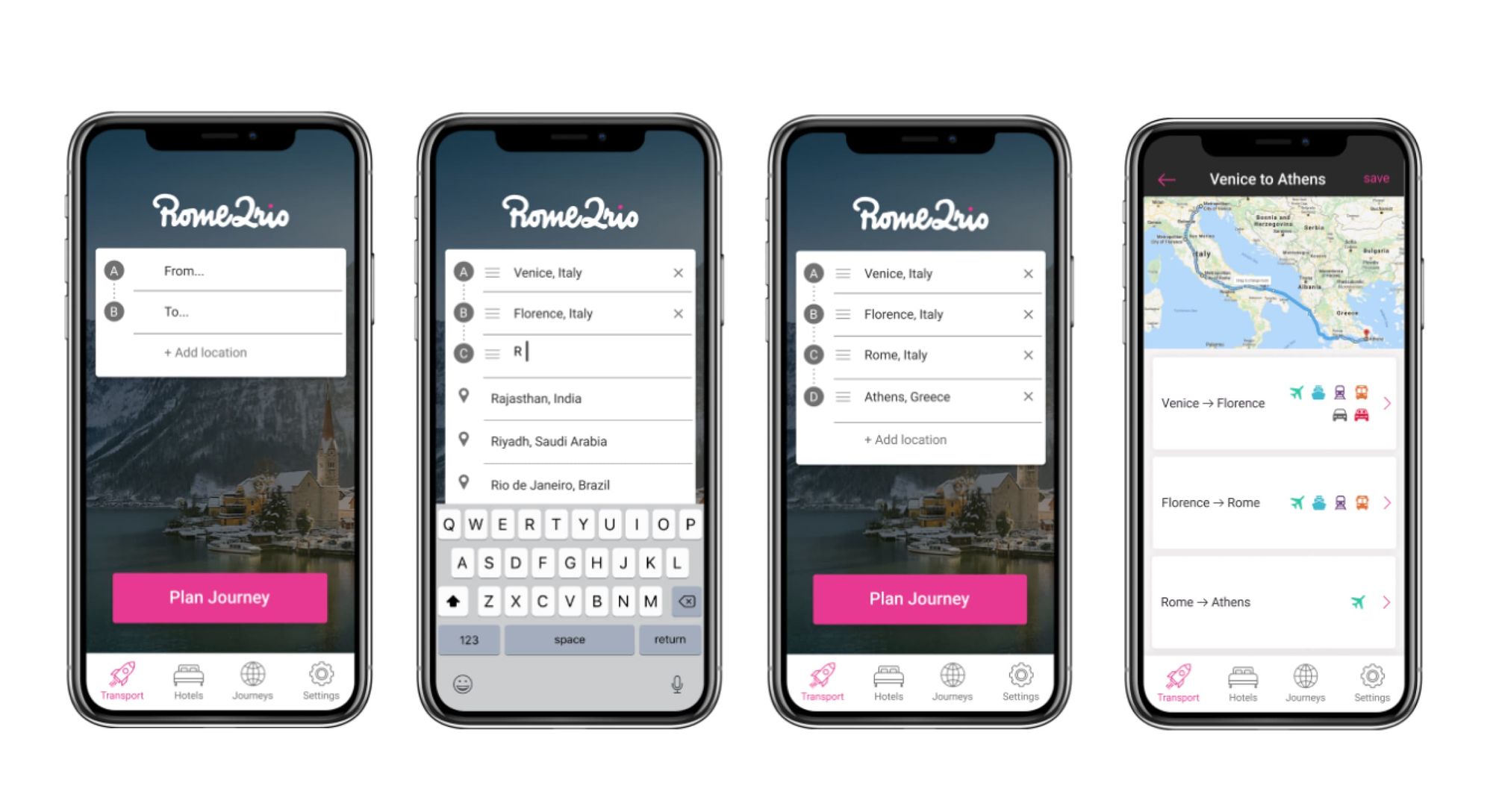 Compare plane, train, bus, ferry, rideshare or rental car info, estimate prices, journey duration and booking details from over 5000 companies in more than 160 countries! Download the app and start planning your new journey or make this one much better right now.
OS: Android, iOS, web
Price: Free
---
If real local experience, new friends and cheap traveling is your dream, choose Couchsurfing to find a place to stay or share your home and hometown with travelers. It is not just hospitable service, but also a global community of travelers who are looking for new friends from different parts of the world. The platform has a gift economy which means that hosts are not allowed to charge for lodging. But that doesn't prevent you from taking a few souvenirs from home to make your host a little happier.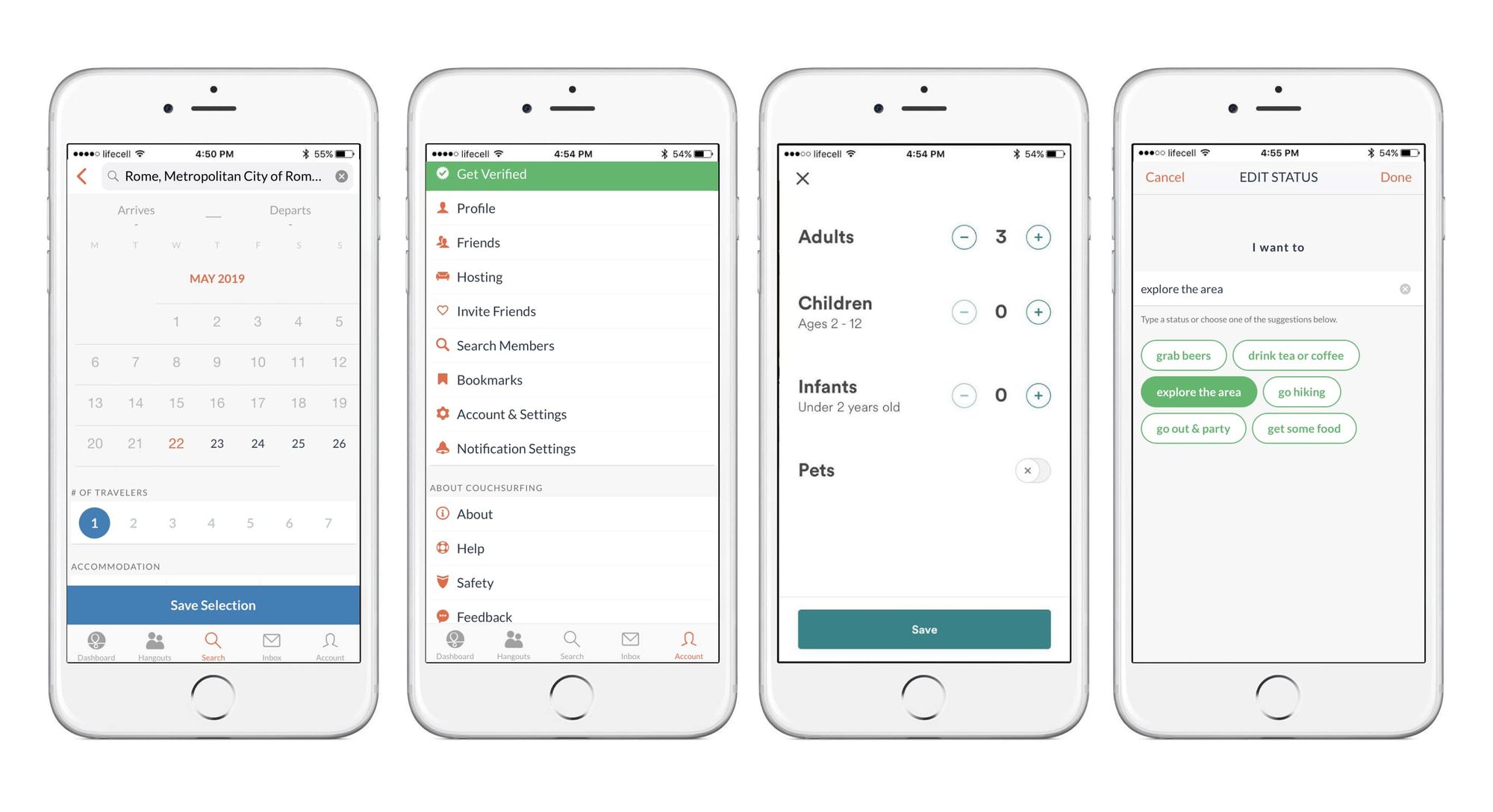 If you're ready to embark on an adventure, choose the city you are planning to visit and browse locals with couches available. Tell your host why you want to meet him or her and be ready to get this unique experience in full.
OS: Android, iOS, web
Price: Free
---
Skyscanner is an all-in-one travel app for people who travel regularly. This app helps with literally everything related to travelling; you can search, compare, and book cheap flights, hotels, and car rentals anytime and anywhere. Combine low-cost carriers, choose a long transfer time and visit one more city along your way, or choose the fastest flight possible if you need to be in another state or country as soon as possible. The service provides you with enough number of flights to select the most appropriate.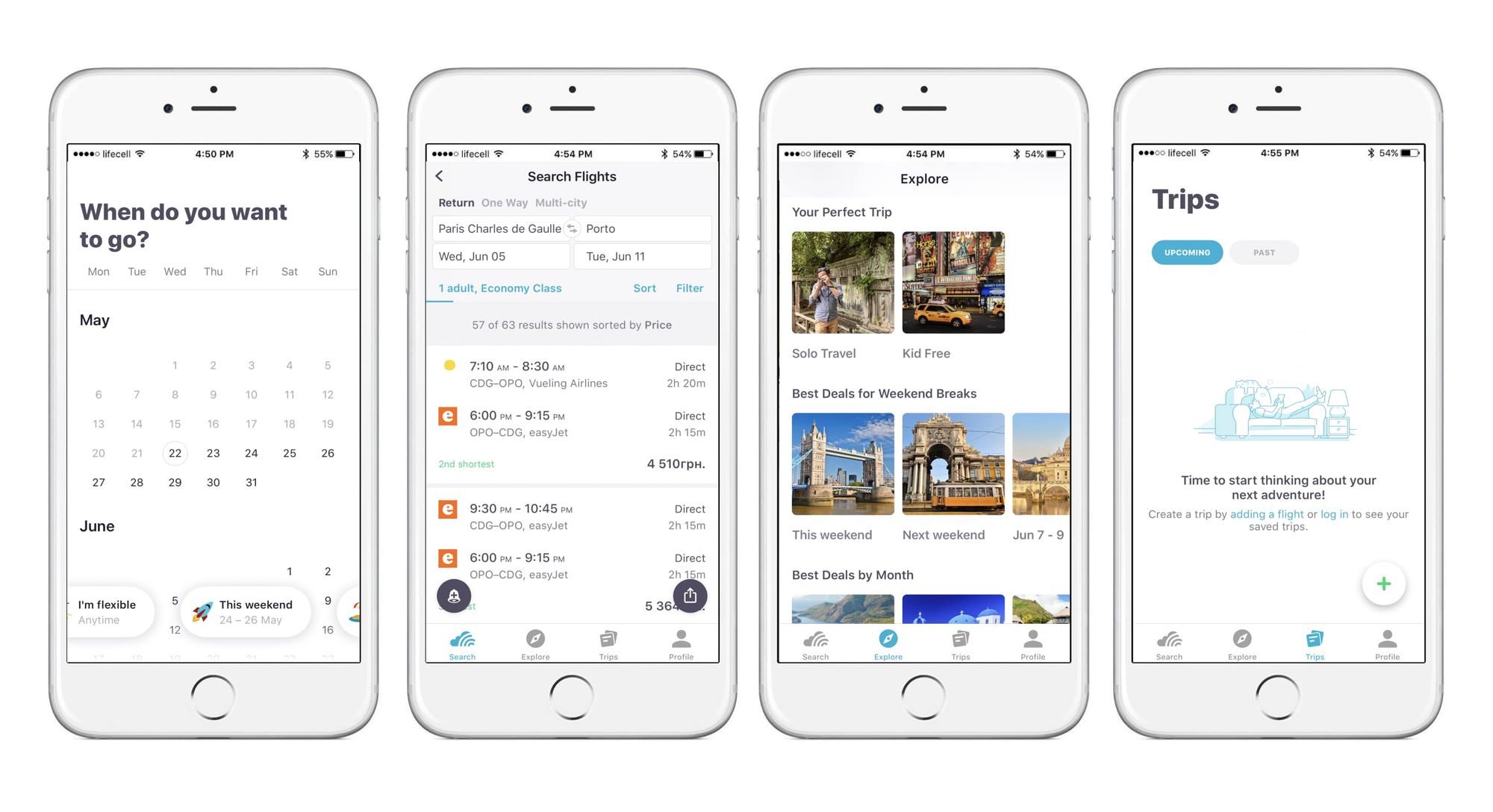 When you book your flight, hotel, and car together you get a more significant discount. So, this app will help you to find a suitable deal in a few seconds and you can keep track of booking and payments without any headache. And last but not least, a huge privilege for you is that the app available in over 30 different languages.
OS: Android, iOS, web
Price: Free
---
Google Trips is a trip planner app developed by Google for iOS and Android. It was launched on September 19, 2016, and shut down on August 5th, 2019. Google Trips was one of the best trip planner apps for organization and suggestions on what to do before you go dance all night. To replace the app Google has created a page Trips where you can do a general Google search for "My Trips".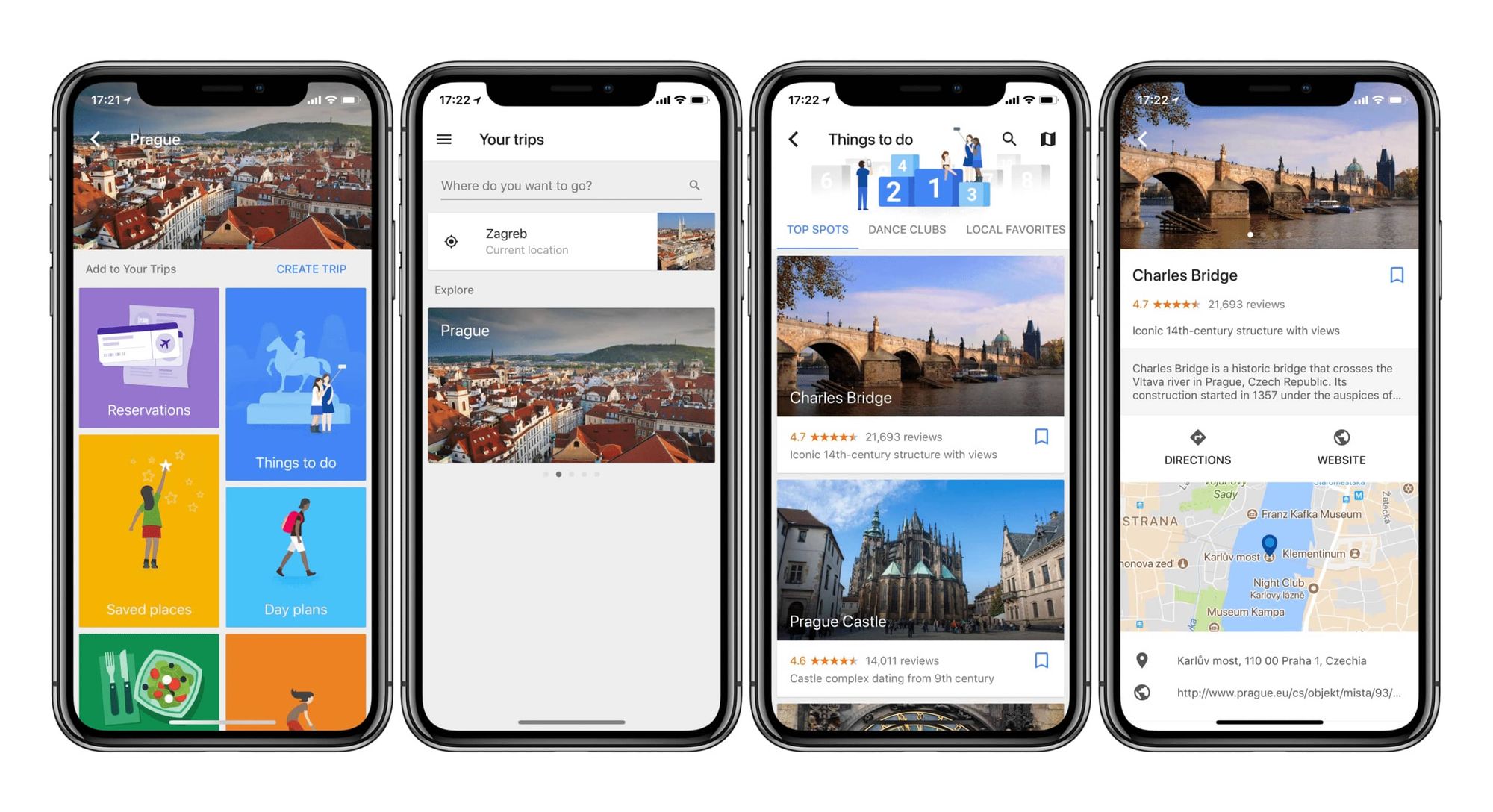 If you use a Gmail account, then it will be comfortable for you to know that reservations and confirmation details are pulled from Gmail and organized, so all your travel information is on hand. Trips collects and gives you access to all the info about your saved and/or upcoming trips by using your Google history of calendar entries, along with emailed hotel and plane reservations.
---
Choose any app from the list to cook your journey: book the best tickets, find top accommodations, and create your perfect tour with charming local bars and restaurants on the way. Enjoy your travel!