Vacation, probably, is one of the things we're expecting the most and preparing to in advance, trying not to forget anything; writing checklists, reading a number of articles about that city, scrupulously absorbing user reviews, picking up the stuff to take with us (you can't forget about your favorite camera), documents, tickets, insurance, you name it.
In all this mess it's so easy to forget anything important. And, even if it couldn't totally spoil your vacation, it can definitely sour it— can you imagine ruining your dream vacation that took you 6 months?
To prevent any unexpected surprises, we've prepared a list of the best travel planner apps for you to organize your vacation seamlessly and pretty effortlessly. Our top 3:
Just keep reading to enjoy your vacation afterward.
---
Best Journey Planner Apps
Nowadays there are a lot of different services and apps to plan your trip, to book tickets, to explore local landmarks and Italian restaurants nearby your hotel, to keep all things in one place, to share the lists with your friends, etc. Taking into account all the stuff, we've prepared the list of the 3 best travel planning apps for you. Let's take a closer look at each of them.
A free service from Google available for both Android and iOS that is considered to be the best trip planner app for organization and suggestions on what to do before you go dance all night.
If you use a Gmail account, then it will be comfortable for you to know that reservations and confirmation details are pulled from Gmail and organized within the app, so all your travel information is on hand.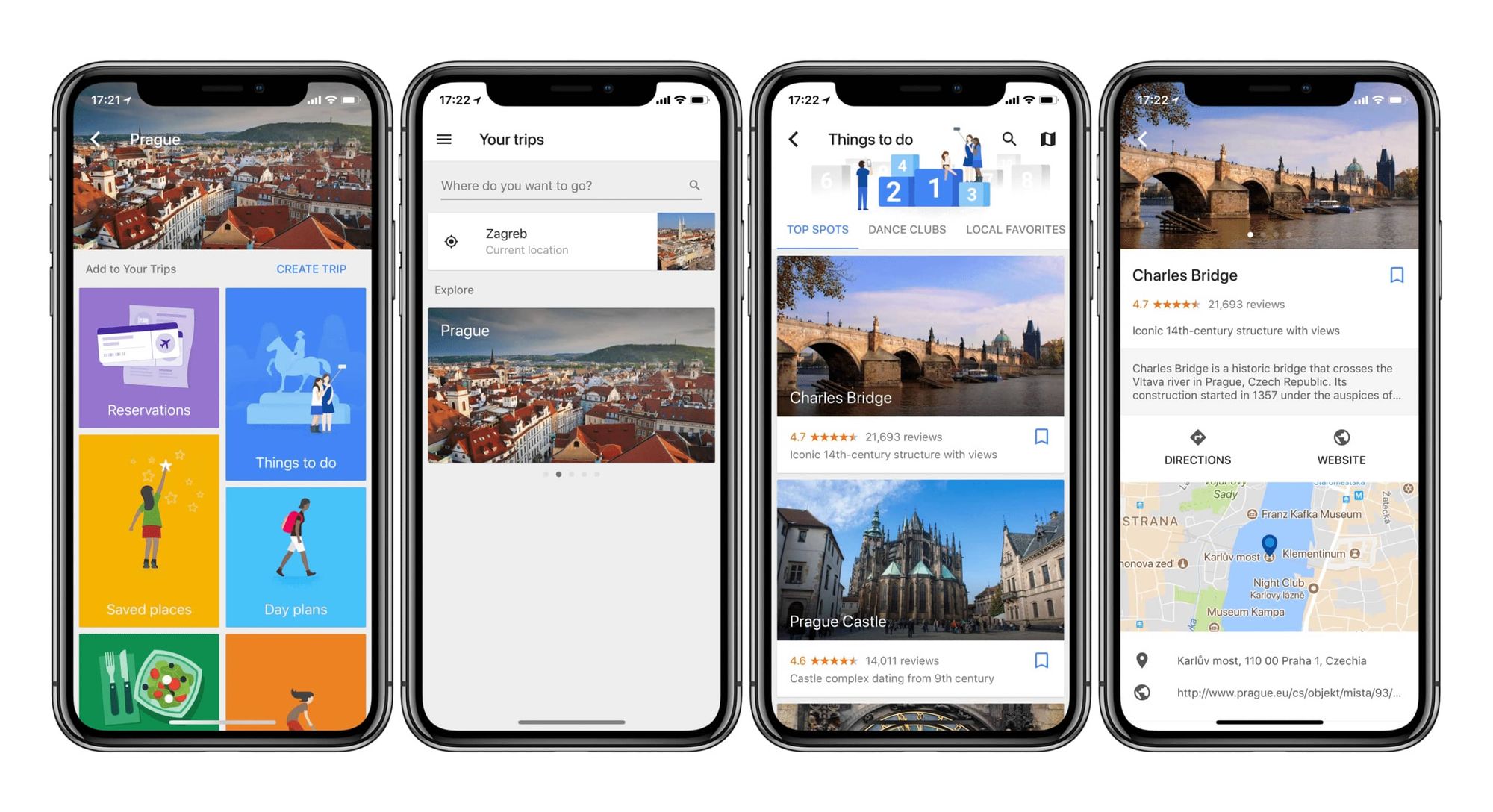 You can use Google trips even without an Internet connection, which can be quite handy while traveling; it offers customized tours, guides and maps, and shows restaurants and landmarks that are close to your hotel. Can you imagine being able to walk to all these places?
OS: Android, iOS
Price: Free
---
TripAdvisor is a number one app of the most popular planner apps on most mobile devices while traveling. When you search for a city in the app, you'll get a feed of other users' trips, photos, videos, articles, great places to eat, to visit, etc. Besides that, it is a nice place to book hotels, flight tickets, and find places for shopping.
However, the most valuable thing in TripAdvisor is what people are saying on the whole nine yards: airlines, lodging, food, and other items. If you still have questions left, there are TripAdvisor's forums which are a great resource for getting some specific travel-related information.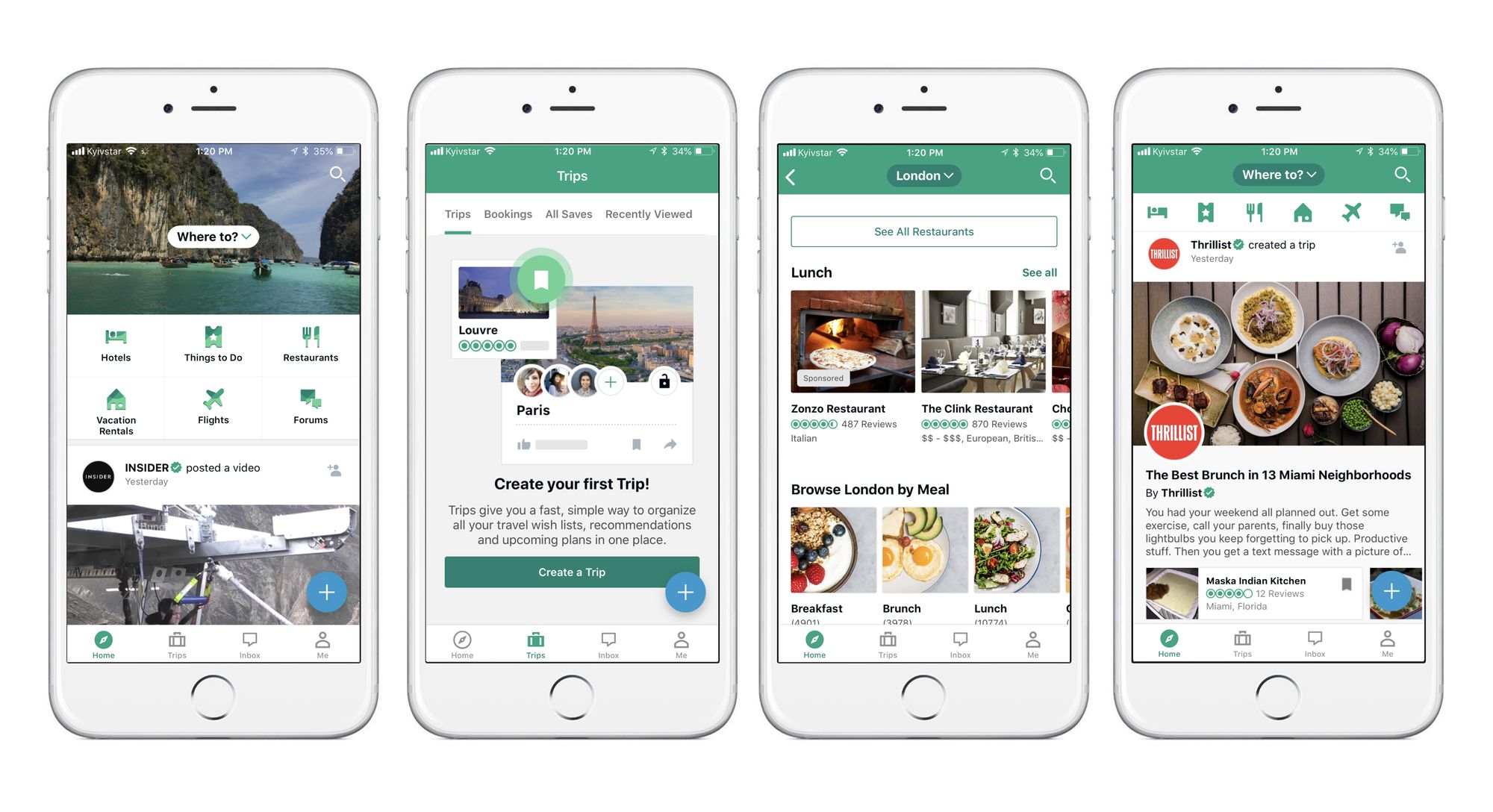 So, if you are hesitating about some things like whether this hotel has a nice city view, if this restaurant has a babysitter available, if it worth going to one place or another, TripAdvisor is the helper with its real-life reviews and pictures to make a decision.
OS: Android, iOS, all major web browsers
Price: Free
---
TripIt is one of the best apps for iOS and Android for the purpose it serves, namely, travel organization. It's a Swiss Army knife that keeps all your hotel bookings, round trip tickets and the Safari expedition you've been waiting your whole life for.
How useful is that? You just need to create an account, indicate your Home airport and voila! As soon as you book your flights, hotels, car or any other reservation, just forward it to [email protected] and all your bookings will be in one cozy place. A mobile app helps you to have your plans in your hand and get check them on any device.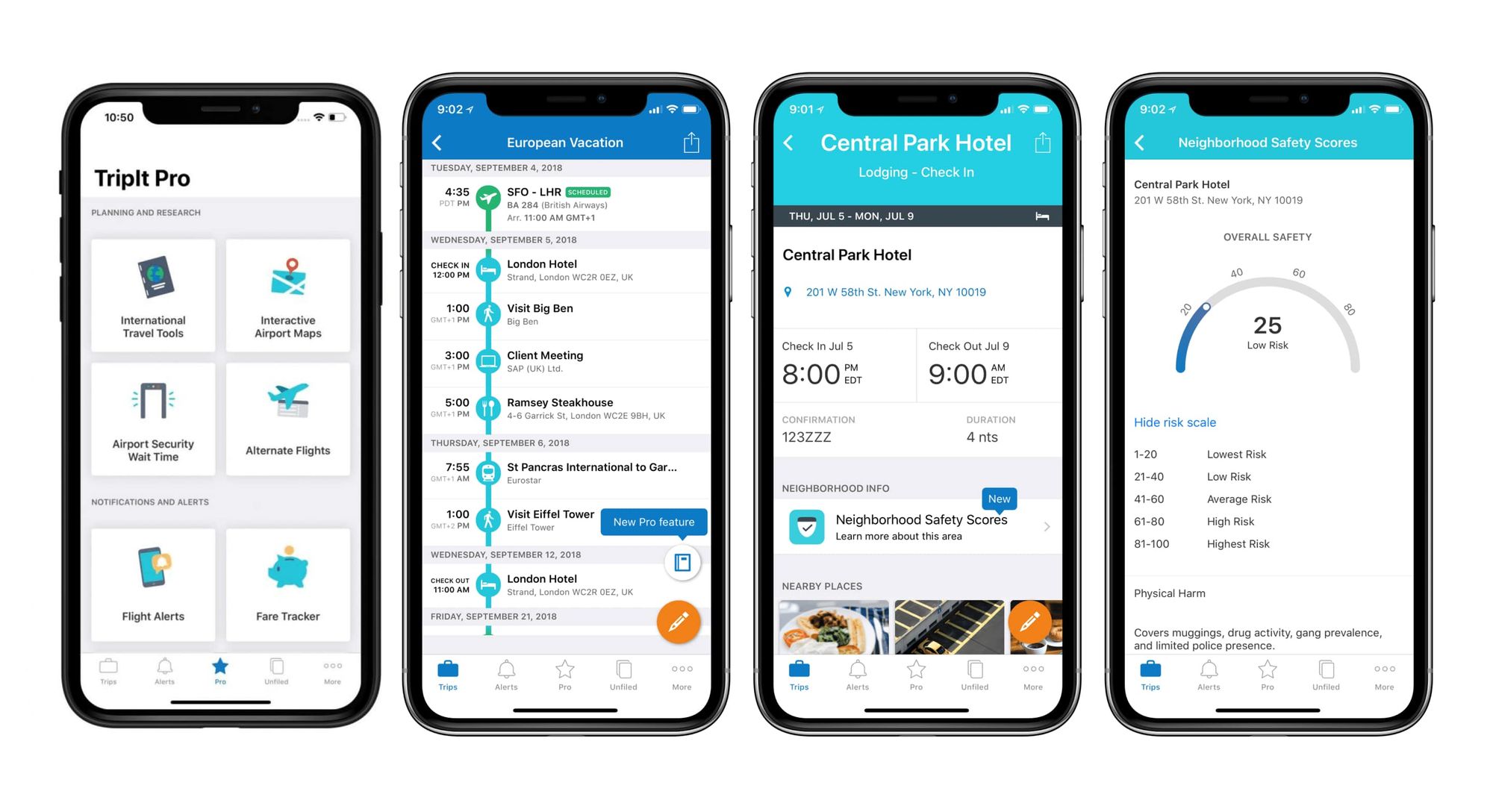 You can send your plans to the calendar or to your friends, see local transportation options, find places near your hotel and much more. All these are available in a free version of the app, which is quite good for most of us. TripIt Pro (paid version at $49 per year) in addition to free features sends you real-time alerts, helps to find a better seat, check-in reminders and do more other very useful personal-assistant-like stuff.
OS: Android, iOS
Price: Free / $49 per year