Every aspiring filmmaker should have a working understanding of the latest filming software on the market. Lucky for you, there's a wealth of high-quality free video editing software available today.
The video editing process is a core part of any filmmaking endeavor. Even without Steven Spielberg's filmmaking skills – or budget – you can experiment with some of the best professional video editing software available.
We've made a list of the four most powerful free video editing software for Windows to help you get started.
---
No other free editing software can boast the same Hollywood credential as Lightworks. For over two decades, it has been used to develop some of the best films in cinema history—The King's Speech, The Wolf of Wall Street, Pulp Fiction, and LA Confidential to name a few.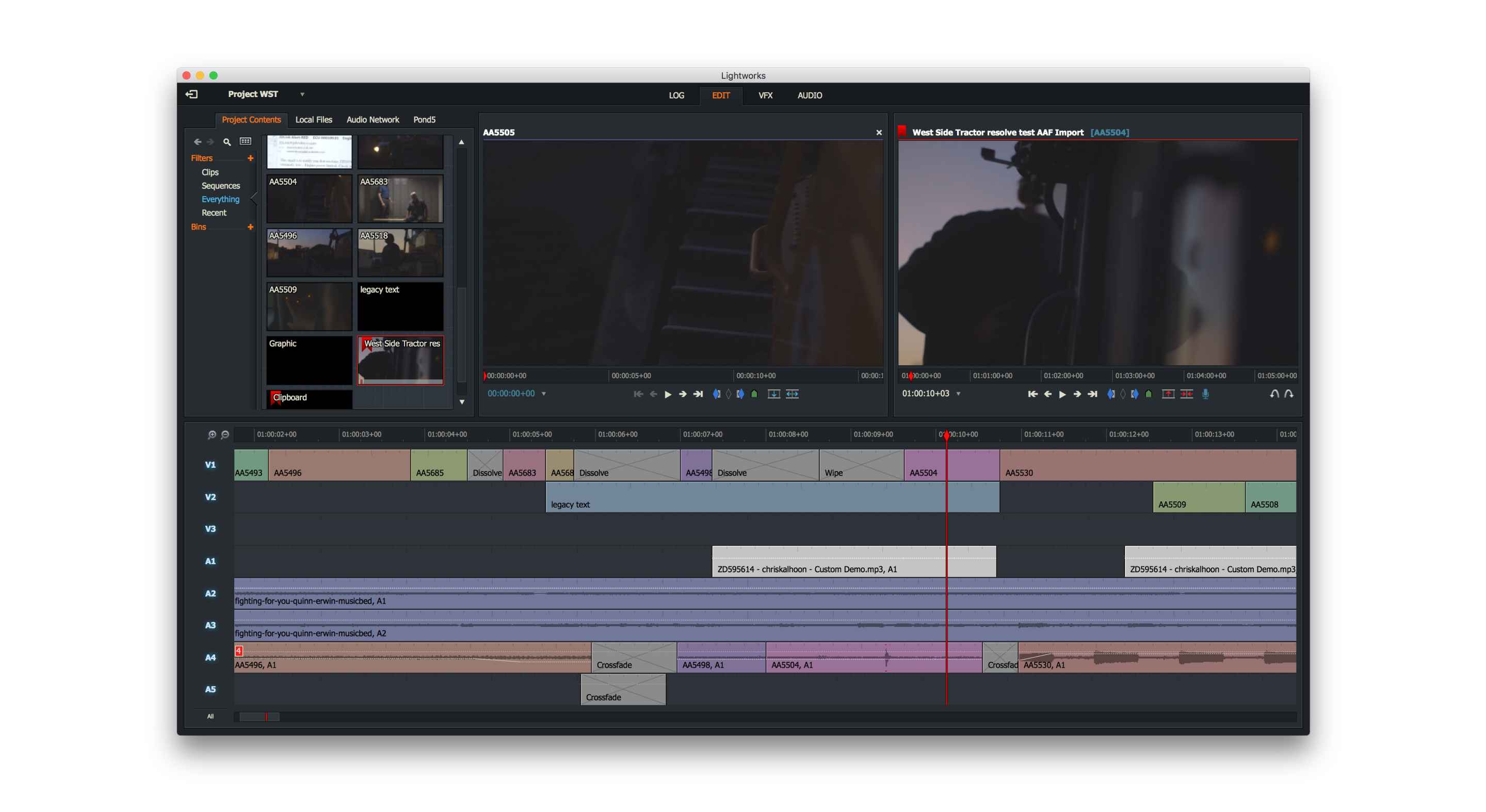 Arguably the most feature-rich editing software on our list, Lightworks makes an excellent alternative to big-name programs. Its best features include video capture, color correction, GPU-accelerated effects, and comprehensive video and audio support. However, its free version does have a few misses, one of which is its limited exporting options. It can only export MPEG-4 files with a maximum resolution of 720p.
Due to its professional-level functionality, its users have to be tech-savvy to be able to maximize its full capabilities. But don't despair. Its global community of filmmakers can show you the ropes and help you grow. There's a wealth of information online that can show you how to edit video clips.
✅ PROS:
Packed with powerful editing tools
Has a bustling global community
Highly-customizable and flexible
⛔️  CONS:
Limited exporting features
4K video support is only available in the premium version
Lacks smart content analyzer
---
Ideal for hobbyists, Shotcut is a fully open-source program. In other words, it means you gain access to its entire range of features when you download it. There's no need for add-ons or a paid upgrade.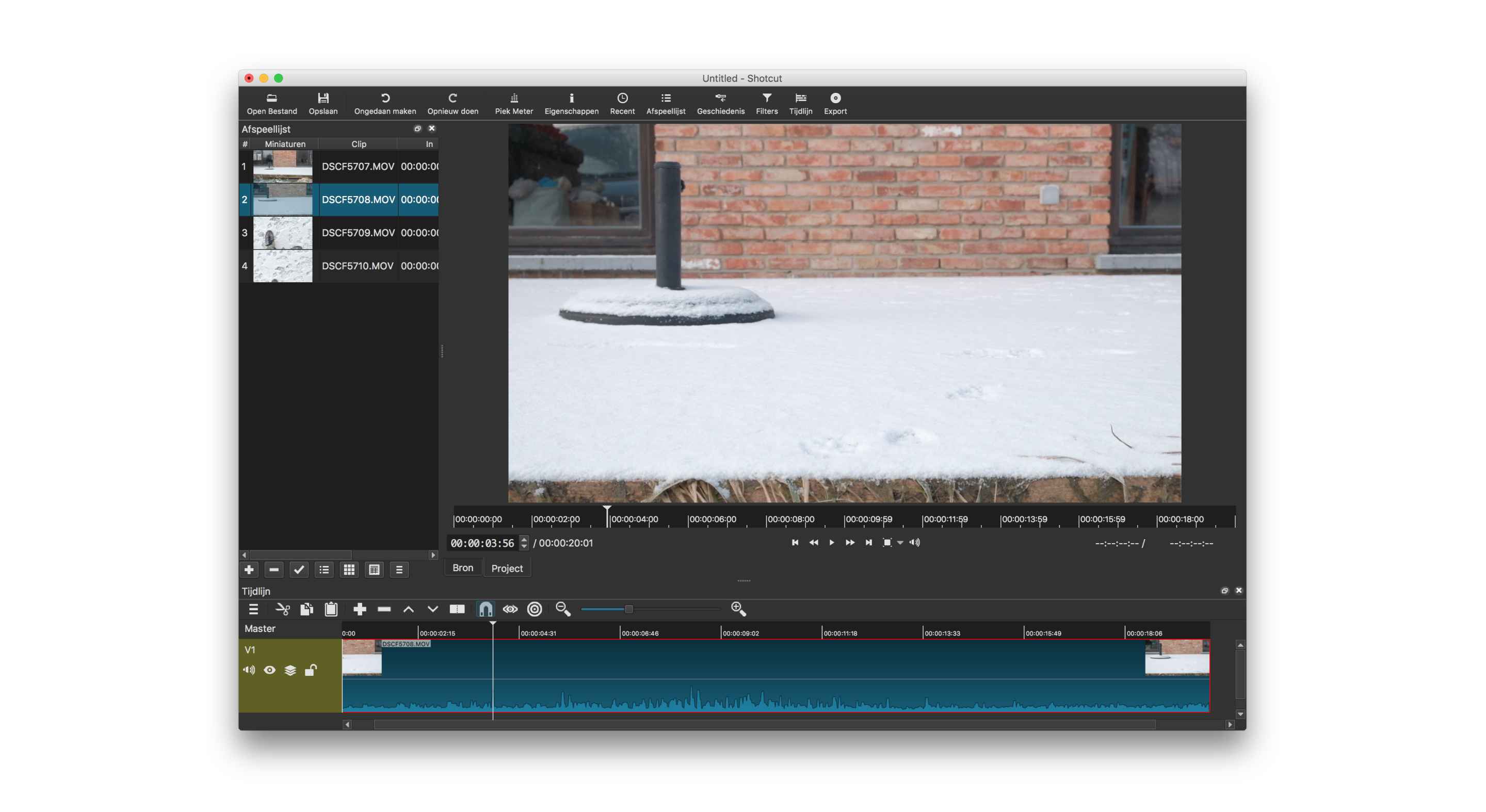 Shotcut supports hundreds of video formats. The software makes it easier for filmmakers to use video from their Windows computer. Not only that, it can support video with up to 4K resolution.
With its simple yet highly-customizable interface, editors can select and organize the tools they need for specific editing tasks.
✅ PROS:
Simple, user-friendly interface
Supports hundreds of formats
Multiple audio features
⛔️  CONS:
Lacks social or YouTube exporting
Not enough effects and transitions
Steep learning curve
---
There's a wide array of video editing software online. But if you like a free and powerful option, you should consider Blender.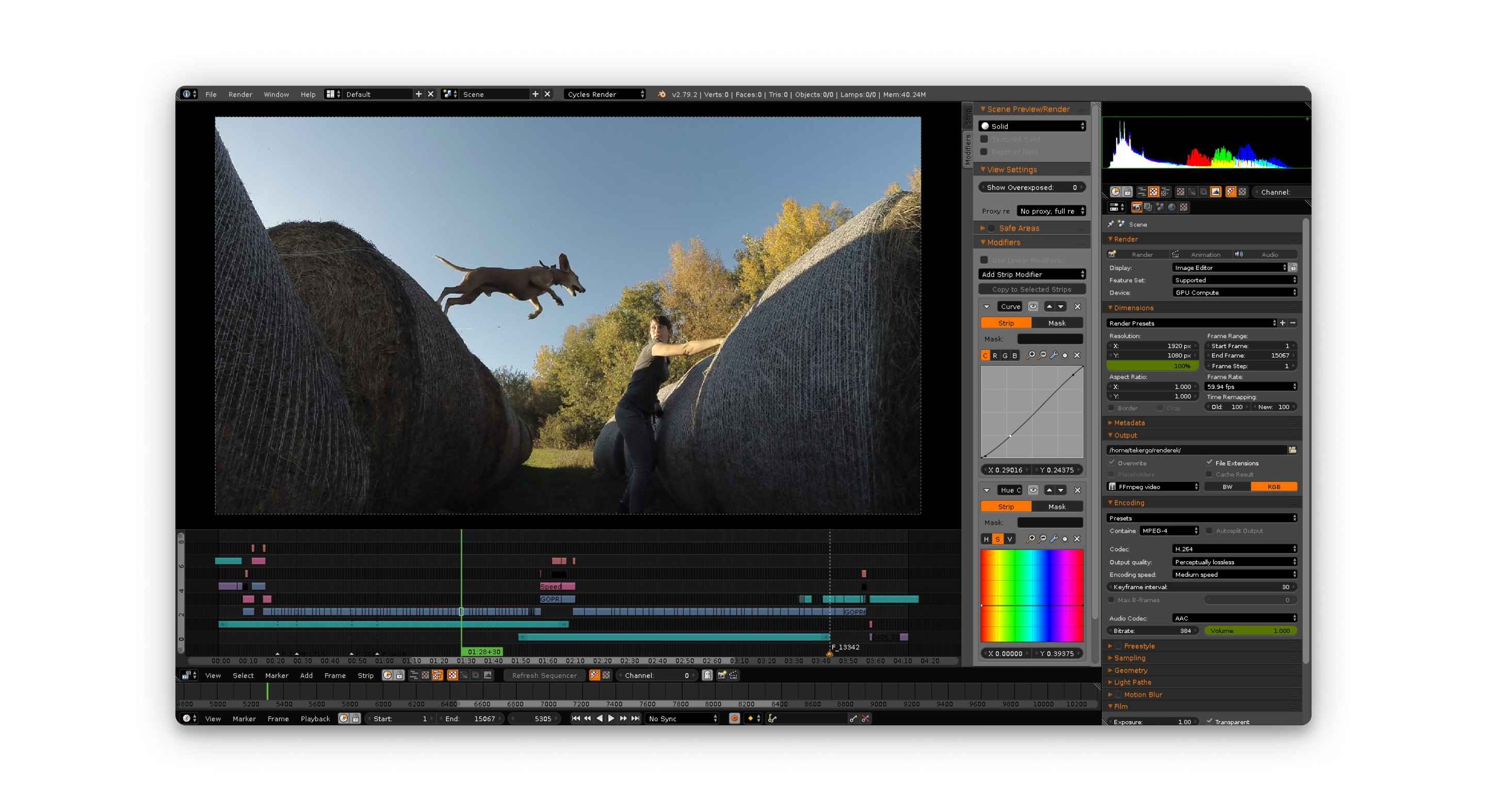 Like Shotcut, Blender is a free and fully open-source program. You obtain all that it has to offer when you download it. Although it was intended to be a 3D animation suite, it does have enough editing capabilities to turn basic videos into impactful ones.
Blender is ideal for beginner and advanced users. Aside from basic features such as splicing and video cuts, it can carry out more complex actions like video masking.
✅ PROS:
Packed with powerful editing tools
Has extensive keyboard shortcuts
Is fully-open source
⛔️  CONS:
Steep learning curve
Non-intuitive hotkeys
Not enough tutorials
---
VideoProc is one of the best video editing software packages we are delighted to recommend. If you have become disenchanted with complex, heavy, professional software like Final Cut Pro X and Adobe Premiere Pro, VideoProc is the answer. Not only is it lightweight and inexpensive, but it is also robust, packed full of features usually found in more expensive programs.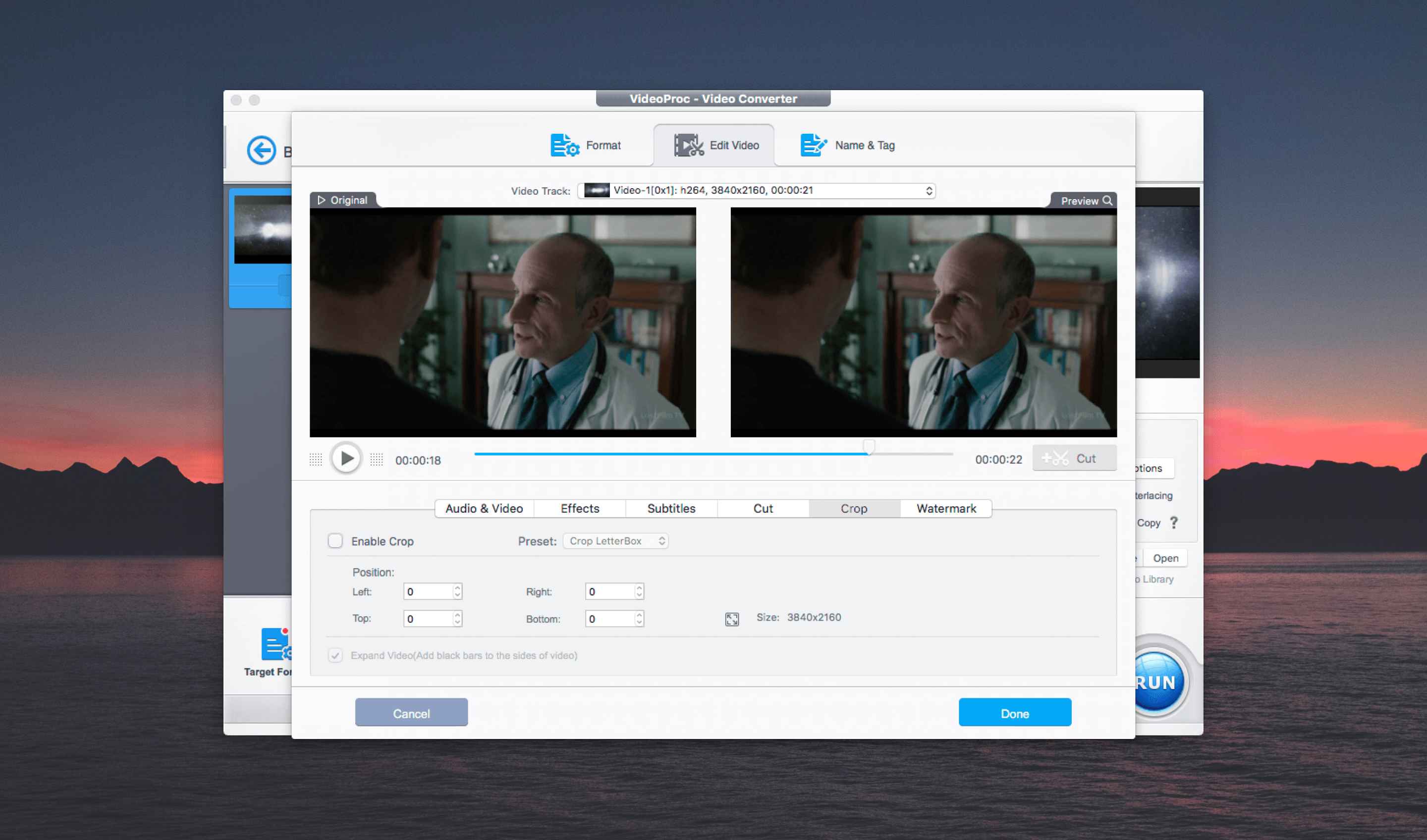 Using VideoProc, you can trim, merge, and enhance your videos easily from within a user-friendly interface. Some of the best features are the ability to cut, crop, add subtitles, add special effects, noise removal, fix fisheye, video encoding, and even making GIFs. You can also use VideoProc to record videos and convert DVDs.
This software program is chock-full of powerful features to easily edit video without the hassle of having to learn a complicated program. One of the biggest bonuses is that it has GPU Hardware acceleration built-in providing a fast, responsive experience.
VideoProc offers a one-time license, a lifetime license, and a family package to use on multiple computers. If you are looking for a free video editor, they do offer a free trial version. VideoProc runs on both Windows and macOS platforms. You cannot go wrong with this one!
✅ PROS:
Great performance
Work on the majority of configurations
Support 4K, HD and large-sized video in any formats
Has a 7-day trial and 30-day money-back guarantee
⛔️  CONS:
---
Best Free Video Editing Software for Windows
There's no need to break the bank to acquire feature-rich editing software. Basic editing processes can be done on more modest programs, as long as you're willing to. Below are our four favorite video editing software, which Windows users can download for free.
Don't let expensive editing software deter you from making films. Using any of the four free video editing software for Windows we covered, you can take your hobby to the next level! Alternatively, you can check and choose any free online video editor online video editor carefully picked by us.