Get ready to spend all your free time bingeing on some sizzling hot streams.
It's time to cut the cord. Yep, your cable company is about to go the way of the dinosaur. Streaming services such as Netflix have changed the game. They're pumping great content straight to your eyeballs with a ferocity never seen before. You can now watch your favorite TV shows without the dead weight that a cable subscription brings. And here's the best part – shows are streamed live over the internet and cost way less than the cable company.
Today, we'll do what we do best – pit the titans of streaming services against each other to see how they stack up. Here are the hottest streaming services right now:
You're probably thinking, why on earth should you ditch your reliable cable service for a streaming service? Well, there's plenty of reason.
Advantages of Streaming Services
Simple and Easy to Use
Streaming services do not require a complicated setup. Navigate to the streaming service's website to start watching shows on your computer. You can also use your phone or tablet. For this, you'll have to download an app.

Reduces Cost
The entertainment budget in your home can add up. Cable TV, buying and renting movies, and downloading music can put a dent in your monthly budget. That's not even counting the entertainment you leave your house to enjoy. Streaming services give you unlimited access to movies and TV shows for a convenient, low monthly subscription.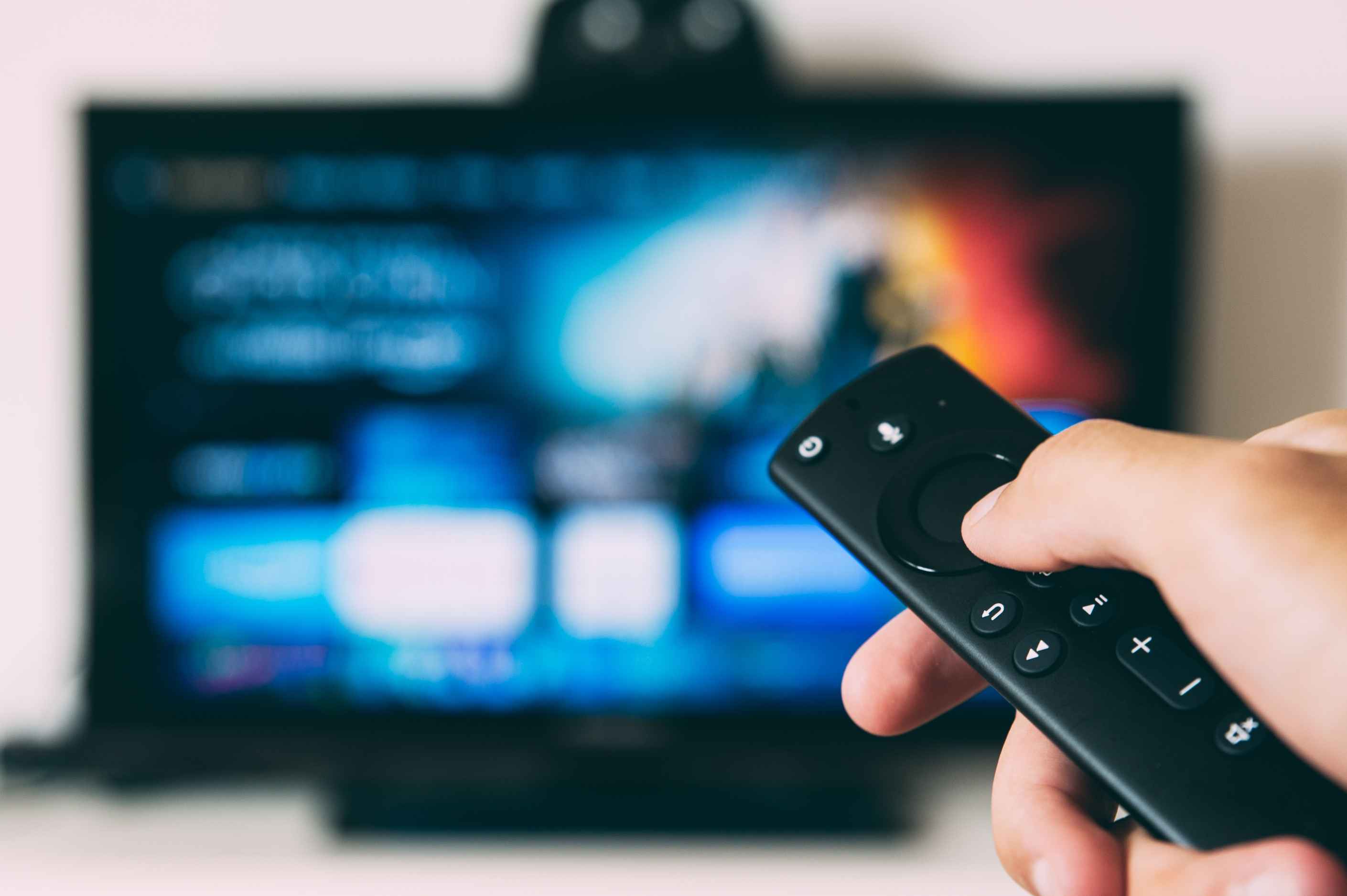 Convenient
Watch your favorite shows on multiple devices – your smartphone, PC, and TV. You can even watch movies on the go to get over the hustle and bustle of life.

Excellent User Experience
Most streaming services offer a fantastic user experience. You can watch your favorite TV shows in HD or Ultra HD. You can forward, rewind, and skip without buffering as long as you have a decent internet connection. Most streaming services also allow you to create a list of your favorite movies and shows. Recommendations allow you to explore new content based on your interests.
The Best Video Streaming Service
Let's get back to business. Today, it's all about helping you choose the best streaming service. After all, time and money are finite resources. You simply can't have it all. Enough yammering, let's get right to the bones of it.
Founded in 1997, Netflix is the O.G. of the streaming service world. It sits snugly at the top of the pile through a combination of churning out original content and buying the rights to popular licensed properties. Users get unlimited streaming of movies, TV shows, comedy specials, and some Netflix Originals for a monthly subscription fee. Try as they might, no other service has given Netflix an honest-to-goodness run for its money. The company has the best quality, selection, and performance consistency.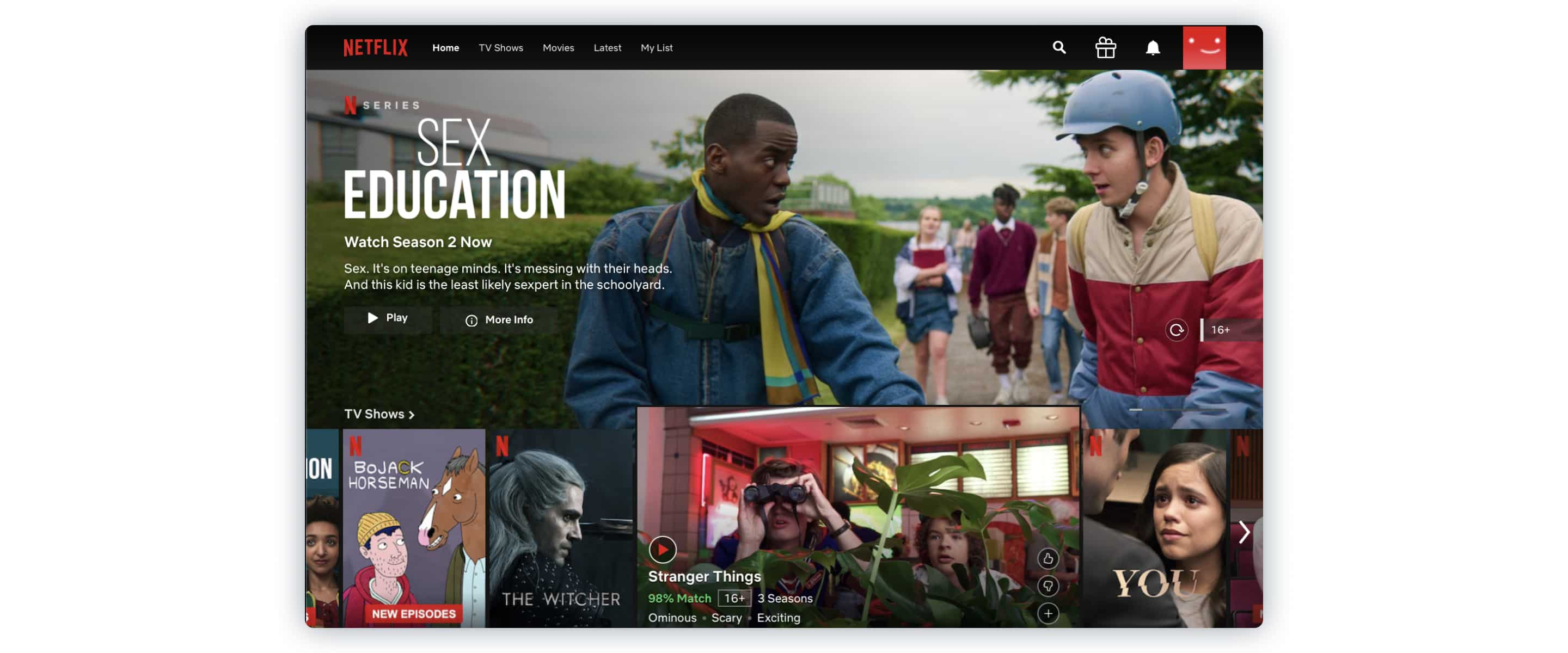 You're allowed up to five user profiles on your account to make sure your favorite content doesn't interfere with recommendations for other people in your household. If you want an excellent home theater experience without worrying about your bandwidth caps, there's an option to get Blu-ray disc rentals through the mail. Neat, huh?
A Netflix subscription will set you back $8.99 per month for a standard-definition stream to a single TV at a go. For a high-definition stream to two TVs at a go, you will pay $12.99. If you have the bandwidth for it, you can go for the 4K HDR plan. It allows up to four streams at a go and costs $15.99 per month.
✅ PROS:
Easy to use
No ads
Netflix Originals
Affordable
Excellent user experience
Multiple viewership
Works across multiple devices
⛔️ CONS:
Overwhelming selection of content
Delayed updates
Content selection depends on location
---
In terms of the sheer volume of content, Prime Video can't hold a candle to Netflix. But Amazon is not resting on its laurels. The tech giant is ready for war. It has created a production and distribution company called Amazon Studios to grow its repertoire of original content.
Amazon Prime Video offers a growing list of quality original content and an excellent collection of movies and TV shows. Users also have access to a host of movies and shows available for rent or purchase.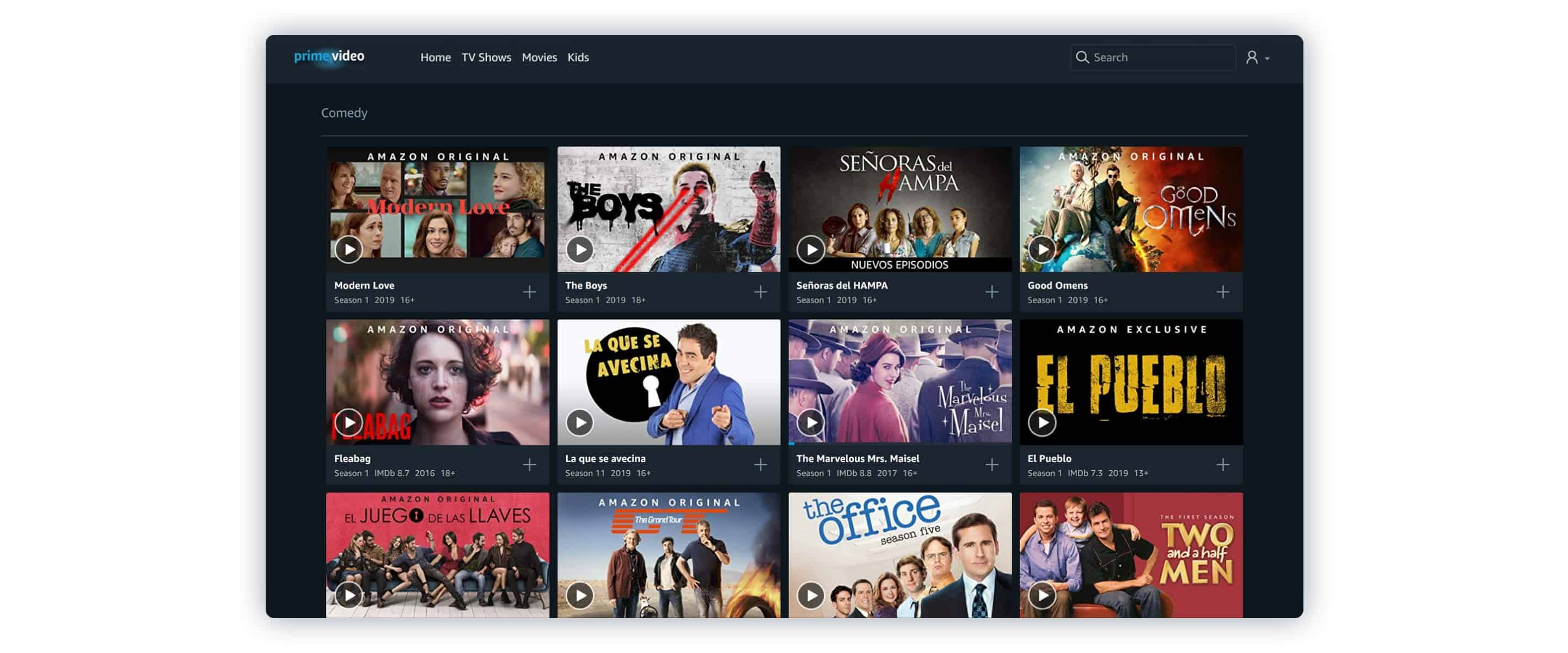 And that's not even the best part. Amazon Prime Video presents users with amazing value for money. You see, Amazon Prime members access the streaming service free of charge. Yep, you read that right – free. How can that be? Amazon charges a subscription fee of $12.99 per month or $119 per year for a Prime subscription. This comes with Prime Video and all other prime perks. These include free shipping and access to arguably the best streaming service music catalog (Amazon Music). Neat, huh?
There's a video-only subscription that will set you back $8.99 a month. But it doesn't come with Prime Channels.
✅ PROS:
Great value for money
Excellent collection of shows and movies
Offline viewing
⛔️ CONS:
Few Live TV options
Cluttered user interface
---
Hulu is the cable cutter's dream. It's the best streaming service for live TV on our list. You can stream a wide variety of new and classic shows across several platforms. Just like Amazon and Netflix, Hulu also creates original content. So far, its offerings have been a mixed bag with most shows getting cancelled. Some of the successful Hulu original releases include Marvel's Runaways, Harlots, castle Rock, veronica Mars, The Handmaid's Tale, Ramy, and The Act.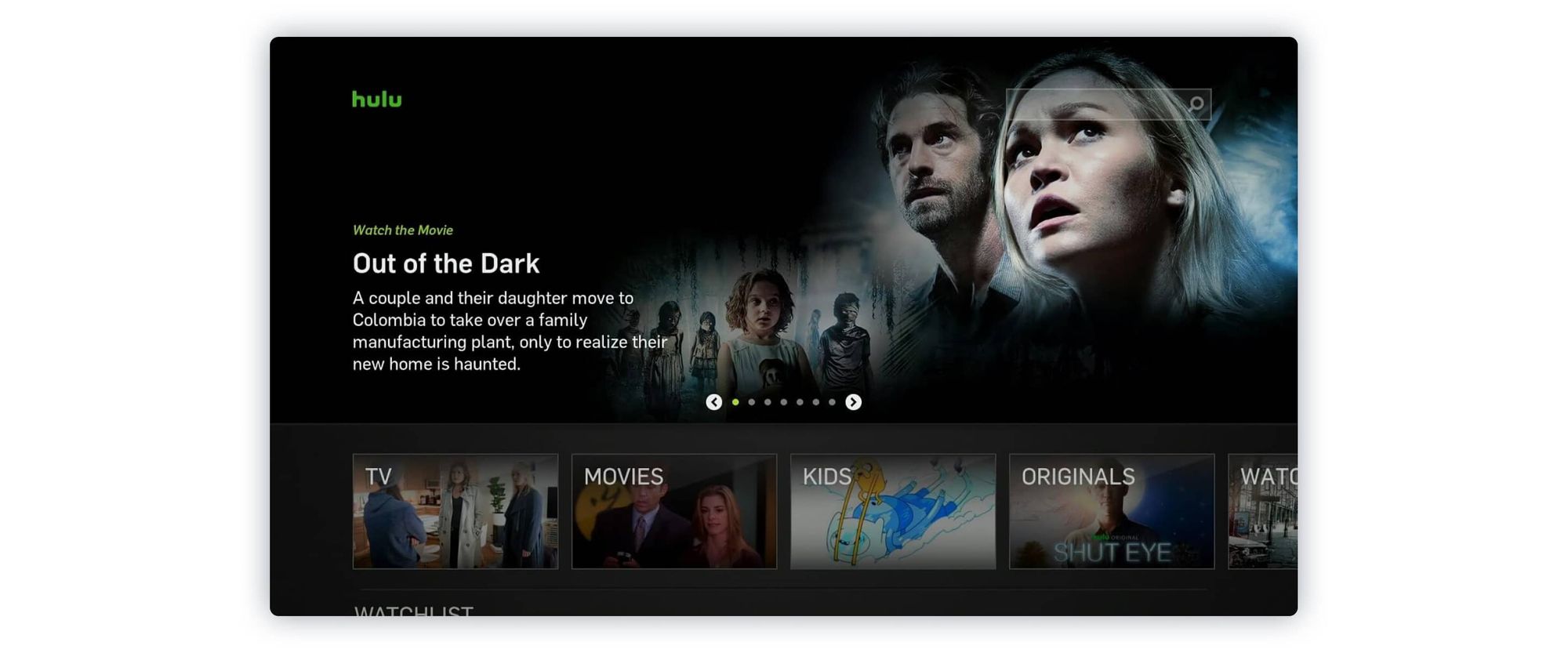 In 2017, Hulu debuted Live TV offering the most popular live channels and a couple of local options. If you want to do away with cable TV and still watch your favorite channels, Hulu is your best bet.
A Hulu subscription costs only $5.99 per month. If you want the ad-free version, you have to cough up $11.99. Paying $6 just to get rid of ads is admittedly a bit steep. Hulu with Live TV will set you back $44.99 per month.
✅ PROS:
Robust TV library
Great original shows
Low base price
Cloud DVR
Multiple media-streaming devices
⛔️ CONS:
Ads on base paid service
Only one stream at a go
Only available in the US
Live TV is expensive
---
Disney is no stranger to the world of entertainment. Disney Plus is the behemoth's attempt to take up its rightful place among the best streaming service TV providers. While it is still some way off of Netflix in terms of the sheer amount of content, it still has something special to offer. Disney Plus has become the exclusive home of all things Disney, Marvel, and Pixar.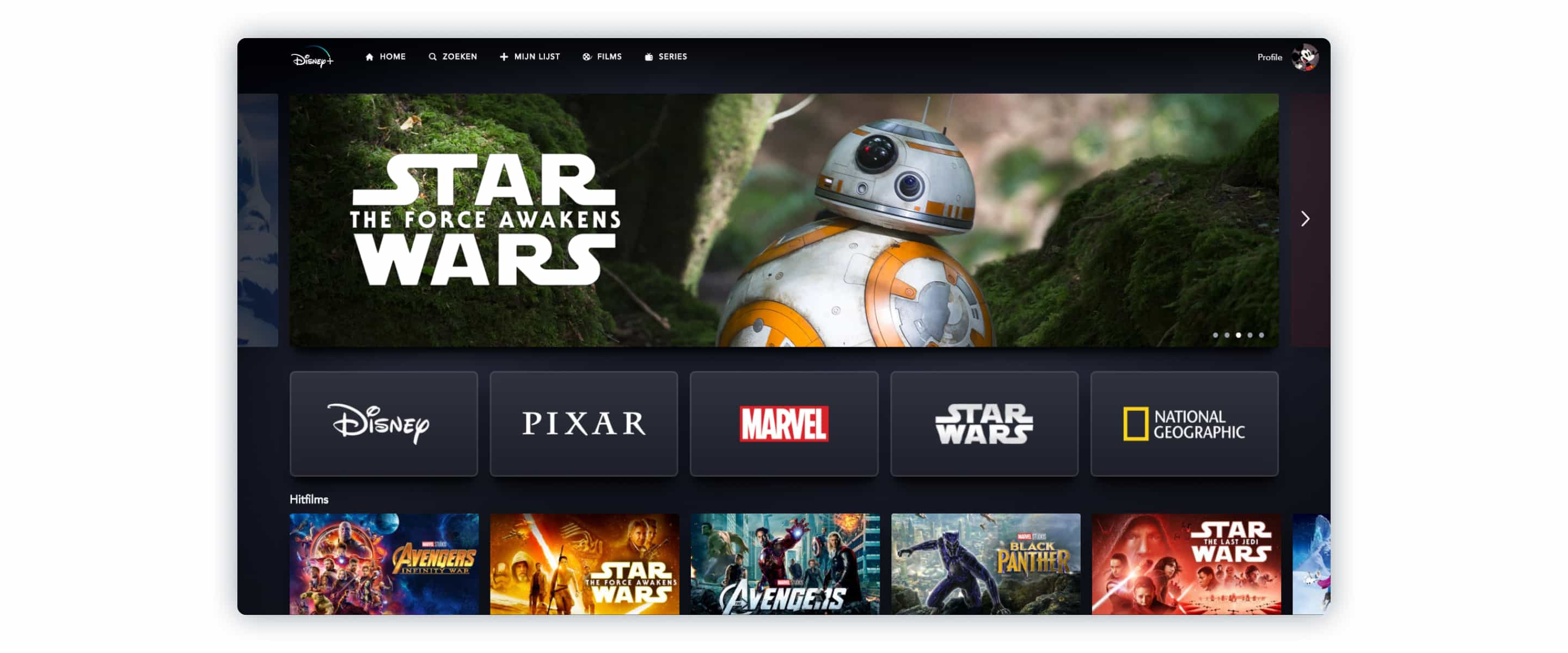 Disney Plus has an animated user interface that's as elegant as they come. It features 4K Ultra HD resolution and family sharing up to a maximum of 4 devices. At only $6.99, Disney Plus won't be putting a dent on your monthly budget. Disney Plus is the best streaming service for the family.
✅ PROS:
Low price
Marvel and Pixar content
4K UHD
Excellent user interface
⛔️ CONS:
Content sorting can be confusing
Doesn't have as much content as the competition
Conclusion
Netflix is by far the leader of the pack in this race. But the competition has compelling offerings that would appeal to a more niched audience. The best streaming service for you depends on your taste and preference. If you're an entertainment junkie looking to replace your cable TV, we recommend going with a combination of two or more streaming services. Yes, you can have it all. Wink!