If you've got one of the latest smartphones on the market, you ought to take advantage of its wireless charging capabilities and make life so much easier.
We bring you 10 of the best wireless chargers on the market so you can finally bid adieu to messy wires and tangled cables:
Read on for the detailed analysis of each wireless charger.
Top 10 Wireless Chargers
Yootech is a Qi-certified wireless charger, which makes it an excellent charging companion for Android, as well as iPhone, smartphones. It has four modes: wireless for Airpods, 5W for Qi-enabled devices such as the Google Pixel 3, 7.5W for newer iPhone iterations, and 10W for some of the latest Samsung Galaxy S and Note models.
Designed to be case-friendly, the charging pad will work even with 4mm rubber, plastic, or TPU phone cases. Metal and magnetic objects, on the other hand, are bound to interfere with the charging process, so make sure to remove any items that could potentially hinder it.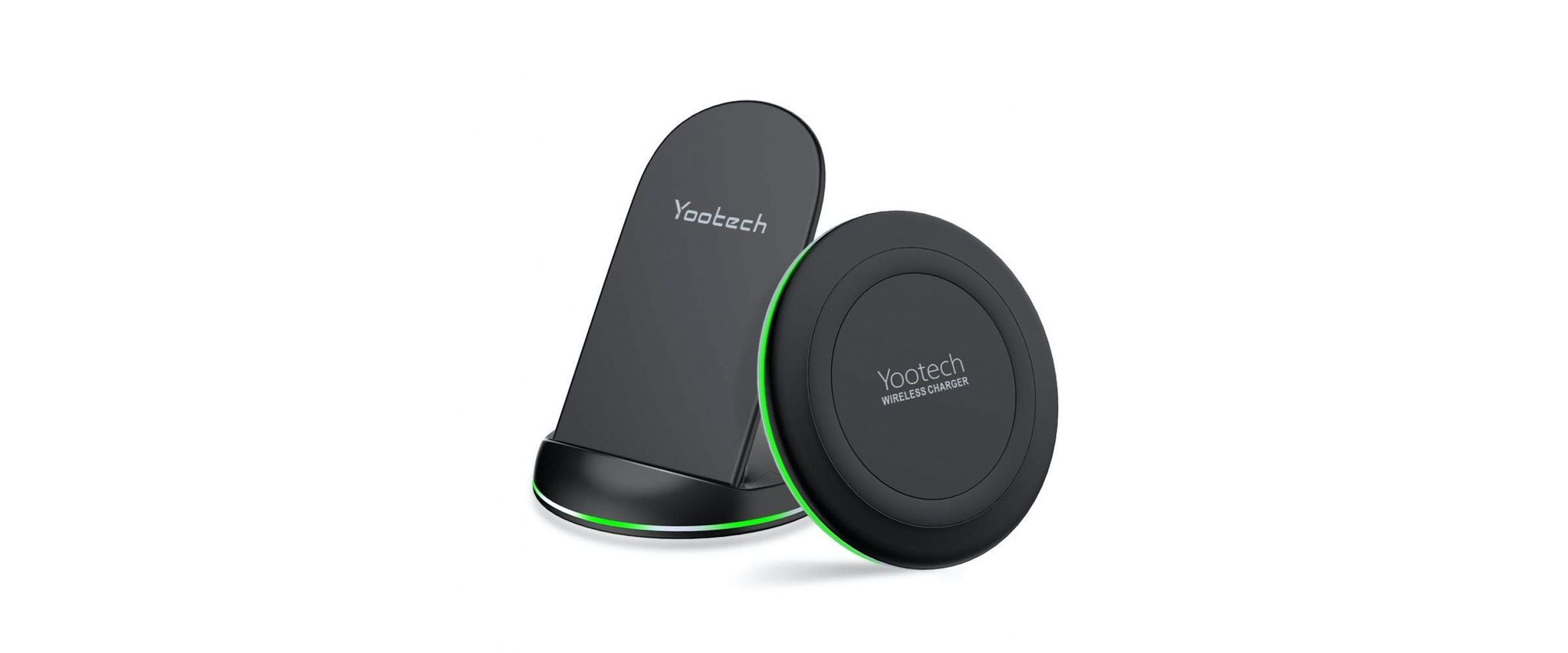 Equipped with multifunctional smart technology, it offers temperature control, short circuit prevention, and surge protection. It also has a sleep-friendly design. The device's green LED lights will blink for three seconds when it is connected to a power source, then it turns off as it enters charging mode.
---
Hyper Air technology enables RavPower to deliver fast charging speeds through a compact and ultraportable charging pad. Much like the Yootech charger, it is Qi-certified. It is, therefore, compatible with some of the most recent smartphones from leading tech giants such as Samsung, Apple, and Google.
Hyper Air also doubles as a safety feature. It regulates temperature by dispersing heat 15% faster and more effectively. Not only that, it prevents the device from overheating, overcharging, and short-circuiting.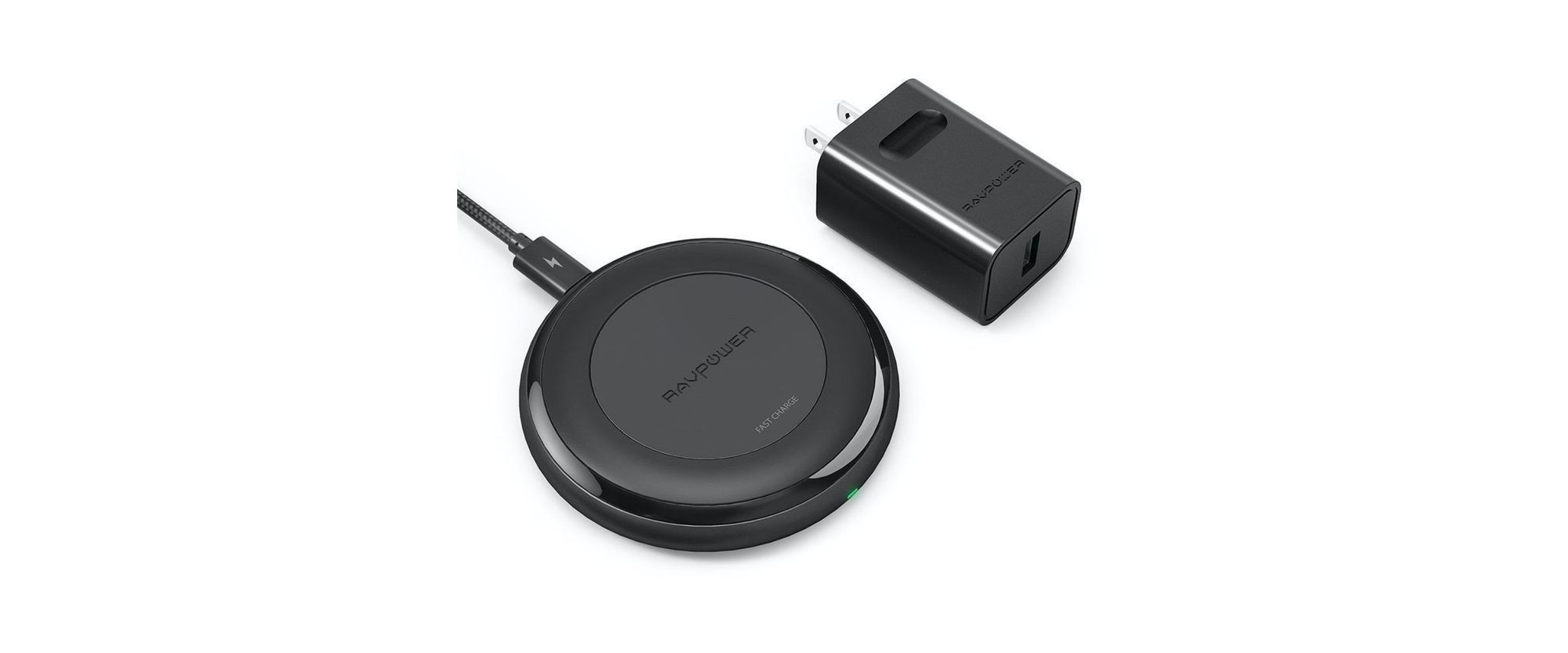 To guarantee stable charging, place your phone at the center of the RAVPower charging pad. Refrain from placing metal or magnetic items in between the phone and the charger as it may obstruct the process. Moreover, you might want to remove your phone case while charging, especially if it exceeds 3mm.
---
Not only is the Nimble wireless stand good for a number of smartphone models, but it's also good for the environment. Made with eco-friendly materials like 100% organic hemp and recycled plastic bottles, its packaging is also 100% plastic-free as it's made from recycled scrap paper.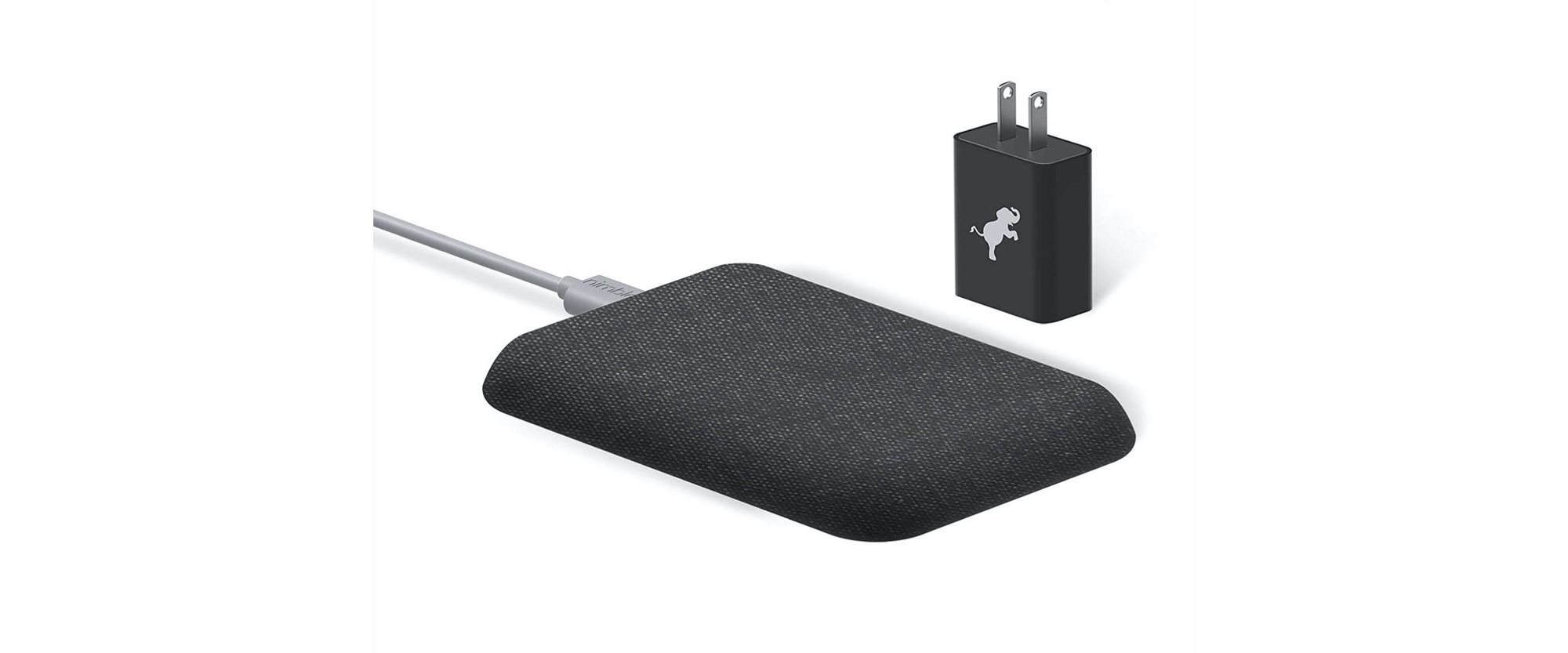 Since the device is Qi-certified, it can support newer smartphone iterations from Apple, Samsung, and Google. If compatible with the charger, your phone can charge upon contact with it, whether it's standing or lying flat.
The Nimble charging stand comes with an additional USB-A port so you can plug-in other devices while your smartphone is recharging. Each purchase of this device gets you an e-waste recycling pouch for free, which you can use to send old and unused electronics to Nimble's e-waste recycling partner.
---
Another device worth considering is the TYLT Twisty. To charge your phone on the stand, twist the topmost portion of the device until it tilts your smartphone at a 30-degree angle. This design lets you check the time, notifications, and alerts from afar. Aside from its interesting design, which closely resembles the husk of a coconut, it is a must-have because of its fast charging capabilities and cross-compatibility charging.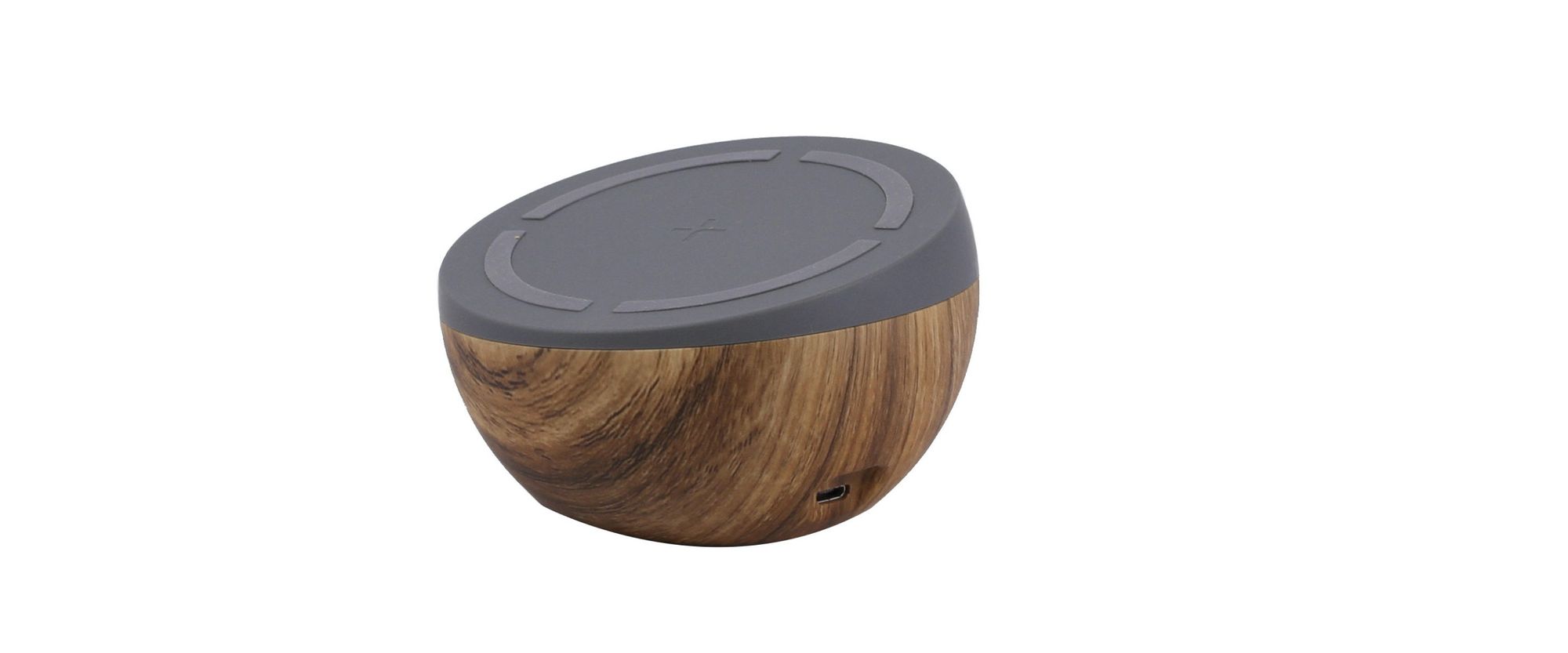 A Qi-certification makes it a suitable wireless charger for iPhone, Samsung, and Google phones. It's also case-friendly, and most phone cases and covers won't hinder Twisty's charging process. Of course, you ought to remove metal items and wallet attachments as they may affect the charging process. In every purchase of TYLT Twisty, you get a 3.0 wall adapter, a data cable, manual, and a one-year limited warranty along with the charger itself.
---
Also Qi-certified, the Anker PowerWave Pad supports wireless charging for iPhone, Samsung, and LG devices. It comes with an LED light that flashes specific colors when it detects potential obstructions or successful charging. If it turns blue, it means a metal object is obstructing the charging process. Green means it has an incompatible cable or AC adapter. When charging is successful, the light will turn blue.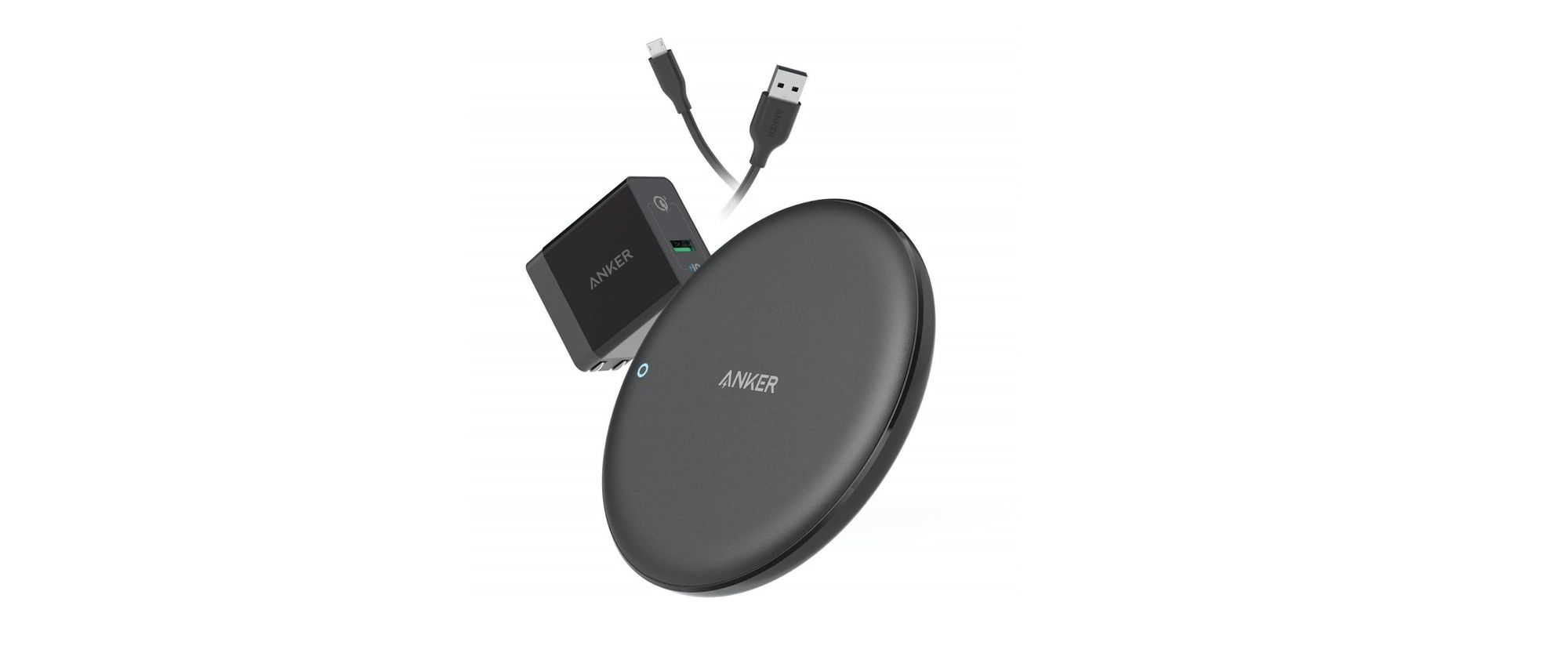 The PowerWave Pad can charge through phone cases and covers that are 5mm thick. You can take advantage of fast charging with a Quick Charge 2.0 or 3.0 charger.
---
The Logitech Powered charger is optimized for iPhones, but it's compatible with other Qi-enabled devices as well. Its design features a U-shaped cradle that holds the phone snugly in place. You can charge horizontally and vertically and use your phone as it's powering up.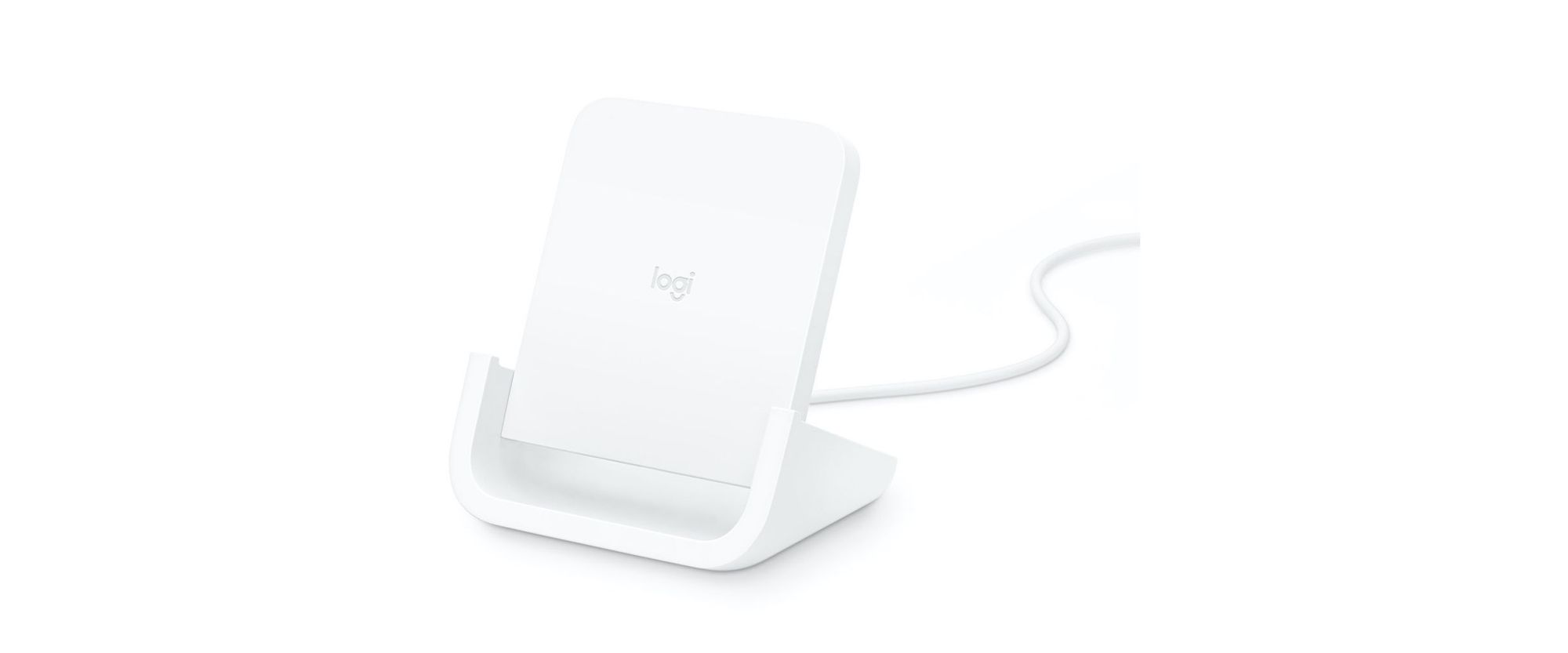 Built with a soft glow LED light, you can charge your smartphone at night without losing a wink of sleep. If it detects any obstructions, the LED light will blink continuously. All you have to do is remove the obstruction and slip the phone back into the cradle to resume charging.
---
Choetech's Qi-certified stand has two built-in coils that give it a wider charging area than the average round-shaped charging pad. It is 10% faster than your standard Qi-chargers as well. Boasting a case-friendly design, it can charge phones with up to 5mm cases and covers.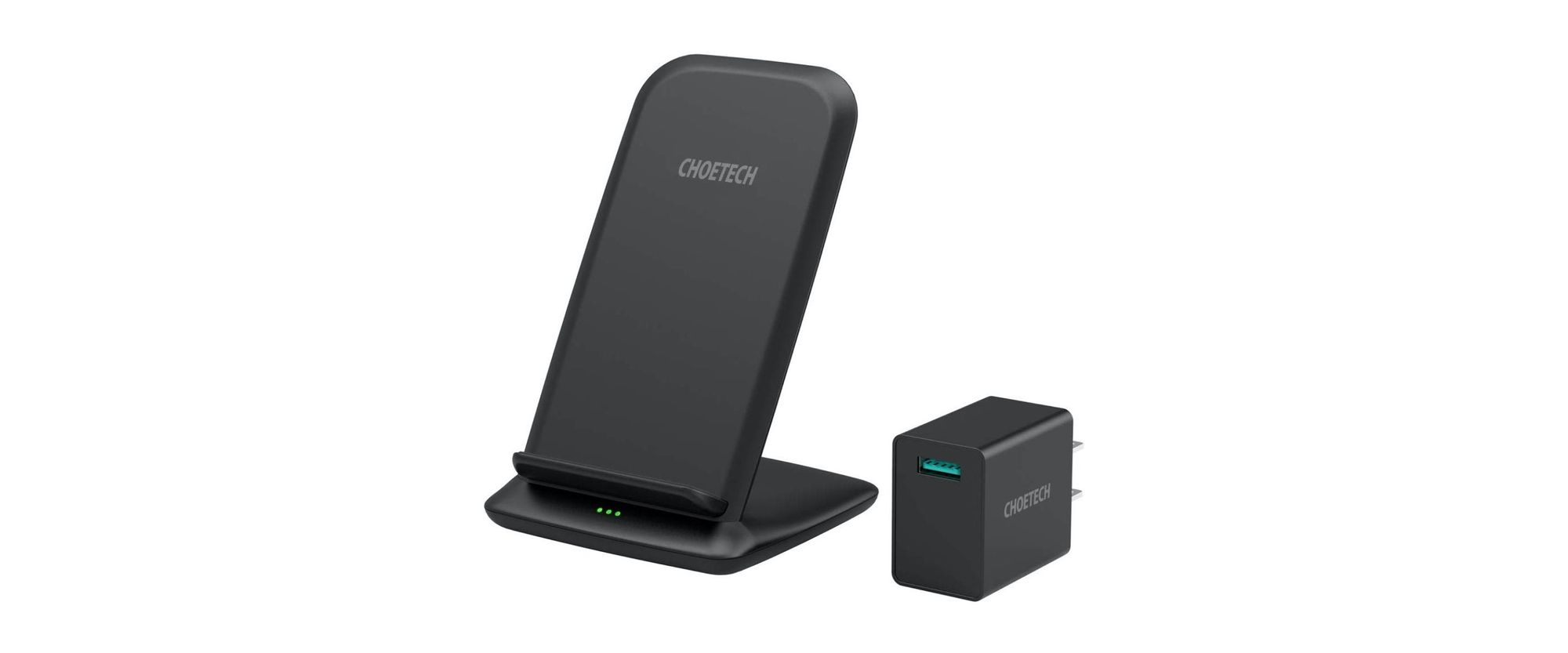 The Choetech charger can power up your device horizontally and vertically, allowing you to send messages, stream videos, and various other functions as you charge. A QC 3.0 Adapter comes with your purchase, along with a micro USB cable and user manual.
---
Designed to power up your device in portrait or landscape mode, the Belkin BoostUp is a sleek and quite handy charger, especially when you're at the office with too much to do.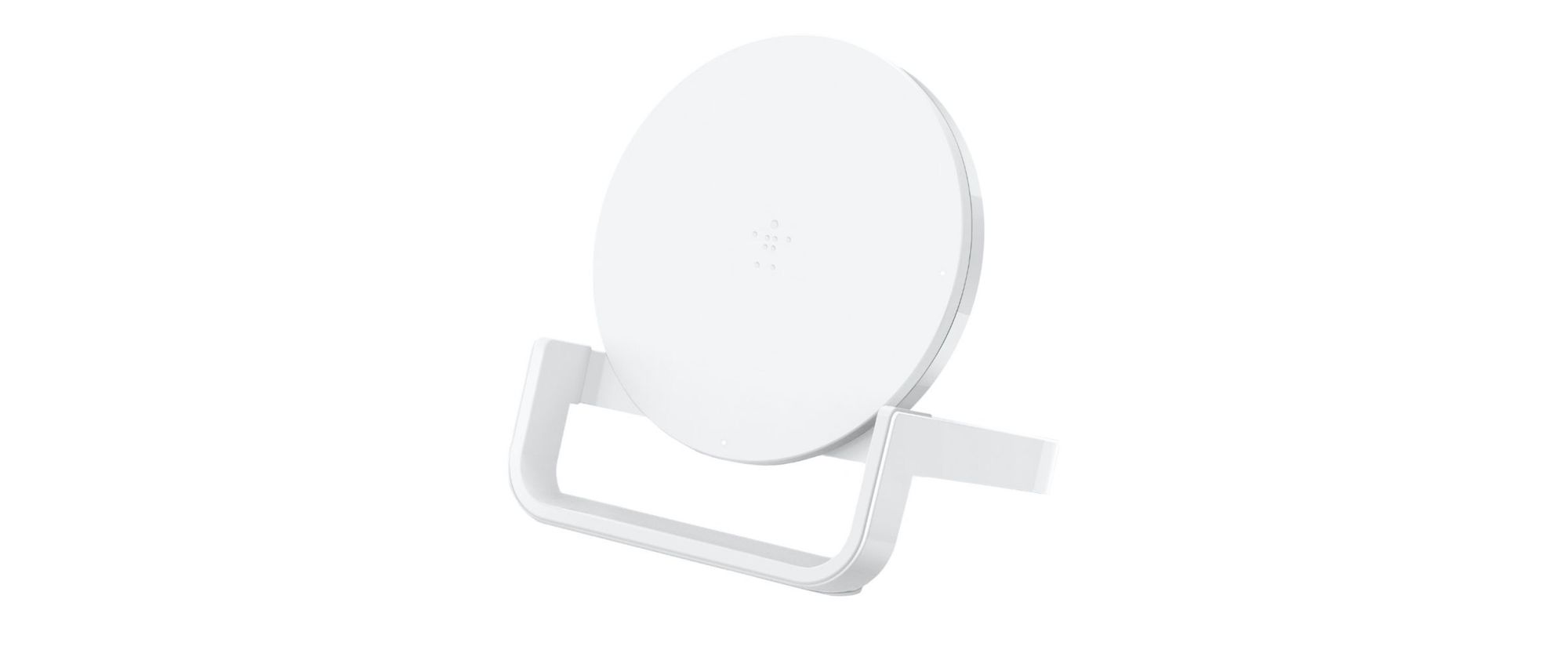 As a Qi-enabled wireless charger, Apple, Samsung LG, Sony, Microsoft, and other devices are compatible with it. It offers most Qi-enabled devices fast charging speeds, excluding Google Pixel 3. It can, however, provide it with 5W charging speeds. The BoostUp Stand can charge smartphones with plastic cases and covers up to 3mm thick.
---
The Aukey charger features broad charging compatibility, temperature control, foreign object detection, and power input monitoring. Made of soft TPU and sleek metallic edges, the charger is ideal for home and office use. It's also slim and compact, which means it won't take up much space on your table or workspace.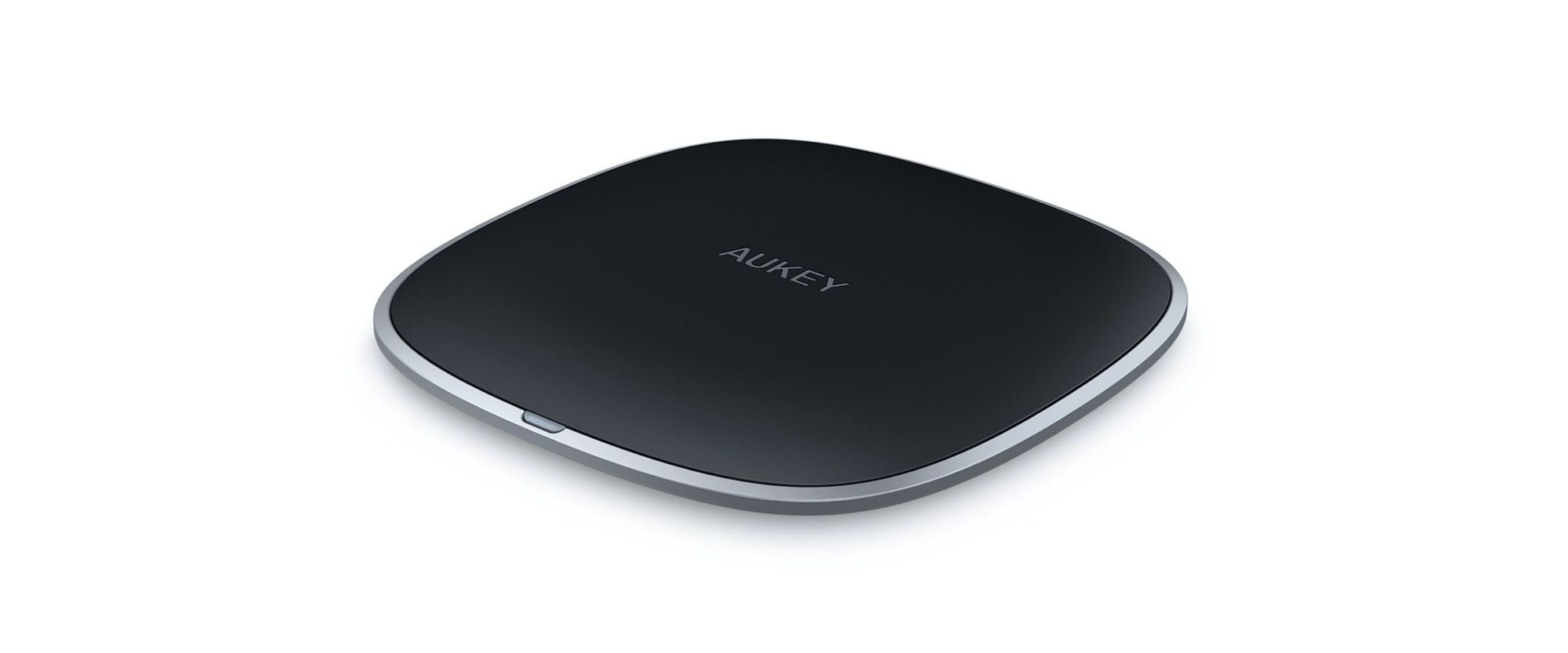 Each purchase of an Aukey charger comes with a micro USB cable, user manual, 24-month replacement warranty, and a 45-day money-back guarantee card.
---
Also a Qi-enabled wireless charger, Samsung Galaxy phones and newer iPhone models should be compatible with this stand. A dual-coil design gives it a wider charging area, allowing you to charge your smartphone in landscape or portrait mode.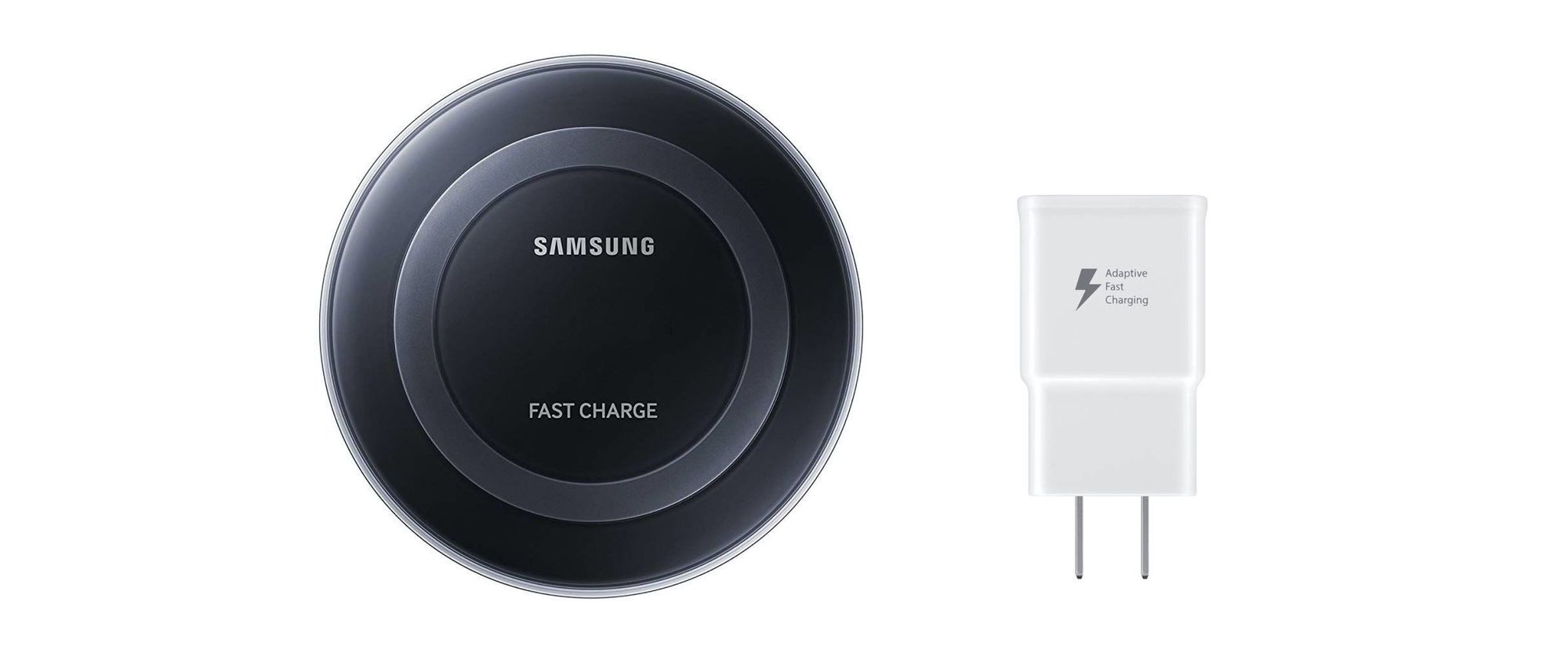 The Samsung charger has a built-in fan that regulates temperature and keeps your smartphone cool as it's powering up. It also comes with multi-colored LED lights that indicate the device's charging status.
---
Fast, Cable-Free Wireless Charging
To power up your phone with wireless charger pads and stands, it must have wireless charging capabilities. Make sure of it before you go looking for one that's compatible with your phone, fits your budget, and suits your needs.
Launchberg editors pick and review products independently. We may earn affiliate commissions when you purchase an item via our links—it helps support our testing.