When it comes to protecting your Mac from viruses, malware, ransomware, and hacking, you cannot be too careful. Therefore, you need to know what the best antivirus for Mac is, and we have made it easy for you.
Many people think Macs are impervious to viruses. Although the operating system is solid and far less vulnerable than others, Macs can get infected, and you do need protection. Hackers are savvier than ever, so before you become a victim of ransomware, virus-laden downloads or hacking, read on to find out what is the best free antivirus for Mac and the best, paid option to protect yourself.
Some Things to Look for When Evaluating Antivirus Software
When searching to find what antivirus is the best for Mac, you will want to consider the list of features below:
The ability to run quick and deep scans of all your files and critical areas of the operating system.
Scheduled scans during down-time or overnight.
Resource consumption (does running scan slow down your computer)?
Protection on all fronts - the software must prevent intrusion, infections, and hacking, not just alert you after the fact.
Continuous monitoring and scanning for the best protection.
Monitoring files for any changes and then blocking changes for "non-whitelisted" programs.
Browser add-ons to protect while online.
User-friendly interface.
The Best Free Antivirus for Mac - Avast Free Mac Security
Avast Free Mac Security is the top option to protect your Mac without paying for software. This powerhouse of a program offers a long list of features including real-time networking monitoring and alerts, a Web Shield that warns about downloads and malicious websites, and various options for on-demand fast and deep scans of your hard drive.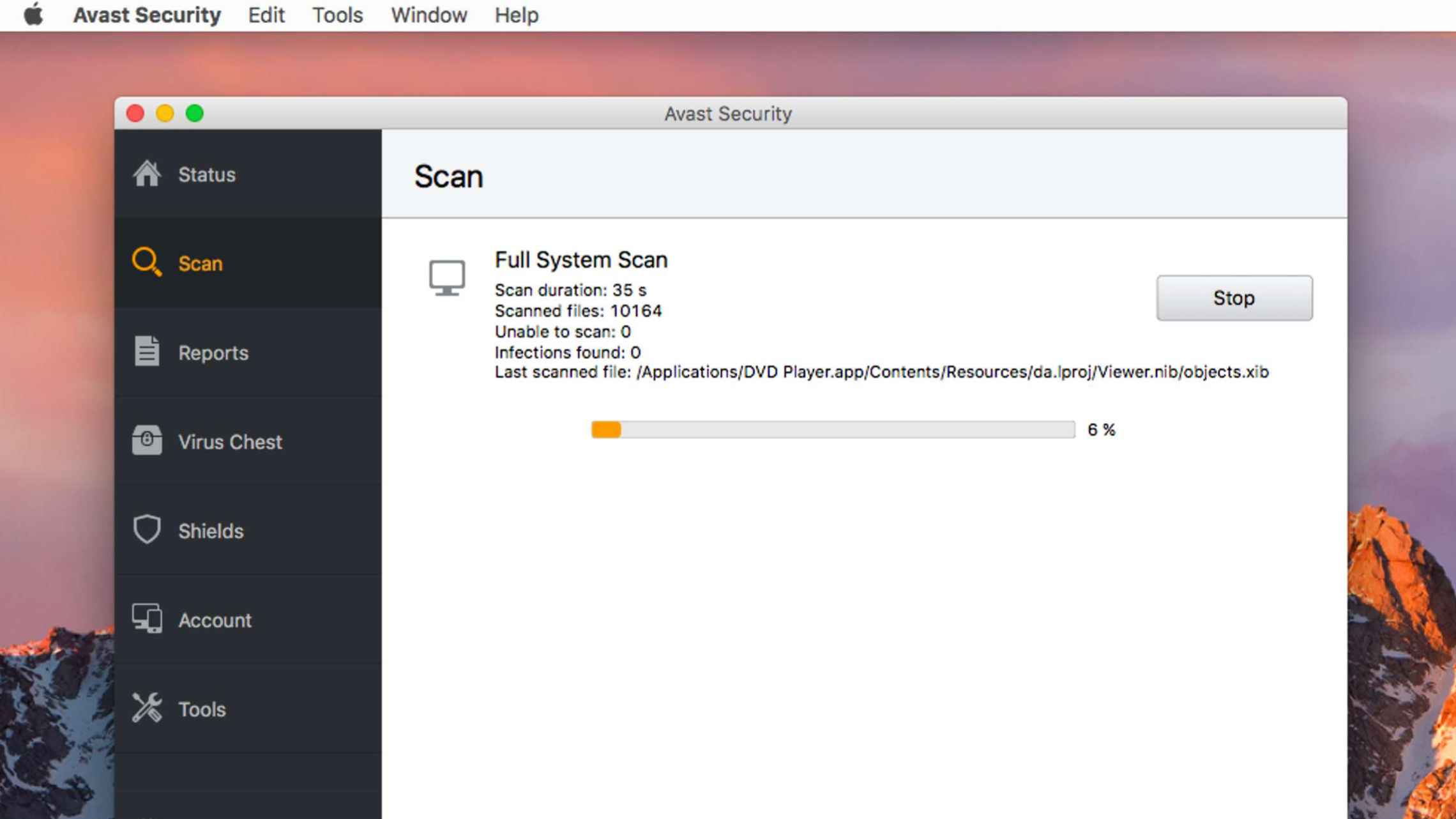 Avast is quite a deal for antivirus protection for Mac that is free. The paid version offers even more antivirus on Mac protection. Avast Free Mac Security earns consistently high ratings with test labs and reviewers. You cannot go wrong with Avast, whether you use the free or paid version.
The Best Paid Antivirus for Mac - Bitdefender
Bitdefender is our choice for the best antivirus on Mac. Bitdefender costs roughly $35 for the first year and then $60 for every year after. Although the cost is not cheap, you can't put a price on complete protection. The program is easy to use and includes a powerful scanner that has a 100% clean rating from security labs. Some of its best features are:
On-demand malware scan.
Blocks malicious URLs.
Phishing protection.
Browser extensions to protect online activity.
A built-in VPN for private, secure browsing.
Adware removal.
Robust ransomware protection.
Fast scans and multi-platform protection.
Time Machine protection.
Bitdefender Shield protects your Mac automatically without you having to do a thing.
File change alerts.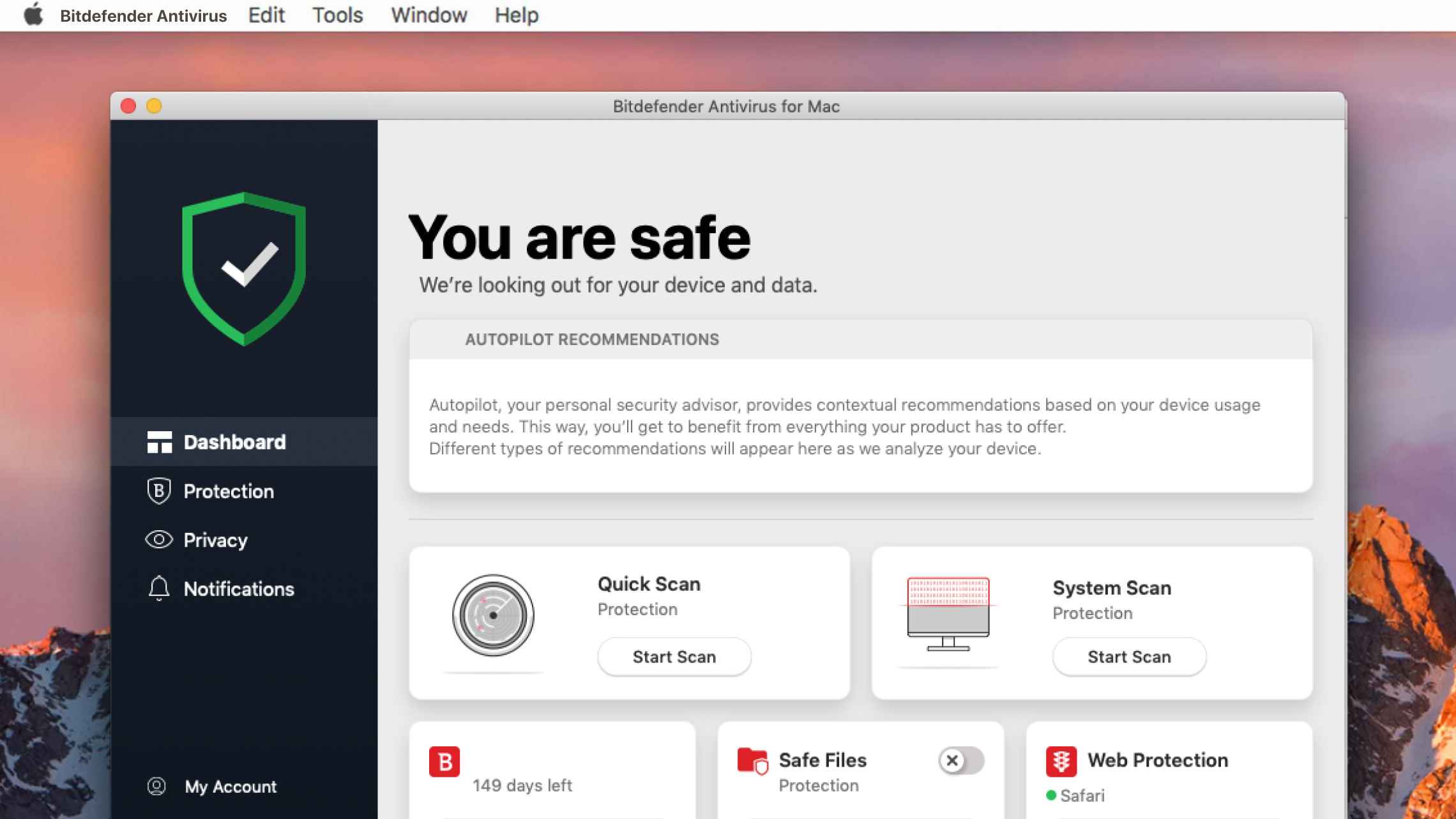 Another useful feature is that Bitdefender includes a browser add-on that shows which sites are safe and which are not. However, it does not block your access to them. A few areas that could be improved are parental controls and the interface. Other than that, Bitdefender is our choice for the best overall protection for your Mac. When compared to the competition, Bitdefender comes out on top time and time again.
The Overall Best Protection
There are many options out there for antivirus software protection. Another couple of notable mentions are Kaspersky Internet Security for Mac and Norton Security Deluxe. Both programs are paid versions and offer similar features to the ones above. Regardless of whether you use a paid or free program, be sure to protect your Mac so that your files, your network, and your connected devices stay safe.
Related Articles: