Affiliate programs have increased in impact in recent years. The marketing strategy was actually here even before the Internet. But affiliate marketing programs have grown online. In fact, 81% of brands now have affiliate programs. Websites and content creators can expand a brand's reach dramatically and filter through the most qualified leads.
How Do Affiliate Programs Work?
Affiliate marketing programs involve an e-commerce merchant paying an affiliate website to showcase their brand. Visitors who click the ads or links on that particular affiliate website are then redirected to the e-commerce site. When these visitors purchase the goods or service, the affiliate will receive a commission. The amount depends on the agreement with the e-commerce merchant.

Affiliate programs suit the digital space, as there are boundless opportunities to partner with different websites, apps, and blog creators (like the best ones we've listed here). The agreement provides a win-win setup for both merchants and affiliates.
Both can reach their respective goals by working together—the merchant grows his audience, while the affiliate earns a percentage for each successful conversion.
The major advantage of affiliate marketing programs on the Internet is that tracking leads and attributable conversions is easy. Through cookies, businesses can create a window of conversion or sale for each affiliate.
How to Start an Affiliate Program for VPN
When promoting a business, it's important to highlight what makes a product or service invaluable. And in the case of VPN, it's no different.
VPN stands for virtual private network. It is a service that provides Internet users secure browsing from anywhere in the world. Most online users would want a fully secure and hack-proof experience, and VPN makes that possible.

It's a secure connection between your computer and the site's servers—this means that your connection is protected from privacy restrictions, security issues, and any snooping attempts by governments or individuals.
When starting affiliate marketing programs for VPN, one big consideration is that VPN is a paid subscription service. That means VPN merchants can offer steep discounts for users to get a continuing plan. Affiliates can encourage discounted subscription entry in order to make recurring commissions through renewals much more probable.
As for the program structure, affiliates can earn different commission percentages. For instance, if a customer signs up for a month-long subscription, the business can offer a 90% commission rate. For renewals, it will be 20%, and for multi-year subscriptions, 30%, and so forth.
What Are the Best Affiliate Programs Strategies?
Here are our top strategies on how to start affiliate marketing programs for VPN and make them successful:

Select the right affiliate for your service.
Affiliate programs work because businesses are able to reach high-quality leads from their affiliates. Therefore, it's important to get affiliates that are in the same field of interest as what you are selling. While numbers are important, having the relevant audience who would be interested in your service is even more crucial—quality over quantity, as they say.
If you're a VPN company, you would want to choose an affiliate that specializes in tech, online entertainment, and the like. You may have a hard time converting customers if you choose a hair salon affiliate.
2. Optimize your platforms.
Affiliates can potentially boost the traffic on your site, but if your website is not optimized, visitors might bounce immediately after browsing for a few minutes. Even if affiliate programs could direct viewers to you, it's your goal to encourage them to become paying customers.
Optimizing your site's speed, adding video content, personalizing email campaigns, creating effective landing pages, and producing relevant or updated blog content—these are some strategies that will ultimately convert your site visitors into subscribers.
3. Diversify your affiliate programs.
To guarantee a more effective campaign, it pays to rely on more than one affiliate. Diversifying your marketing affiliate programs means creating a stronghold of sites that will refer potential customers to your site. It's akin to having your hands on several cookie jars.
While it pays to stay within your niche, it's also important to reach new audiences. Here are our tips to do so:
Establish a close relationship with each potential affiliate. Once they've agreed to work with your brand, review the attributed conversion every quarter.
Customize a marketing strategy for each type of affiliate. Your YouTube influencer may have a different set of terms from your marketplace affiliate, and so forth.
Discuss which affiliate has given the best results with your peers. It's worth considering to bolster the budget for that particular campaign.
4. Customize your affiliate program.
Once you've identified your potential affiliates, you then have to determine the most worthwhile payout structure. Whether it's pay-per-sale, pay-per-click, or pay-per-lead, there are pros and cons for each model.
Check what your competitors are offering for the same service, and frame that against your own asset management data. If you can get away with offering high commission rates (under a shorter period) you can entice more affiliates.
5. Maximize influencers.
According to marketing stats, influencer marketing generates 11 times higher ROI than a traditional banner ad campaign. That's exactly one reason why affiliate programs can benefit from influencers.
Whether they are at a micro-level or an established million-follower influencer, affiliate programs can engage the influencer's audience by working with them. These content creators have a large and loyal following, who could easily travel into the sales funnel.
VPN Affiliate Programs Success Story: SurfShark VPN
Surfshark VPN is one of the best examples of a successful VPN marketing affiliate program. The British Virgin Islands-based company works as a global market, having at least 17 languages in its service. Its features include unlimited device support, VPN bypasser, and malware blocker, to name a few.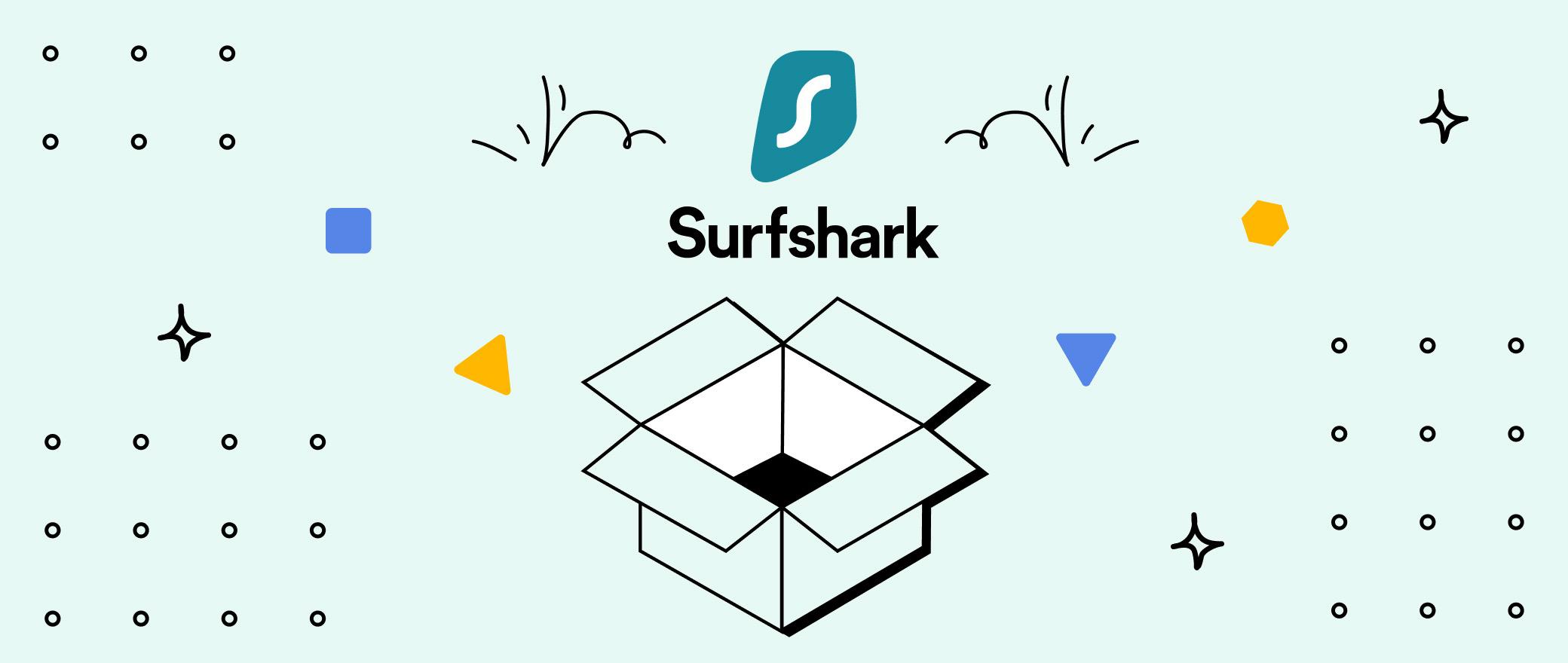 Surfshark VPN provides a healthy network commission rate of 304.24%, and a commission rate of 30-40% on recurring sales. The company allows a 30-day cookie window for tracking affiliate audiences.
The solid cybersecurity service it provides, combined with its well-designed affiliate programs, has made Surfshark VPN one of the top-rated VPN services worldwide.
The Takeaway
Starting affiliate programs for VPN involves understanding the industry's potential affiliates, vetting and qualifying each partner brand or influencer, and creating the best affiliate payment structure that can entice new customers and keep existing ones loyal to your service.
Overall, affiliate programs are among the most effective ways to advertise VPN services and expand the brand's current customer base.