Getting around the city shouldn't be any trouble even with heavy car traffic. We've made it easier for you to find the best razor electric scooter for commuting around the metro.
If you live in the city, a bird electric scooter could be a common sight during your daily commute. Due to their compact size, electric scooters are highly suitable for use in urban areas. They're not only perfect for avoiding heavy traffic but are also environmentally friendly. If you're all for faster travel and lower emission, then an electric scooter just might be the best choice for you.
Whether you're looking for a scooter for school or work, quick trips to the mall, or city transport, here's some help in picking the right model.
How to Choose the Best Electric Scooter
Choosing an electric scooter isn't just about getting the one with the sleekest design or best color combination. There are several factors you must consider.
Budget
Your finances are a major factor in deciding which scooter to buy. Don't let it be a financial burden if you'll only be using the scooter for leisure. However, if you're using the scooter as a regular method of transport going to work or school, you may want to put in a bigger budget and get one that can provide better performance.
Range
The range refers to how far you can ride your electric scooter on one battery cycle. The average range of electric scooters is 8 mi or at least 40 minutes of running time. However, the range can also be affected by other factors such as battery condition, rider weight, and terrain. A heavy rider requires more power and will thus cover less range. Riding the scooter uphill also consumes more power and will result in less range covered.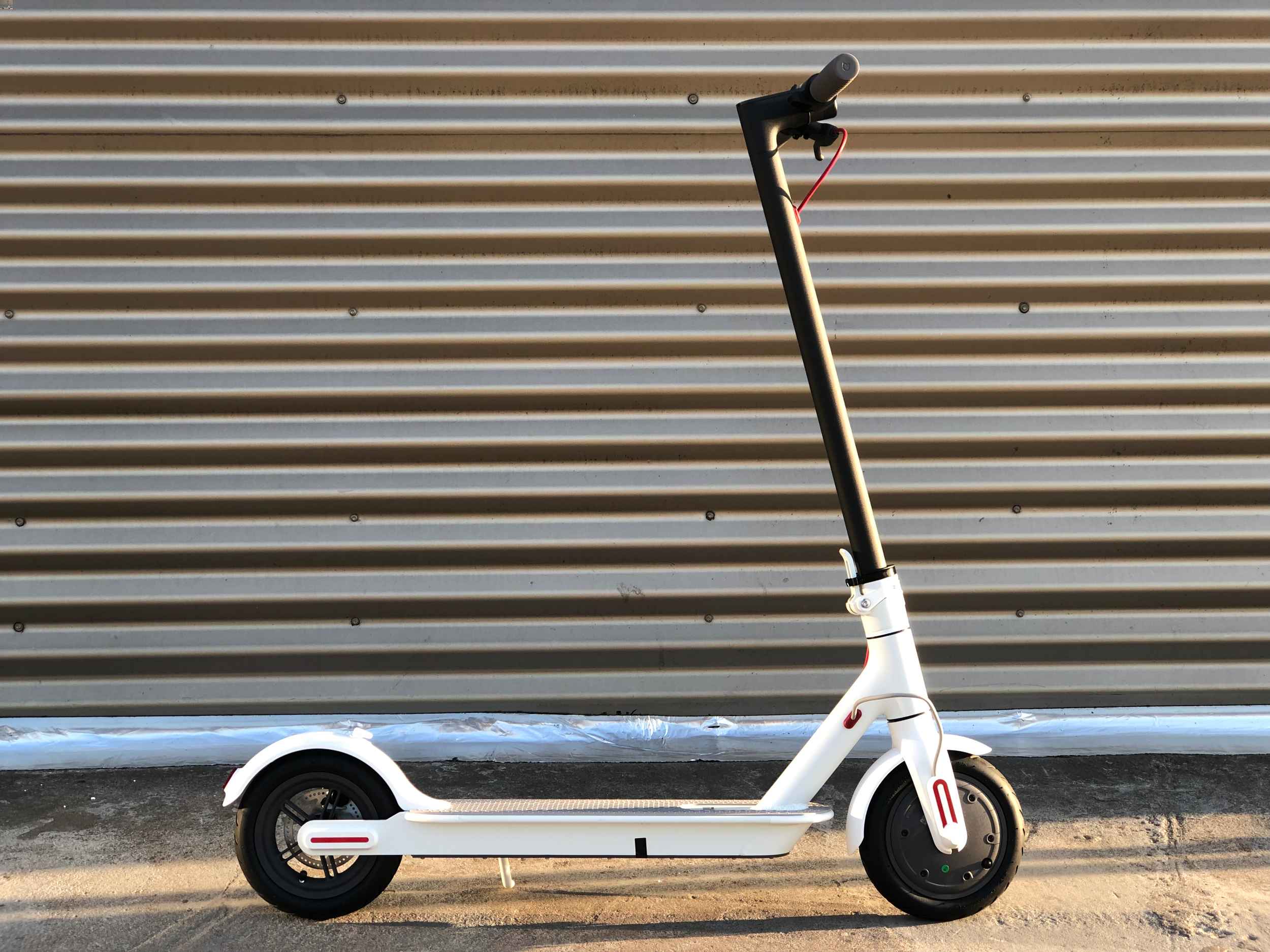 Weight Capacity
Your scooter must be able to handle your weight. Before you buy a folding electric scooter, you must make sure that its weight capacity and specifications are suitable for your personal requirements. Generally, scooters can effectively carry up to 250 pounds of weight. But if you need a scooter with higher weight capacity, there are some good ones on the market as well.
Portability
Scooters can range from 19.5 lbs to up to almost 100 lbs in weight. If you need to carry your scooter up several flights of stairs, you would want to consider getting something light enough to handle with ease. Also, check how easy they are to fold, carry, and store.
Customization
Some models of electric scooters have special accessories that make riding more fun and comfortable. While most scooters are stand-up units, you can get an electric scooter with seat for a more comfortable ride. Other accessories you may want to consider are detachable bags on the handlebars for carrying some of your stuff, and front and rear lights for safety.
---
5 Best Electric Scooters for Urban Dwellers
We've narrowed down your options. Here are five of the best electric scooters for every member of the family.
Read on for the detailed analysis of each electric scooter on the market today.
The Razor E100 is arguably the best electric scooter for kids. It has a high-torque, chain-driven motor powered by two 12-V rechargeable batteries that provide a maximum speed of 10 mph. The motor needs a kick-start to 3mph before the electric motor turns on. This kick-start and speed limit makes it quite suitable for young children who are still getting used to riding a scooter.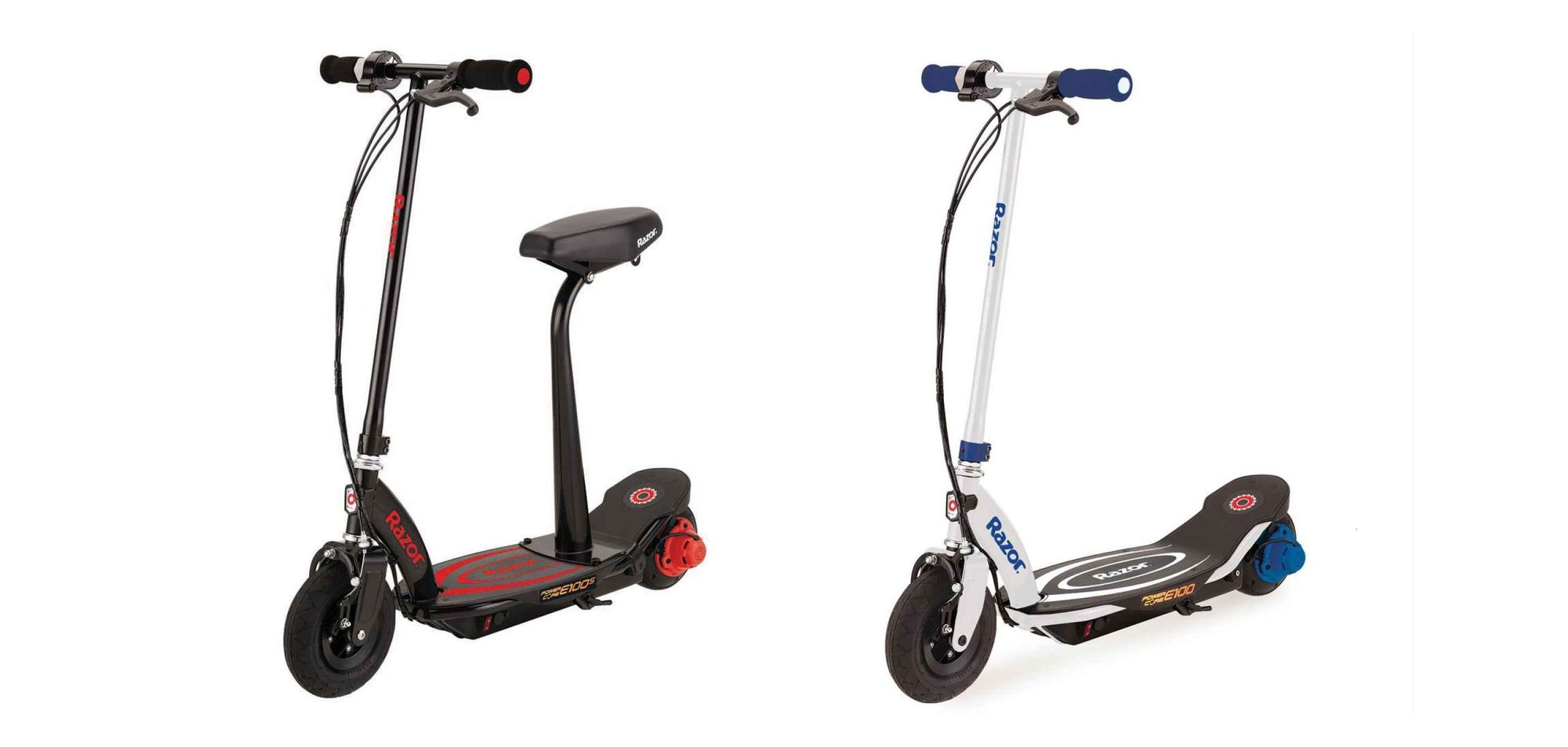 It features a twist-grip acceleration control, a hand-operated brake system, retractable kickstand, and pneumatic tires that deliver a smooth and safe ride. It's definitely the most suitable razor scooter for kids.
✅ PROS:
Sturdy and solid build
Maximum speed safe enough for kids
Easy assembly
Long battery life
⛔️ CONS:
Long charging time, takes 12-20 hours to charge
A bit on the heavy side and can be difficult to use as a push scooter
Twist-grip throttle and hand-operated front brake can be difficult for young kids to control
---
The GOTRAX GXL is the best electric scooter for commuting to work or to school. It's powered by a 250-watt motor that provides up to 15.5 mph of speed to help you weave through daily traffic. The 36V battery can last up to two hours, giving you enough power to get to and from work without having to recharge.
Those who work late hours won't have to worry about safety as the GLX is equipped with an ultra-bright headlight and rear reflectors.
Another feature that makes the GXL commuter-friendly is the pair of 8.5-inch pneumatic tires that can handle city terrain for a smooth ride through the city.
✅ PROS:
High max speed at 15.5mph
Long battery life at almost 2 hours running time
Fast 4-hour charging time
Powerful 250-watt motor and 36V battery
Portable and easy to store
⛔️ CONS:
Brake isn't that powerful
Touchy throttle
---
Those looking for the best foldable electric scooter may want to consider the Xiaomi Pro M365. Its easy-fold design and lightweight portability are just two of its amazing features.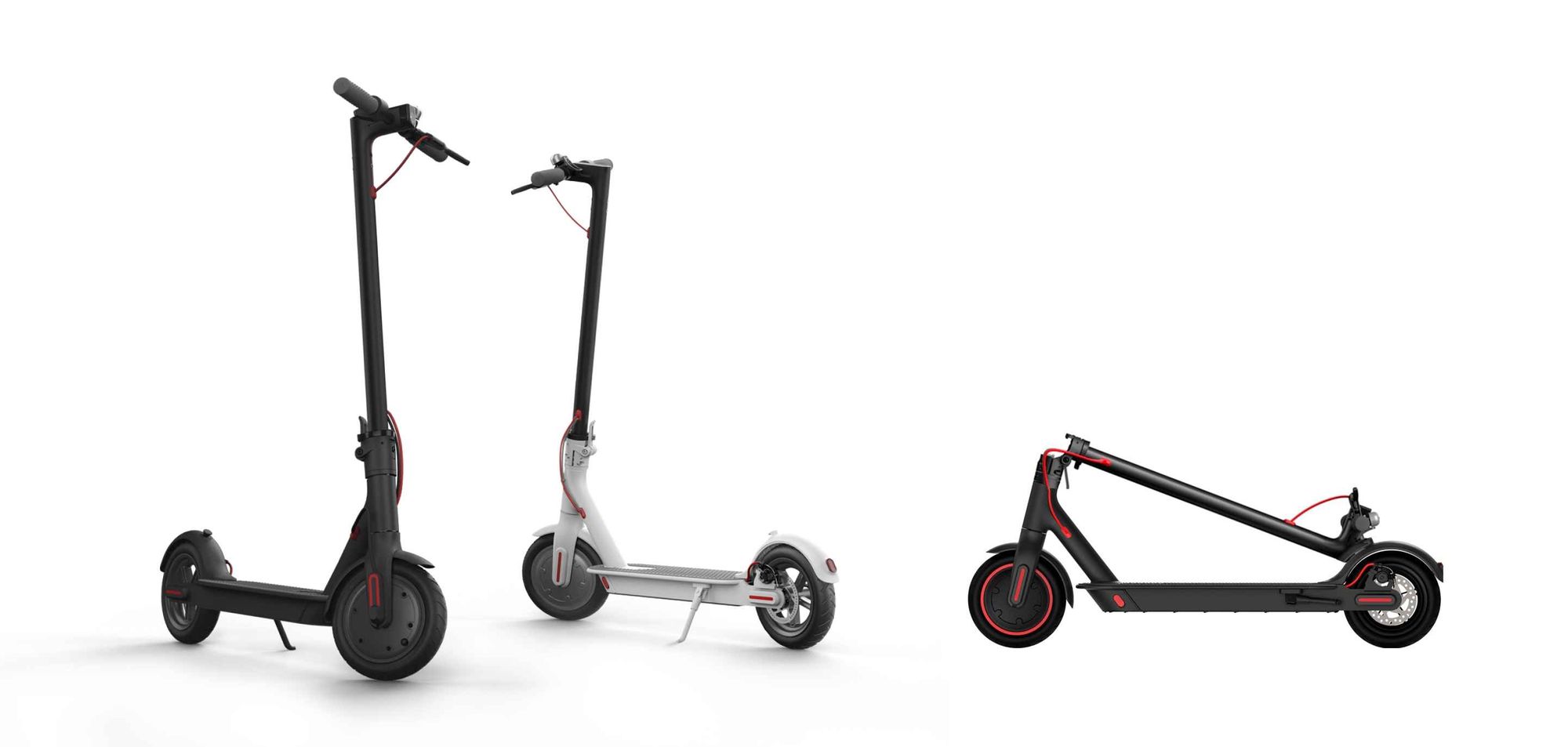 The Xiaomi Pro M365 also boasts high-speed performance with its powerful 300W motor capable of propelling the scooter to up to 25kph. Its high-capacity battery enables a long travel range of up to 28 miles. Moreover, you are assured of a safe ride with its E-ABS lock system that provides fast and efficient braking.
This xiaomi mi electric scooter is manufactured from aviation-grade aluminum alloy, making it ultra-lightweight at only 31.3 lbs.
✅ PROS:
Long range
Easy-fold design
Ultra-lightweight portability
⛔️ CONS:
Control button is hard to reach
---
With two 1800W motors enabling it to run at a top speed of 52mph, the NANROBOT LS7 is undoubtedly the fastest electric scooter available in the market today. This high-speed capacity is balanced by an electronic brake system and a responsive dual hydraulic brake system. The NANROBOT LS7 also provides a smooth ride through bumpy urban terrain with its pneumatic tires and rubber shock absorption system.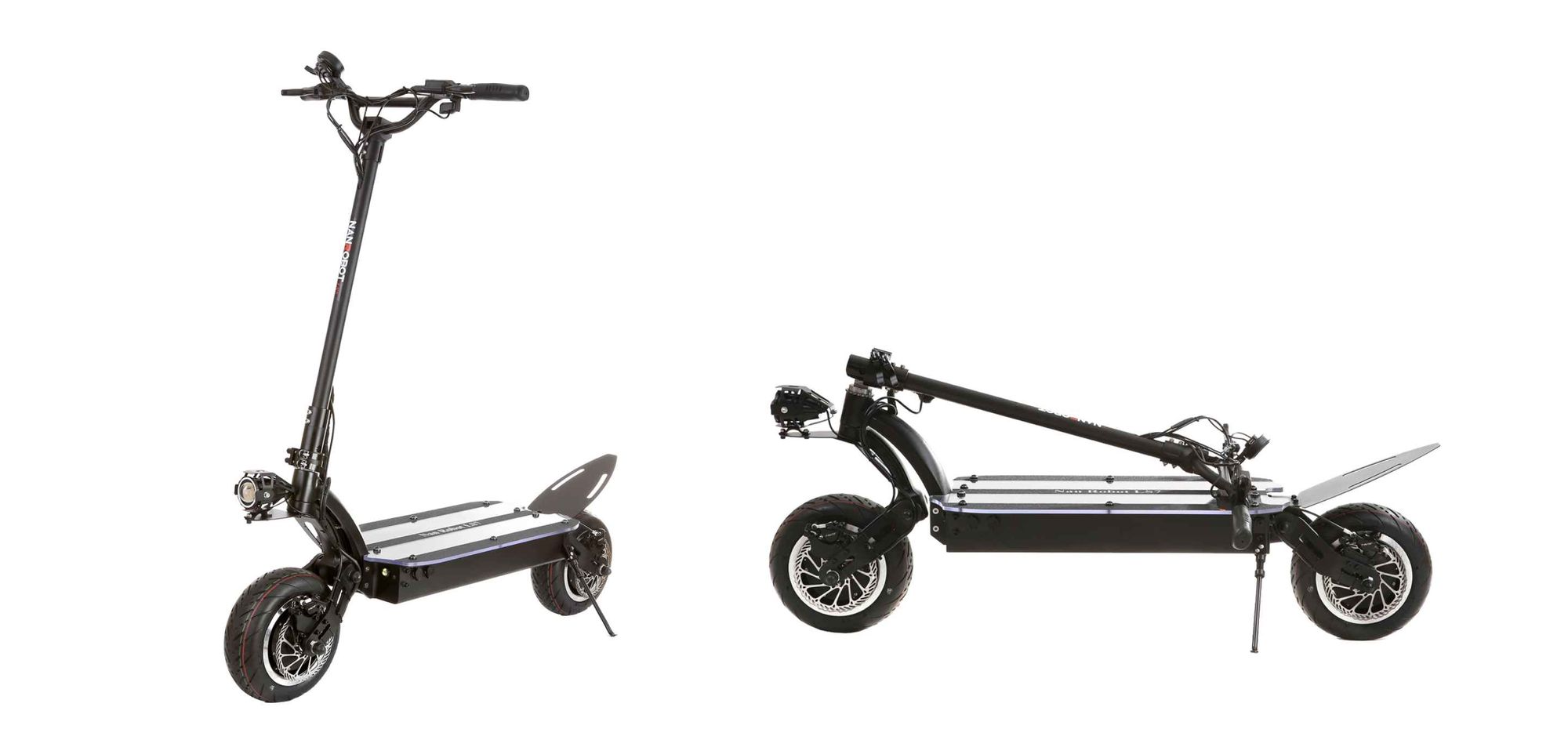 While the NANROBOT LS7 can easily be folded and unfolded for easy storage, it can be a challenge to carry with its 84-pound total weight.
✅ PROS:
High speed
Advanced brake systems
All-wheel drive for better performance
Smooth ride
High weight capacity of up to 330 lbs
⛔️ CONS:
Not that portable with its weight of 84 lbs
Very expensive at almost $3,000
---
Considering price, performance, and design, the Unagi E450 could be the best electric scooter for adults today. Featuring high-quality electric batteries, the Unagi E450 has high energy density and very low charging time. It also boasts smooth performance with its powerful dual motors promising speeds of up to 15.5mph.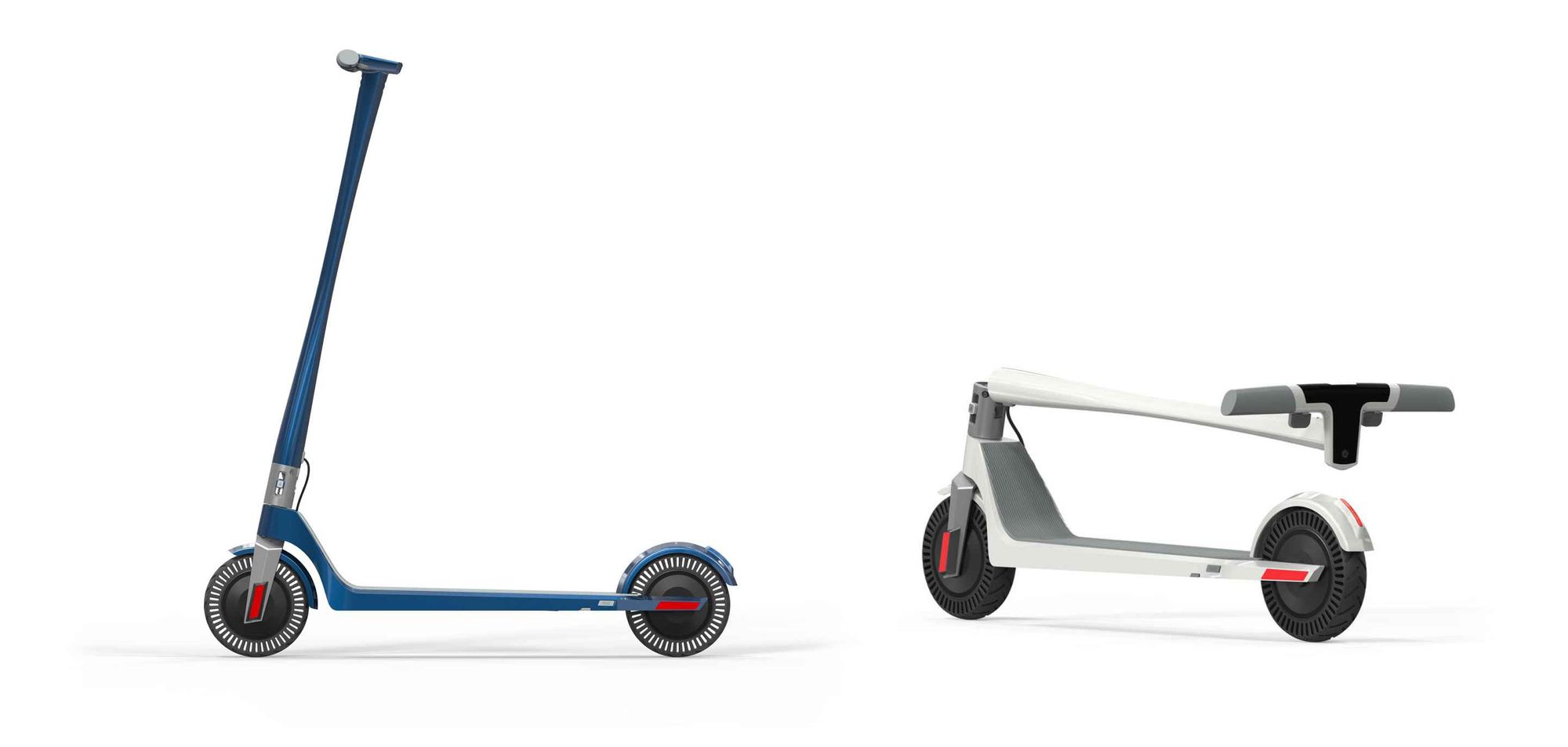 It's high in portability with its lightweight TORAY carbon fiber body and patented stainless-steel hinge system that folds and locks in just one click.
✅ PROS:
Dual-motor mode
One-click fold-and-lock system
Ultra-lightweight body
Affordable price
⛔️ CONS:
Stiff wheels
No disc brakes
---
Fun Commutes with Electric Scooters
Electric scooters provide us a great alternative for transportation around the city. They're very convenient to use and they make commuting much more fun. To top it all off, they're very eco-friendly and lessen carbon emissions in the city.
If you're looking for better modes of transport to and from work or school, do consider getting yourself a scooter electric model.