Project managers need to be on time and keep everything super organized to ensure the project goes off without a hitch. To do that, you need the best to-do list apps to keep you on task and on target.
Business professionals and project managers use lists to keep themselves and their teams on track. Breaking a project down into tasks helps make it more manageable. Using the best to-do list app can help make your job much easier. However, there are dozens of these to-do list apps on the market. How do you choose between them?
Thankfully, we have compiled a list of our ten favorite to-do list apps to make it easy for you to pick the one that suits your needs.
Find the Best To-Do List App for You
Finding the best app for a to-do list can be confusing with so many options available. To make that task easier, we have sifted through all the to-do list apps and picked our top ten. From here, you should be able to find one or more that helps you to stay focused and keep track of all your daily tasks.
1. Todoist - Best All-Around To-Do App
A standout to-do list app on everyone's review list is Todoist. The app works on almost every platform, and it performs well. Business professionals will love the simple yet elegant interface and easy-to-use task entry. It's perfect for project management because you can organize and prioritize tasks easily into projects and sub-projects. Each task can even have subtasks. The color coding works really well to keep you organized, especially if you are a visual person. One of the best things about Todoist is the new AI feature called Smart Schedule that helps you schedule your projects and keep your entire day organized.
✅ PROS:
Great interface.
Perfect balance of power and simplicity.
Excellent scheduling features.
Project management templates.
Third-party integrations.
⛔️ CONS:
Missing time-tracking.
Lacks some advanced project management features for business.
2. Microsoft To-Do - Best to Do-List App for Mac
Microsoft purchased the best to-do list app Wunderlist back in 2015. Although Microsoft has put its stamp on To-Do, they have left the core features intact making it one of the best project management to-do lists on the market. One of the best features is that it fully integrates with Office 365 and is cloud-based, so it syncs all the time automatically. In addition, you can import tasks or enter them manually. It's also completely FREE, another bonus for busy businesspeople who want the best but don't want to pay a monthly fee. The MyDay list helps narrow down just the immediate tasks, and the Planner feature shows you everything you have scheduled in the future.
✅ PROS:
Works on all devices and platforms.
Works great on Mac.
Very simple and easy to use but powerful.
Integrates with Office 365
Comes with a bunch of fantastic backgrounds and themes.
FREE to use.
⛔️ CONS:
Lacks some powerful features.
Cannot set up recurring tasks.
Lacking collaboration tools for project management teams.
3. Any.do - Simplest To-Do List App
Any.do is many people's favorite time management app. It has an incredibly simple interface that makes managing your projects effortless. If you like dictating rather than typing, this is the to-do app for you. You can share task lists with other team members easily. It also handles recurring tasks effortlessly. The app is one of the best-looking and includes dozens of colorful themes to keep things interesting. You may or may not like the forced scheduling features as it helps you remember all your tasks with reminders.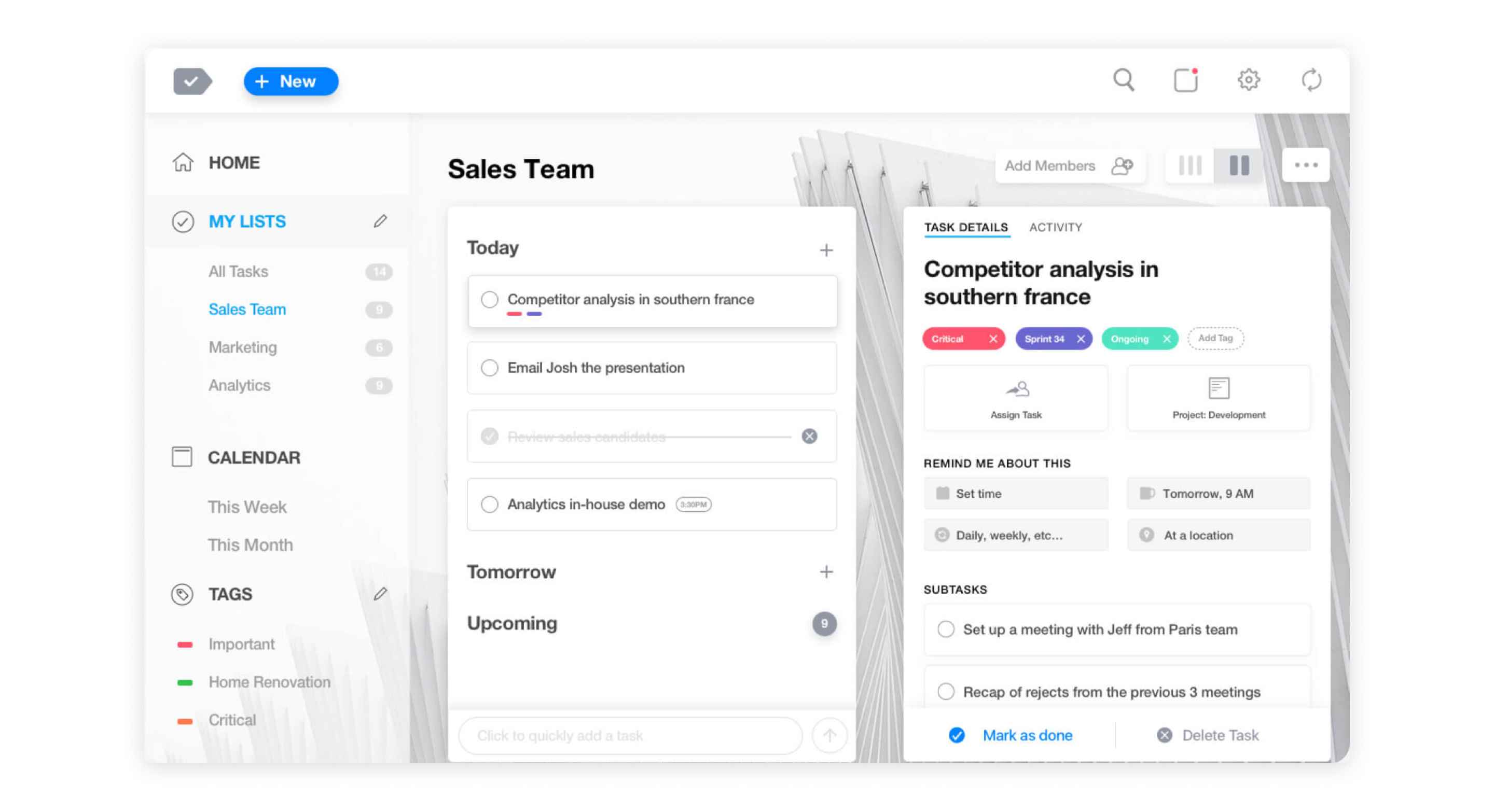 Any.do comes with a free and paid version. The app is available for Android and iOS devices. It has a Chrome extension as well as a web-based app. For $2.99 per month, you can have access to the premium version of Any.do, which comes with color-coding and location-based reminders.
✅ PROS:
Supports recurring tasks.
Color-coding organization features.
Notes and unlimited attachments.
Dozens of colorful themes.
Google Assistant and Siri dictation supported.
Built-in calendar.
⛔️ CONS:
Basic plan is limited; you must purchase the Premium plan for all the cool features.
No advanced reporting features.
Desktop version not quite as polished as the mobile versions.
---
5. Things 3 - Best for Project Management
Things 3 is elegantly simple yet also deceivingly powerful. It works great for large, complex projects. Project managers love Things 3 because you can organize all your projects in many useful ways. Take all your project components and break them down into bite-size pieces, and they fit easily into Things 3 structure. This is one of the best project management software tools for Mac because you can even set deadlines and see where your project stands at any given moment. Unfortunately, for now, Things only works on the iOS and Mac platforms, so although it may be the best to-do list app for iPhone, it won't win any awards for supporting all platforms.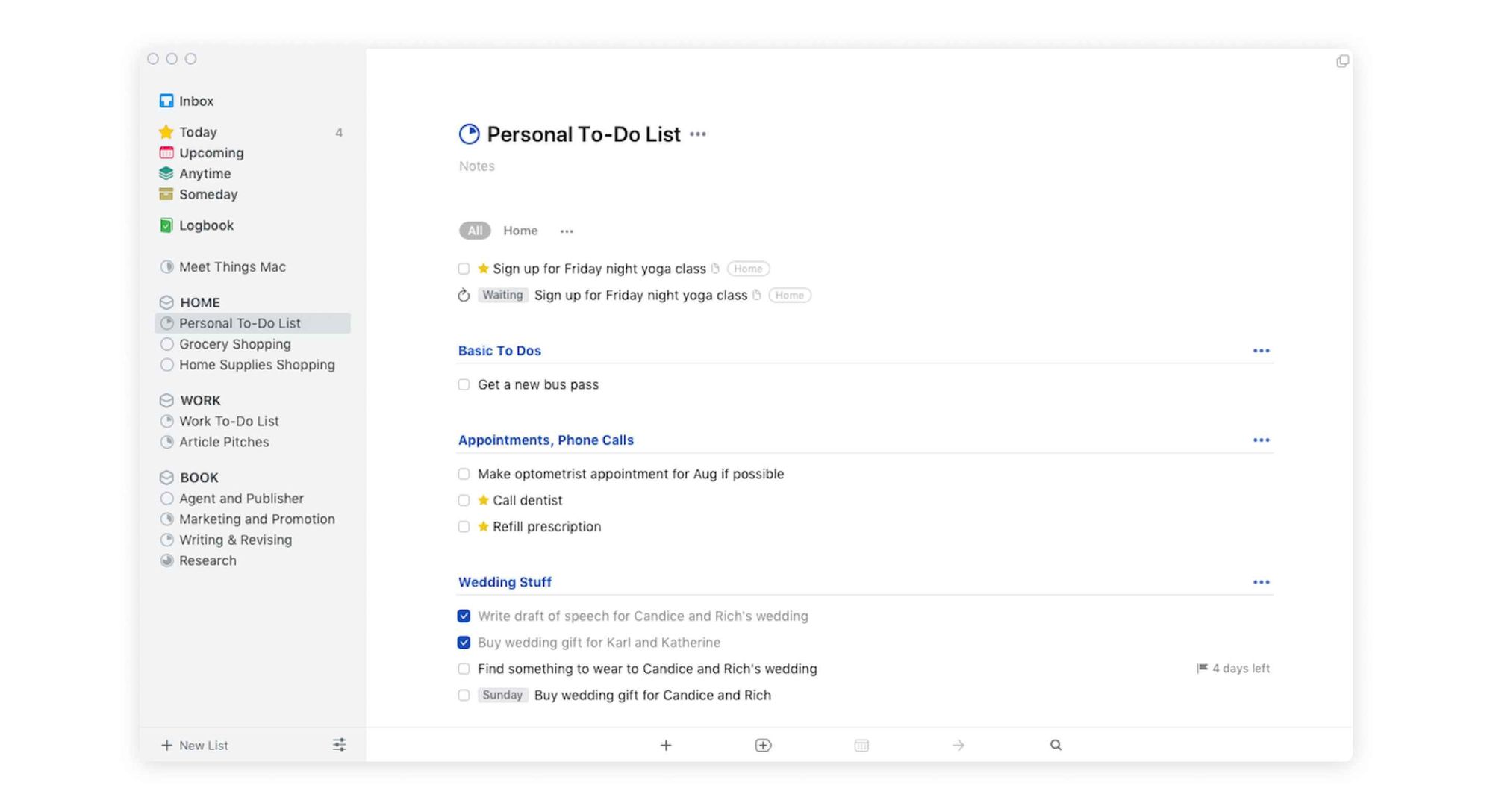 ✅ PROS:
Includes advanced task management
Simple, user-friendly interface
⛔️ CONS:
No free version.
Only available for iOS and Mac devices
Lacks team collaboration features
---
6. Google Tasks - Best To-Do List App for Android
Most professional project managers use Google docs and related tools for business. Google Tasks fully integrates with the entire Google platform of resources which is handy. One of the top features of Google Tasks is cloud syncing, so you never lose a task or scheduled reminder. You can access your lists from anywhere, even from inside Gmail. The drawbacks of using Google Tasks are that it is one of the simplest task managers and doesn't include any fancy features. You can add tasks, schedule reminders, and notes or subtasks, but that's about it.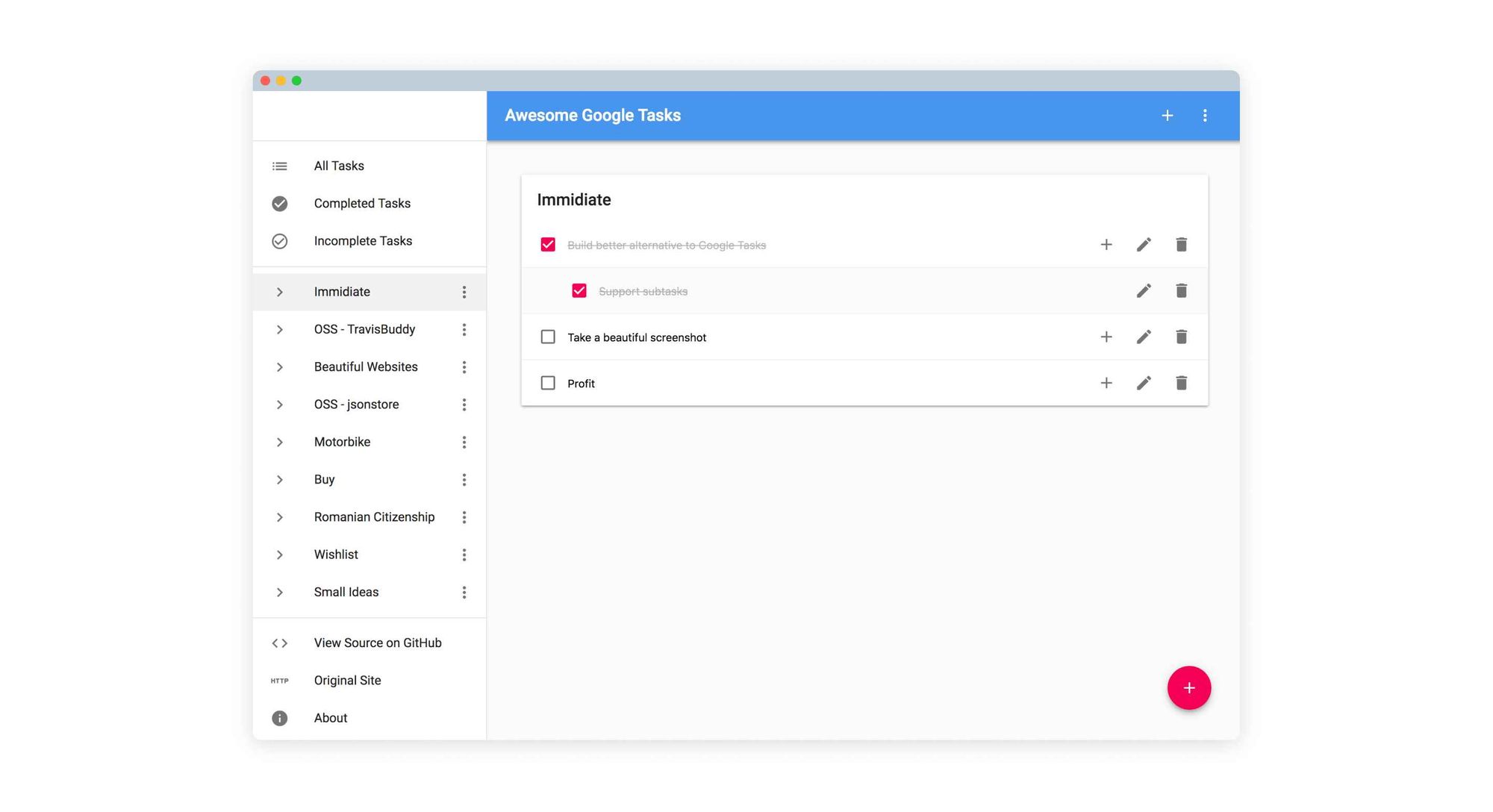 ✅ PROS:
Syncs across all your devices.
Available for free.
Simple, user-friendly interface.
⛔️ CONS:
Lacking advanced task management features.
No team collaboration features.
Lacks time-tracking functionality.
---
7. Asana - Best To-Do App for Teams
The best to-do app for teams is Asana. However, some may call Asana project management software rather than just a task list. It also comes with a busy interface that may take some time to get used to. Asana is available online and includes mobile apps for Mac and Windows. Although it's a great project management app for teams, it may be a bit much for single users. It can also get pricey with large teams.
✅ PROS:
Very flexible, robust project management system.
Overwhelming, confusing interface.
Modern design with calendar and Kanban views.
Lots of collaboration features included.
Includes a dark mode.
Video and text messaging.
⛔️ CONS:
Overwhelming, confusing interface.
Pricey for large teams.
8. TickTick - Great GTD App
TickTick is another GTD to-do app that is packed with great features. However, the free version is very sparse, and you'll have to pay for all the best features. Some of the best features are embedded timers to track your project work and calendars. It also supports natural language processing for adding tasks. The app offers you multiple ways to organize your projects. Great reporting features like the habit-tracking tool illustrate your productivity over a given period.
✅ PROS:
Collaboration features.
Lots of advanced functionality.
Supports many platforms.
Cross-platform support.
⛔️ CONS:
Both paid and free accounts are restricted.
Differences in Mac vs. Windows versions.
No free trial.
Buggy.
9. ClickUp - Best for Collaborative Teams and Big Projects
ClickUp has won dozens of awards as a top collaboration platform for project management teams. They have a web version and mobile apps for both Android and iOS. If you are looking for a powerful tool for large, corporate projects with dozens of team members, tasks, subtasks, and complex schedules, ClickUp is your solution. It is by far the best project management software around.
✅ PROS:
Cloud-based collaboration tool.
Powerful project management features.
Multiple views.
Flexible.
Simple, easy-to-use interface.
⛔️ CONS:
Pricey.
Customers complain about mobile apps.
10. Toodledo - Best for Tracking Habits and Tracking Time
Project managers will love Toodledo because it was built for task management. If you like to break your projects into smaller pieces and attack them from all angles, Toodledo will help you do that. Another nice feature is you can prioritize your tasks with multiple levels and subtasks. The system automatically creates an outline of your project. This to-do app is powerful and has time tracking built-in, but the best features are only in the paid version.
✅ PROS:
Habit tracking.
Powerful task management features.
Time tracker.
Works on all platforms.
⛔️ CONS:
Basic plan lacks advanced features.
Collaboration included only in paid plans.
---
How to Choose the Best To Do List App
When choosing the best to-do list app for you, think about how you work and schedule your projects. How do you get things done? Do you need reminders, a calendar view, or something else?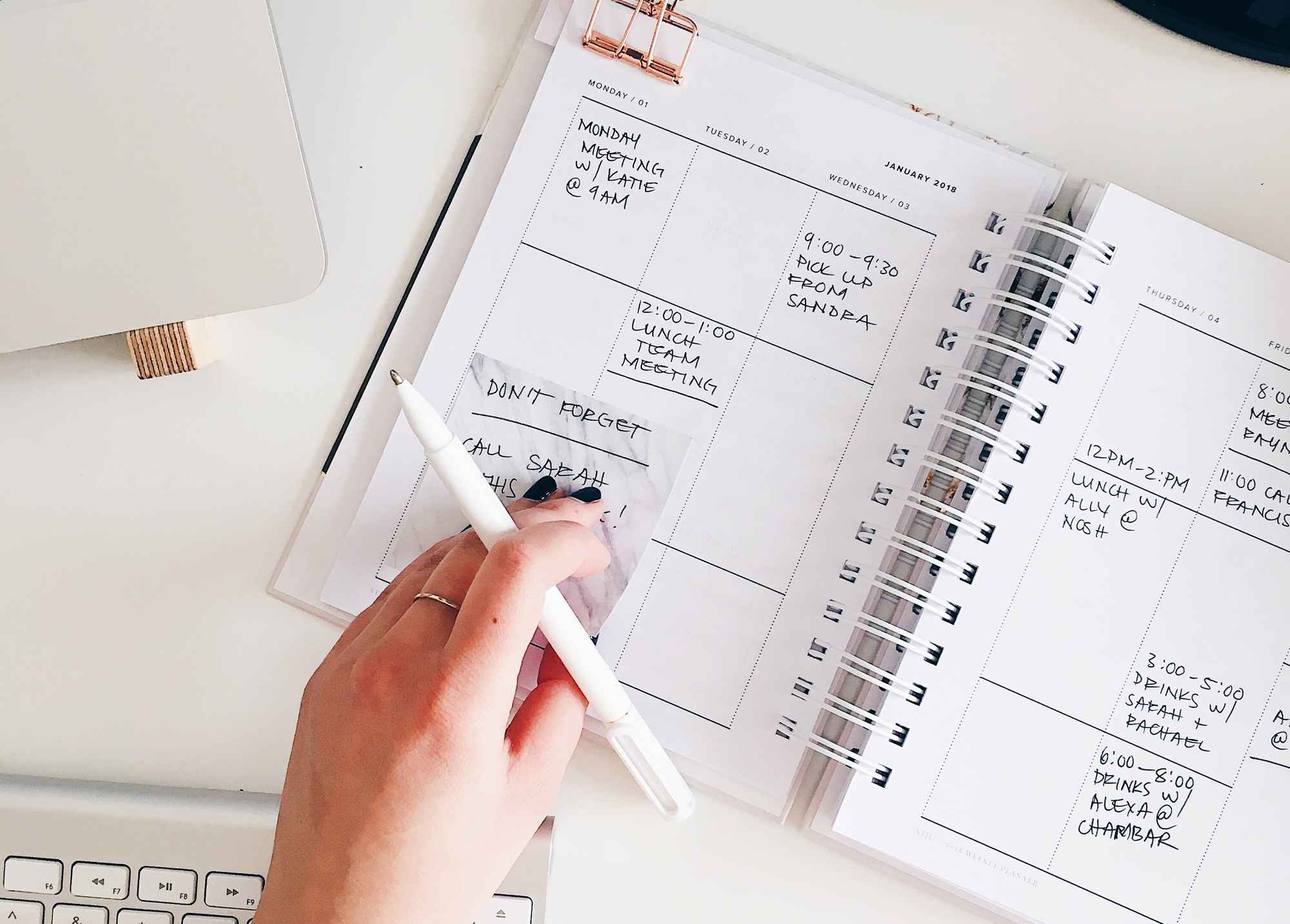 Some things to consider when looking for the best to-do list app are:
Easy-to-use interface.
Team collaboration tools.
Options for organization. Some people like to scale things down into incremental pieces. Others prefer a wide-angle view.
Reminders and scheduling.
Other features like being the best note-taking app.
Platforms and syncing.
Simplicity versus powerful features.
Tasks, subtasks, and notes.
To-Do List App FAQs
Which app is the best to-do list app?
Everyone works differently, so the best to-do list app for you will be a personal preference. Try a few apps out to see what works for you.
Which is better Todoist or TickTick?
ToDoist is very hard to beat. It ticks all the boxes for project management and scheduling. However, TickTick is gaining traction.
Related Articles: