Feeling over-hurdled with tasks and tired of not having time for anything? Need to go the grocery, cook a Mediterranean dinner on Saturday, answer emails, generate a quote, negotiations at 3 pm - prepare a presentation, buy tickets... Gosh!
Such a mess with tasks and time, no life, no work, no chance. It's better to declutter your head and organize your time wisely with a productivity planner tool to get all things done.
We've prepared the list of the best productivity apps in 2020 for you. Our top 12:

Read on for the detailed analysis of each app.
What is Productivity?
To move forward, let's find out first what this mystical productivity is. Imagine, you have just an hour and a lot of tasks to do. The more you've done within this hour, the higher your efficiency is, the efficiency defines your personal productivity.
There are loads of books and articles written on how to increase productivity, many strategies and methods were discovered. However, the main principle of all of them is just to help you not to waste your time and carefully manage it. Applications also known as productivity planners can really assist.
Discover The Best Productivity Apps for You in 2020
There are a lot of directions for productivity planner apps: some of them help to create and manage to-do lists, some of them help you to get things done, ones assist with your mailbox decluttering, some help with organization, others are essential to building habits and so on. Later in the article, we will look over the best productivity apps for mobile devices anyone can use.
No need to search for queries like 'best Android productivity apps' since most productivity apps integrate easily with the most popular platforms. Later in the article, we will look at some of the best productivity apps that anyone can use. Continue reading on to get some of the best productivity apps for 2020.
---
Monday.com is an awesome option in our list of the best productivity apps for 2020. Monday.com is a tool for teams to use to collaborate, track their progress, and view informational dashboards. The views include charts, graphs, and even a Kanban view to easily check-in to see where things stand. The product is designed using "boards" where each project is tracked, and tasks can be assigned to each member with a status designation to code where it currently stands in the flowchart.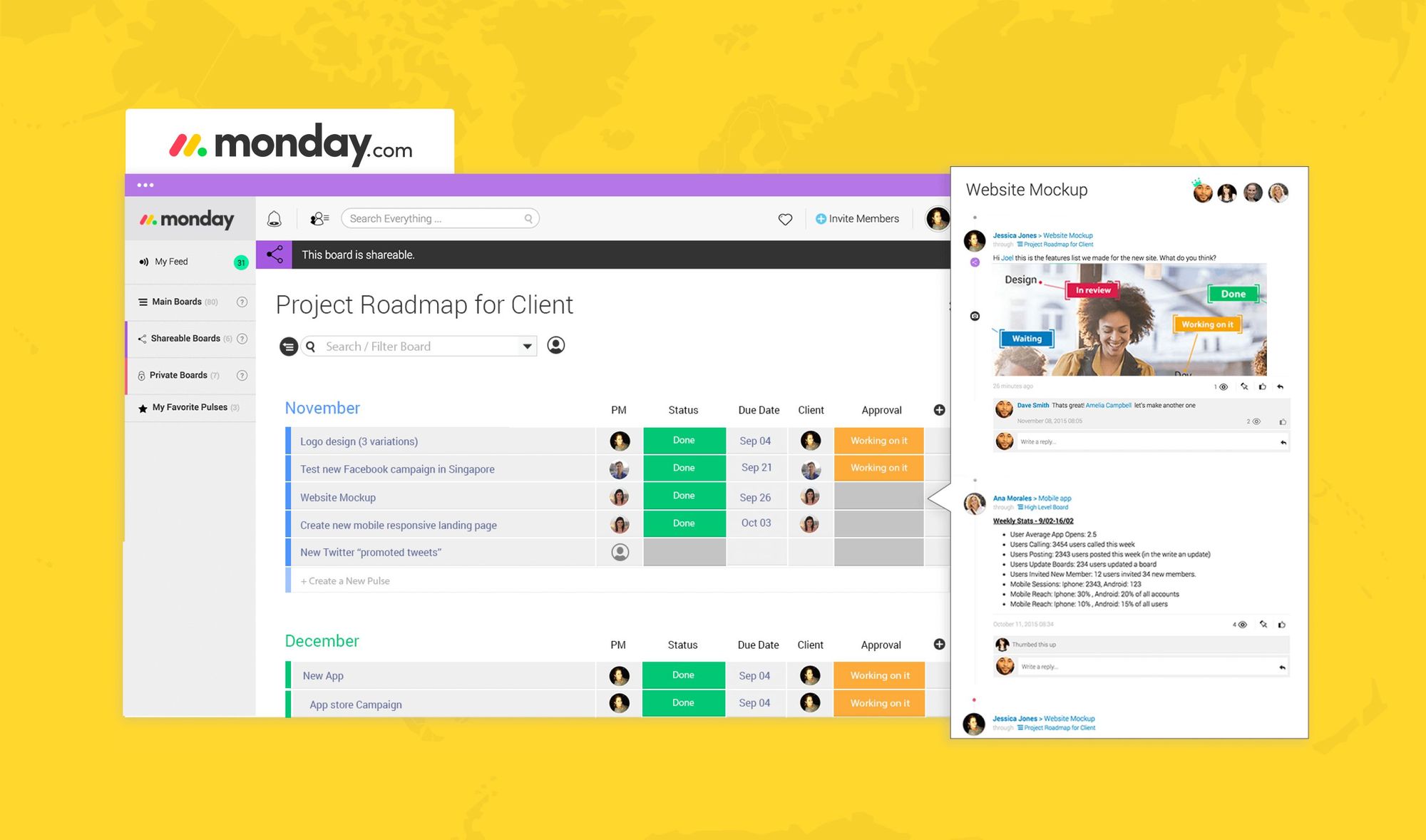 The interface is intuitive and attractive, making it a pleasure to use. It includes helpful integrations to link Zapier and Google Calendar, but setting up a project can be time-consuming and confusing with the different views.There are also a few missing pieces, such as the ability to set up recurring tasks and link dependencies in the timeline (this is a must-have for productivity apps). Also missing is any type of markup tools and a group discussion area (not linked to any specific project) within the app.
Monday.com works great for close-knit teams but is less effective for sharing with the outside world (clients and vendors). The pricing structure is cumbersome and uses group ranges (1-5, 10-50, etc.) rather than pricing per person. There is no free version to use, but it does work on the web, iOS, and Android devices.
Specs: Monday.com works on most platforms, including Web, iOS, Mac, Windows, and Android.
Price: Starts from $39/month for 5 users
✅ PROS:
Useful project visualization tools
Attractive interface
Multiple people can edit the list at any time
Supports integrations with more than 50 other tools and platforms
⛔️ CONS:
Expensive if you have a large team
---
ProofHub also made our list of the best productivity software. ProofHub is an excellent project management app designed for small to medium-sized businesses. The service offers three pricing plans, each with different limits for storage and the number of projects. You can try it for free for 30 days. Unlike other companies, they charge a flat fee, rather than price per person. The more team members you have, the better value you get.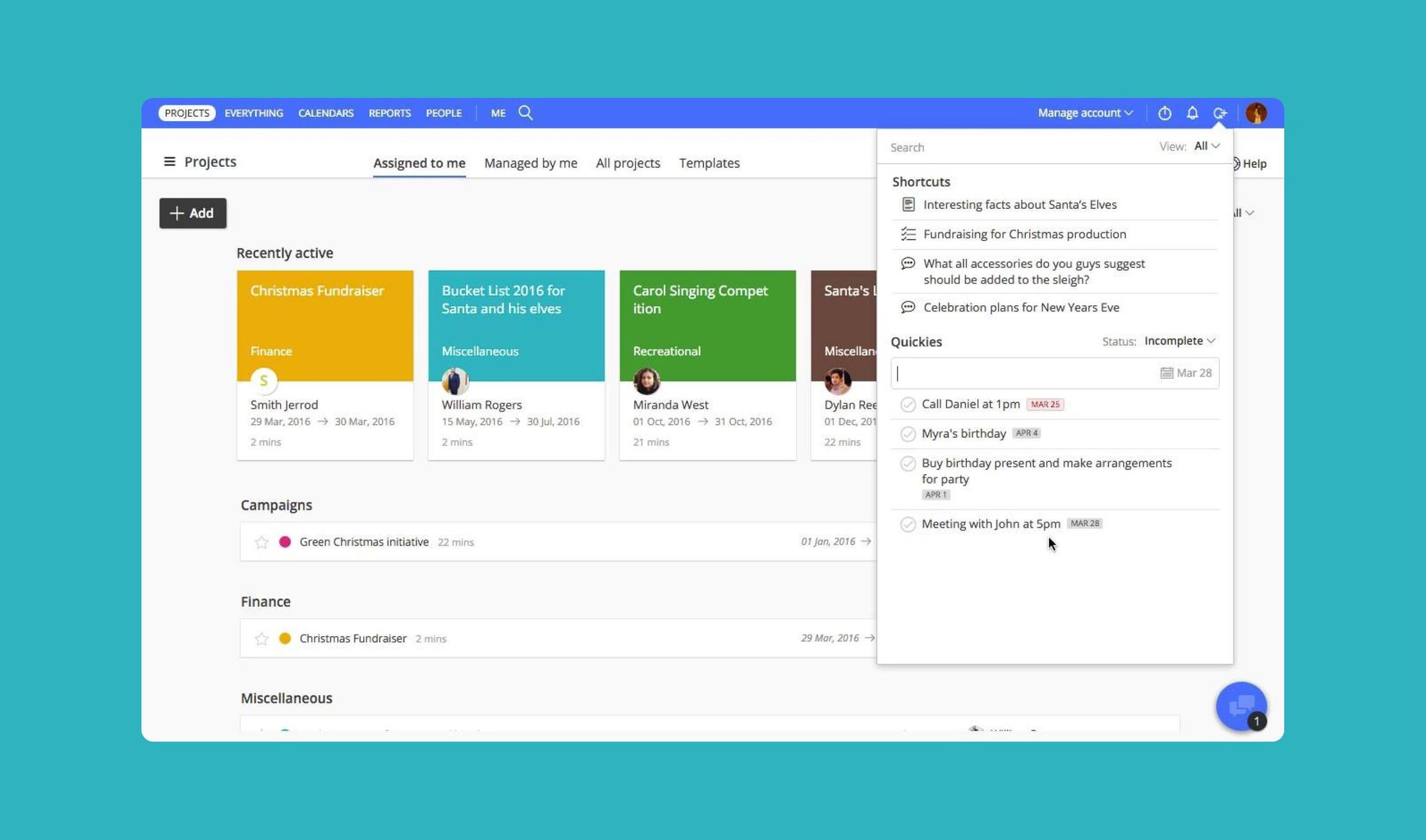 The interface is clean, attractive, and easy to use. ProofHub uses a lot of color-coding to make things easy to find. One of the nicest features was the setup walkthrough, which made adding a new project quick and simple. You can reorder tasks with a simple drag and drop. ProofHub is packed with great features like Gantt charts, time tracking, custom reports, Kanban view, task management, calendar, chats, milestones, and more. It even integrates with programs like Google Calendar, Apple iCal, Box, Dropbox, Google Drive, OneDrive, and Outlook. ProofHub works on the web, iOS, and Android platforms.
Aside from some interface glitches, responsiveness issues, and the lack of ability to add recurring tasks, we think this is a fantastic tool for small businesses to stay connected and organized.
Specs: ProofHub works on most platforms, including Web, iOS, Mac, Windows, and Android.
Price: Starts from $45 USD/month for 40 projects.
✅ PROS:
Quick and easy setup.
Clear interface.
Nice balance of features and simplicity.
⛔️ CONS:
Lacks budgeting tools.
No recurring option for tasks.
---
It's just as it is, a free "to-do" list app. Todoist allows you to set up lists, reminds you of specific tasks like meetings and appointments, helps to make sure you're using your time wisely and much more.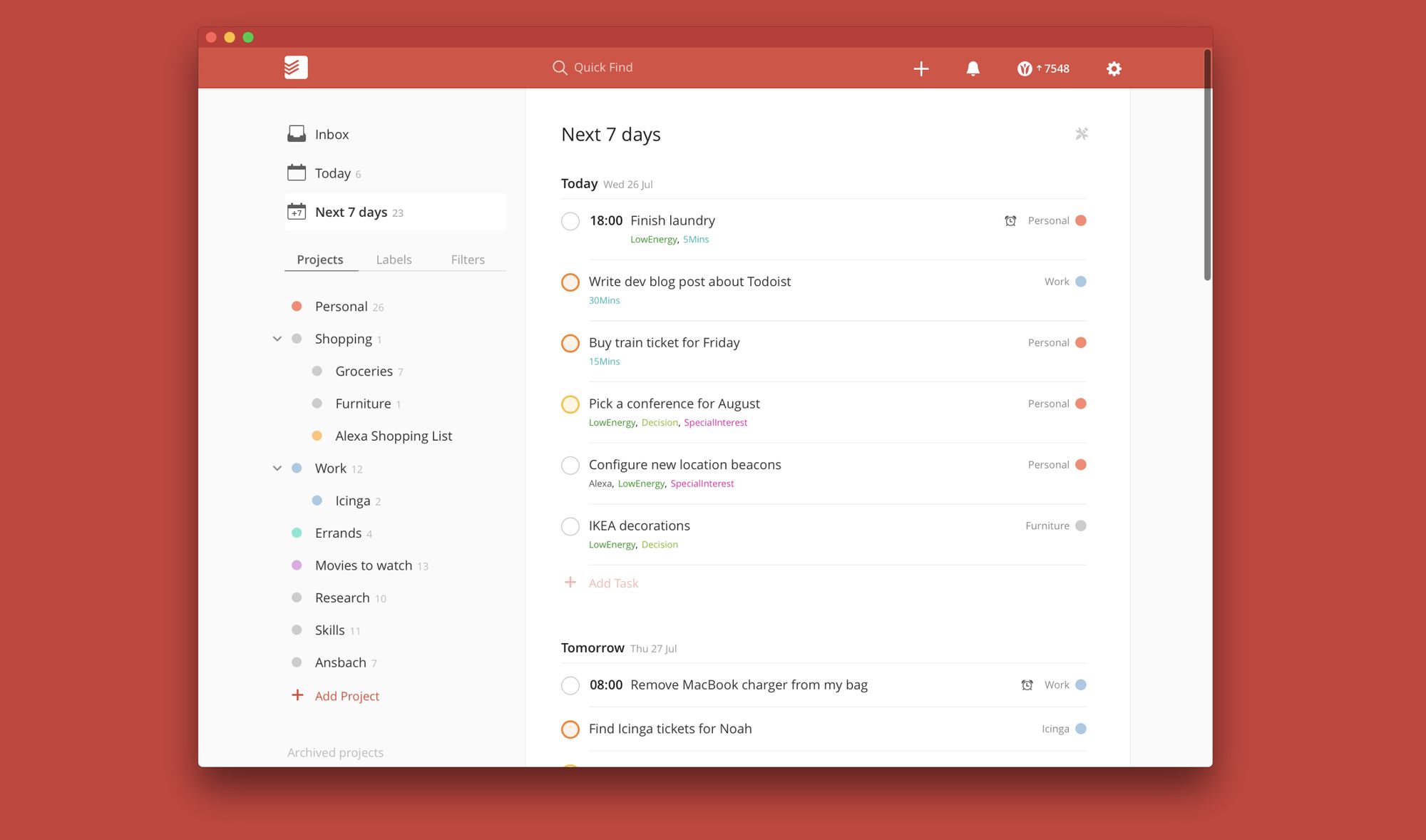 To start using the tool, just put down all the tasks you need to do, and the software will then interpret and categorize them for you. Handy charts and graphs will be a great helper to check on your progress at any time.
Specs: Todoist works on most platforms, including Web, iOS, Mac, Windows, and Android.
Price: Limited free version with premium plans for $29 per year.
✅ PROS:
Integrates well with other apps
Intuitive interface
Best for lists and item management
⛔️ CONS:
Built for personal use rather than enterprise
Limited customer support
---
A popular tool either for the common Joe or for a professional user to organize and prioritize your projects. You can set up boards, create lists, fill them with cards (and this can be anything from tasks, master class notes, presentation pictures, and those brilliant ideas that you may have) which you can drag and drop up and down the list or move to other lists.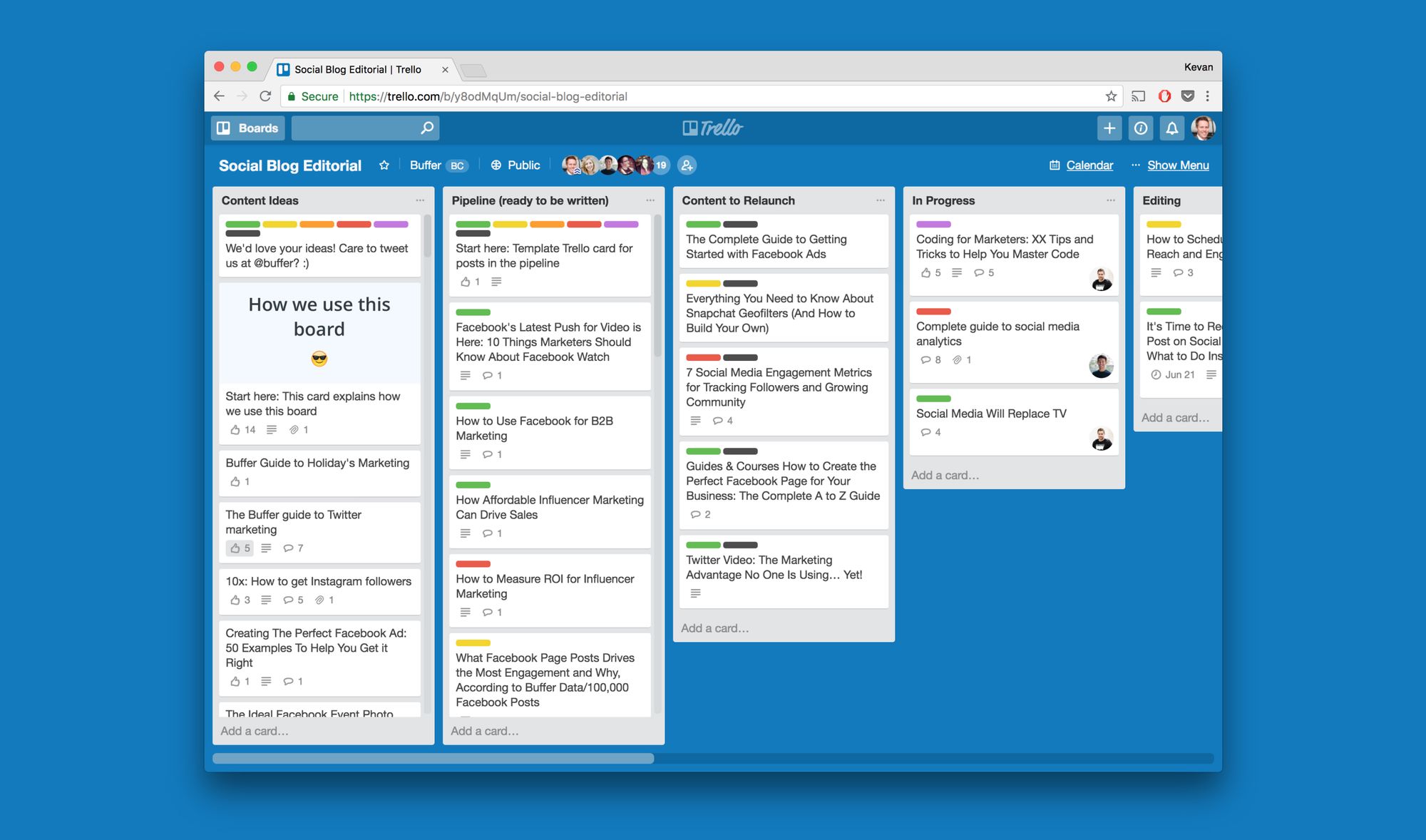 Thus, you could have To Do, In Progress, and Done boards for any project; Topics, Writing, Editing, Published boards for writing or any other specialized lists to organize anything and everything on a kanban board.
Specs: Trello works on most platforms, including iOS, Mac, Windows and Android.
Price: Free for personal use with business plans starting at $9.99 per month.
✅ PROS:
Free for personal use
Email to card feature
⛔️ CONS:
Complex interface
The card-based structure is not for everyone
---
Notion is a popular all-in-one workplace for notes, wikis, and databases. Whether you are a venture entrepreneur or a student, it's a great tool for you. You can easily create tables, colorful pages, critical lists, exams and tests on a calendar, and project boards. With over 30+ types of media supported you can easily add video, audio files, images, and files to notes alongside text for a quick note-taking and share notes with others.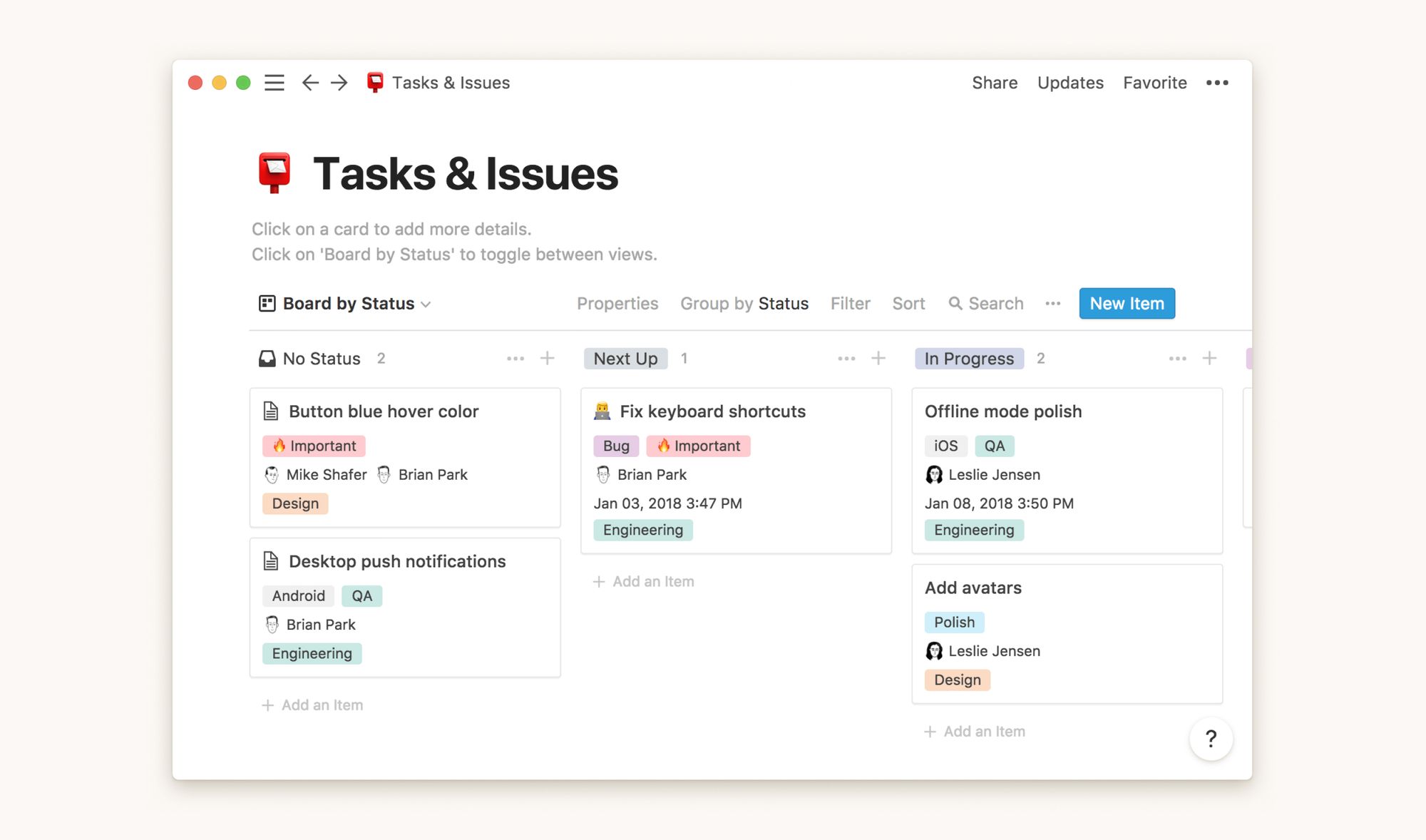 Notion works on most platforms including iOS, Android, Mac, and the web, and syncs across devices.
Specs: Notion works on most platforms including iOS, Android, Mac, and the web, and syncs across devices.
Price: Personal for $5 per month or team plans at $10 per team member per month.
✅ PROS:
Intuitive interface for information management
Features are clear and easy to use
⛔️ CONS:
Price
Limited backup options
---
Slack is an incredibly useful communications tool for optimizing teamwork and streamlining team coordination. With Slack, collaboration is made easy as different channels are created for specific users and tasks. Team members can navigate between channels, leaving their mark where it matters without leaving unnecessary notifications for others.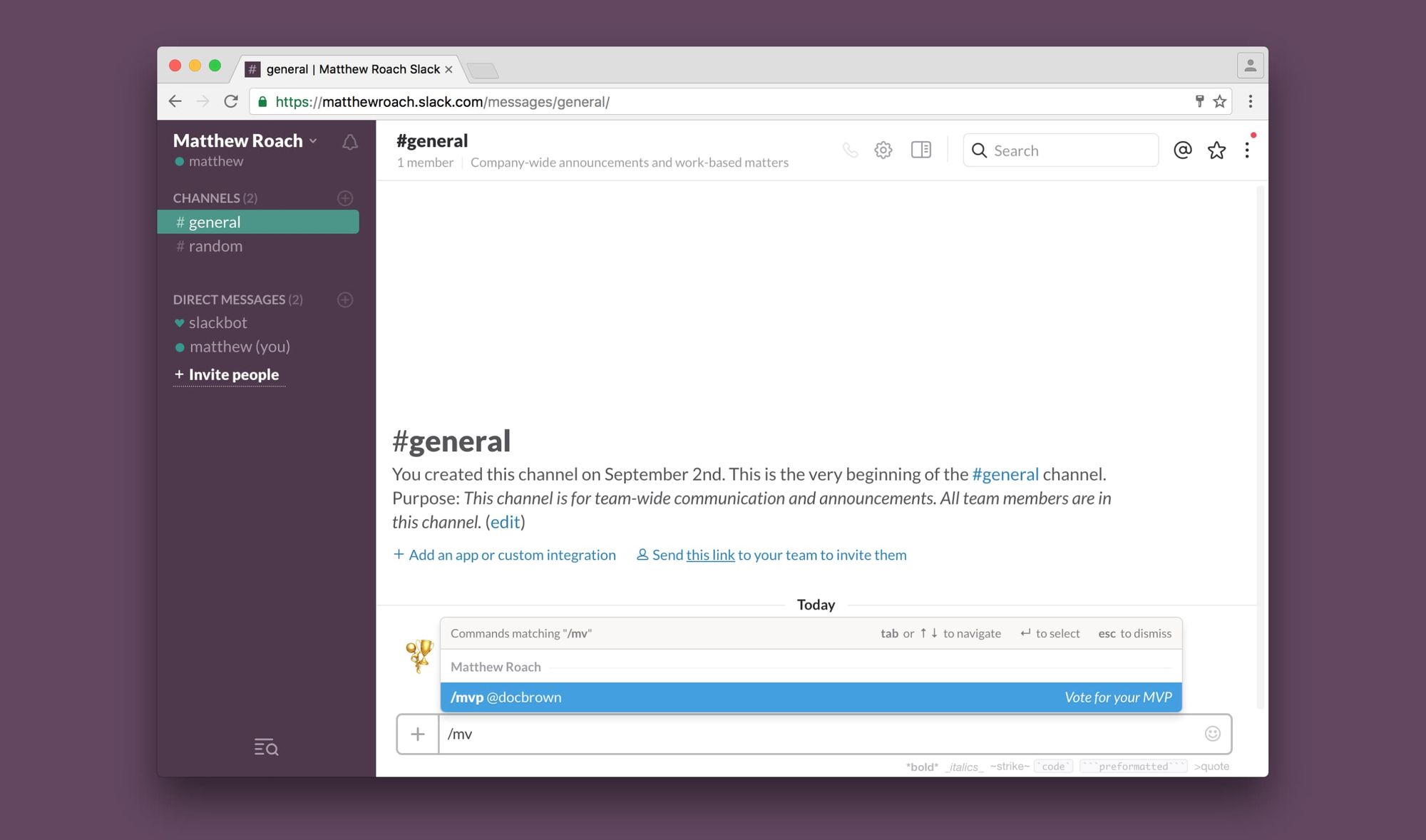 So much more than a simple email substitute, use Slack to share documents, video chat and integrate a flurry of other tools.
Specs: Slack works on most platforms including Web, iOS, Mac, Windows, and Android.
Price: Free version with basic features with standard plans starting at $6.67 per active user per month.
✅ PROS:
Great user interface
Easy to customize
Integrates with almost anything
⛔️ CONS:
Expensive for businesses or groups with large user bases
---
If you can't measure it, then can you really say that you're boosting your productivity? Fortunately, with Toggl you do just that. An intuitive time-tracker app, Toggl allows you to easily quantify time spent on tasks throughout the day, week, month and even year. Use Toggl to track your hours, but don't forget to analyze user reports to check your progress.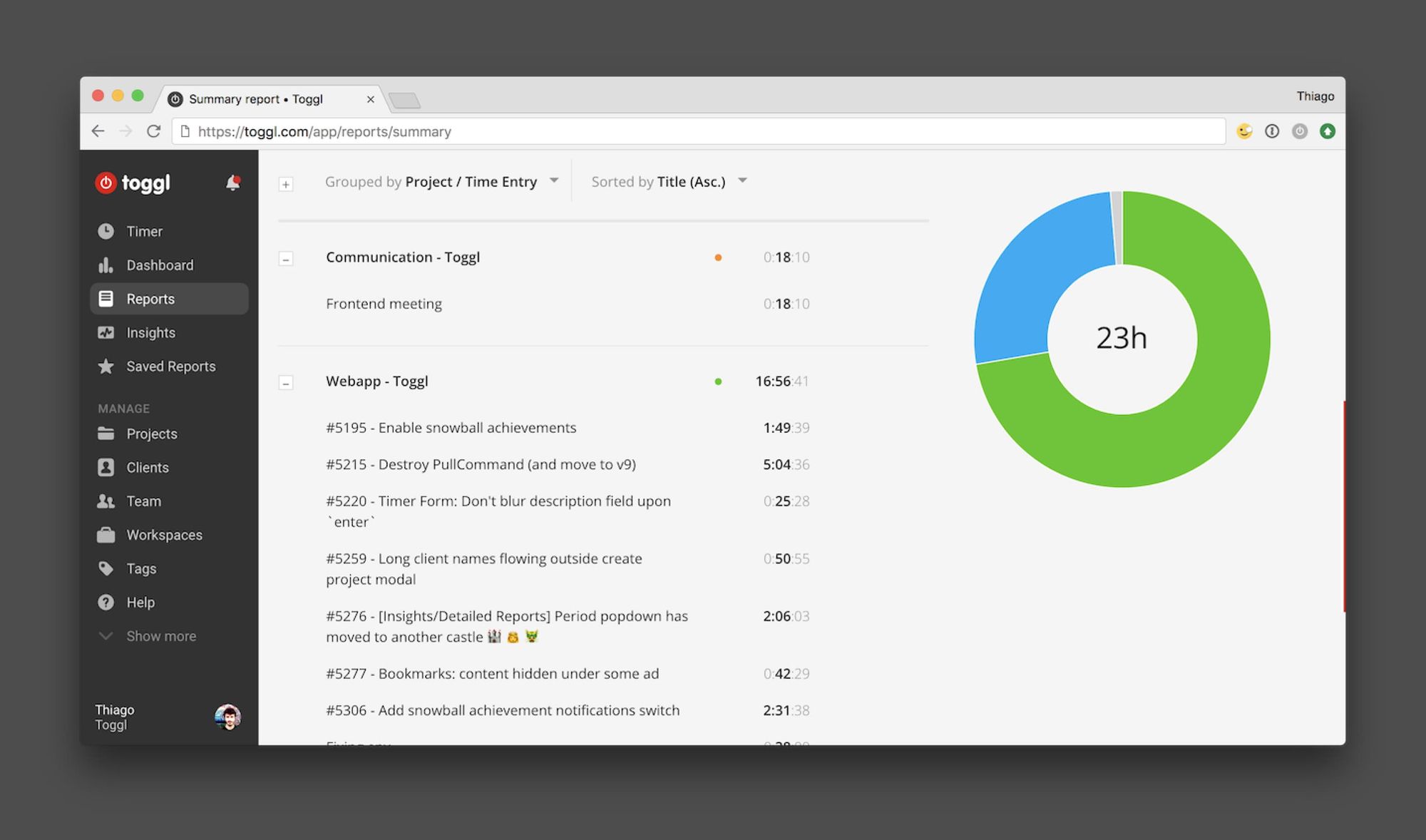 Toggl analyzes your results, showing you where you wasted your time and where you were most productive. In the mission to enhance productivity, Toggl is a great first step.
Specs: Toggle works on most platforms, including iOS, Mac, Windows, and Android.
Price: Personal plans start at $9 per month.
✅ PROS:
Intuitive interface
Great user support
Automatically generated performance reporting
⛔️ CONS:
Price
No screenshotting
Limited mobile functionality
---
Social media is the latest vector of customer engagement for businesses and other organizations, but keeping track of it all while trying to stay active on all the various social media fronts is a lot of work. Fortunately, Hootsuite can save everyone, such as activists and entrepreneurs, a ton of time. Use Hootsuite to integrate all your social media channels into one simple page where management is made easy.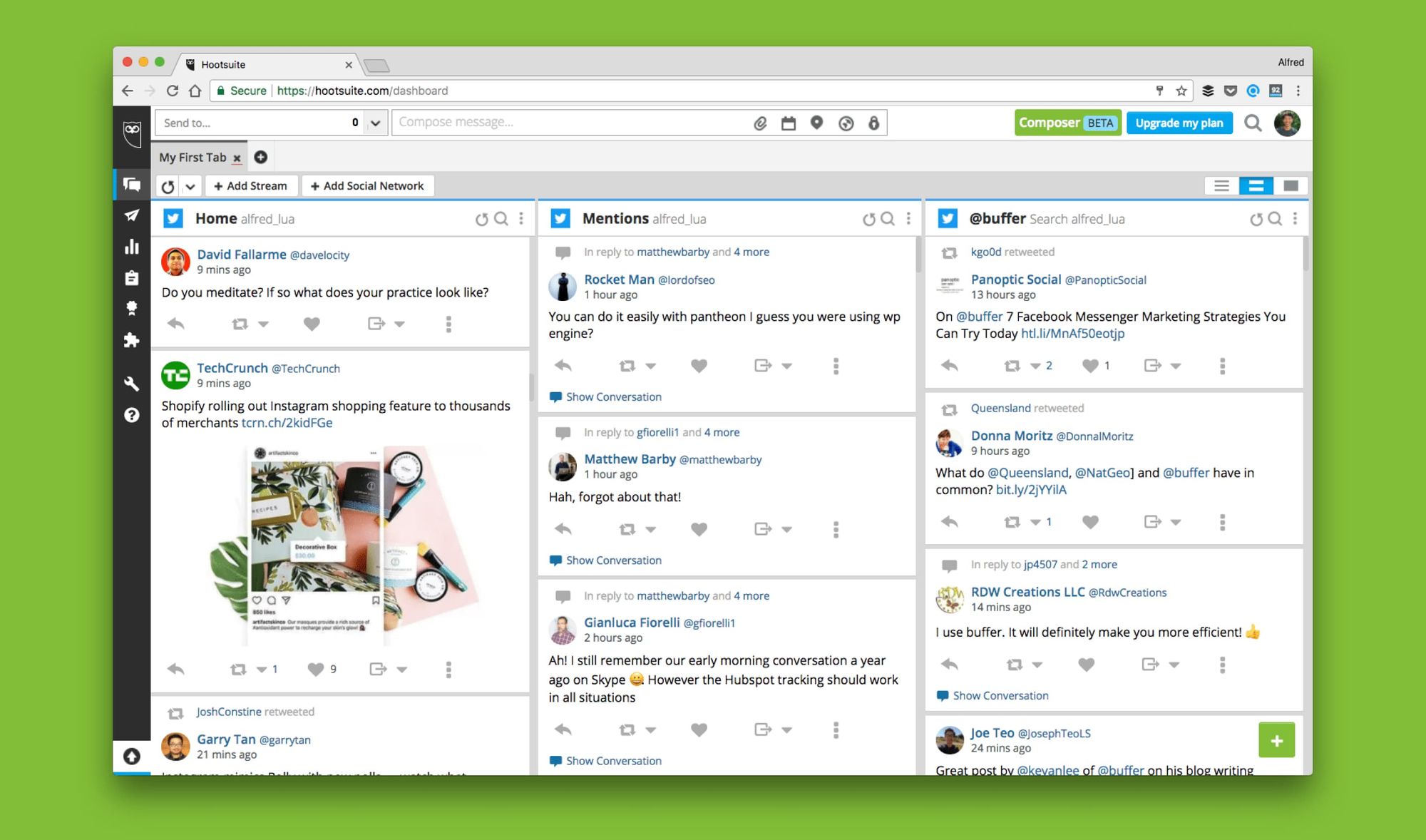 Hootsuite is a social media management app and productivity planner that allows you to post and access all your social media profiles from one user-friendly interface.
Specs: Hootsuite works on most platforms including iOS, Mac, Windows, and Android.
Price: Free for personal use with three integrate social media profiles. Pro plans start at $29 per month.
✅ PROS:
Integrates social media all in one place
Intuitive interface
Robust features
⛔️ CONS:
Pro plans limited to only one user
Expensive
No analytics
---
It's been compared to Skype and even Slack, but Discord is quickly making a name for itself in the gaming community as one the best productivity boosters and organizers around. While video games and productivity usually aren't found in the same sentence, serious gaming communities use Discord to organize communication and streamline community interaction.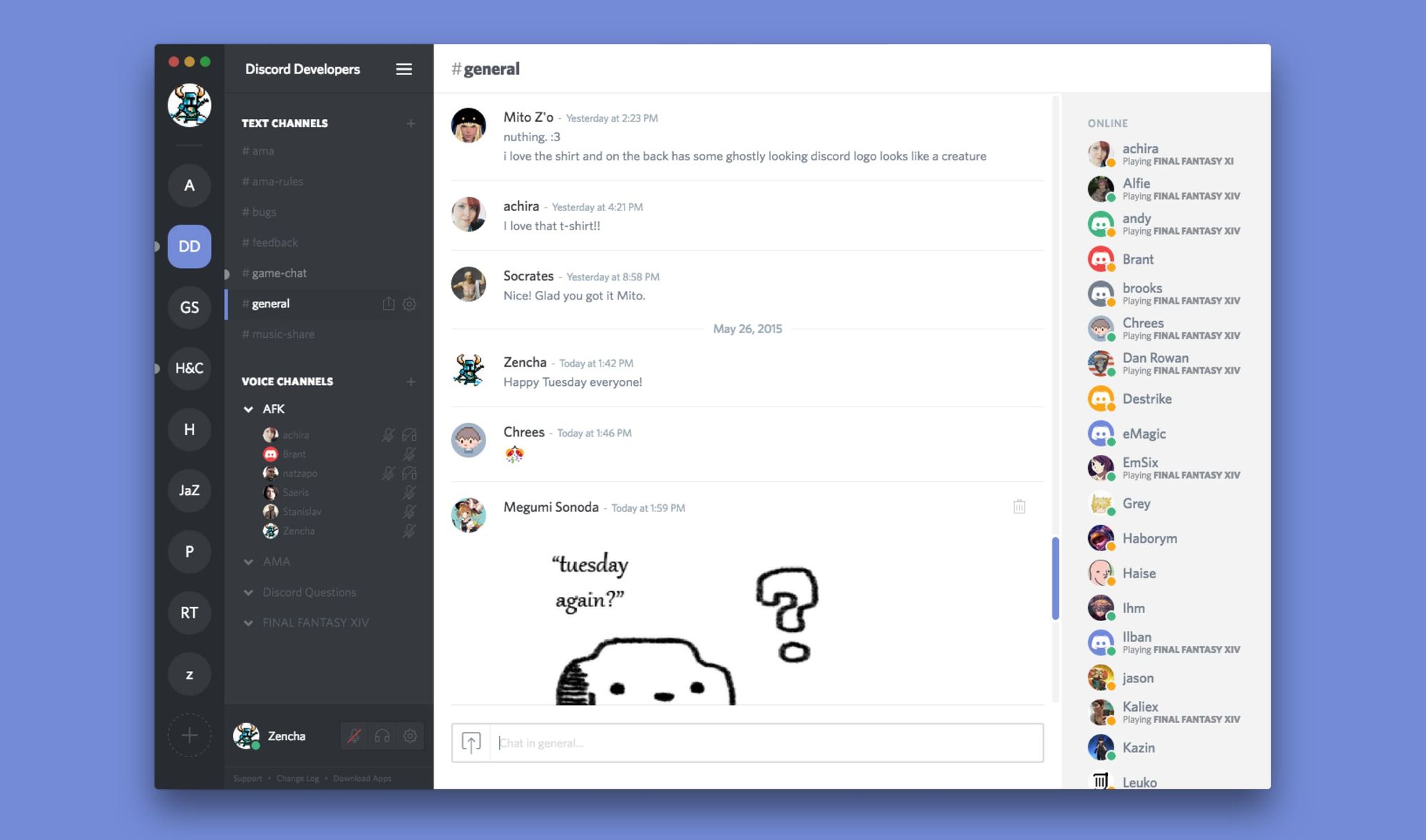 Use Discord to set up user-specific channels and appoint moderators while discussing the latest news with text, image, voice and video communication. Best of all, create invite-only Discord channels to keep the rabble at bay for an enhanced online multiplayer experience.
Specs: Discord works on most platforms including Web, iOS, Mac, Windows, and Android.
Price: Free
✅ PROS:
Free
Intuitive and user-friendly
Great communication tool
⛔️ CONS:
Built for gamers
Not suitable for business
---
A single-button recording app that's easy to use on the go and syncs easily between your various Apple devices, Just Press Record is great for taking audio notes or conducting interviews. Use Just Press Record with all your Apple devices like your iPad, iPhone, and Apple Watch.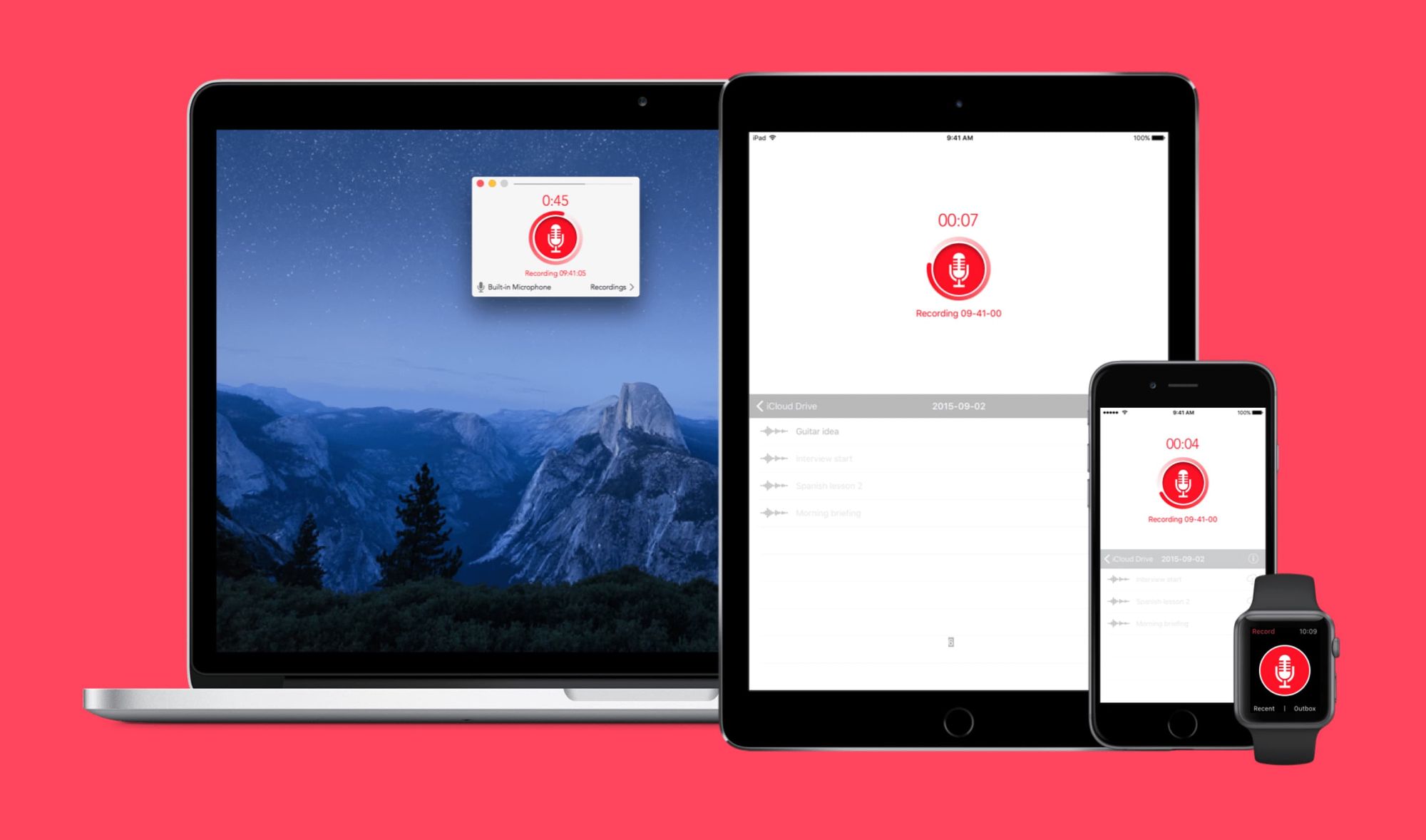 Files can be saved, named, and accessed from all your synced devices. Even better, Just Press Record offers built-in transcription software that can help you transcribe your audio into text. This app is great for students, journalists, and anyone who likes to take notes and other recordings.
Specs: Just Press Record works on iOS and watchOS. A separate version is available for macOS.
Price: $4.99
✅ PROS:
Great simple interface
Syncs between all Apple devices
Transcription capable
⛔️ CONS:
---
No productivity app list would be complete without Google Drive. One of the most versatile and universal tools, Google Drive is chock full of its own apps, like Docs, Sheets, Gmail, Calendar, and much more. One of the best perks of using Google Drive is that files can be stored on the cloud for free, meaning that you can log into your Google Account and access your work anywhere, anytime.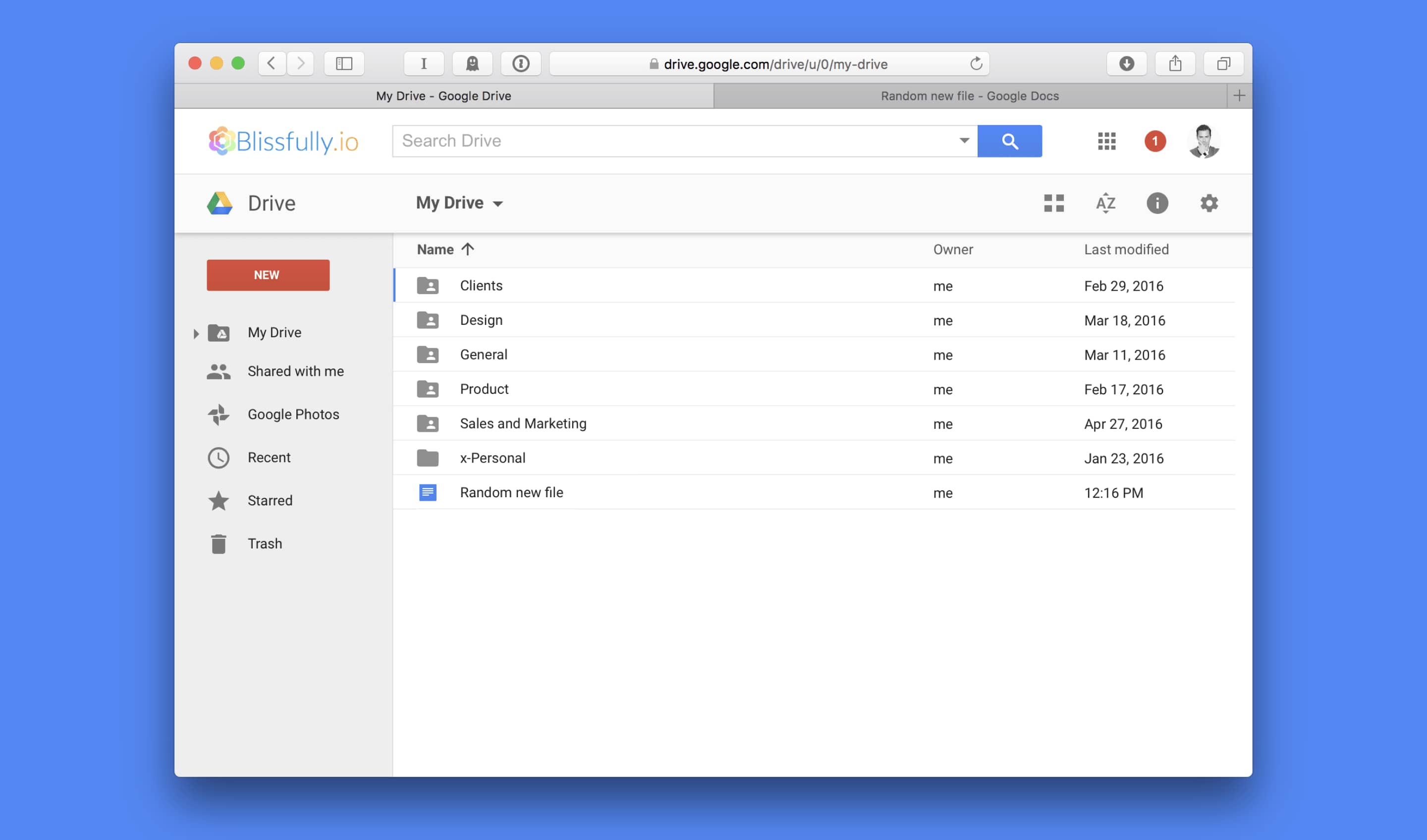 Unlike other word processors, Google Docs saves your work automatically at regular intervals. Ensure the survivability of your important documents with Google Drive, even when your computer crashes.
Specs: Google Drive works on most platforms including Web, iOS, Mac, Windows, and Android.
Price: Free
✅ PROS:
Accessible anywhere, anytime through one single account
Cloud storage
Many useful apps
⛔️ CONS:
If privacy is a concern, Google products may not be for you
---
Evernote is a premier note-taking platform. Used by university students and professionals alike, Evernote allows you to easily write, format, save and share your notes with others. Create cloud notebooks that can be synced across devices or shared easily between friends and colleagues. Better yet, use Evernote to spice up the notetaking experience with added content such as pictures, audio, and short videos.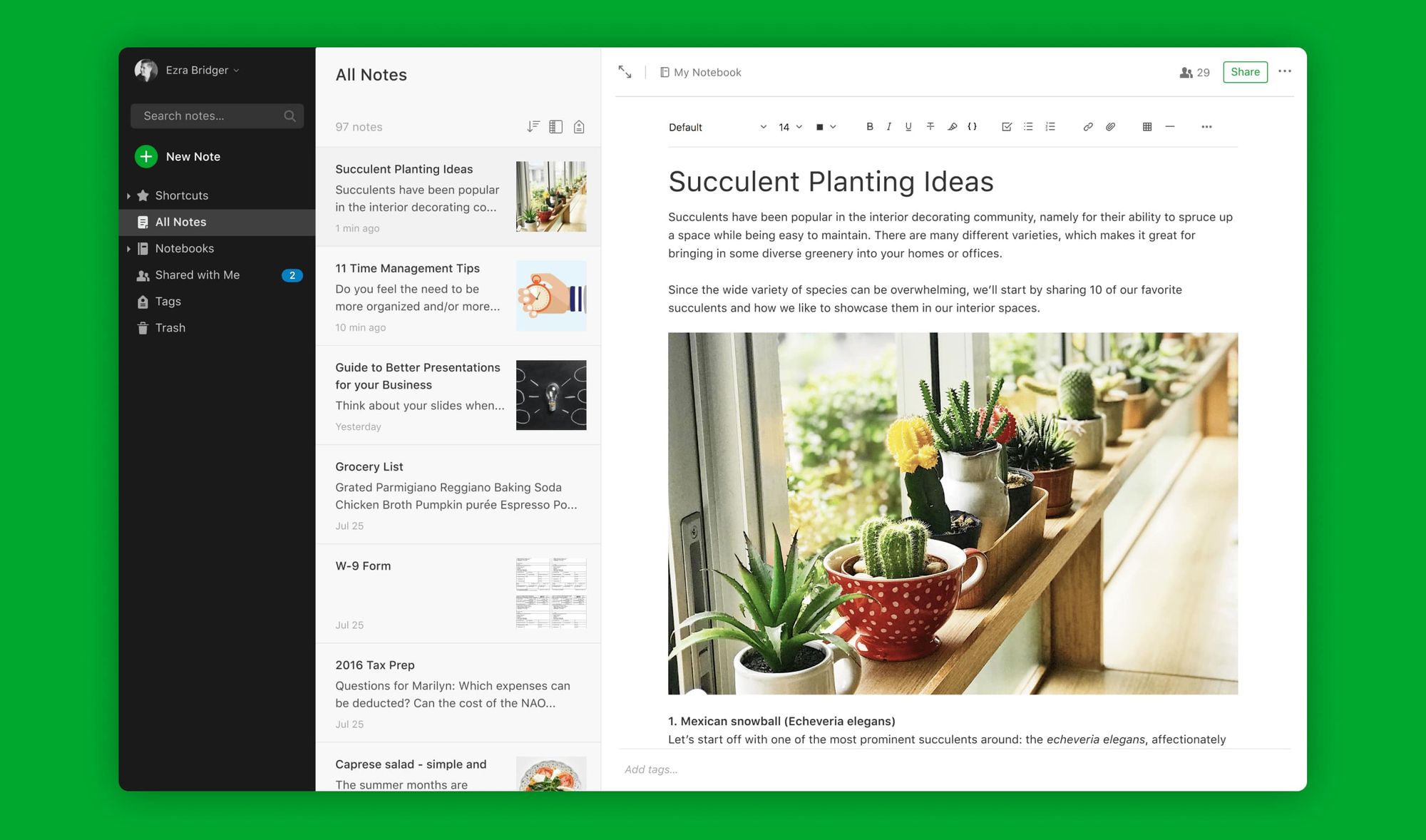 The best part about Evernote is that it is totally free. With up to 60Mb of free cloud storage, users have tons of space to store their latest creations.
Specs: Evernote works on most platforms including Web, iOS, Mac, Windows, and Android.
Price: Free
✅ PROS:
Accessible anywhere, anytime through one single account
Syncs across devices
Free cloud storage
⛔️ CONS:
---
If you want to work on your productivity (who doesn't?) and manage to do many more things in your life and achieve goals, we encourage you to check out all the productivity software solutions mentioned above to choose those that fit your needs and requirements. Now that you have these options why not go for a test drive and see what's the best for you?
Related Articles: