Need a little help breaking bad spending habits? A budgeting app is what you need to slash your debt, rein in your spending, and regain full control of your personal finances.
Finance apps have a myriad of features that will help you spend, budget, save, and invest your money. Of course, not all budget apps are made equal. It's imperative that you find the best one that suits your current financial situation and your goals.
We've done all the heavy lifting for you by making a list of the best budgeting apps available on the market today.
Mint is arguably the best budget app in 2020. Developed by the people who brought you QuickBooks and TurboTax, Mint is a free all-in-one solution for your financial needs. The app can work with multiple finance platforms including your bank accounts, credit card accounts, and even your retirement savings accounts. Aside from monitoring your incoming and outgoing money, it lets you know when bills are due, how much you owe, and how much you can afford to pay.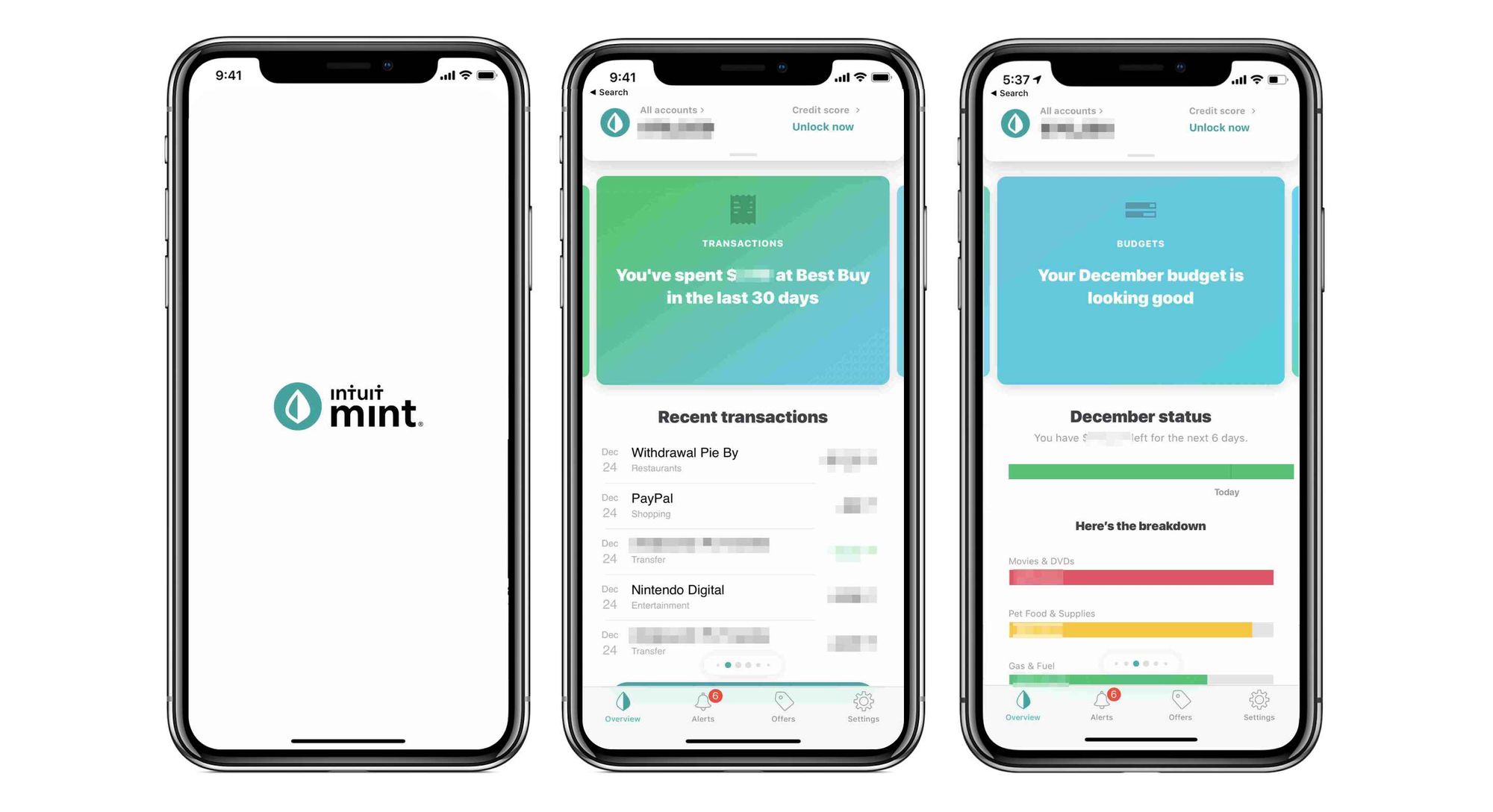 The app categorizes transactions from your linked debit and credit cards. Mint tracks your expenses by category, giving you a well-rounded picture of where your money ends up every month.
✅ PROS:
Notifies you when you're overspending
Notifies you about the bills you have to pay
Reports your credit score
⛔️ CONS:
Has a lot of ads
---
PocketGuard is also one of the best financial apps today. It links to nearly all of your financial accounts, investments, and loans. Then, it monitors all your expenses for you, including that $5 extra espresso shot you indulged in last Monday. The app shows you how much you're earning and how much you're spending on recurring bills and everyday expenses. Not only that, it categorizes your expenses so you can spend your money with confidence and seize an opportunity to save. With PocketGuard, you can score awesome deals and lower your bills for AT&T, Comcast, and more.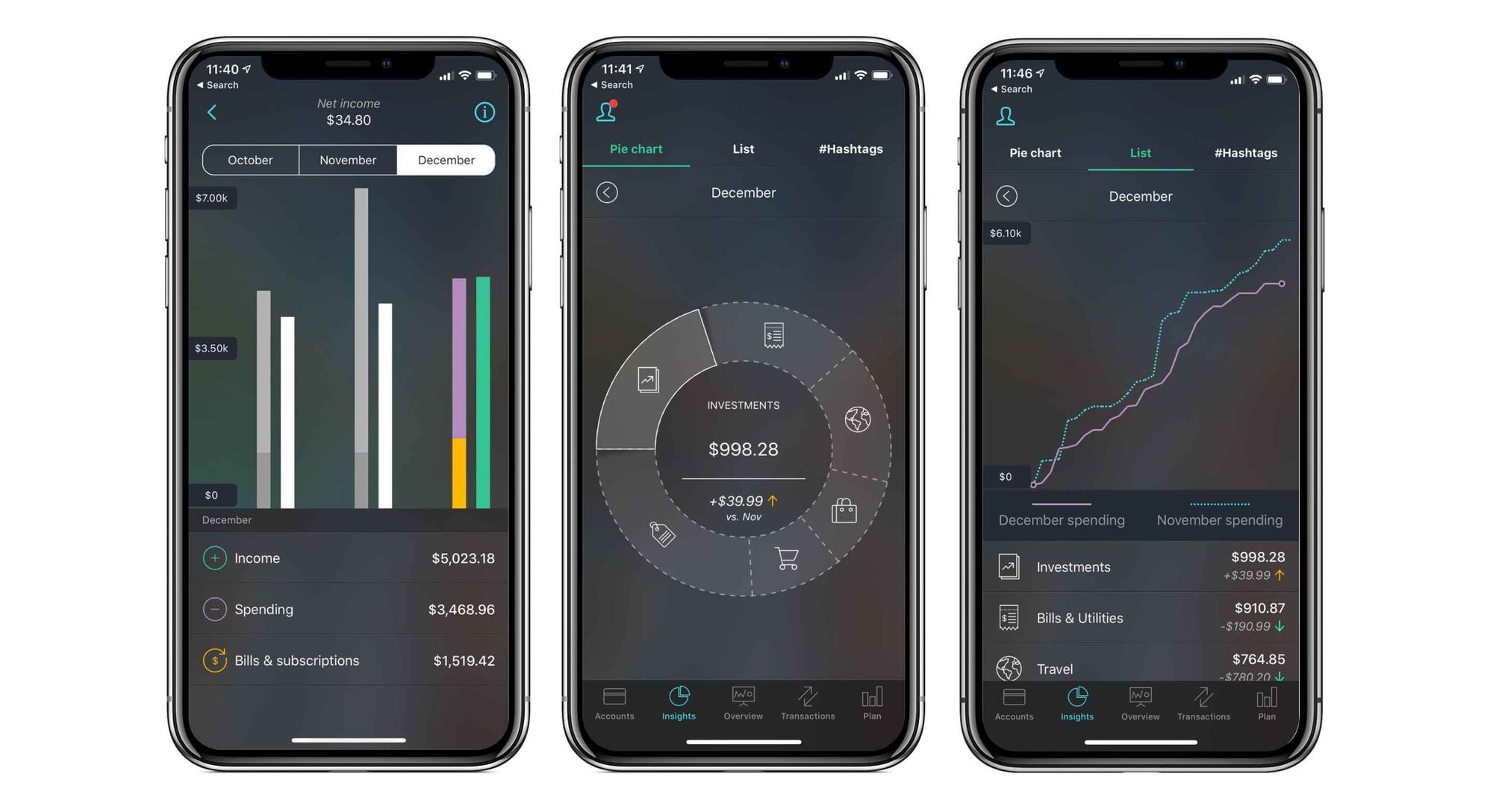 The app is available for free, but it has a paid version called PocketGuard Plus, which is available for $3.99 per month or $34.99 per year.
✅ PROS:
Suggests a personalized budget for your financial needs
Sets spending limits when your budget is low
Makes all your financial data available in one platform
⛔️ CONS:
Only has a mobile app version
Weak referral program
---
Some of the best apps for budgeting have several different functions, but Wally only has one: budgeting. And it does a pretty good job budgeting your money. The app monitors your income and spending habits, giving you a clear picture of how you're spending your money. It has paid add-ons, which cost less than 50 cents per year. It lets you know when your bills are due and when you've accomplished your financial goals.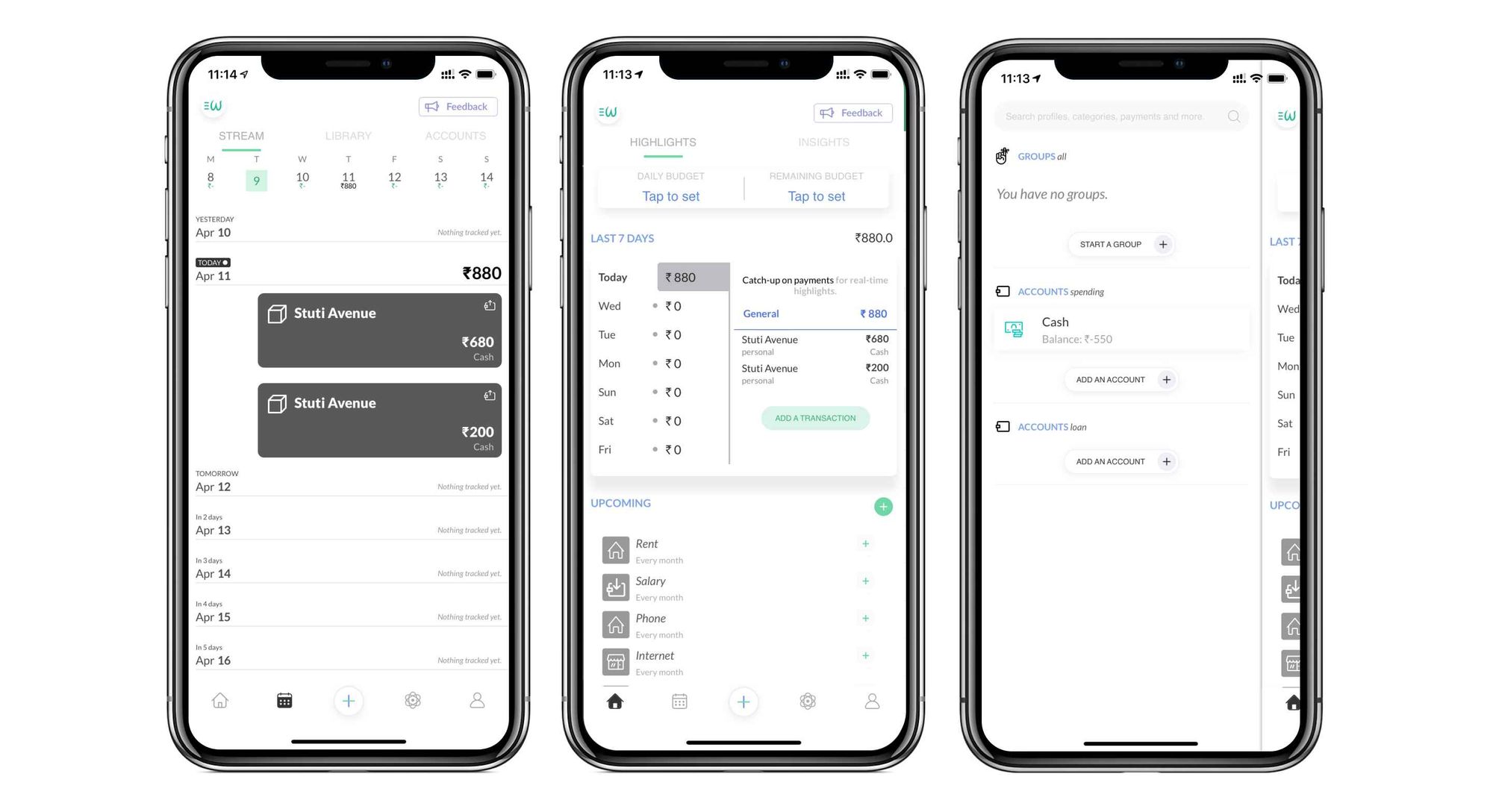 What makes Wally great is that it supports multiple foreign currencies, allowing individuals who live outside of the US to use the app. Aside from that, Wally's Groups feature makes an excellent choice for event planning, where multiple people need to collaborate on budget decisions.
✅ PROS:
Supports multiple foreign currencies
Available on iOS and Android
Offers low-cost add-ons
⛔️ CONS:
Limited features
Extra features aren't available for free
---
Goodbudget is perhaps the best free budget app for couples who need a solid financial management solution. Using the envelope budgeting philosophy, the app enables couples to spend their money wisely, save for their future, and pay all their dues on time. The app does connect your financial accounts; however, it only shows you the updated balance. You have to manually upload your transaction history.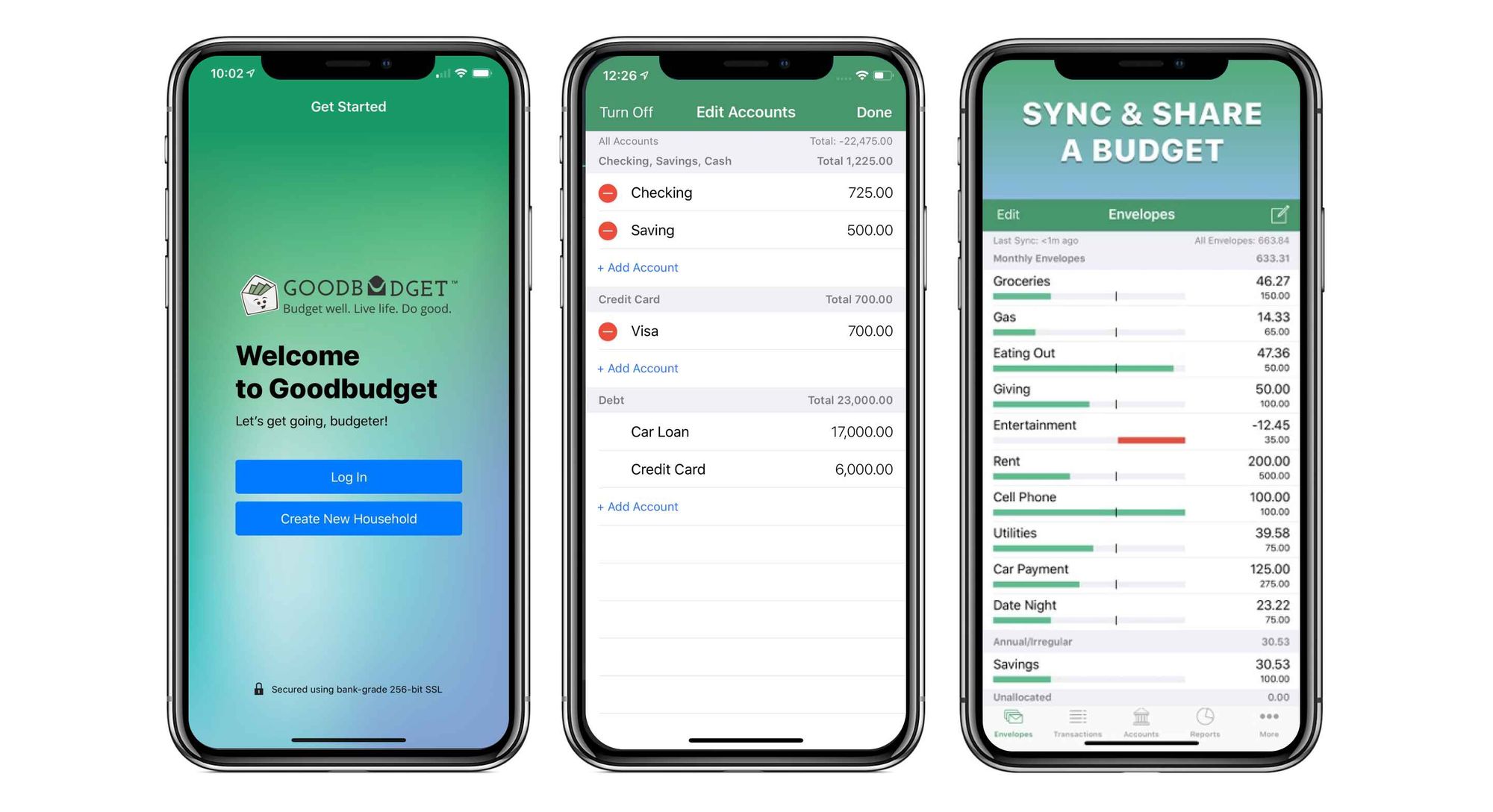 The app is available for free, but it has a paid version. The latter comes with more advanced features. It costs $5 per month. Although it's ideal for couples who have shared finances, the app also works well for anyone who flies solo.
✅ PROS:
Uses the envelope method
Allows you to share budgets with others
Easy to use
⛔️ CONS:
Free version has basic services
Doesn't automatically update your transaction history
Not ideal for investment accounts
---
You Need a Budget—or YNAB—empowers its users to come up with a personal financial budget based on their income. Instead of adhering to conventional budgeting methods, the app uses a unique solution, where every dollar in your budget has a specific purpose. Whether it's for your investments, your savings, or your dues, YNAB makes sure that every dollar in your budget will improve your financial future.
The app has a 34-day free trial. After that, you will have to pay $6.99 per month to continue to use their services.
✅ PROS:
Caters to individuals and couples with shared finances
Offers desktop and mobile versions
Syncs with your bank accounts
⛔️ CONS:
Very limited free trial period
---
Why You Need a Budget App
Tired of living paycheck to paycheck? It's high time you downloaded a home budget app for managing your personal finances. These money management platforms let you keep track of your spending in real time. Like everyone else, you're probably glued to your phone. If it's always within reach, you won't have room for excuses. When in doubt, you can view your budget from your phone and realize if buying a new pair of shoes is really a good decision.
Sometimes, people need a little motivation when it comes to controlling their spending. A budget app shows you how much money is coming and going. It also highlights any problem areas in your financial life such as your lack of savings or your habit of spending on items you don't really need. Armed with the best budget app you can find, you will be motivated to rethink your priorities and feel empowered to manage your money.
How to Choose the Best Budget App
Not all budgeting apps are worth investing in. Thus, it's crucial that you find the one that can fulfill your needs. To get the best bang for your buck, first, you ought to figure out what you're looking for in an app and what you want to achieve with it. Do you need to save money? Are you hoping to create a plan to pay your debt? Setting your short-term and long-term goals will help you determine the right app to invest in.
Then, you will have to look into the features that you want in an app. For instance, you might want one that's user-friendly, customizable, reputable, safe, and secure. You can narrow down your choices by identifying the functionality you need. There are apps that double as bills payment platforms, investment platforms, and more. Keeping these features in mind during your search will certainly lead you to the one.
There's a myriad of budgeting apps on the market. If you want to get rid of poor spending habits and improve your financial situation, find the best one that suits your financial needs. Now that you know five of the best budget apps in 2020, why not go and find out which one's best for you?
Related Articles: