Staying motivated and active on your fitness journey is a challenge. Using a fitness tracker, you can see how far you've come, celebrate your little victories, and stay committed to your plan.
If you've embarked on a fitness journey with the help of workout app, you can sync it with most fitness trackers today to maximize your results. We've already made a list of the best workout apps in case you've yet to get one. Depending on your fitness tracker, you should be able to monitor your calorie intake, steps, distance traveled, stress levels, and even your heart rate.
Here are five of the best fitness trackers that can keep you motivated on your fitness journey:
The 5 Best Fitness Trackers Right Now
Fitness trackers are increasingly gaining popularity, and for good reason. Aside from monitoring your workouts and health, they can help you out with your daily activities, from scheduling your meetings to notifying you of the latest weather forecast.
The Fitbit Charge 3 is arguably the best fitness tracker with a heart rate monitor. Compared to its previous iteration, this model sports a more stylish and lightweight design. Its screen might be a lot wider than other fitness trackers on our list; however, its display is still in black and white.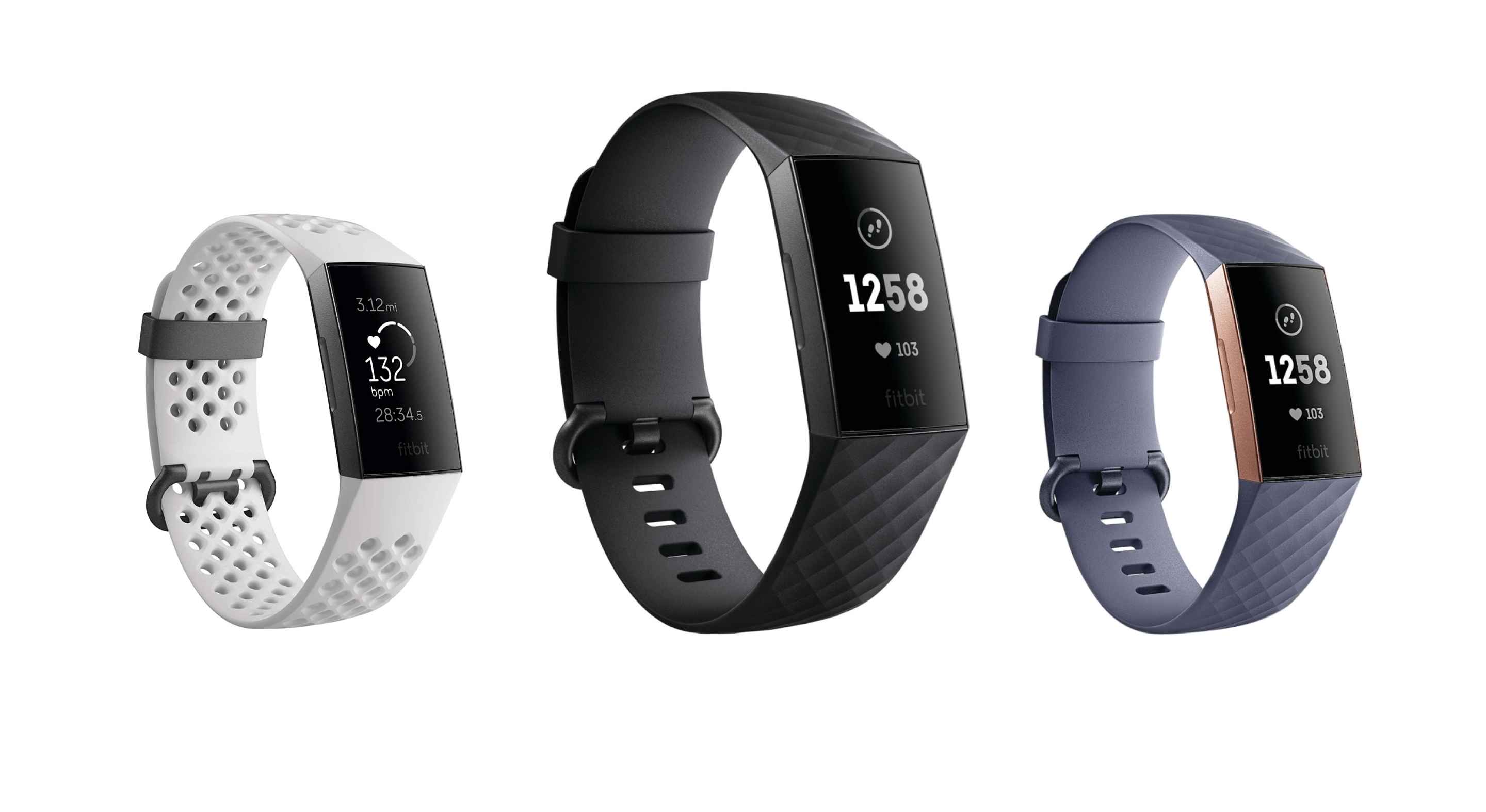 Equipped with a sleep tracker, heart rate monitor, and activity tracker, the Charge 3 is Fitbit's most advanced tracker yet. It automatically recognizes the type of exercise you're doing, whether it's running, swimming, or other sports. Thanks to water-resistant features, you can wear it to the shower and train with it in a pool. You can swim with the Charge 3 in up to 50 meters of water. It records all your data without fail using SmartTrack. Then, it delivers deep insights into your overall health.
✅ PROS:
Compatible with Android and iOS
Comfortable, lightweight design
Wide, responsive screen
⛔️ CONS:
Lacks GPS function
No music controls
Grayscale display
---
The best waterproof fitness tracker you can get on a strict budget is the Huawei Band 3 Pro. It's equipped with a GPS, a stunning bright 0.95-inch colored display, an optical heart rate monitor, and an activity tracker. There's no doubt—it's quite impressive considering its price. Still, you shouldn't expect to get everything for a fitness tracker at this price point.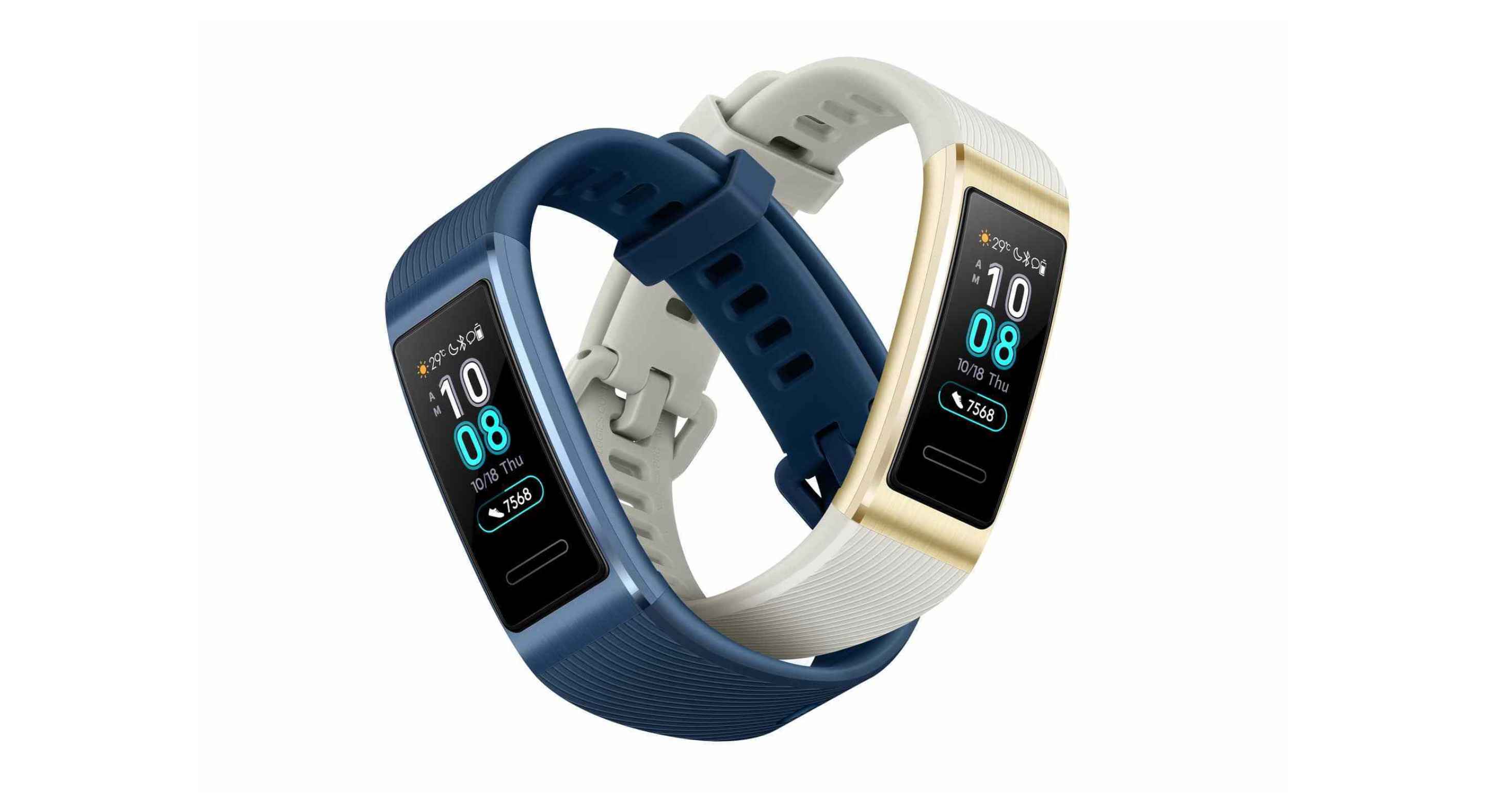 The Huawei Band 3 Pro is designed as an all-day fitness tracker. Since it's built with a slim and comfortable design, you could forget that it's on your wrist while you're doing your daily tasks. However, its slim design might be a hindrance to fitness enthusiasts with wider thumbs as it will make navigation more challenging. If you've embarked on a fitness journey for the first time in your life and you want a fitness tracker that won't break the bank, the Huawei Band 3 Pro is a good choice.
✅ PROS:
Compatible with Android and iOS
Colored screen
Long-lasting battery life
⛔️ CONS:
Lacks customization features
Slow GPS
No weight tracking
---
Sporting an OLED display and a slim, lightweight design, the Vivosmart 4is the highest-ranked Garmin product in our best fitness watch list. It's equipped with all-day stress tracking and a heart rate monitor, among other health tracking capabilities. Aside from your steps, it monitors your sleep, calories burned, and blood oxygen saturation levels.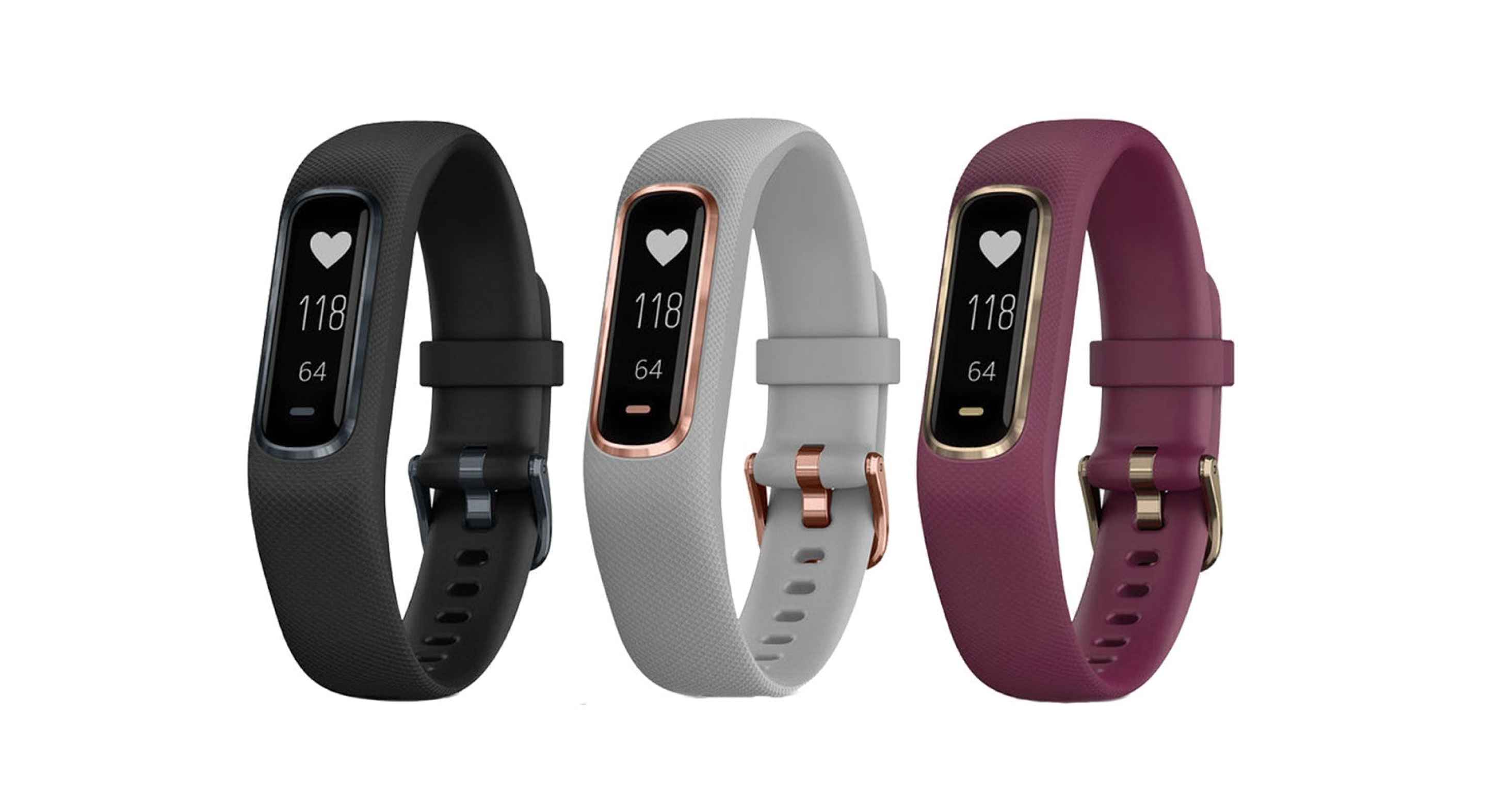 Perhaps the best thing about the Garmin Vivosmart 4 is its Body Battery monitor, which helps you gauge your body's capabilities and needs. This feature can optimize your daily undertakings based on your energy levels. By showing you the optimal time to rest and relax, the Vivosmart 4 can protect you from burnout.
✅ PROS:
Compatible with Android and iOS
Lightweight, water-resistant design
Premium health tracking features
⛔️ CONS:
Slim screen can be challenging to navigate
Bands aren't replaceable
Lacks GPS function
---
Samsung's Galaxy Fit is the best activity tracker on the market. It offers a comprehensive activity tracking suite, giving you a choice of over 90 exercise modes. Through the Samsung Health mobile app, you can select and customize 10 of your preferred workouts. This fitness tracker also automatically monitors activities for six workouts—running, walking, cycling, rowing, elliptical training, and dynamic workouts.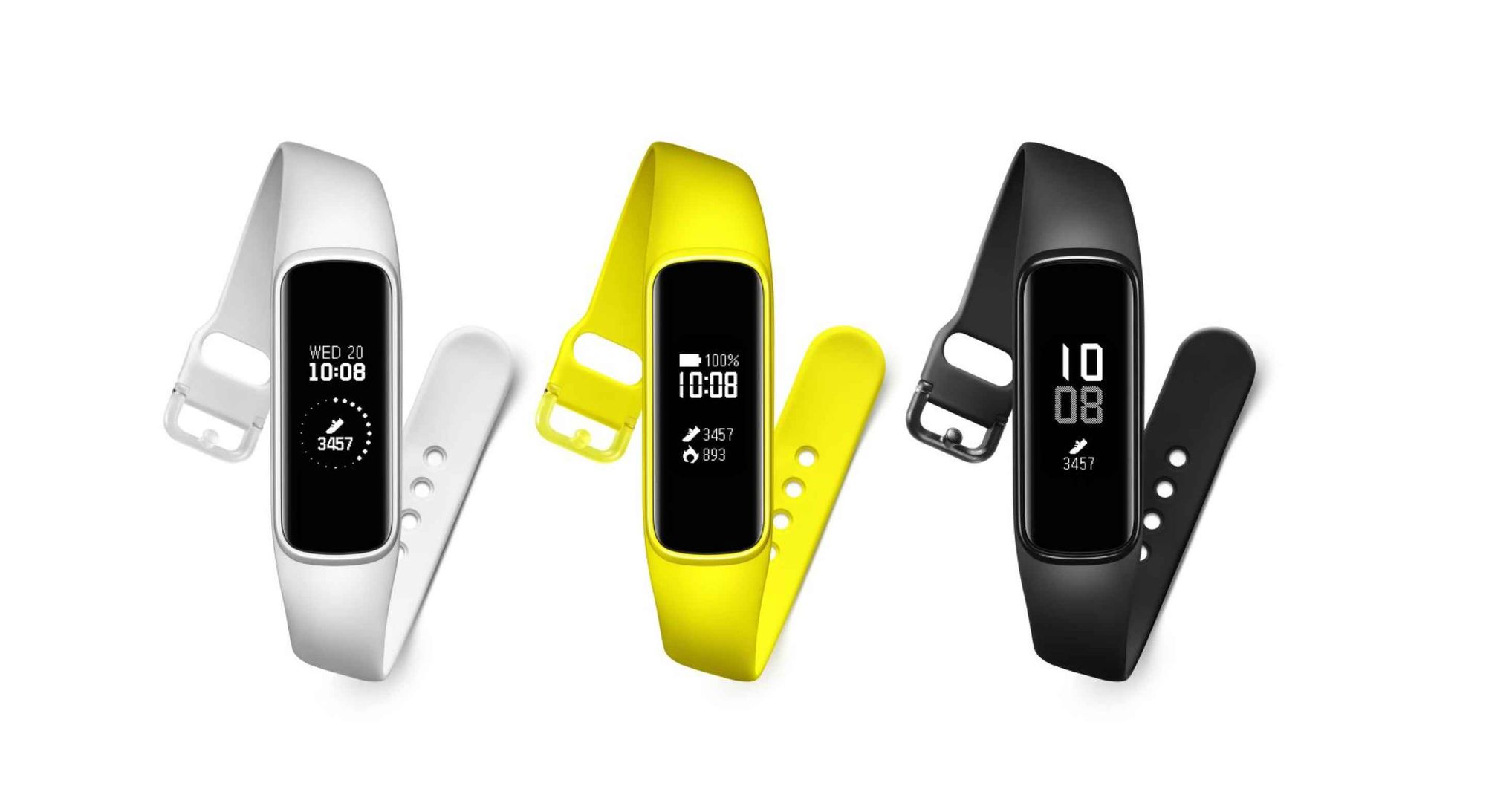 Aside from tracking your workouts, it can monitor your sleep patterns, heart rate, and stress levels. However, it does lack a GPS like other models on this list. The Galaxy Fit is water-resistant, which you can use in depths of up to 50 meters. It might be lightweight, but it is durable as it meets the standards of military-grade durability.
✅ PROS:
Compatible with Android and iOS
Lightweight, water-resistant design
Premium activity tracking capabilities
⛔️ CONS:
Setup process needs improvement
Thick bezels
Lacks GPS function
---
Another Fitbit fitness tracker worth considering is the Inspire HR. It's the best budget fitness tracker you can find today. Certainly, it's not the most feature-rich option on our list. However, it does provide a wealth of functionality given its price. Not to mention, it gives you access to Fitbit's premium services.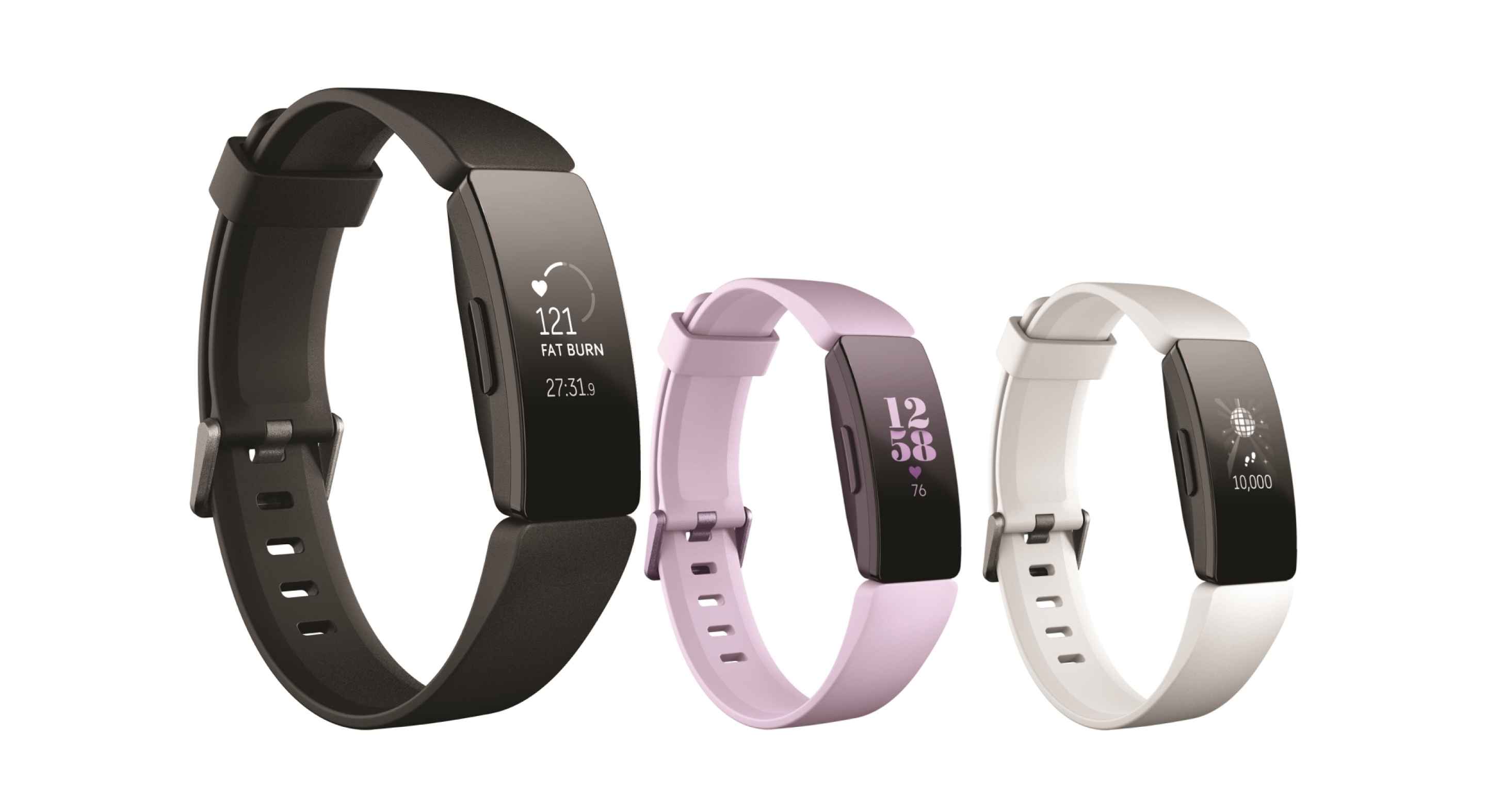 The Fitbit Inspire HR comes with a heart rate monitor, an activity tracker, and over 15 different exercise modes. On the other hand, it doesn't have a built-in GPS, which means you can't use it without a phone to track your run or bike rides. Compared to other models on our list, it features a thinner yet more comfortable design. It sports a buckle band instead of a hook-and-loop fastener.
✅ PROS:
Compact, lightweight design
Long-lasting battery life
Compatible with Android and iOS
⛔️ CONS:
Lacks GPS function
Lacks swim tracking
No Fitbit Pay
---
How to Choose the Best Fitness Tracker
When looking for the best fitness tracker in 2020, pick one that caters to your interests and suits your needs. Since there are a wide array of options at various price points, you should choose wisely.
Consider the following key points to narrow down your options:
Tracking capabilities. If your workouts mainly involve running, hiking, or walking, you can settle with entry-level wearables. However, if you're into swimming, elliptical workouts, or mountain climbing, you should look for more advanced features.
Budget. Fitness trackers vary greatly in terms of price. Some of the newer generations offer a wider range of features at much reasonable price points. However, with new wearables on the market, earlier iterations are also becoming cheaper. So, decide if you want a budget-friendly tracker with basic features or a slightly more expensive device with a chockfull of functionality.
Display and design. Make sure its design doesn't get in the way of your workout. Pick a tracker that suits your taste, as well as the physical activities you're into.
Smartwatch options. If you want a wearable device that you can use other than for workouts, you should look for the best smartwatch with health and fitness tracking capabilities.
If you're committed to reaching your health and fitness goals, we encourage you to monitor your progress with a fitness tracker. Now that you have some options, why not go and see what meets your needs?
Launchberg editors pick and review products independently. We may earn affiliate commissions when you purchase an item via our links—it helps support our testing.