With wireless Internet usage on the rise, it's more important than ever before to make sure that your wireless infrastructure is up to date.
If you're like most people, then you probably use the default router that comes provided by your Internet service provider. While routers like these tend to work well enough, they're usually not very powerful and may not work well if several devices are connected at once. With an abundance of high-quality routers available, this article will examine a few of the best wireless routers on the market:
Read on for the detailed analysis of each router.
How to Choose the Best WiFi Router
The newest routers come built with an array of interesting features. Of course, with more features usually comes a higher price, so keep this in mind when deciding which features matter most to you.
Today, the most basic routers usually include features such as Ethernet ports and a USB port. These are useful for connecting wired devices that do not support WiFi. While wired devices are on the decline, it's always better to be safe than sorry. If you're a gamer, then having Ethernet ports is a necessity. However, WiFi is never as reliable as a hard-wired connection.
Another common feature is antennas. These can help increase performance and area coverage.
More advanced features include parental control, quality of service options, and guest networks. Parental control is great for new parents who want to limit network access to certain users at specific times. If you want to limit network usage to your kids by kicking them off the network by bedtime, parental control offers you the ability to do just that.
Quality of service (QoS) options refer to the ability to determine network priority between devices. This is an important feature for those with competing priorities or with multiple connected devices. Throttle coverage to one device while you watch Netflix on another, this way you can ensure that your streaming experience is smooth and seamless. For gamers, quality of service allows for the allocation of maximum network priority to gaming devices in order to ensure uninterrupted service.
Finally, guest networks offer a great way to share your wireless coverage with others without compromising the security of your home network. In essence, a guest network is a separate network for guests that has its own identifier and password. This feature allows your guests to connect to the Internet without access to your own devices or files. This is a great feature for small businesses that want to provide WiFi access to guests without compromising their own internal network.
---
The Best Routers for Gaming
The Asus RT-AC86U router is a great fit for those who're looking for the best gaming experience. A little more discrete than some of the more obvious gaming routers, the Asus RT-AC86U includes an array of great features such as three antennas for long distance and full area coverage, a built-in stand for added stability, and great customization.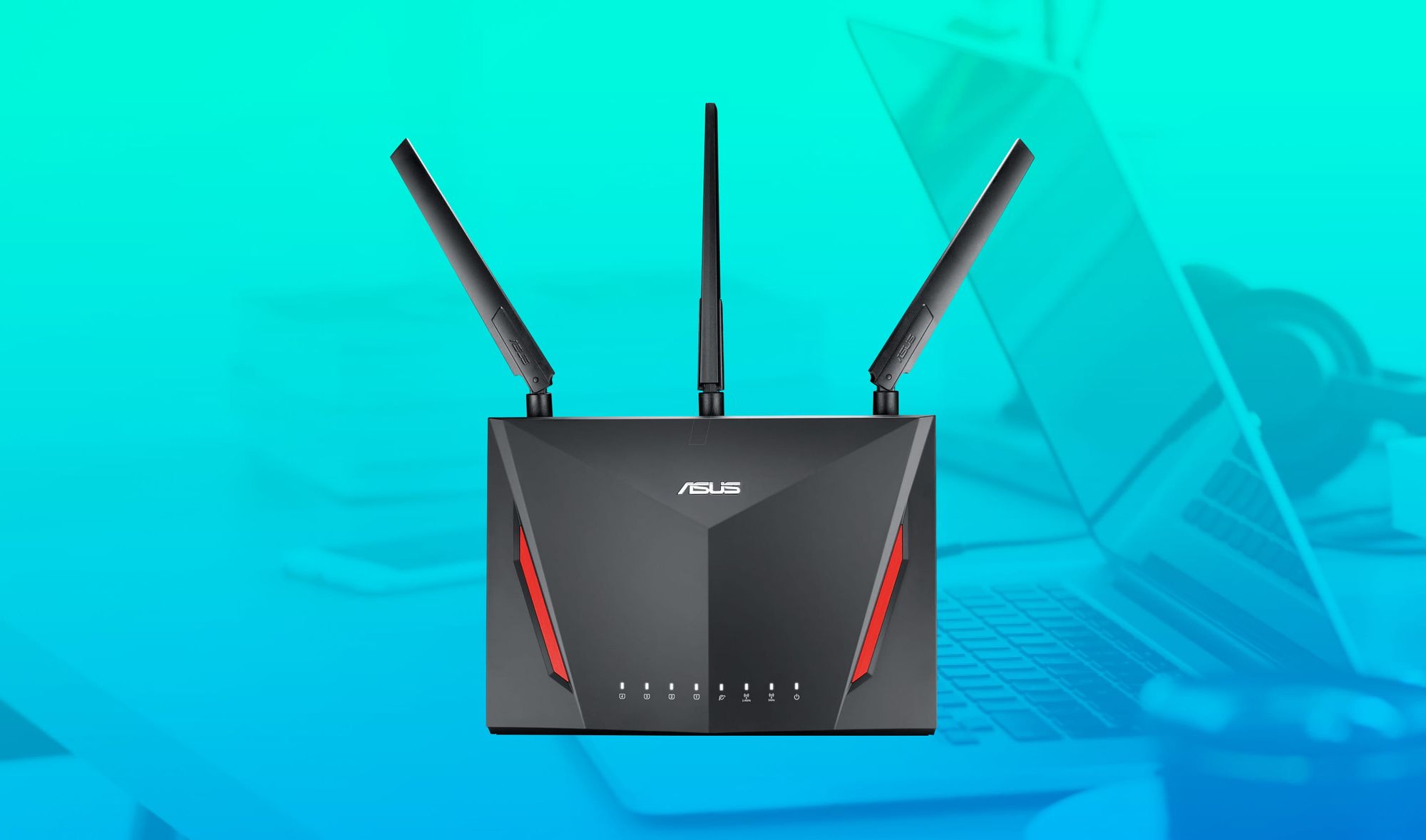 Moreover, with management settings and built-in security protocols, the router allows you to monitor your network usage in real time with the Asus Router app. At the end of the day, the Asus RT-AC86U is a solid dual-band router that is both great for gaming and for general use.
✅ PROS:
Great Long Distance Coverage
Management and Monitoring With the Asus Router App
Customizable QoS
Many Connectivity Options
⛔️ CONS:
Average Close Range Speeds
Vertical Mount Only
---
The Asus ROG Rapture GT-AC5300 is the cream of the crop of gaming routers. One of the best routers for gaming on the market, the Asus ROG Rapture GT-AC5300 offers eight removable antennas for 360-degree area coverage. With its slick design and antenna excess, this is one of the most obvious gaming routers around. While most wireless routers come with four ethernet ports and one USD port, this one comes with eight Ethernet ports and two USB ports.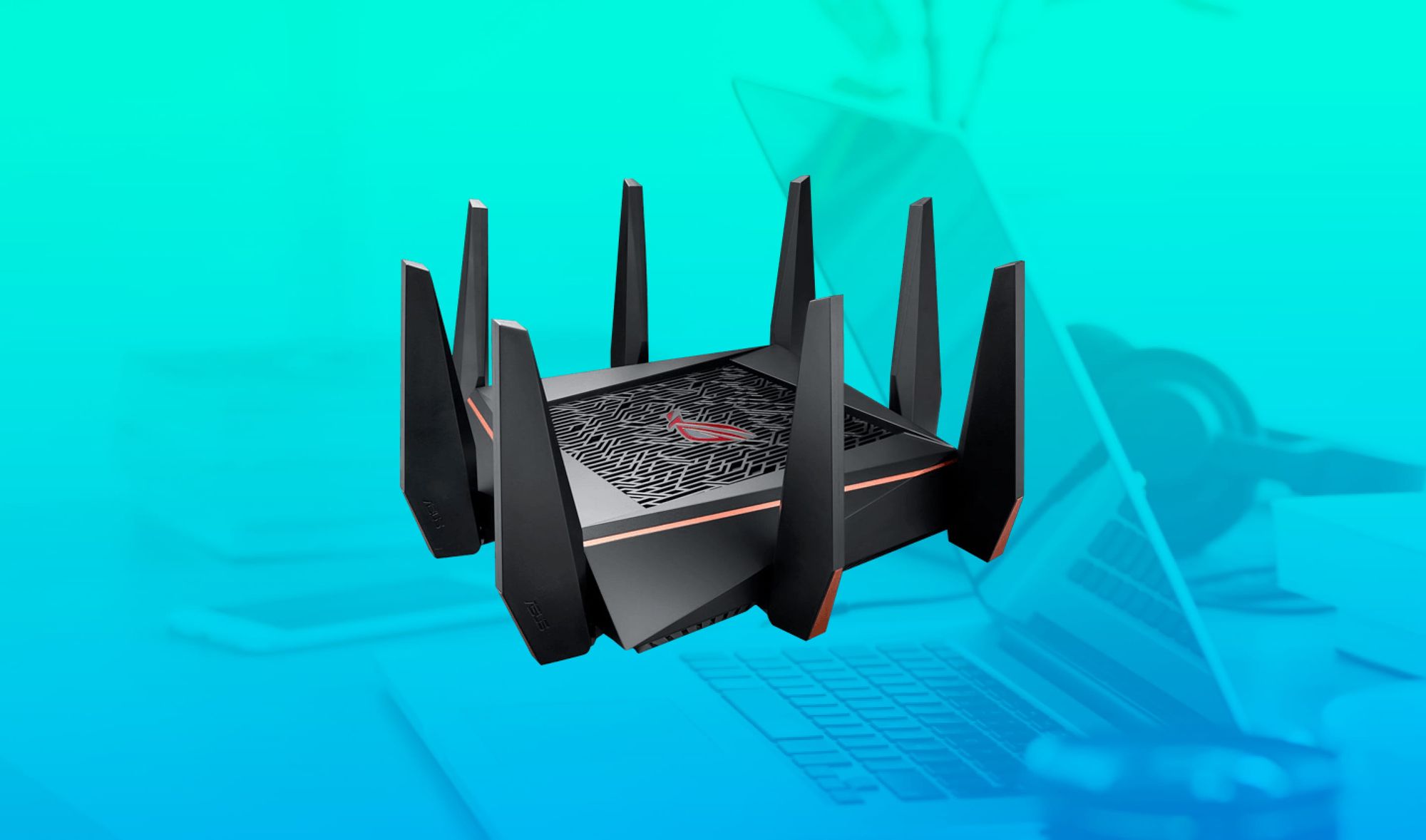 With simultaneous data streaming and beamforming, the router optimizes connectivity by sending focused signals at connected devices instead of simply sending a signal over a broad area. Finally, its VPN Fusion feature allows gamers to use VPN without sacrificing network speeds. Privacy and gaming never looked so good.
✅ PROS:
Excellent Speeds
VPN Capable
Extra Ethernet and USB Ports
Sleek Design
⛔️ CONS:
---
The Best Home Routers
The TP-Link Archer C2300 is one of the best home WiFi routers. Boasting nearly a gigabit per second during standard performance testing, this router can also deliver blazing connectivity speeds through walls and doors. Retailing for around $150, the TP-Link Archer C2300 is a powerful device at a reasonable price point. With 4 ethernet ports and 1 USB port, this router is built for general use. And don't forget to add to its awesome speeds the anti-virus protection feature and an excellent 2-year warranty.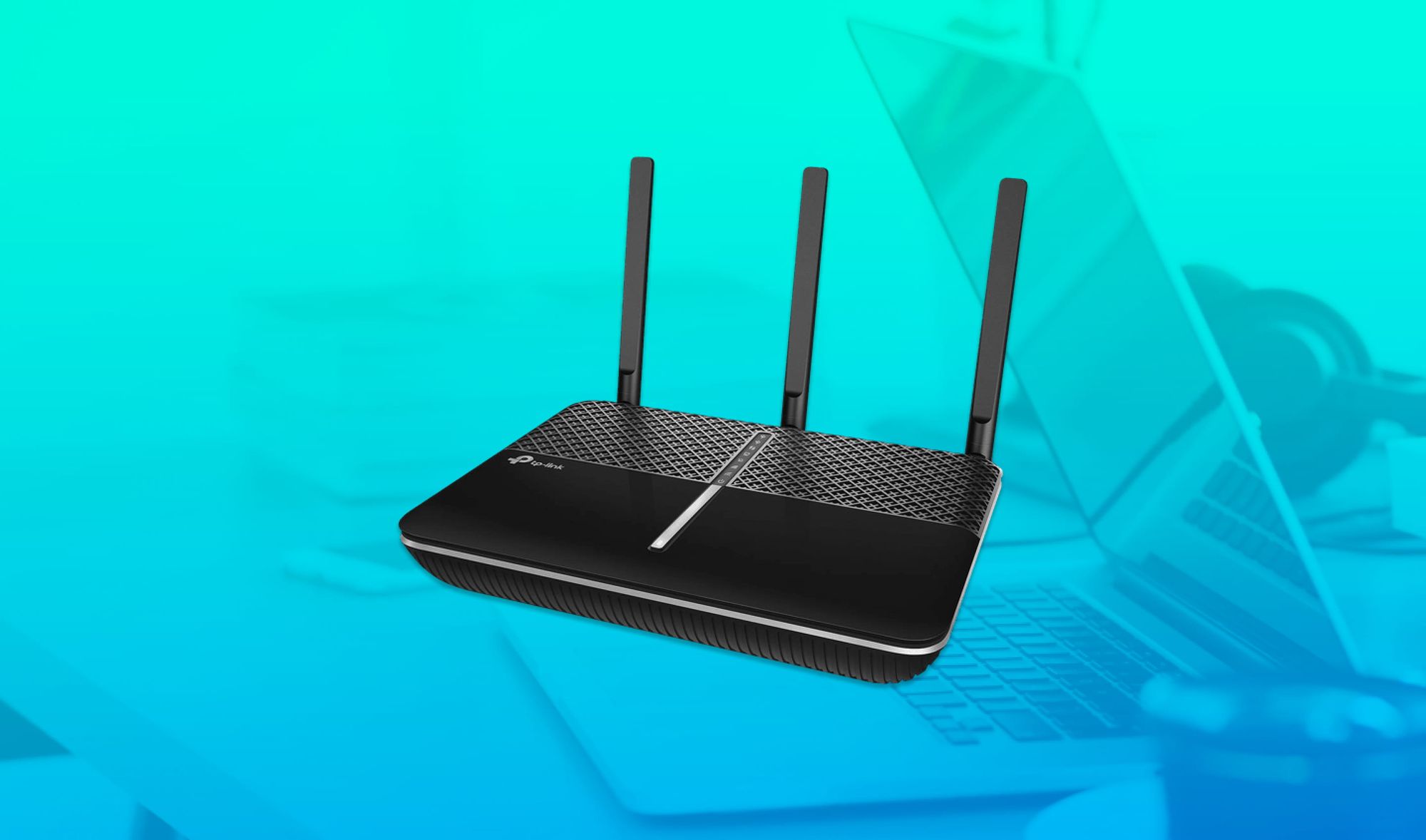 This best home router antivirus protection features an intrusion prevention system and infected device quarantine.
✅ PROS:
Great Speeds
Anti-Virus Protection
2-year Warranty
⛔️ CONS:
---
Best for larger homes, the AmpliFi HD offers the latest in wireless technology with its mesh router solution. Unlike singular router units, mesh routers create a reliable field of thorough coverage throughout a home by using separate extender units to project WiFi far and beyond. Beautifully designed, the main AmpliFi HD unit sports a sleek alarm clock-like design that blends well with most home decor.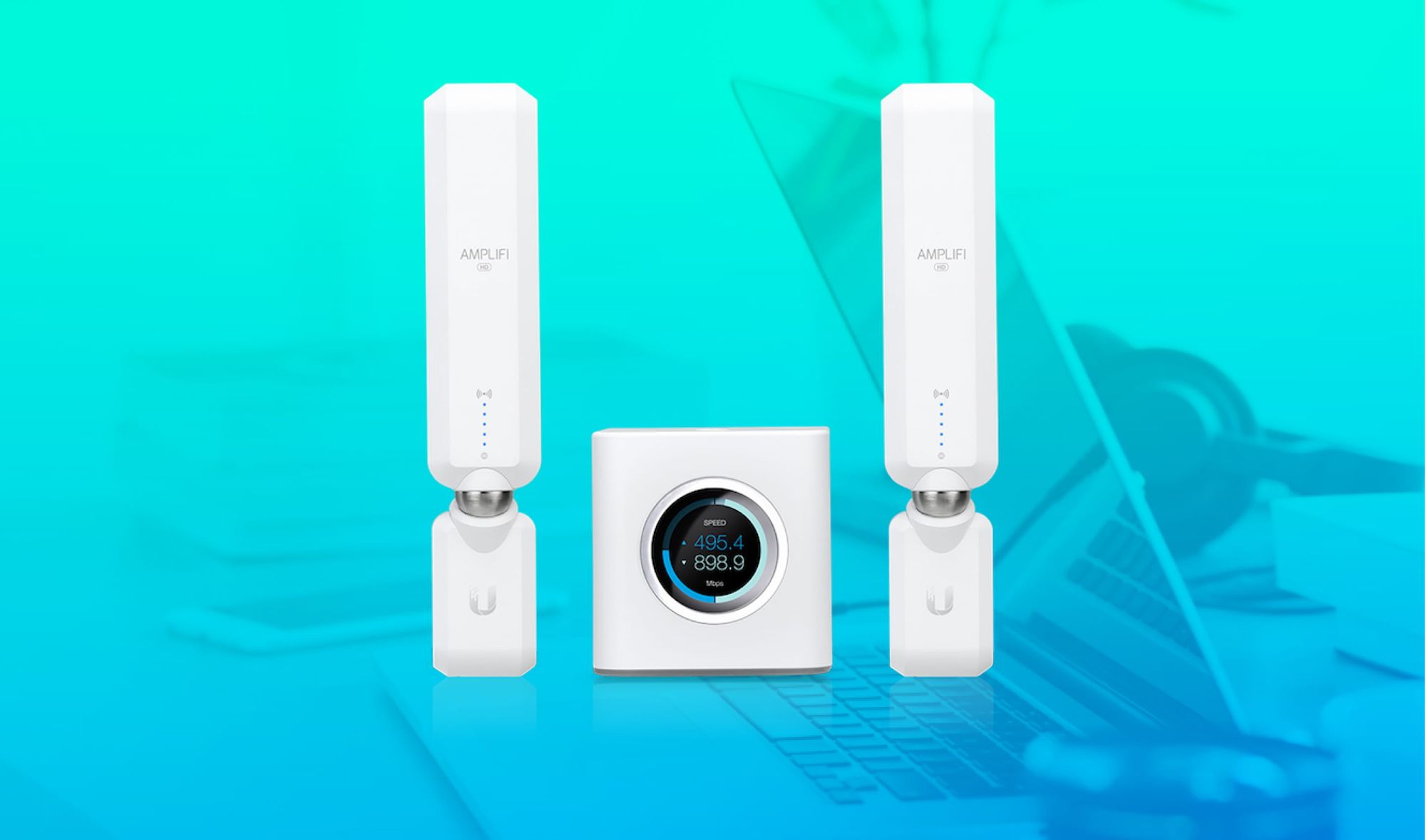 The AmpliFi HD is easy to set up but has no administrative software or app to manage usage. At a retail price of $299.99 and up, it's expensive, but if you're trying to cover a large area, the price is well worth it.
✅ PROS:
Great for Large Areas
Beautiful Design
Easy Setup
⛔️ CONS:
---
The Best Routers for Under $100
The Linksys EA6350 AC1200+ is a dual-band wireless router with blazing fast 5GHz output. One of the best routers under $100, this device demonstrates reliable throughput speeds along with management settings and practical ethernet and USB ports. This router has beamforming capabilities, enabling direct wireless-to-device connections in contrast to spectrum broadcasting.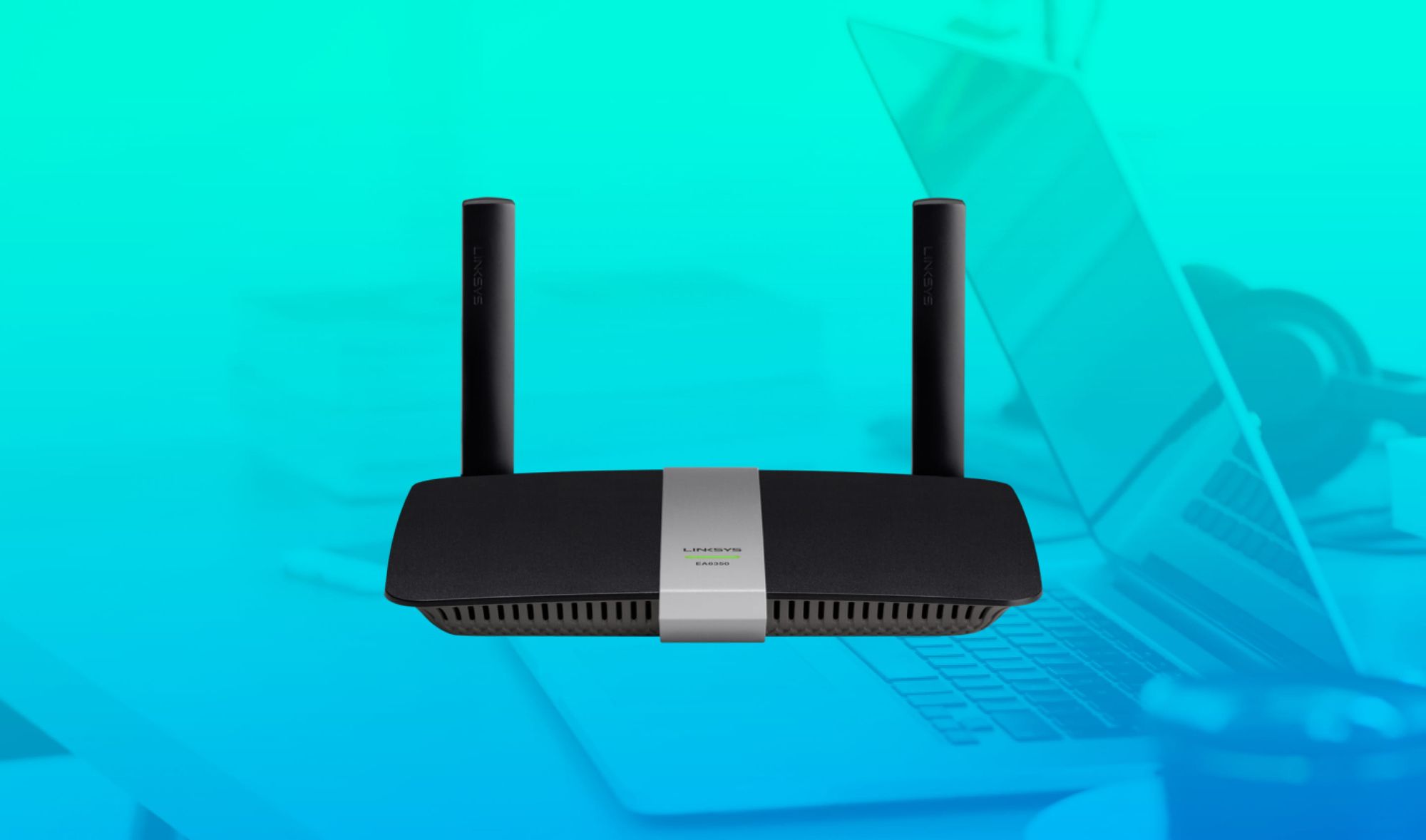 The Linksys EA6350 AC1200+ router supports guest networks, with passwords and guest connectivity managed through the guest access page in the router Smart WiFi Web app. Additionally, the web app allows you to manage parental controls and prioritization requests, making this a great router for general use.
✅ PROS:
Price
Fast 5GHz Speeds
Guest Networks
Parental Controls
⛔️ CONS:
---
With the D-Link AC1200, expect a powerful router for an amazingly competitive price, making it one of the best routers under $100. If you're simply looking for the most bang for your buck, the D-Link AC1200 router is hard to beat. With parental controls, guest networking, great management settings and quality of service customizability, the D-Link AC1200 punches far above its weight.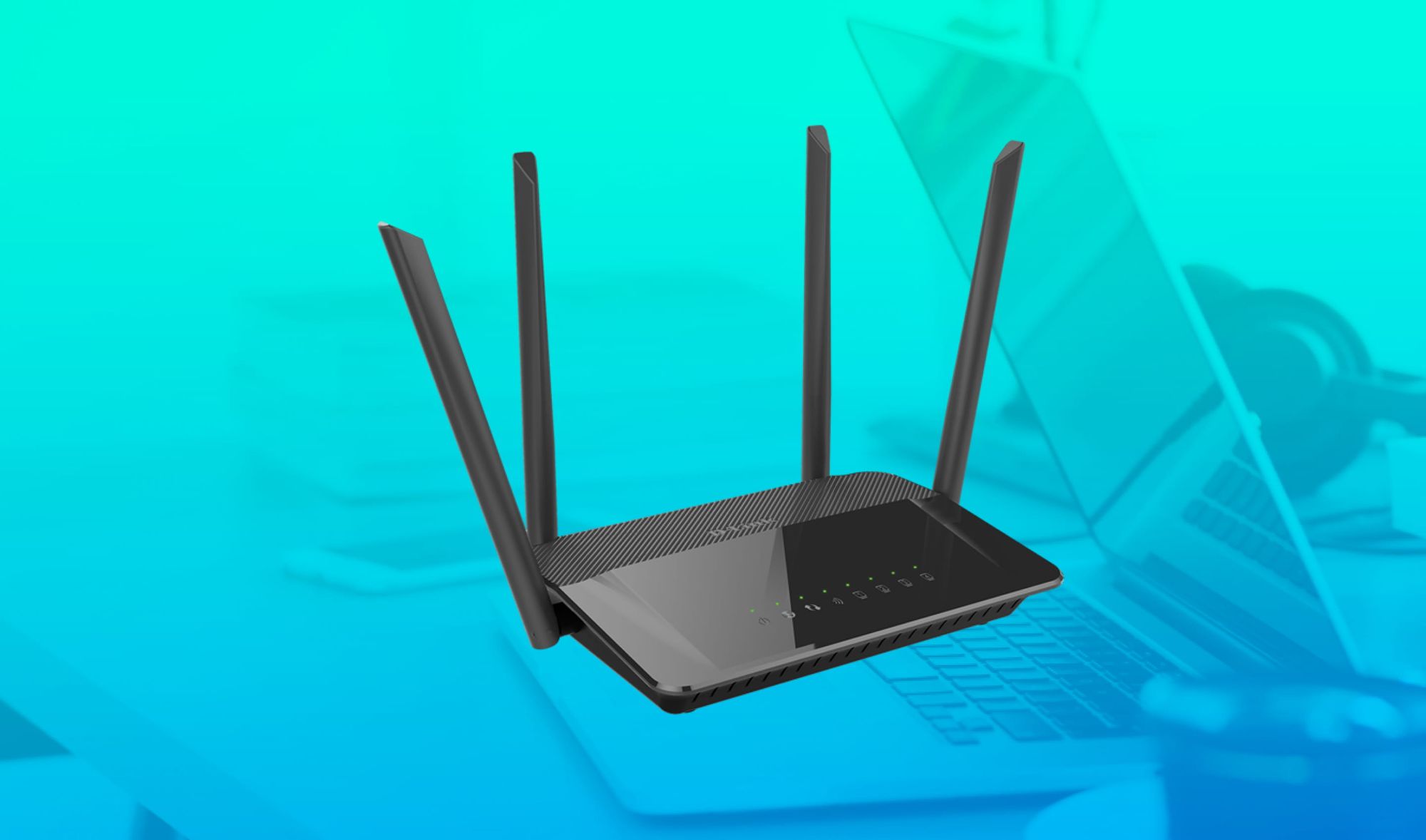 Manage your router settings with the web console or conveniently access the app on your phone or tablet. Easy to install and quick to set up, the D-Link AC1200 is a top choice for budget-conscious shoppers. With fast 5GHz performance, the only thing this router lacks is a USB port.
✅ PROS:
Price
Parental Controls
Guest Network
QoS
⛔️ CONS:
No USB Port
Non-removable Antennas
---
The Best Routers for Streaming
The Nighthawk X10 AD7200 Smart WiFi router is a great choice for 4K streaming and VR gamers. It delivers consistent speed and coverage across your entire home and can handle your needs when it comes to streaming the next episode of Game of Thrones and connecting multiple Wi-Fi devices at once.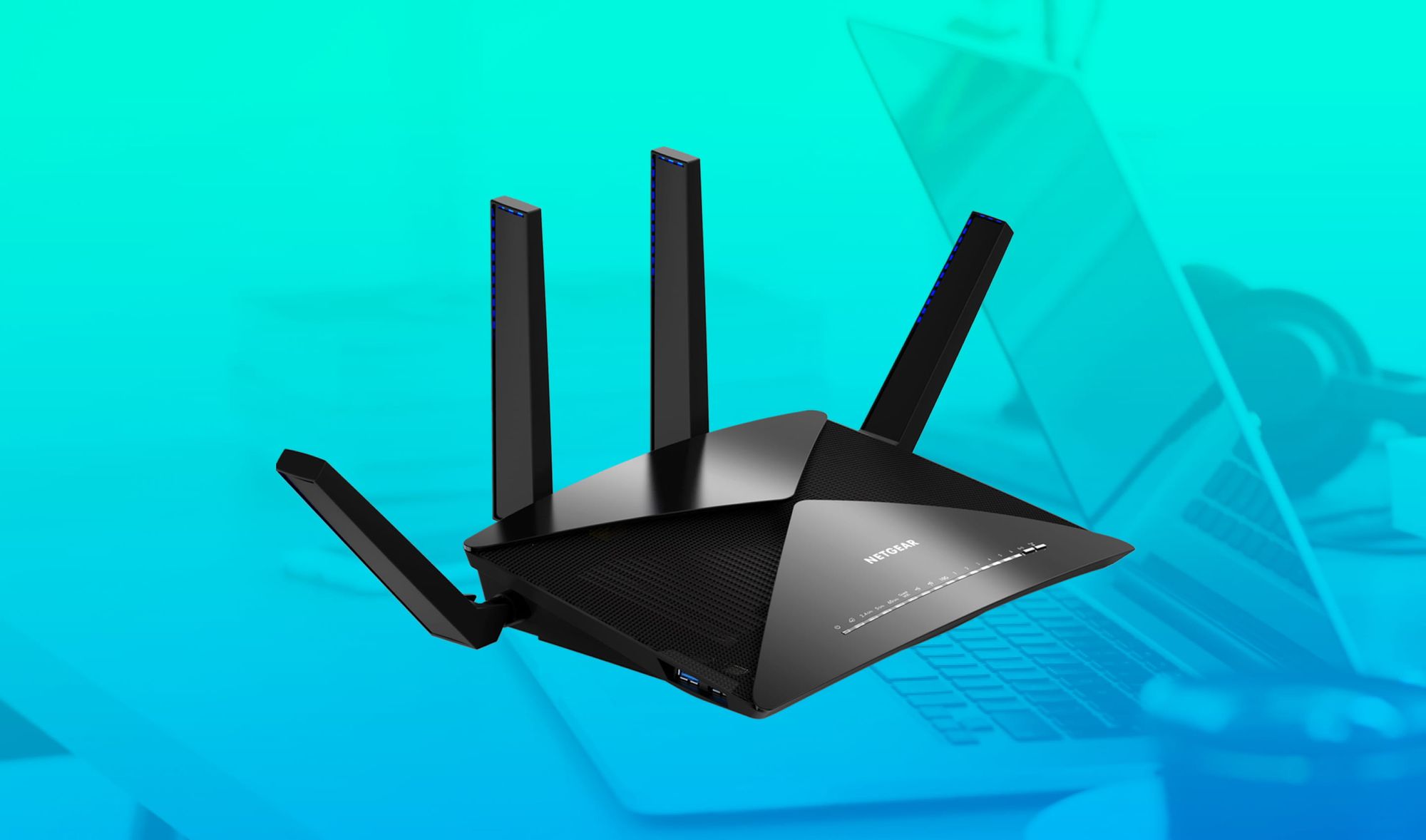 The router is a beast, easy-to-setup, allows you to enjoy high speeds, but has a high price tag. So, if you are just looking for a decent, the NetGear Nighthawk x10 AD7200 might be not really for you. The original Nighthawk R7000 (if you want to stick with Netgear) might be enough for you in this case. Or, perhaps one of the other Nighthawks. However, if you want the latest, and the greatest router, with all the bells and whistles, then you may well plump for the X10 regardless of what router you already have.
✅ PROS:
Excellent 5GHz Performance
Aggressive Design
10Gbps Support
Supporting the New 802.11ad Wi-Fi Standard
Features Ultrafast Wired Connections for High-end Servers
Speedy Network Storage Performance
Very Fast File-transfer Speeds
Supports Multi-User Multiple Input, Multiple Output (MU-MIMO), 802.11ad, and 160MHz Networking Technologies
⛔️ CONS:
High Price
Lacks Detailed Quality of Service (QoS) Settings
---
The ASUS RT-AC88U is an impressive WiFi router for streaming, as it is extremely fast. The router has excellent admin software for both mobile devices and desktop and features 8 Gigabit LAN ports instead of just four.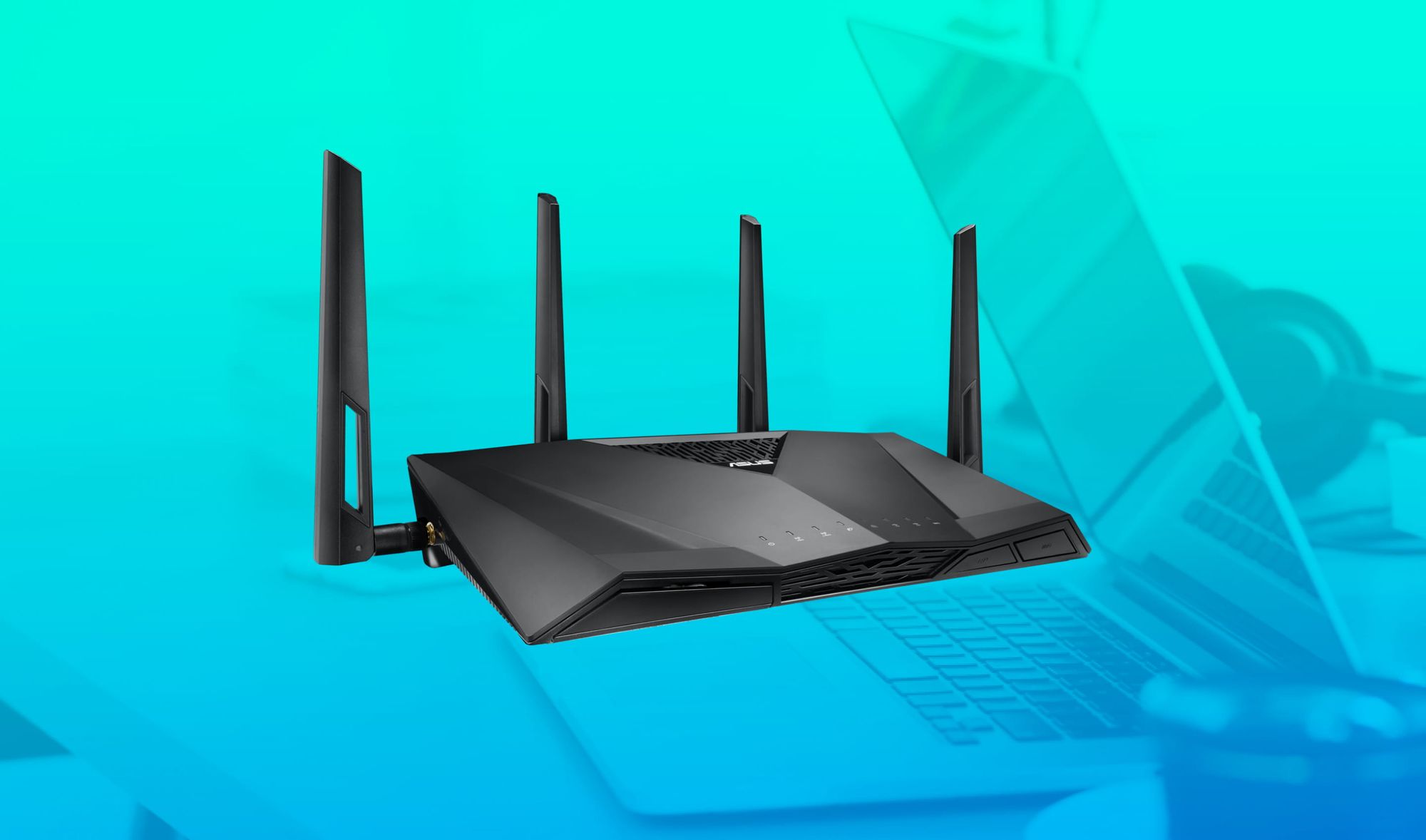 With all its quality features and exceptional performance, the ASUS RT-AC88U can be definitely considered as an excellent purchase for anyone who wants to get the best out of their home network and looking for a device for streaming purposes.
✅ PROS:
Eight Superfast Gigabit LAN Ports
AiMesh Compatible
Excellent WiFi Performance
Multiple Output (MU-MIMO) Enabled
Dual-WAN
Loaded With Ports and Management Features
Multi-User Multiple Input, Multiple Output (MU-MIMO) Enabled
⛔️ CONS:
High Price
Average NAS Performance
USB 3.0 Port is Awkwardly Positioned
Run With the Pack Wireless Performance
---
The Best Wi-Fi Mesh Routers
The replacement of traditional wireless routers is coming, and wireless mesh routers are already here. We suggest you get acquainted with the best of them.
Google WiFi seems to be the best router for those who want to create a simplified home wireless network that is easy to set up and manage. The system offers reliable room-to-room Wi-Fi coverage with relatively fast throughput speeds; it's Family Wi-Fi feature is ideal for parents who wish to limit their children's Internet time or simply want to pause online activity temporarily.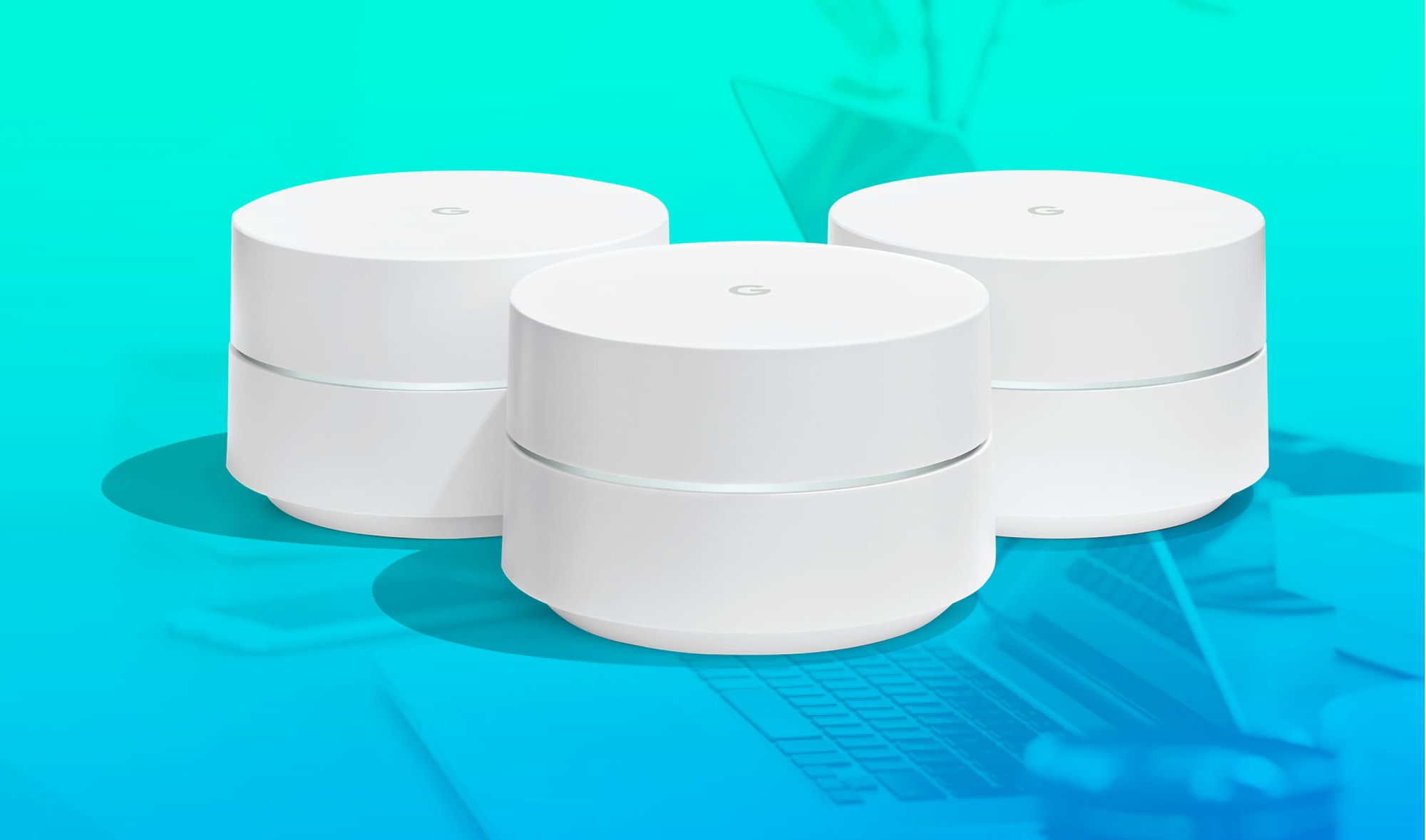 The single access point is a great solution for small homes of less than 1,500 square feet, if you have a larger space, just add more access points. It is not the fastest router you can get, but it always can provide house-wide WiFi coverage at a speed which is fast enough for most users - all at an affordable price.
✅ PROS:
Easy to Install and Manage
Good-looking, Low-profile Design
A Powerful, Accessible App
Modular Design for Better Coverage
Strong Wi-Fi Coverage
Updates on its Own, Seamlessly, Improving Your Wi-Fi System
⛔️ CONS:
Lacks Dedicated Band Control
No USB Port for Network Storage or Backup
A Google Account and a Mobile Device are Required for Setup and Management
---
The Netgear Orbi is one of the fastest and the most powerful routers that comes packed with some of the latest technologies. Its dedicated channel for router-to-extension data traffic helps the system squeeze the maximum throughput for your online wants and needs; the connected Orbi app allows you to control your Wi-Fi, create parental controls, monitor usage device-by-device, test connection speeds, and more.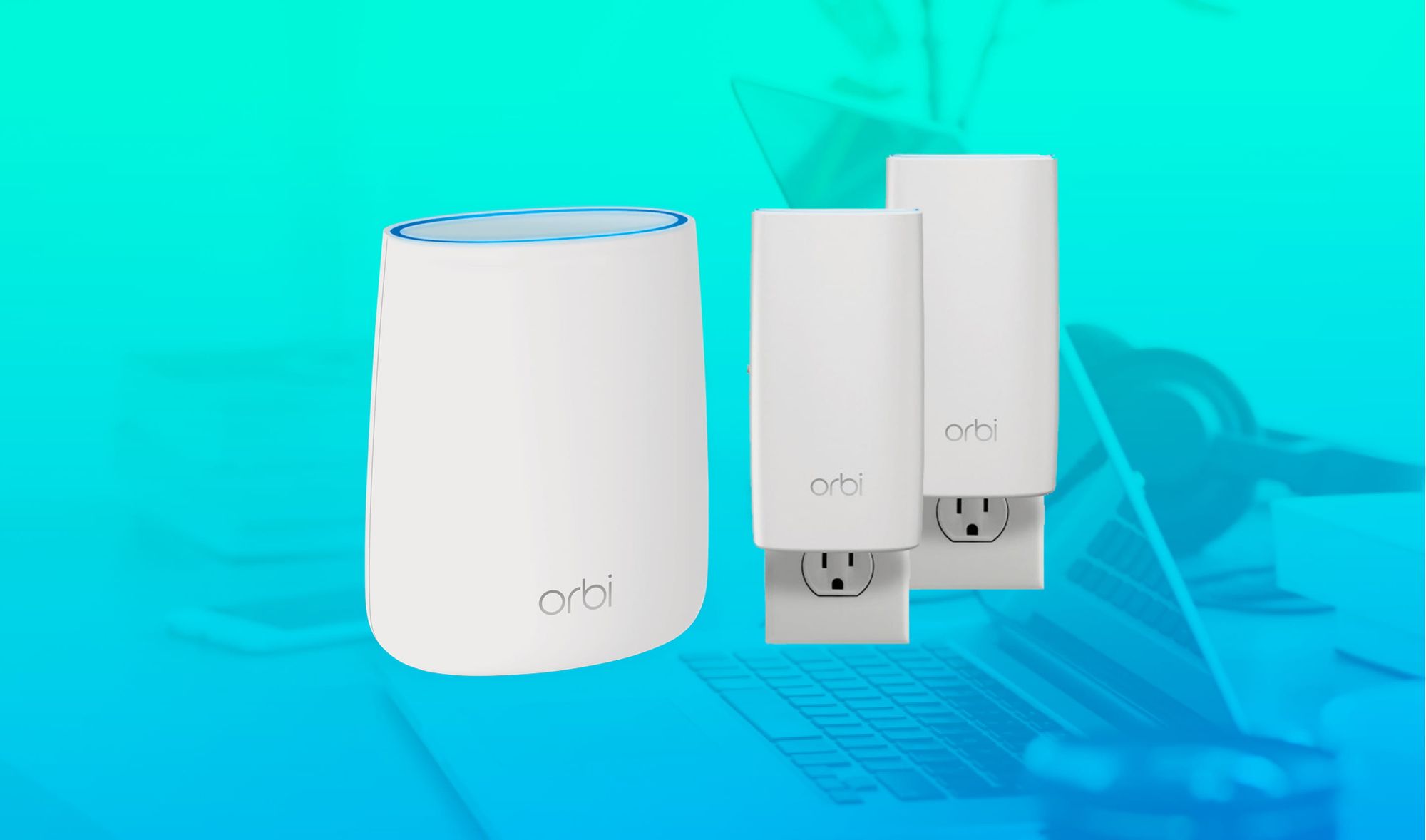 The Orbi WiFi mesh system covers up to 5,000 square feet of your home with a strong WiFi signal and could become a real lifesaver.
✅ PROS:
Fast Throughput
Easy-to-setup
Excellent Build Quality
Multi-User Multiple Input, Multiple Output (MU-MIMO) Capable
Three-port Gigabit Ethernet Switch on the Router; Four-port Switch on the Satellite
Choice of App or Browser Setup
Regular App Updates
⛔️ CONS:
Two Access Points Cover a Lot of Ground But May Not Be Optimal For All
Limited USB Functionality
Warranty of Only a Year
Not Nearly as Fast as the Competition When Operating Solo
Pricey
---
So, What is the Best WiFi Router in 2021?
We've covered some of the best-in-class routers on the market in 2021. With a focus on gamers, homeowners, and budget-conscious shoppers, there's something for everyone. Routers don't have to be expensive, but if you've got the money or a lifestyle that requires lightning fast speeds, then spending a little more on a router can go a long way. Finally, remember that your speed is also determined by the quality of service offered by your Internet service provider.
Related Articles:
Launchberg editors pick and review products independently. We may earn affiliate commissions when you purchase an item via our links—it helps support our testing.