Do you have dead spots in your WiFi network at home or the office? The solution is a high-quality mesh network and good news, we have picked the five top mesh WiFi systems that you can buy right now!
But before we get into the details, let's go over what is Mesh WiFi and what are the benefits of mesh WiFi routers.
The Best WiFi Mesh Systems of 2020
To make things easy for you, we have done all the research and taken the guesswork out of it. We are pleased to present our mesh WiFi review of the 5 best mesh WiFi systems. These five products are the top-performing systems on the market right now. Each has received rave reviews from both product testers and end-users.
We have selected a variety of systems based on price, performance, and feature sets. Which solution is best for your situation will depend on your needs and your budget.
Best Mesh WiFi for 4k Streaming
Our pick for the absolute best WiFi mesh network is Netgear's Orbi system. It comes with a MU-MIMO (multi-user, multiple input, multiple output) mesh router and an identical satellite unit. The main feature is lightning-fast speeds based on "tri-band WiFi technology" for seamless 4K streaming and super-fast downloads.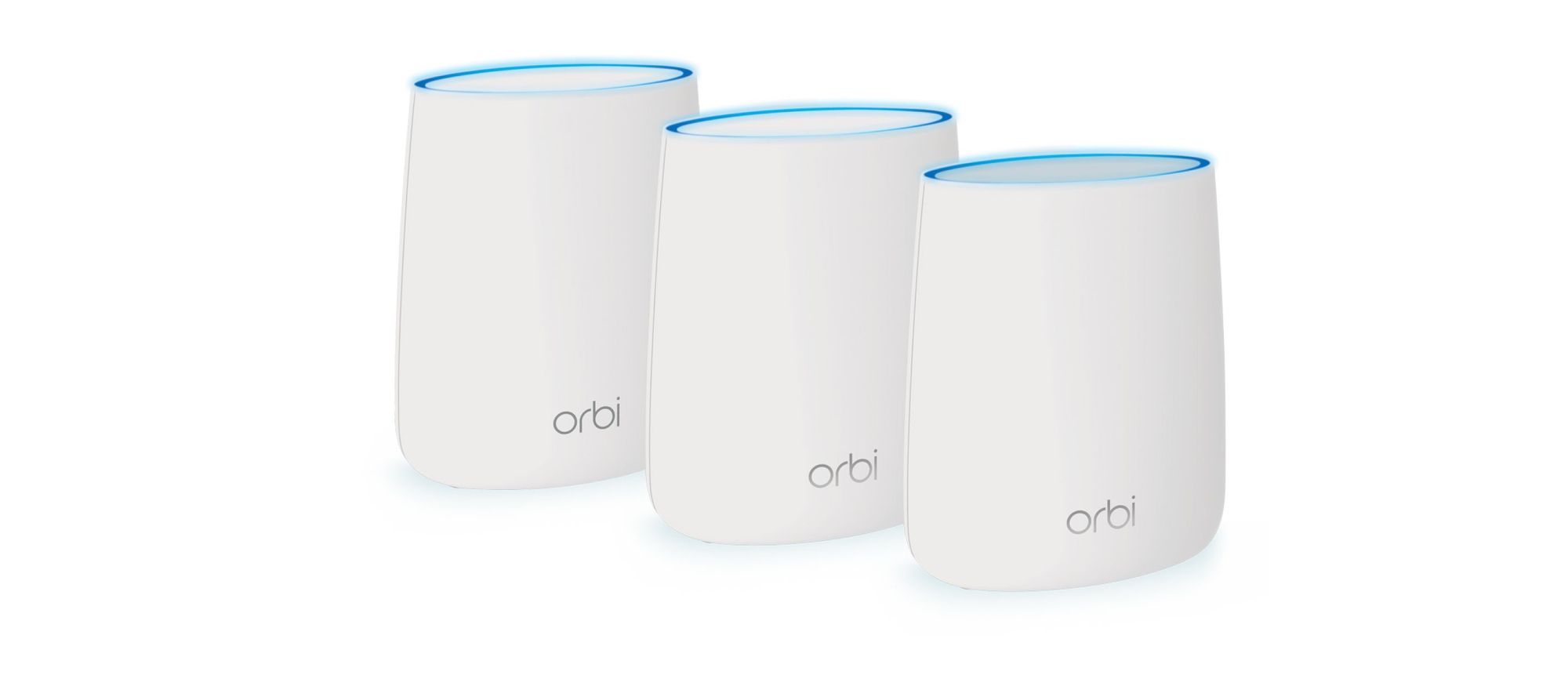 Orbi uses a daisy chain system to connect beacons throughout your house to provide a tight weave of connectivity for multiple devices. Netgear boasts that Orbi is 100% faster than Google and Eero WiFi (tests show speeds of up to 1,733 Mbps). The base unit has three Gigabit LAN ports, a WAN port, and a USB 2.0 port.
The easy-to-use mobile app offers parental controls, various options to manage the entire system, control the equipment and set up security. You can even pause your WiFi if you need to. Overall, Netgear delivers the best mesh network experience out there, and it's affordable to boot. Our only beef is that the units are a bit oversized.
---
Best Mesh WiFi for Gaming
nother contender in the lineup is the Eero Pro and Eero Beacons. This system is excellent for large houses with lots of dead spots. Using add-on beacons, you can place them anywhere around your home to fill in the weak areas. The units are smaller than some of the competitors and easy to use and set up.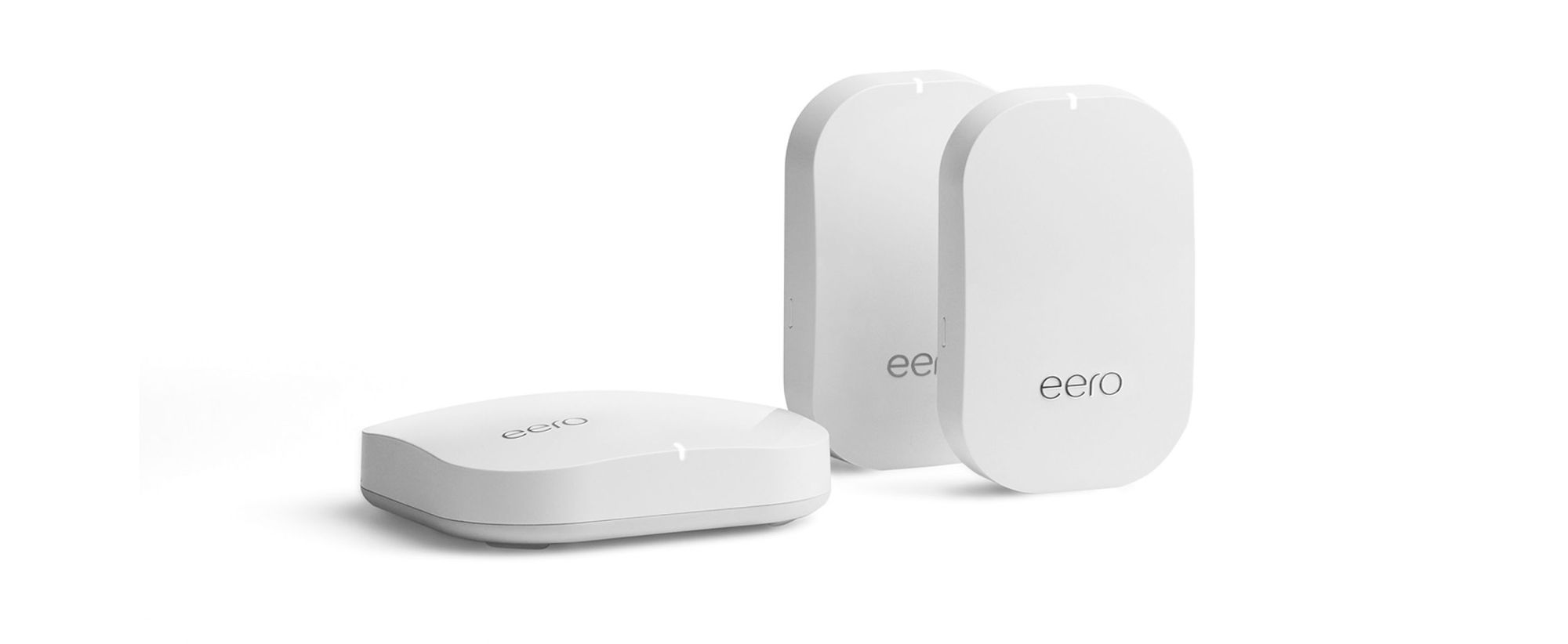 Eero works well with other devices, including Alexa-enabled gadgets. The units work with all types of ISPs and have built-in encryption to keep your network safe from hackers. Another bonus is they are relatively cheap to purchase. The only drawback is the central unit has only one Ethernet port, and the beacons have none.
---
Best Mesh Network for Large Home
Next in line for the best WiFi mesh network is Google Nest Wifi. Experts agree that even as a stand-alone router, this device is packed with power, speed, and convenience. It is definitely one of the most modern, best-looking designs we've seen. The setup is as easy as installing an app on your phone and scanning a QR code.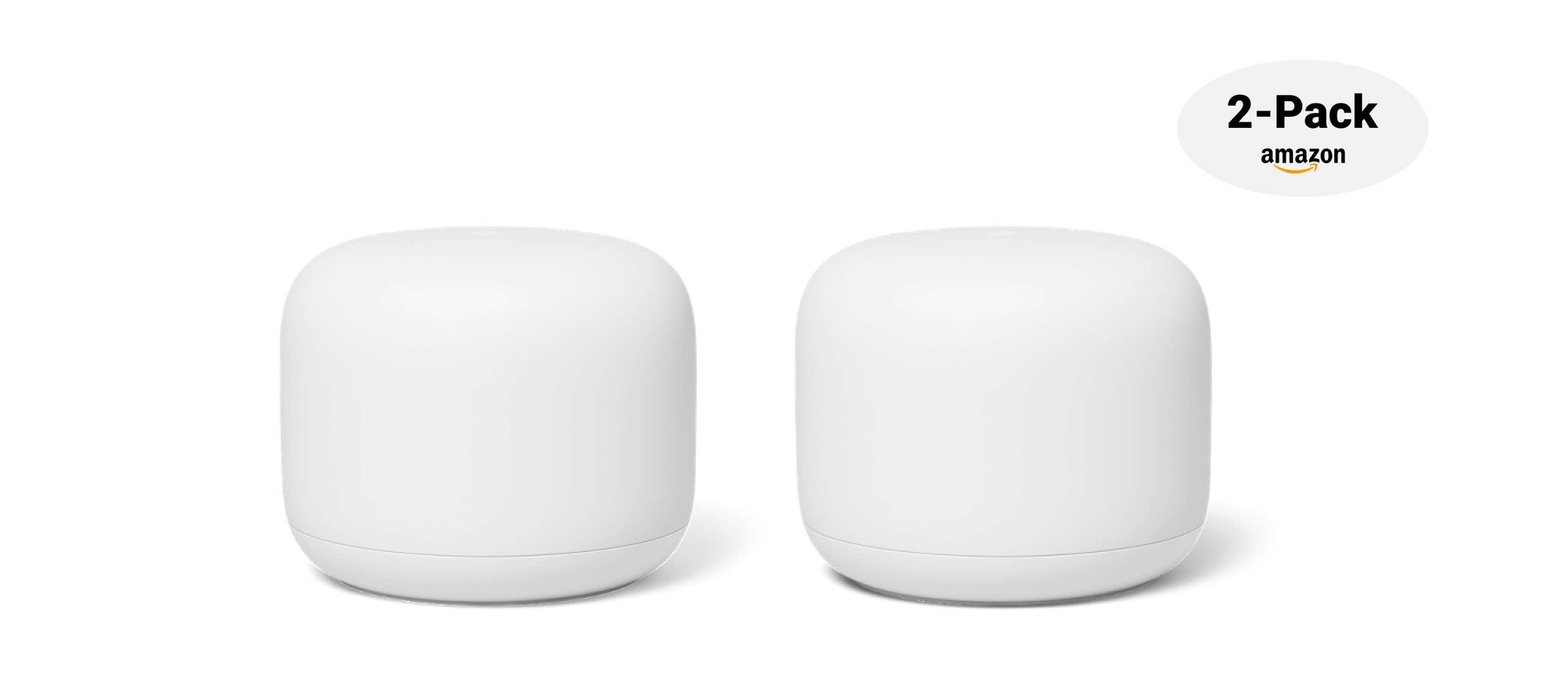 Google Nest Wifi sells in a one or 3-pack depending on your needs. One Google Nest Wifi access point covers 2,200 square feet, and a system using three will give you top-notch WiFi coverage of 6,600 square feet. Google Nest Wifi boasts of network speeds of up to 2,200 Mbps.
The only downside to this product is you have limited hardware options. For example, there are no USB ports to add peripherals, and you can't select a specific channel per access point. But other than that, they look great, work well, and are inexpensive to purchase.
---
Best Mesh WiFi for Thick Walls
Linksys Velop is getting a lot of attention for its impressive marks as the best mesh WiFi for thick walls. It comes in a pack of 3 glossy towers (nodes) that work together to blanket your home with WiFi connectivity. They are easy to set up and install. The base unit has two Gigabit LAN ports. Each node covers 2,000 square feet of area. The kit comes with three for a total coverage of 6,000 square feet, which is perfect for large homes with multiple floors. Each node can deliver speeds of up to 400 Mbps.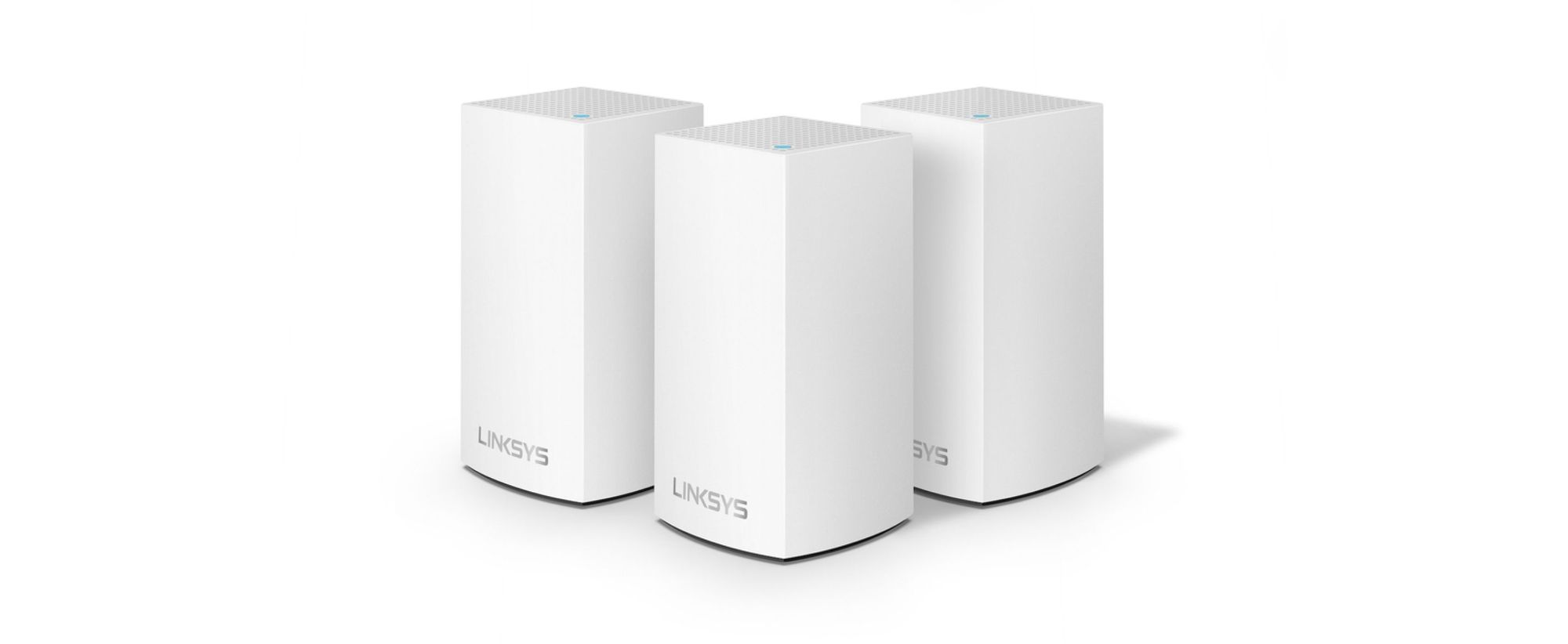 The Velop system also uses MU-MIMO for fast data streaming. The accompanying app is robust, offering parental controls, system management, and some advanced networking features, including device prioritization. However, the units do not have USB ports, the system is quite expensive (almost $500), and many users won't need that much firepower.
---
Best Mesh WiFi System for Connecting Smart Home Devices
Last but certainly not least on our list is the TP-Link Deco M9 Plus. Along with being one of the least expensive systems, the TP-Link Deco M5 Plus also offers easy setup, parental controls, malware and virus protection, MU-MIMO (multi-user, multiple input, multiple output technology) and more.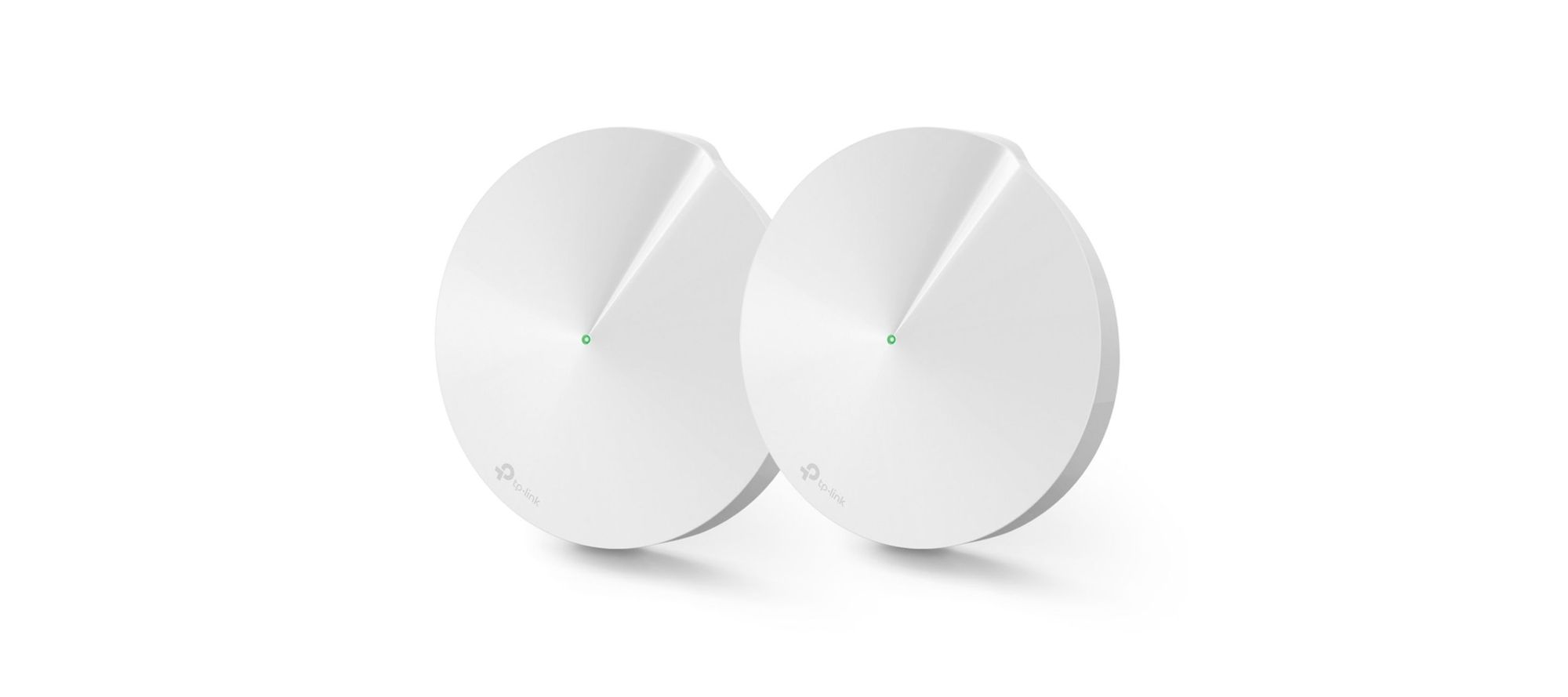 The two units each have two Gigabit Ethernet ports and a USB-C power port. Together the system can handle 3,800 square feet of network coverage. The downside to this system are speeds are limited to 500Mbps, no dedicated band control, and no web interface. You can only control the system via a mobile app.
---
What is Mesh WiFi System?
A mesh WiFi system is a home or office network which is made up of multiple access points to stretch your signal to the most remote areas of your building. When comparing a mesh WiFi network vs. a router, mesh networks are the hands-down winner.
A mesh network kit usually comes with the main router and then smaller access point devices to position throughout your home or office. These networks are great for older buildings and homes with a lot of brick, plaster, or concrete where signals may be lost.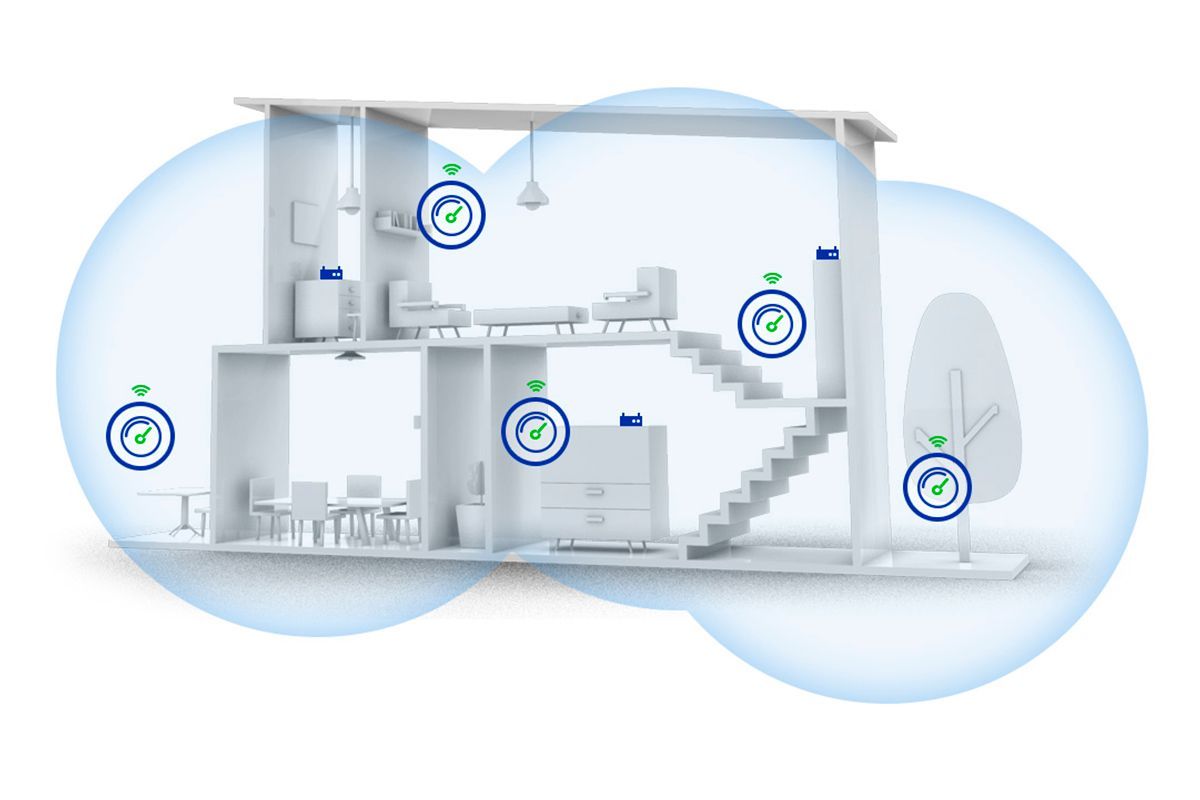 The hardware and software of a mesh network work together to blanket your home or office space with a strong WiFi signal throughout, eliminate gaps or speed lags. The result is a robust WiFi signal that stays strong no matter where you are in the home.
What Are the Benefits of Mesh WiFi Systems?
Typical network routers can only carry a WiFi signal so far. In large homes or buildings with a lot of square footage, a much better solution is a WiFi mesh network. Mesh networks distribute the WiFi signal more evenly, eliminating dead or weak spots so everyone can stream, browse, and download at the same pace.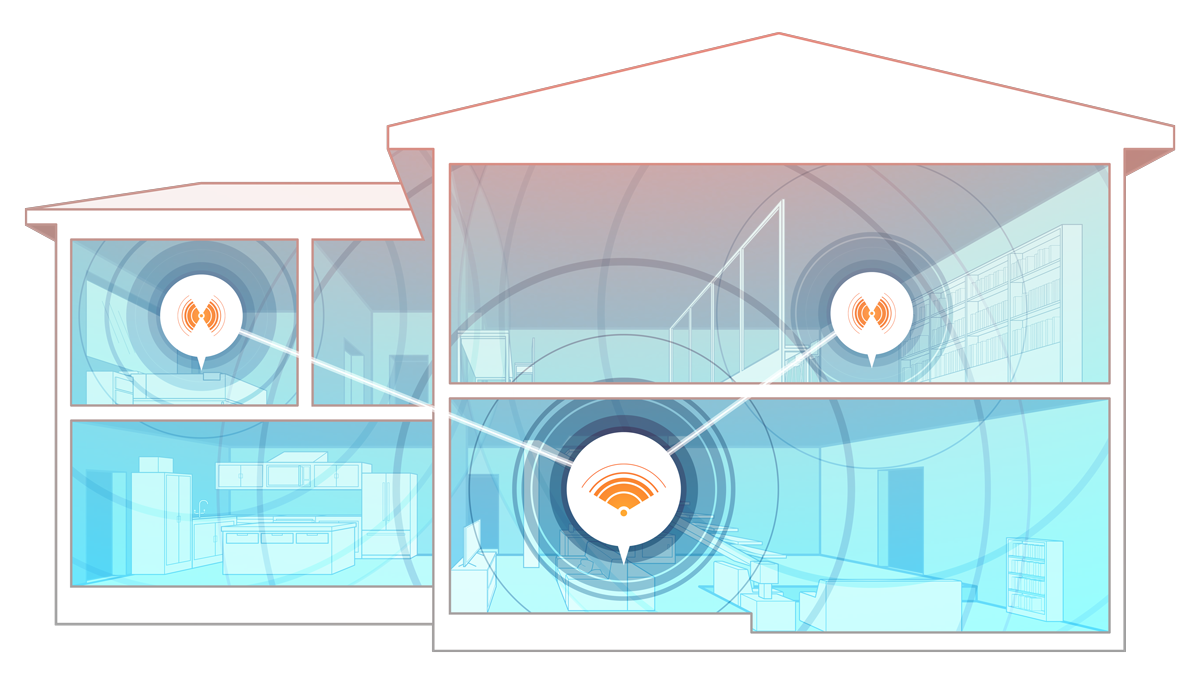 Small homes or apartments don't generally need mesh networks, but for spaces with thick walls or multiple floors, a mesh WiFi system is the best option. Because separate pieces of equipment carry the signal load, your network performance and speed are improved. Don't worry about slow WiFi or dropped connections in dark corners of your home anymore.
Which Mesh WiFi System is Best for You?
Today's families are streaming, browsing, socially interacting and downloading all the time. You can't afford not to have the fastest, most reliable WiFi, and a mesh network is the answer.
When you choose a mesh network system you will need to consider a few things. How large is your house? How fast is your network speed, and what types of features are most important to you? Some of the systems we have reviewed offer a lot of value for less money. Others, like the Velop system, is great for larger homes with more square footage. If you want the fastest option that looks great and works flawlessly, then you can't go wrong with the Netgear Orbi.
Related Articles:
Launchberg editors pick and review products independently. We may earn affiliate commissions when you purchase an item via our links—it helps support our testing.