Snipping tools, otherwise known as screen capture software, are ubiquitous with digital design and digital photography. More than simple screen capturing, snipping tools should be part of any internet user's repertoire of tools for communicating information that is not easily explained by text. After all, a picture is worth a thousand words.
This guide will provide an unbiased review of the best free snipping tools as well as directions on how to use them:
Now follow along as we review the most popular snipping tools.
Snagit is just more than a screen capture utility. It offers a broad range of editing and capturing tools and a comfortable user experience. The tool is intuitive, has a preview window, which shows a zoomed thumbnail shot of whatever your cursor is hovering over; the main screen of the program immediately gives you a choice of capture format, depending on what you need to grab.
Snagit works on both Windows and Mac. You can download it for free and try the software for 15 days. Snagit allows you to capture your entire screen or only a selected portion of it. The screenshot automatically opens in the Snagit Editor where you can preview, edit, and share the capture.
Snagit makes it easy to capture images or record videos, import images from cameras and scanners, capture text from within an image and drop it into a text editor.
Moreover, Snagit 2020 comes complete with a wide array of pre-made layouts and templates to help you create professional-looking technical documentation and instructional content right inside the app.
👆 SPECS:
Works on: Windows and macOS
Price: $49.95
✅ PROS:
Open source
Easy-to-use interface
Free trial: full featured for 15 days
⛔️ CONS:
It only provides minimal video-editing tools
Price
---
The default Windows 10 snipping tool, Snipping Tool as its name suggests is a simple screen capture application designed to quickly and easily capture, save, and share still images. More versatile than the Mac version, Snipping Tool can't only capture full screenshots but can also draw custom snips and perform window specific snips.
Easy ways of how to take a screenshot on Windows 10 .
Even better, Snipping Tool supports simple text annotations and free-hand drawing. While there was a rumor that Microsoft had decided to do away with the Snipping Tool in its recent Windows 10 updates, Snipping Tool can still be found by selecting the 'Start' button and searching for it.
👆 SPECS:
Works on: Windows
Price: Free
✅ PROS:
Simple editor
Customizable screenshots
⛔️ CONS:
Image capture only
Windows only
---
Screenpresso is one of the best snipping tools for Windows 10 allowing you to not just edit screenshots by adding drawings or cutting out parts that you don't need, but also to get snapshots of several screens at once (suitable for multi-monitor setups).
The snipping tool can capture HD Video of your on-screen activities, exporting the results in MP4 (H264), WebM, Ogv or WMV formats and allows you to upload videos directly to your YouTube, Twitpic, Flickr, Facebook, Evernote, even FTP servers. Captures are limited to a maximum of 15 seconds in the free version and include Screenpresso branding.
👆 SPECS:
Works on: Windows
Price: Free/$29,99
✅ PROS:
⛔️ CONS:
Branding in a free version
Limited image editor
---
A small and simple screen capture utility, DuckCapture is the best snipping tool for Windows 10 and macOS. Great for still image snipping, DuckCapture offers customizability for capturing different areas of your screen or capturing particular screen shapes.
Captured images can be edited with annotations, text, shapes, arrows, and custom sizes and colors. DuckCapture comes with one severe restriction however; that as a snipping tool it is limited to still images only.
👆 SPECS:
Works on: macOS and Windows
Price: Free
✅ PROS:
Simple user interface
Custom editing
⛔️ CONS:
Image capture only
Dated look
---
A great Windows snipping tool, PicPick can capture all types of screen images easily and includes a powerful editor that even lets you edit images before saving them locally.
PicPicks editor is perfect for most and comes with a wide array of features such as text overlay, adding shapes, blur, and pixelation, resizing and rotation, and freehand drawing. Even better, PicPick automatically opens its editor any time you capture a screenshot. However, once again, PicPick is limited only to still image capture.
👆 SPECS:
Works on: Windows
Price: Free for personal use
✅ PROS:
Powerful editor
Intuitive interface
⛔️ CONS:
Image capture only
Windows only
---
Lightshot is a simple screenshot software tool available for Windows, Mac and in your web browsers, namely Chrome, Firefox, Internet Explorer, and Opera. It does not just capture an essential area of your screen, but comes with sharing options and editing tools like cropping, transforming, adding new layers or even adding filters and special effects.
LightShot is an excellent replacement for the standard PrtScr functionality in Windows. It features an impressive online editor but lacks more capturing options.
👆 SPECS:
Works on: Windows, macOS, Chrome, Firefox
Price: Free
✅ PROS:
Includes an image editor
Easy-to-use application
Powerful editors
⛔️ CONS:
No publicly available license
---
ShareX is a free open-source screen recording tool that lets you capture or record any area of your screen and share it with a single press of a key on an extensive collection of platform destinations, including Google Drive, Dropbox, Twitter, Imgur, bit.ly, Pastebin, among others.
👆 SPECS:
Works on: Windows, macOS, Linux
Price: Free
✅ PROS:
Open Source
Capturing (screen, video, a window, etc.) with annotation
Customizable
Allows uploading to a vast number of different services
⛔️ CONS:
---
Screenshot Captor is another piece of free software available only for Windows. It's a versatile snipping tool capable of capturing still images in selected areas, whole windows, and even content from a scrolling window. Even better, Screenshot Captor can record images from your webcam.
Use Screenshot Captor's editor to block out sensitive information, add text overlays and other custom edits - there's even a watermarking tool to protect your intellectual property. One downside to Screenshot Captor is its expiration after 6 months. While it's free to renew, a new subscription key must be generated every six months to continue to use the program.
👆 SPECS:
Works on: Windows
Price: Free with 6-month renewals
✅ PROS:
Powerful editor
Customizable
Many export options
⛔️ CONS:
Subscription key expires after 6 months requiring you to register for a new account to continue using
Image capture only
---
A now discontinued Mac utility for capturing image content, Grab has been replaced in the latest Macs with a simple screenshot utility. Unlike its predecessor, the newer snipping tool for Mac is no longer classified as an application, instead, it is a feature that is accessible via shortcut.
Less of a snipping tool and more of a shortcut for capturing content, both Grab and its newer cousin, are accessible by using any of the following shortcuts: Command+Shift+3 to take a picture of the entire screen and Command+Shift+4 to drag to select a particular area. Screenshots save directly to the desktop.
👆 SPECS:
Works on: macOS
Price: Free
✅ PROS:
Built in for mac
Simple to access with shortcuts
⛔️ CONS:
No built-in editor
Image capture only
Mac only
---
Greenshot is a simple screenshot software tool for Windows and macOS that offers many of the same features as its proprietary counterparts. It allows you to quickly take screenshots of a selected area, capture complete web pages, annotate, add arrows, signs, boxes, highlight or obfuscate parts of the screenshot and export files.
Being easy to understand and configurable, Greenshot is an efficient tool for project managers, software developers, technical writers, testers and anyone else creating screenshots.
👆 SPECS:
Works on: Windows and macOS
Price: Free
✅ PROS:
Open source
Easy to use
Freezes screen when you capture
Allows annotating, highlighting and obfuscating screenshots
⛔️ CONS:
---
What are the Benefits of Using a Snipping Tool?
There are many great reasons why snipping tools are useful and why its high time you adopted one into your digital repertoire. For one, snipping tools are a simple way of conveying information that is not easily communicated in text. If you've ever tried explaining a complicated digital process to someone, you may have found that simply writing directions isn't enough.
With some user interfaces as complicated as they are today, being able to quickly snap a photo or make a quick educational slideshow of you completing a process can make the learning experience that much easier for others.
While great for teachers or those making tutorials, snipping tools are also widely used by content makers to create viral content such as memes or even short videos. In their very essence, snipping tools are simple recorders that come packed with quick and easy editors. From capturing an image with a snipping tool, you can then easily add text, graphics, or maybe even voiceovers.
---
What are the Criteria for Choosing a Snipping Tool?
When choosing a snipping tool, the most important thing is ensuring that it can capture different image types and sizes. Many free programs can only capture images, but with their editors, chances are they are much more useful than your legacy operating system's built-in tool.
Another important factor to use when evaluating a snipping tool is whether it can perform basic editing. Editing can mean many things, but at its most basic try and find a snipping tool that allows you to easily cut, blur, or watermark your work. To avoid having to import your recordings into yet another program, find a snipping tool with text overlay to simplify the creative process.
As with most software decisions, whether or not your program is easy to use is often the most salient point. The best snipping tools combine powerful and creative editors with beautiful and intuitive user interface design.
---
Can I use a basic snipping tool for Mac and Windows?
Definitely, you can! There are basic snipping tools in both operating systems already and they can work quite well for you if you just need to take a screenshot of a still image on your screen.
If you've ever used a Mac then you might be familiar with the ways of how to take a screenshot on a Mac using snipping tool shortcuts below:
CMD + SHIFT + 3
makes capture a full-screen screenshot
CMD + SHIFT + 4
helps you capture selected area as a screenshot
CMD + SHIFT + 5
captures only an active window that you choose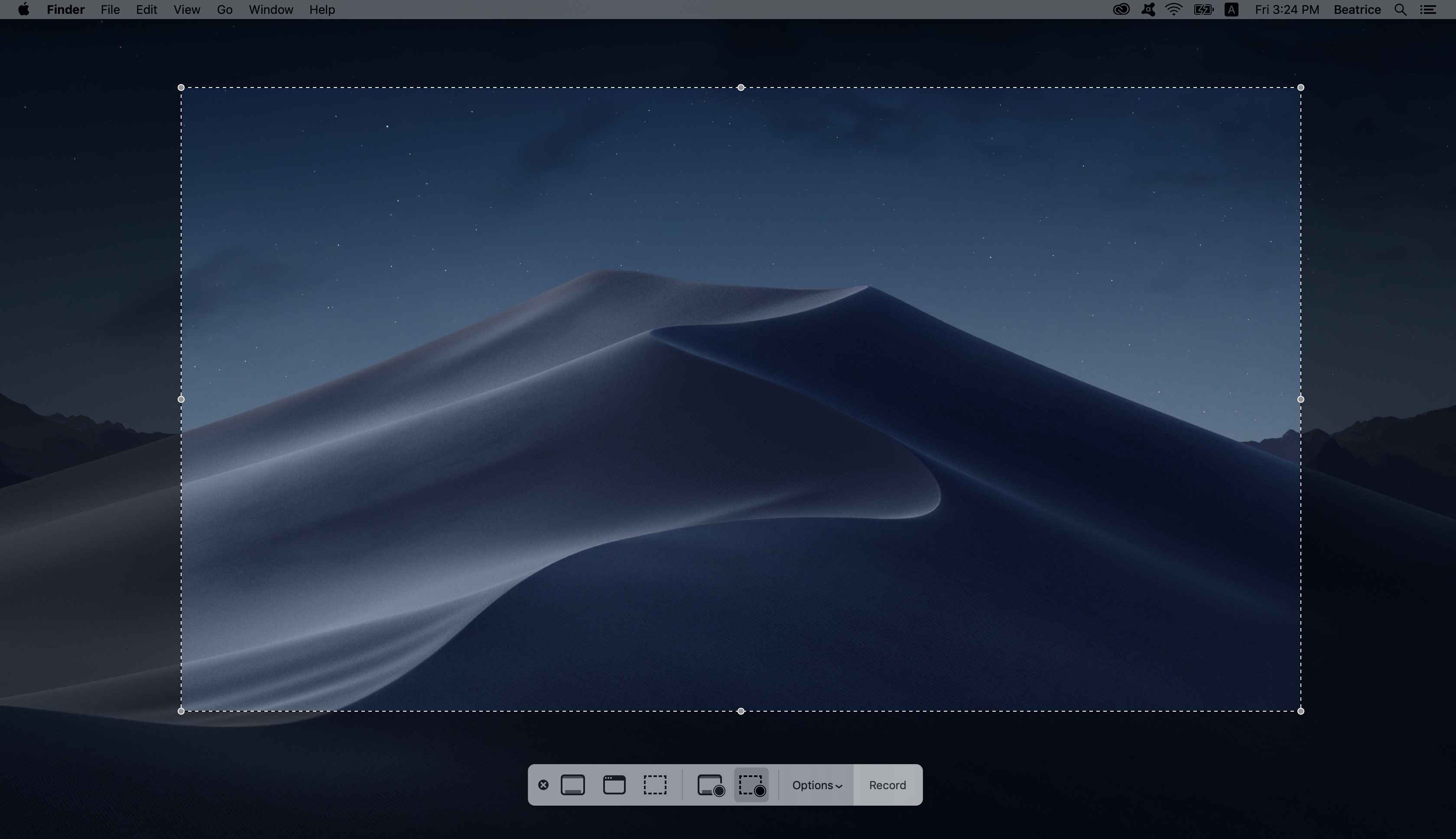 To find the best snipping tool for Mac check a list of these snipping tools for Mac, try, and choose the best one that fits your needs.
Looking to capture images on Windows? With Windows, the PrtScn screen button does the same thing:
CTRL + PrtScn
takes a screenshot of the whole screen
ALT + PrtScn
takes a screenshot of an active window
More ways on how to take a screenshot on Windows.
It's a no sweat to click just one button or several buttons to capture an image. However, basic Windows and Mac snipping tools don't come with even the most basic features common to most snipping tools we consider below. The methods considered above are crude and limited, with no other features besides simply capturing a still image.
---
Use Snipping Tools to Capture and Share All Your Digital Content
By now you should have a pretty good idea of some the pros and cons of the various freeware snipping tools available online. While these are great for capturing still images, if you're seeking something more powerful, for instance, to capture video, these programs will not suffice.
Many more powerful paid snipping tools can be found under the moniker of screen recording software. These programs can do all of the above and more as they pack video editing, audio capabilities and more into powerful screen capturing applications.
Related Articles:
Launchberg editors pick and review products independently. We may earn affiliate commissions when you purchase an item via our links—it helps support our testing.