The holidays are fast approaching, and many of us rely on Black Friday and Cyber Monday deals to save a bundle on gifts. We have scoured the internet to find the best Black Friday and Cyber Monday deals for you!
The temperatures are dropping, the leaves are falling, and excitement is building for the upcoming sales that will follow Thanksgiving. Black Friday and Cyber Monday provide shoppers with a unique once-a-year experience of high energy, deep discounts, and limited stock. On the news every year, we see hordes of people fighting over goods in top stores all around the country. Black Friday is not for the faint of heart, but if you are up for it, you can snag some fantastic discounts and have a lot of fun doing it.
What are Black Friday and Cyber Monday? A Short History
The day after Thanksgiving is what people refer to when they mention Black Friday. Dating back to the early 1950s, retailers began dropped prices the day after Thanksgiving to kick off the Christmas shopping season. Since 2005, Black Friday has become the busiest shopping day of the year for most retail operations. The name Black Friday comes from referencing the point at which retailers switched from being "in the red" to "in the black," meaning they were finally turning a profit.
Black Friday has since morphed into an entire weekend and beyond. The success of Black Friday marketing has prompted stores to stretch their hours way beyond normal operations during this event. Some stores open at midnight, some at 4 a.m. and 5 a.m. so that shoppers can get a jump on the deals.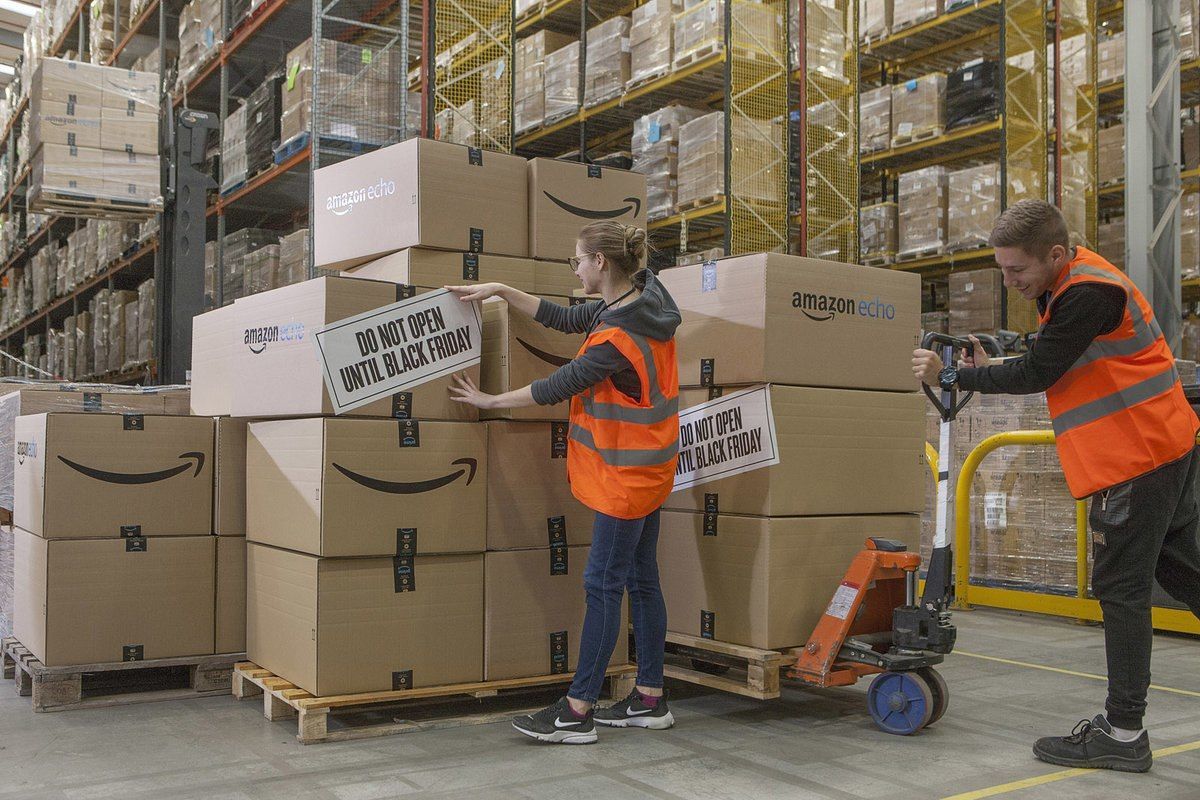 Cyber Monday is relatively new compared to Black Friday, and unlike its counterpart, Cyber Monday takes place only online. It was started by Ellen Davis and Scott Silverman of the U.S. National Retail Federation in an effort to promote online sales and give online shops the same opportunity to offer deals for the Christmas shopping season. It has quickly become almost as popular as Black Friday, which used to primarily be in-store shopping experience.
When is Black Friday 2020?
Black Friday is always the Friday following Thanksgiving; the date changes every year. This year, Black Friday falls on November 27, 2020.
Cyber Monday is always the following Monday, which is November 30, for 2020. However, watch the news and stores because some of the retailers have been moving the needle and opening up deals earlier than the actual start of the event. You may start to see Cyber Monday deals creeping in over the weekend.
Amazon Black Friday/Cyber Monday 2020 Tips
Amazon sells everything from A to Z. They also make the most out of both Black Friday and Cyber Monday. Every year customers enjoy enormous Amazon Black Friday deals and then Amazon Cyber Monday deals after the weekend is over.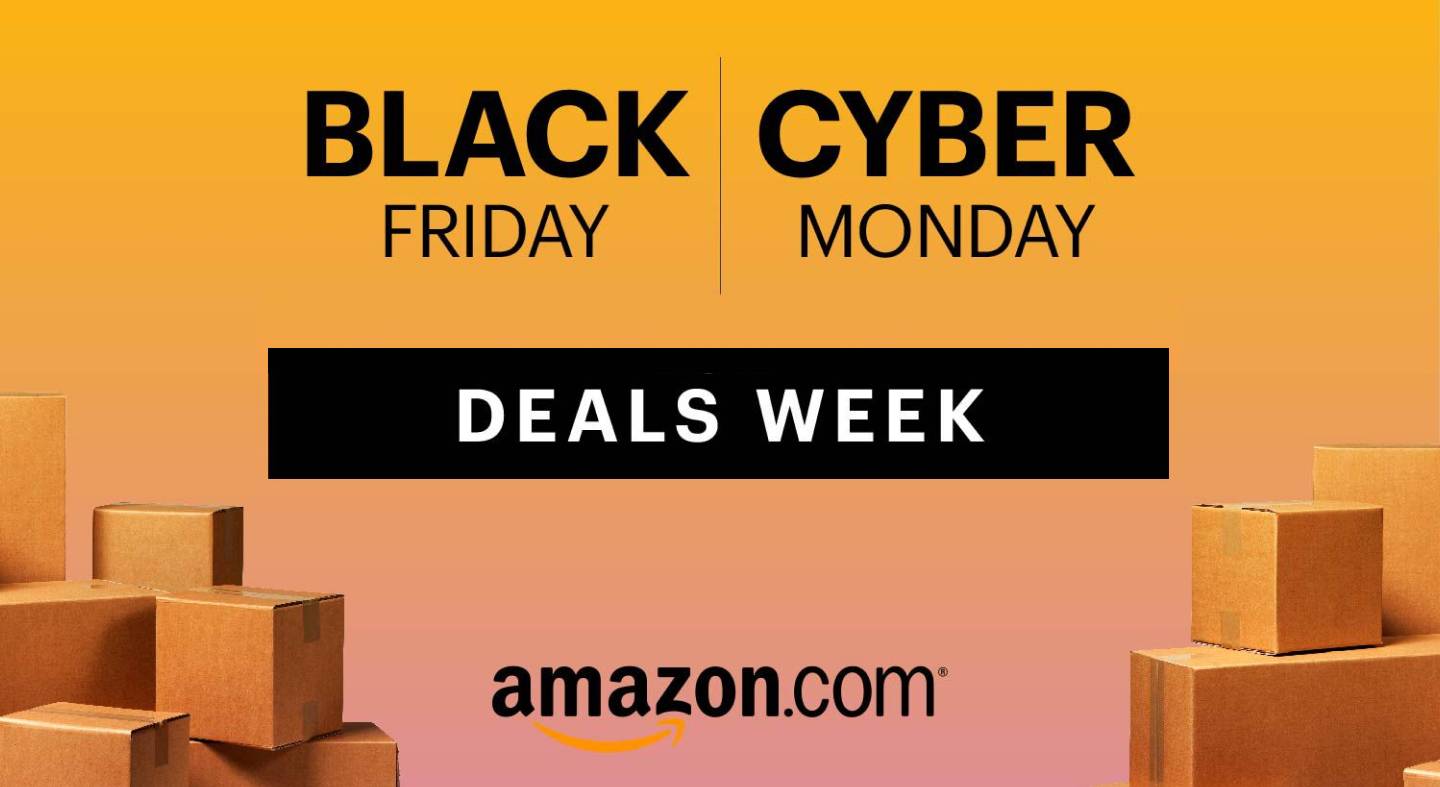 Within the next few weeks, Amazon will start dropping hints about big, upcoming sales associated with the two shopping events. To get the most out of these discounts, try a few of these tips:
Sign up for alerts - if you haven't already, get on Amazon's email list so you will be the first to knew what the deals are and when.
Check back often - throughout the day on Black Friday and Cyber Monday check back on the Amazon store; they offer hourly deals that expire.
Download the app - to stay on top of all the best Amazon Black Friday and Cyber Monday deals, download the app, and turn on notifications.
Best Buy Black Friday 2020 Tips
Best Buy is notorious for having some of the best Black Friday deals around. They open their doors early and offer first customers "doorbuster" deals while they last. If you don't want to stand in line and wait until the doors open, they provide online sales as well. Some tips for Best Buy Black Friday shopping are:
Email alerts - If you aren't signed up for email alerts from Best Buy yet, that would be a great place to start. You will see emails coming soon that gives you a sneak peek at the products that will be on sale.
Thanksgiving Day shopping - Often, Best Buy stores open around 5 p.m. on Thanksgiving to get things started. So, after loading up on turkey and the fixings, you might want to be one of the first shoppers in line to get those great deals.
Sign up for the deal of the day - Best Buy has an area on their website where you can sign up to be alerted of the deal of the day.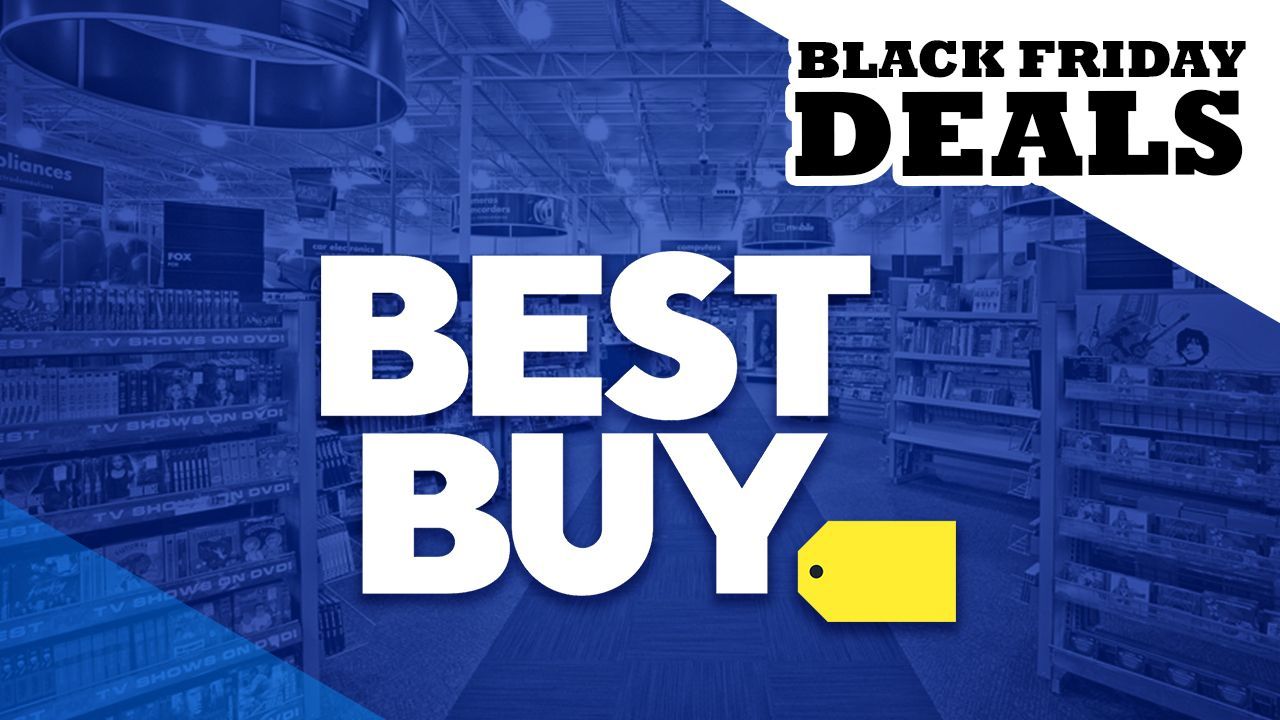 Some of the brands they generally discounts are Apple, Bose, LG, Sony, Samsung, Toshiba, Dell, and more. Typically, things like TVs, cell phones, gaming systems, stereo equipment, headphones, and household gadgets are deeply discounted during their Black Friday event. If you are an online shopper, Best Buy generally offers free shipping during these two events as well.
What to Expect From Best Buy's Black Friday 2020 Sales
Although we can't predict specific products that will be discounted, based on last year, we do expect to see Apple Black Friday deals and Apple Cyber Monday deals. Expect discounts on the new iPhones, iPads, and even AirPods. Dozens of TVs, including 4K models, speakers, and other high-tech equipment, will also be on sale this season. Laptops are always a big seller on Black Friday and Cyber Monday.
Walmart often has huge sales, competing neck-and-neck with Best Buy and Amazon. Be sure to check them out as well and look for their upcoming teasers.
Amazon always offers its own products (like Alexa Echo devices) at great prices during Black Friday and on Cyber Monday. Sometimes you can even get their gift cards at a discounted rate.
Don't forget about Target, Kohl's, Home Depot, and Macy's, which also contribute significant savings to the mix.
The Best Black Friday Deals You'll See This Year
Whether you are looking for deals on sweaters and boots, the latest technology, or things for your home, you are bound to find the best Black Friday deals for 2020 by keeping your eyes peeled for the details about what will be on sale and when. Some shoppers will prefer to skip Black Friday and wait for the best Cyber Monday deals for 2020.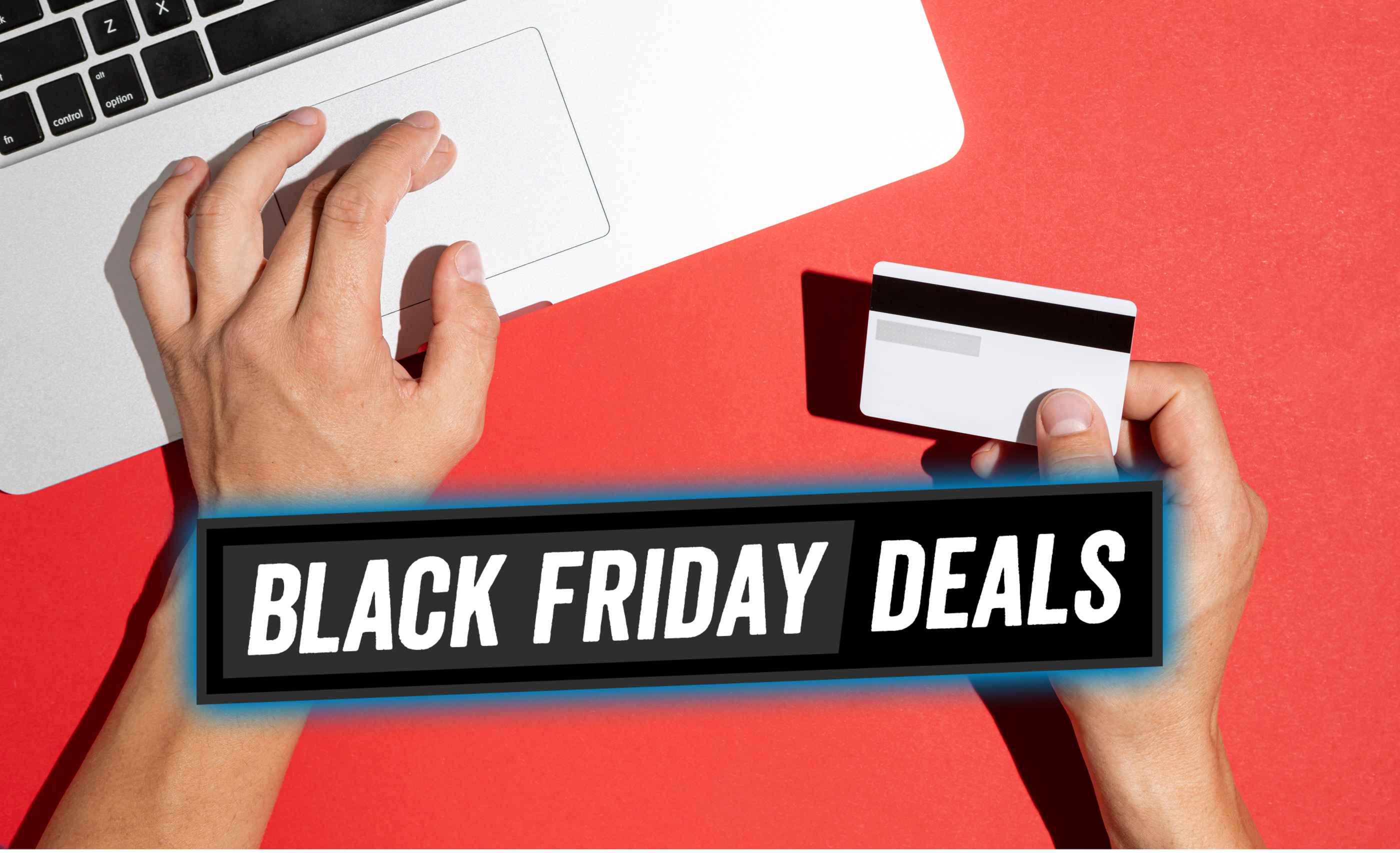 To get the most out of this holiday's shopping season:
Make your wish list now and watch for flyers so you can compare which retailers have the best deal for you.
Watch for price matches so you can buy products where you want to.
Check prices now so you will know when they go on sale and how much you will be saving.
Watch for early discounts. Some retailers start offering early Black Friday and Cyber Monday deals in late October, early November, to get the hype going.
Download apps for the stores you are interested in, and turn on notifications so you will be alerted to doorbuster sales or early savings.
If you miss something, don't worry, these deals often extend beyond the weekend and into the following week.
Finally, don't make any plans, stay focused, watch your email, check for online deals, and stay alert to get the best Black Friday, and Cyber Monday deals this year!
Black Friday Has Begun!
Check the best Amazon Black Friday deals to save money and please you and your beloved ones in the coming holiday season.
Bluetooth Headphones and Wireless Earbuds
Music is everywhere in our life, we do absorb audio content in the car and on the plane, when jogging and in the gym. So, great Bluetooth headphones or wireless earbuds are something that could lighten your life!
We bet you've heard about the new super-handy Apple AirPods Pro earbuds with noise cancelation, but what you haven't heard is that this is the right time to get your hands on them!
Now you can buy Apple AirPods Pro for $234.98 with a $14 discount (6%) on Amazon.
The earbuds have everything to make you a happy camper; they are ultracompact, noise isolating, lightweight, and sweatproof.
Read more about the Apple AirPods Pro earbuds here: https://launchberg.com/best-wireless-earbuds
Tired of wires but need to charge your Apple Airpods? Check these fantastic deals:
> Apple AirPods with Charging Case for $134.00 $159.00
> Apple AirPods with Wireless Charging Case (Latest Model) for $164.99 $199.00
The Apple AirPods review is here: https://launchberg.com/best-bluetooth-headphones
> The Best Boost Wireless Charging: Belkin Boost Up Wireless Charging Pad 7.5W for $22.59 $49.99
Hurry up to grab things while they're in stock!
Looking for more to fit your needs, taste, and budget? The list of the best headphones you can get at a discounted price is below.
> Beats Studio3 Wireless for $279.95 $349.95
> Jabra Elite Active 65t for $139.99 $189.99
> BeatsX for $79.95 $99.95
> Optoma NuForce BE Sport4 for $49.00 $79.00
> Jaybird Tarah for $49.99 $99.99
> Sony WH1000XM3 for $278.00 $349.99
> Bose QuietComfort 25 Acoustic Noise Cancelling for $129.00 $177.23
> Bose Hearphones: Conversation-Enhancing & Bluetooth Noise Cancelling Headphones for $399.00 $499.99
---
Wireless Speakers
Wanna listen to music in a louder tone? The right wireless speaker is what you need to match your listening preferences.
Check out these best five wireless speakers from the list of the Black Friday Deals on Amazon:
> Ultimate Ears MEGABOOM 3 for $169.99 $199.99
> JBL Flip 4 for $59.99 $79.95
> Creative T30 for $79.99 $199.99
> Bose SoundLink Revolve+ for $239.00 $299.00
Read more about each piece here: https://launchberg.com/best-wireless-speakers
---
Fitness Trackers and Smartwatches on Everybody's Wrist
Fitness trackers and smartwatches for everyone! Your children, parents, and friends will be happy to get one, as this is considered to be one of the most useful gifts by 2020 (almost like a book or socks.)
> Apple Watch Series 5 (GPS, 44mm) - Space Gray Aluminum Case with Black Sport Band for $409.00 $429.00
> Apple Watch Series 5 (GPS + Cellular, 40mm) - Space Gray Aluminum Case with Black Sport Band for $464.00 $499.00
> Apple Watch Series 3 (GPS, 42mm) - Space Gray Aluminium Case with Black Sport Band for $199.99 $229.99
> Fitbit Versa 2 for $148.99 $199.95
> Fossil Sport for $165.00 $275.00
> Amazfit Bip for $67.99 $79.99
> Samsung Galaxy Watch Active for $173.97 $199.99
To read a review, please drop here: https://launchberg.com/best-smartwatches
---
Robot Vacuums
A spring cleaning time is with the best robot vacuum cleaner only! We'd suggest you pay attention to the Neato Robotics Botvac D7 Robotic Vacuum Cleaner for $599.99 $829.99 because it's been voted the best vacuum cleaner for homes with hardwood according to our writers and reviewers.
Follow the link below to read more about robot vacuums: https://launchberg.com/best-robot-vacuum
Robot Vacuum Cleaners on Amazon: Best Black Friday deals
> Roborock E25 Robot Vacuum Cleaner for $199.99 $299.99
> iRobot Roomba 675 Robot Vacuum-Wi-Fi Connectivity for $229.00 $269.00
> GOOVI 1600PA Robotic Vacuum Cleaner with Self-Charging for $161.49 $189.99
> ILIFE V5s Pro Robot Vacuum Mop Cleaner with Water Tank for $147.32 $299.99
> Neato Botvac D4 Connect Blk for 349.97 $529.99
> Roborock S5 Robot Vacuum and Mop for $499.99 $599.99
Read more about drones: https://launchberg.com/best-drones
---
Have you ever dreamt about breathtaking photos and landscape videos while traveling? It's number one on the list of the most desired gifts:
DJI Inspire 2 Drone for $2970.00 $3499.00
---
Wanna just read a book and not being distracted by social networks and messengers?
Kindle Paperwhite for $84.99 $129.99 is a perfect solution, especially if you can get it with a grand discount.