Animated GIFs have become the go-to way to grab your audience's attention and tell the story in a concise clip that punctuates your point visually.
An animated GIF (Graphics Interchange Format) is a series of still images linked to form a short animation. GIF has been around since the 80s, and it is a low-resolution, small image file type great for use on the web.
Animated GIFs are used in emails, social media, text messages, and websites. They are quick and easy to create, and fun.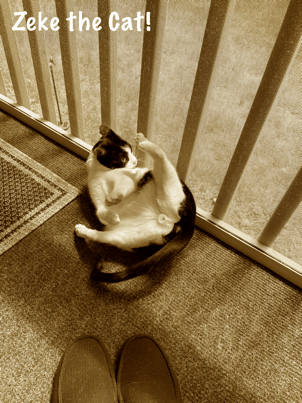 Social media platforms like Twitter and Instagram have libraries of GIFs you can choose from to use in your posts. iPhone even has a built-in cache of animated GIFs to include in your texts. However, if you want a more customized approach, check out these GIF maker apps to create your own GIFs from scratch.
The Best GIF Maker Apps for Your Project
Whether you are creating a GIF for an upcoming email campaign, using the content on your website, or just want to send something cute to your friends, you want the best GIF maker possible to get the job done.
Take a look at our list below of the best GIF maker apps on the planet.
---
GIPHY is available on the web, or you can use it through an app on your iPhone or Android device. Either way, it's a quick and easy option. GIPHY has perhaps the most extensive library of premade GIFs to choose from, which you can use in your own creations.
To use the premade GIFs, you simply choose one and select the code to embed it or share the link with someone. You can also easily share it through social media.
If you want to create your own GIF, you can create an account, upload your own images, animate them, and add text, stickers, captions, and filters. Many people consider GIPHY the best GIF maker online. Overall, it's a good option, although the interface is a bit busy and distracting.
✅ PROS:
Easy to create new GIFs or choose from existing ones.
Extensive library to choose from.
Stickers, captions, filters.
Record your own video or upload one to edit.
Load video from a URL.
⛔️ CONS:
Have to create an account to create GIFs.
---
Another fun-to-use GIF maker app is GIF Me! It works on Android and iOS. The free GIF maker app works great, but the professional version gives you even more options to make really professional GIFs for any purpose.
Within seconds after installing, you can start recording using your phone's camera and then add filters, frames, captions, stickers, and more. You can then export the link or save the GIF file on your device. The interface feels polished and intuitive. The free GIF maker app works very well, but you get more features with the paid version, such as longer GIFs, no ads, and no watermark on your GIFs.
✅ PROS:
Frames, filters, and captions.
Easy to use.
Interface feels high-end and polished.
⛔️ CONS:
Have to pay for the full version to get all the fun features.
Watermarks on free version GIFs.
---
GIF Toaster is another super easy-to-use GIF maker app. To start, you select a file, video, photo, burst, live photo, timelapse, panorama, or existing GIF. To use the app, you simply select your media and go.
You can then change the frame rate of the video, fit, direction, add filters, a text banner, crop the image, flip it, and more. The ads on the free version are distracting and make it more challenging to navigate the app. While testing, we inadvertently clicked a few ads trying to get to menu options.
However, the good news is that the premium version costs only $1.99, so it might be worth getting rid of the ads. One neat feature not offered by all the other apps is the collage maker.
✅ PROS:
Collages.
Turn anything into a GIF.
Premium version is inexpensive.
Fairly easy to use.
⛔️ CONS:
Android users complain about performance and glitches.
Distracting ads.
---
The microblogging app Tumblr available on iOS and Android, also includes a no-frills GIF maker. The best part about this one is it is free to use with no purchase of any kind.
The app is simple to use; just select a photo and add stickers, text, and background effects to quickly and easily post to your blog. The downside is you need to set up an account to use the GIF maker app features.
✅ PROS:
Quick and easy to use.
Features are limited.
Free to use.
⛔️ CONS:
Need to set up an account to use the app.
---
ImgPlay is another fantastic GIF maker tool that allows you to make professional but also fun animated GIFs. You start by selecting your content. You can even record or take a picture on the fly to begin.
One really nice feature is when you choose two photos, you see them animate right off. Then you can make adjustments from there. Most of the apps we tested make you wait until you finish the GIF before showing the animation. You can then select a specific canvas size, crop your image, add text, filters, adjust things like lighting and color saturation, add stickers, borders, and more.
The features are endless. However, many fancy features are only available in the Pro version, which costs $7.99. The interface is simple yet professional. ImgPlay is one of our favorites.
✅ PROS:
Shows animation as you edit.
Canvas sizes.
Filters, borders, mosaic, logos, backgrounds, and text.
Great interface.
Sketch on top of an image.
Also makes memes.
⛔️ CONS:
Free version is limited.
$8 to buy the full version.
Watermark on the free version.
---
If your goal is to create an animated GIF using a screen capture tool, Gifox is your solution. The install on macOS is minimal, and the app displays in the top toolbar. It's pretty easy to use.
You just click to record your screen and then save and share the GIF. There are not many advanced editing features like you would expect, but the true nature of this app is simply screen capture. You can purchase the app for $14.99 if you like it.
✅ PROS:
Minimal install.
Easy to use.
⛔️ CONS:
---
GIF Brewery by Gyfcat is another macOS-based GIF maker app available to Apple users. However, there is no free version that you can try; you have to pay for the full version, which costs $4.99.
GIF Brewery is a professional product loaded with powerful features to upload video, capture it from your screen, record it live, and edit it. The app has professional editing tools like resizing, cropping, image filters, and multiple captions and overlays. It is easy to save your file and share it when done. If you don't mind paying before you try, GIF Brewery might be worth taking a chance on.
✅ PROS:
Dozens of valuable features.
Powerful program capable of making very professional GIFs.
High-end polished feel to the program.
Simple, intuitive interface.
⛔️ CONS:
Users complain of bugs and performance issues.
---
PhotoScape X is more of a complete photo editing software than a GIF maker, although it also creates them. So, if you are trying to figure out how to optimize an image, resize an image, or just looking for an image resizer, this is a tool you should check out.
However, if you want to learn how to make a GIF, another option might be better. This is downloadable software, not really an app, and it has an old-school Windows feel to it. That being said, it does have a lot of image editing features such as filters, lighting effects, collage, cut-out features, brushes, and other tools.
You can edit video frame rates, size things easily, and even add borders. For simple GIF creation, this is probably overkill, but it might suit many users.
✅ PROS:
Dozens of image and video-editing features.
Screen capture and RAW image support.
⛔️ CONS:
Full-scale software, not an app.
Not super easy or intuitive to use.
Expensive to buy, $39.99.
Antiquated interface.
Owned by Microsoft.
---
Cinemagraph Pro is another high-end video editing tool designed to create professional content for marketing purposes. It uses high-quality video files, and the editing tools are comprehensive.
It includes many presets to get you started, and the interface is engaging and intuitive. For some users, though, it might be a bit much. There is a learning curve when editing video and knowing what frame rates are and how to size your canvas. The tool creates stunning videos for a variety of professional purposes.
As a quick GIF maker, it really doesn't fit the bill. They charge monthly from $8.33 (individual) - $25 (business plans).
✅ PROS:
Professional video editing software.
Stunning, easy-to-use interface.
More suited to marketing and design professionals.
Full-featured program, great on Mac.
⛔️ CONS:
Not great for making fun, quick GIFs.
Pricey monthly fee.
---
The Final Word on GIF Maker Apps
Each GIF maker app has good points and some things that need improvement. Our favorites are Gif Me! and ImgPlay because they both have a polished yet easy-to-use interface and a ton of great features. Using either one, you can create really professional GIFs in seconds even with the free versions.