These tools will make your photos look as good as you do.
You've seen them - the flawless photos the Kardashians post on Instagram. We'll let you in on a secret - most celebrities use specialized online photo editors to give their photos that dazzling, Hollywood finish. Yep, it's all by design. Beauty is mostly just a spectacular backdrop.
And here's the best part - it's not rocket science. You don't need to install complicated software. You don't need specialized skills. And better yet, you don't need to pony up the big bucks. It's easy-peasy and affordable, even free. Yes, you can get a free photo editor that works like a dream.
We've covered the best free photo editor for windows, the best photo editor for Mac, and the best free photo editing apps. Today, we'll sift through the apps that you can use on your browser.
We've narrowed down your choices to just three:
---
Looking for an online photo editor like Photoshop? Then you'll feel right at home with Photoshop Express. It's a free photo editor that's available online and offline. You can use it on a web browser or download it to your phone. It is made by Adobe.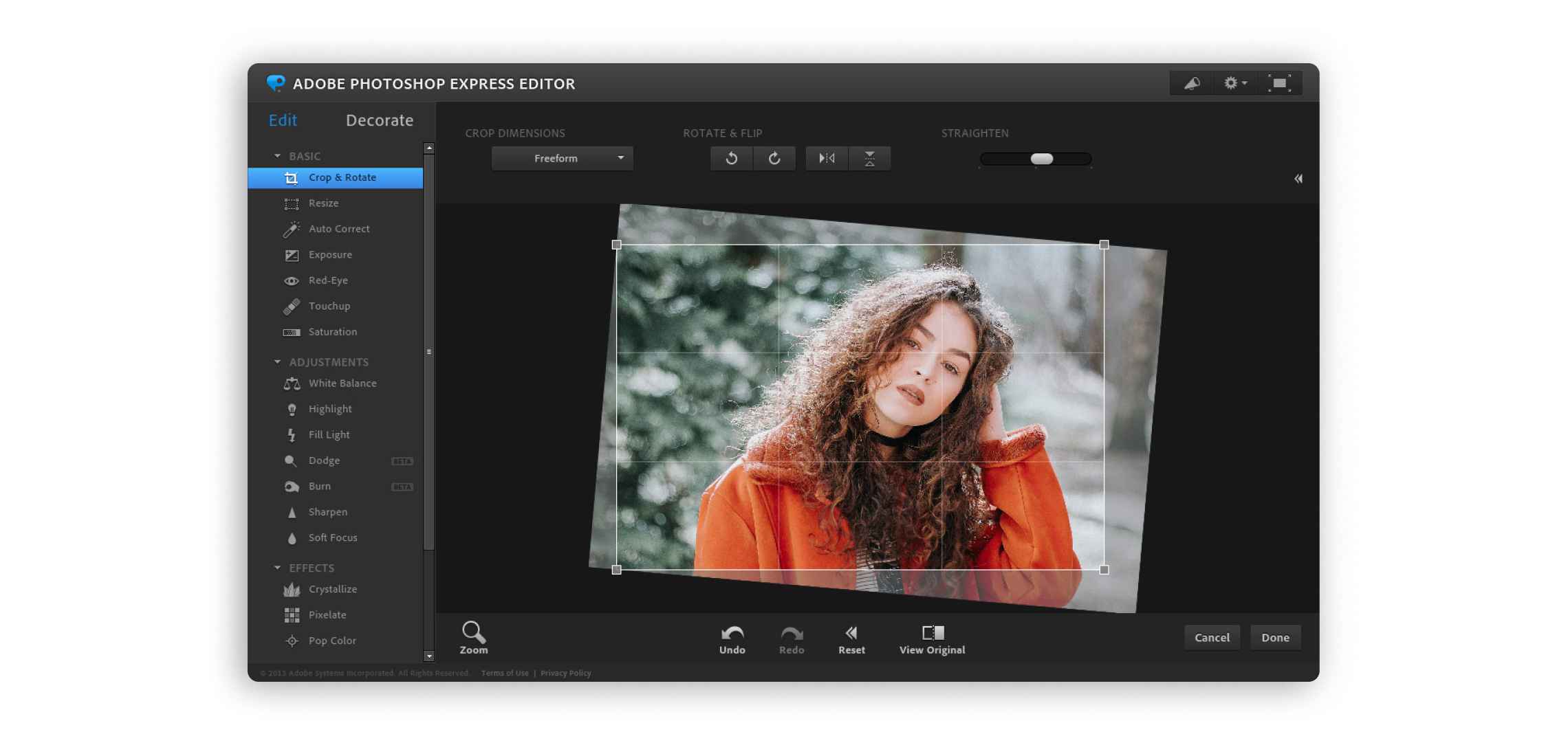 Photoshop Express comes with a cool set of editing options that include rotation, cropping, perspective correction, auto-fix, and a text tool. Dropbox, Creative Cloud and Google Photos come integrated into the app to make sharing a breeze.
✅ PROS:
Well designed
Full-screen option
⛔️  CONS:
Supports JPG only
No social media sharing
---
This free online photo editor is one of the best tools for creating and editing your photos. Though Canva is known for the stylish brochures, flyers, and social media posts, its photo editor is equally good. You can filter, adjust, crop, resize, rotate, and flip photos at the click of a button.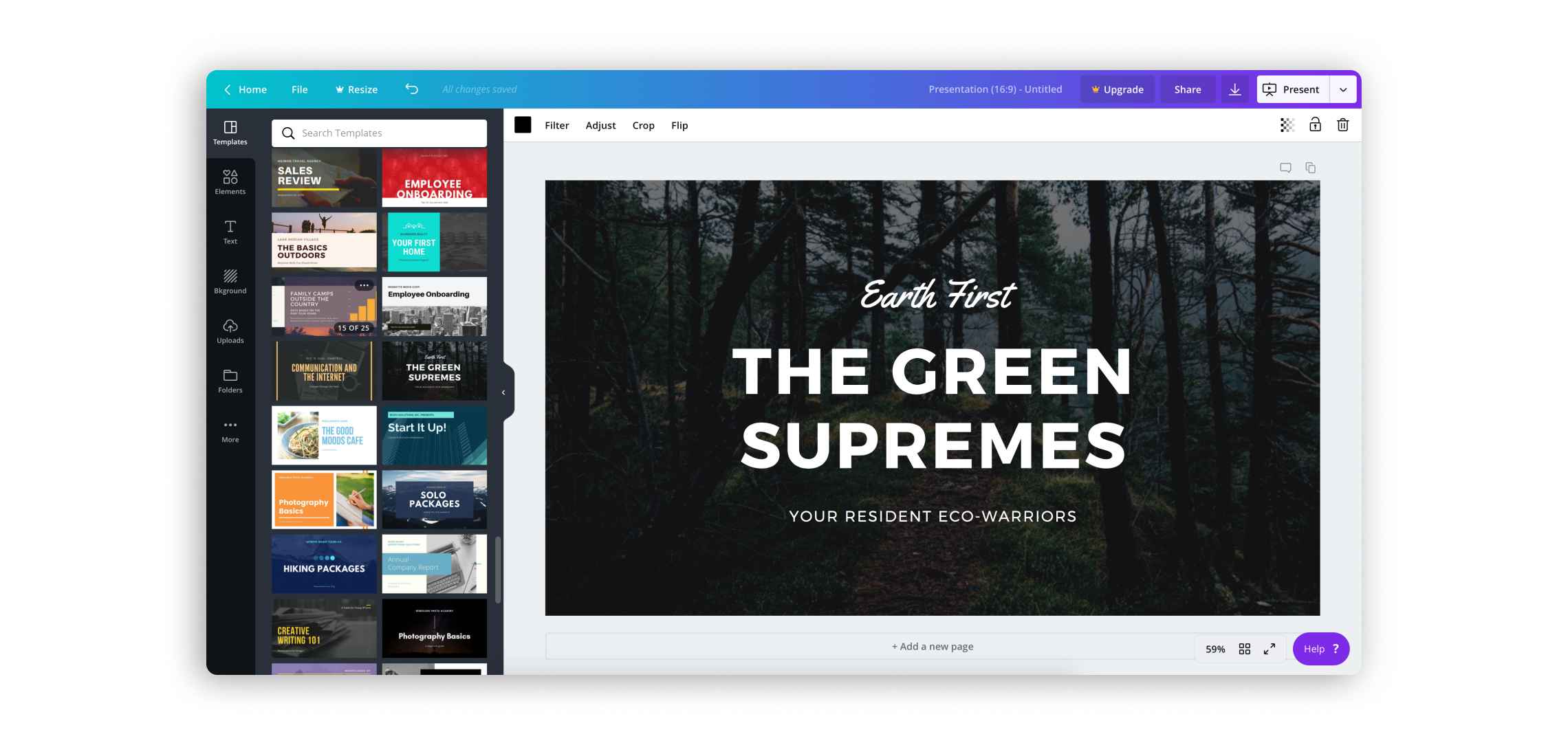 Canva Photo Editor is completely free. However, you'll need a premium subscription to use some of the more advanced features available on the main app. It has plenty of free shapes, frames, and backgrounds that you can incorporate into your photos.
✅ PROS:
Easy to use
Available for free
⛔️  CONS:
Some features Canva is known for are only available to premium users
---
BeFunky is yet another free online photo editor that deserves a place on our list. Not only is it easy to use, but it also comes with plenty of awesome features and layouts.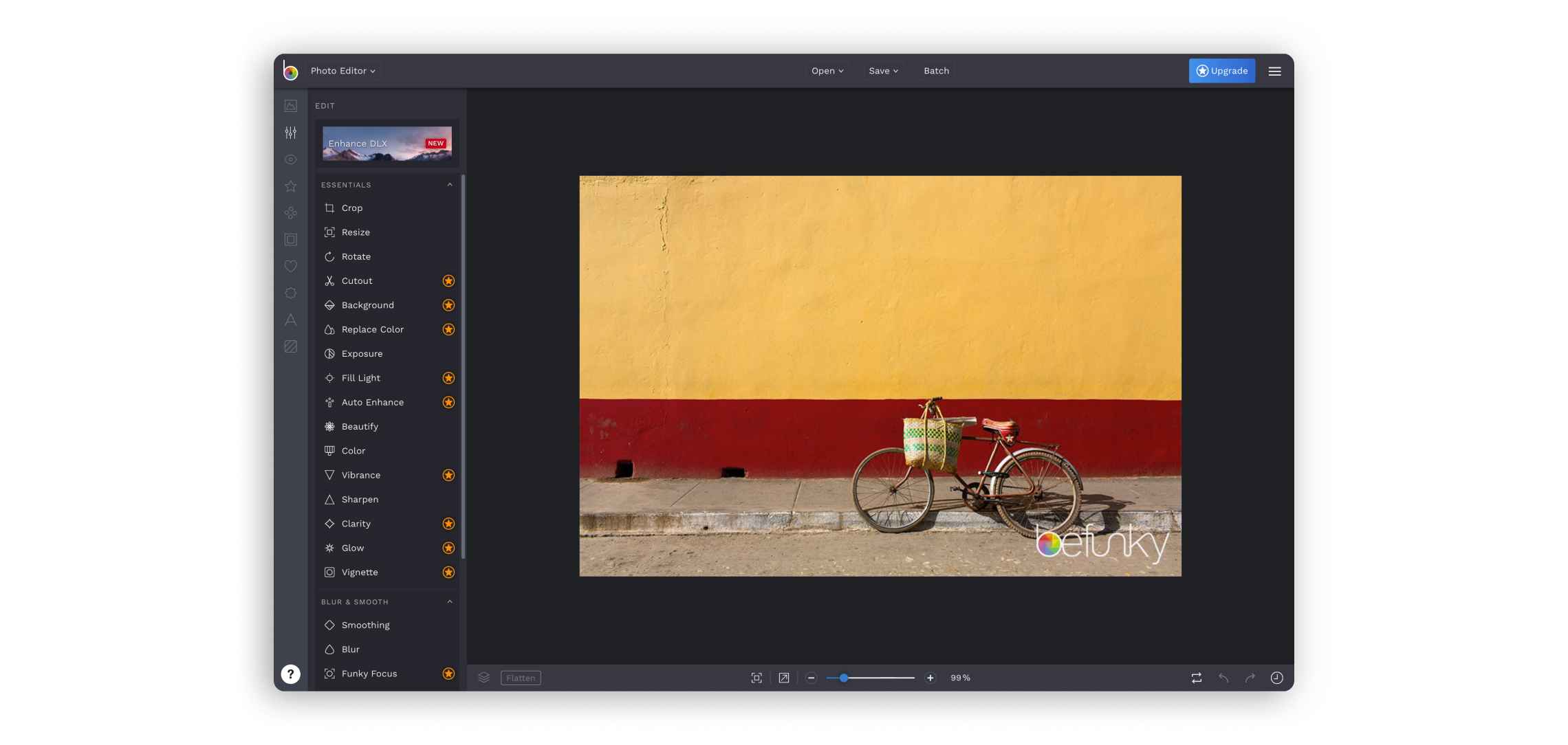 The app enables you to create collages and make edits in full-screen mode without having to create an account. This app is arguably the best free photo editor.
✅ PROS:
Intuitive UI
Tons of free layouts
Supports full-screen editing
⛔️  CONS:
You have to pay to use some features
---
4 Things to Look for When Evaluating Photo Editors
Here are some of the features you should look out for when choosing an app for your needs.
File Formats
You should be able to import and save images in the format you want. Common formats are JGP, PNG, and GIF. These formats are particularly useful if you'll be posting the photos on Instagram.
Standard Editing Tools
You should be able to crop, rotate, resize, and adjust contrast and brightness in photos. The best photo editors have these basic features and more.
Organizing Tools
If you edit a lot of images, then you need software that allows you to keep track of them. A good app should feature thumbnail previews, search, and naming schemes.
Sharing
While this is not a necessity, being able to share your photos at the click of a button is a nice to have feature. You can upload photos to Instagram and other photos sharing services such as Flickr.

Conclusion
Don't settle for average. Touch up your photos to give them the dash of glam that they deserve. These 3 online photo editors are just what the doctor ordered.
Related Articles: