A good Mac photo editor can help you get the most out of your images. Whether you're a professional or an amateur photographer, you need powerful digital editing software to make your photos stand out in the most creative light.
There are all kinds of photo editing software for Mac computers. Some have comprehensive features and functionality, but they cost an arm and a leg. If you want a budget-friendly option, you can always use free photo editors.
Today, we'll take a closer look at three amazing Mac photo editors.
Check our coverage, if you are looking for a free photo editor for windows.
Top 3 Photo Editor Software for Mac
Even today, Adobe is still the gold standard of photo editing software. Although it offers quite an extensive set of features, it is simple and easy to use. It can automate photo editing for you so you can spend more time on other creative endeavors. Thanks to Adobe Sensei AI, you can make collages, wall art, mugs, phone cases, and more with a few taps of your finger.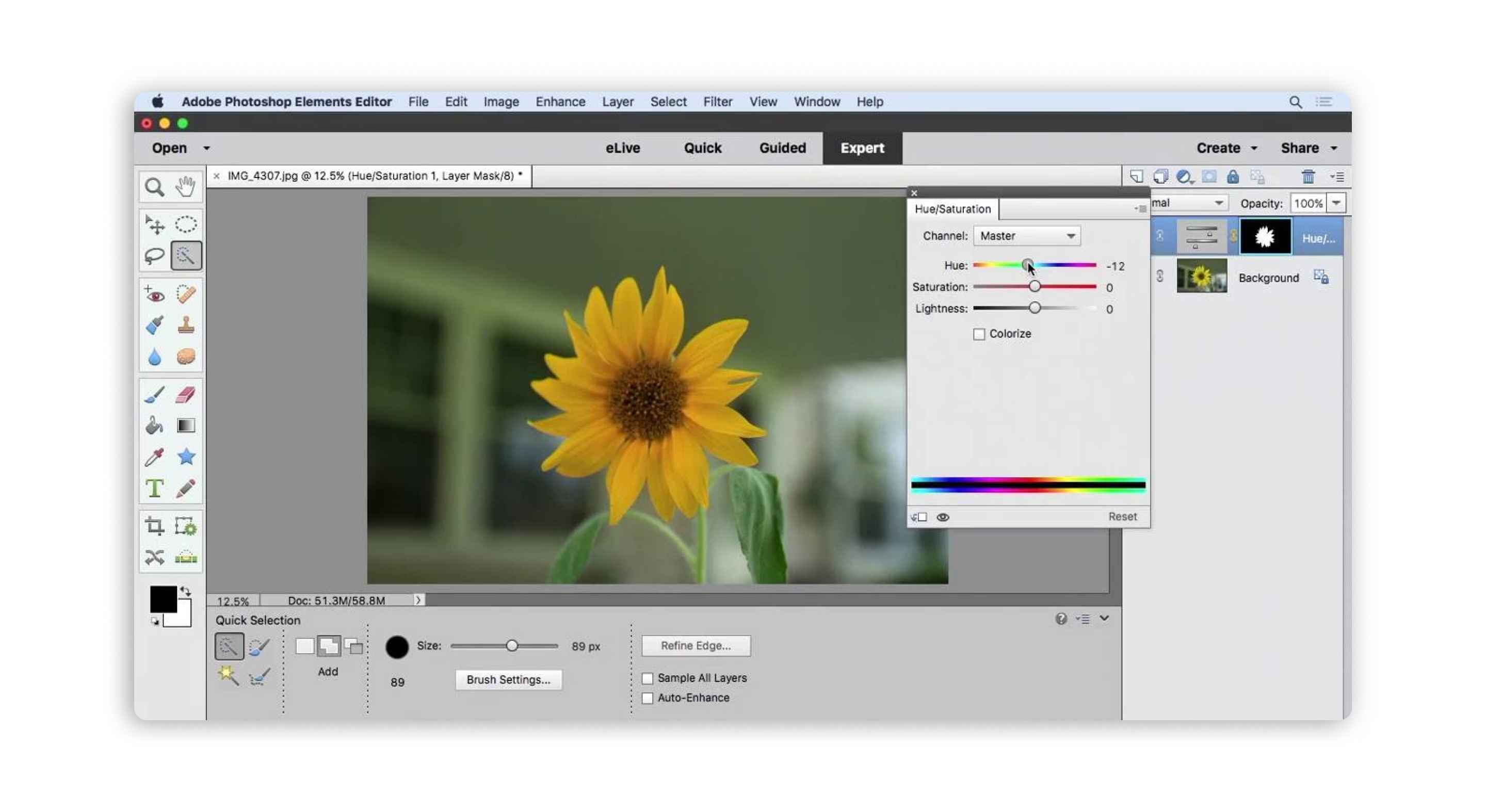 Not to mention, Adobe Photoshop Elements comes with 53 Guided Edits, which you can use as a guide for creating anything from fun memes to multi-photo texts.
All of Adobe Photoshop Elements' editing features don't come cheap. It has a one-time fee of $99.99. If you upgrade your software to the student and teacher edition, it will cost $149.99
✅ PROS:
Built-in photo organizing system
Automated slideshows and collages
Guided edits
⛔️  CONS:
Very expensive
Requires large disk space
---
The best photo editor for Mac for photographers on a budget is Affinity Photo. Equipped with a huge toolset, Affinity Photo is designed to meet the needs of professional creative artists.
It has a complete kit for retouching photos, as well as an extensive collection of non-destructive adjustments. Since it can support countless layers, you can leverage their entire library of filters, effects, and adjustments to create complex photo compositions.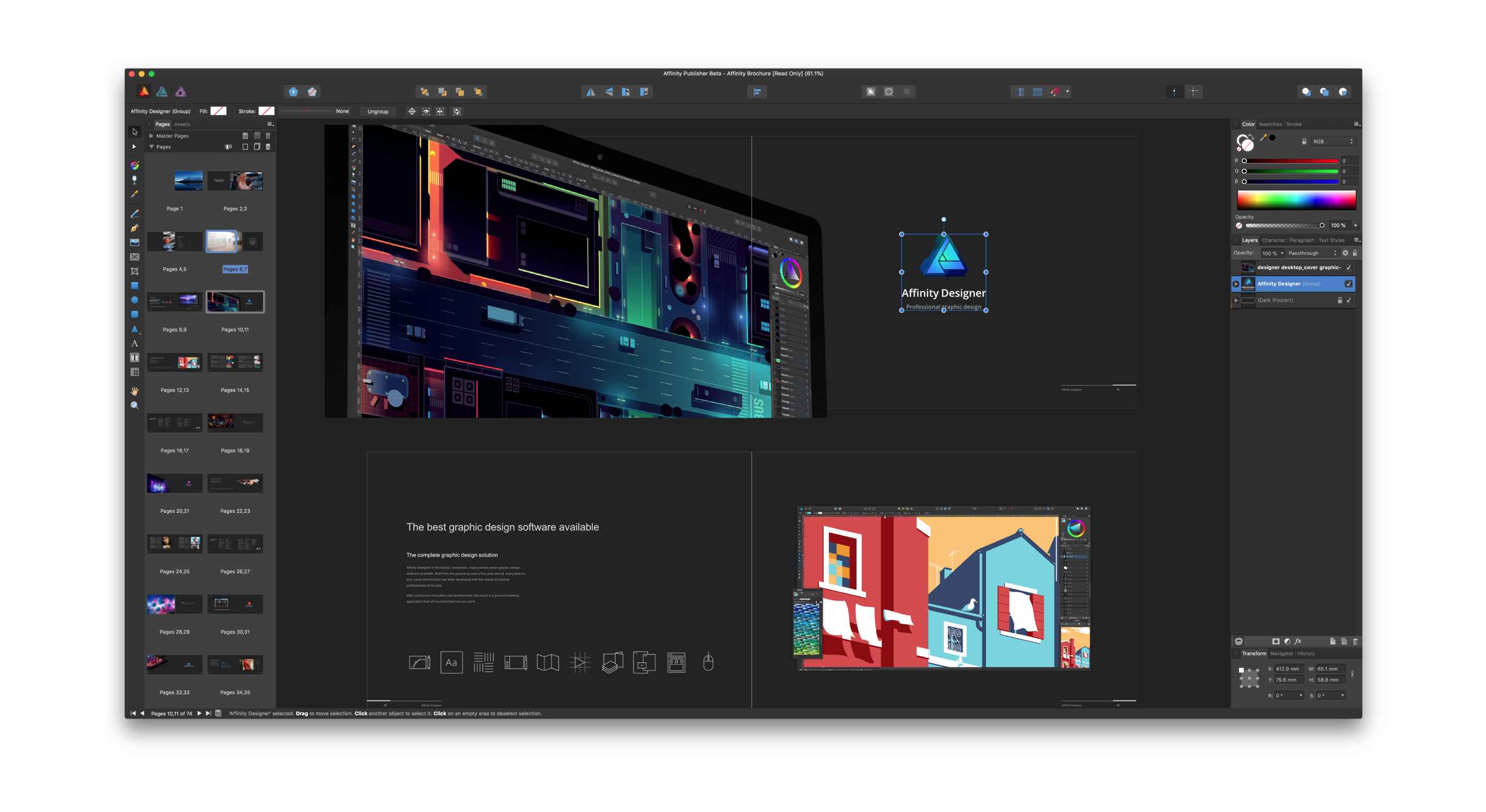 Affinity Photo has pro-level editing tools and charges only half of what Adobe charges. It has a 10-day free trial period. Make the most of it so you can decide whether or not Affinity Photo is the right one for you.
✅ PROS:
Budget-friendly
Supports a wide array of image files
Extensive, varied library of brushes, filters, adjustments, etc.
⛔️  CONS:
Short trial period
Lacks a photo organizing system
Lacks printing project resources
---
Gimp is the best free photo editor for Mac. It is an open-source program with an extensive set of beginner-friendly and advanced tools. Not only that, it is expandable through third-party plug-ins, including ones designed for Adobe Photoshop.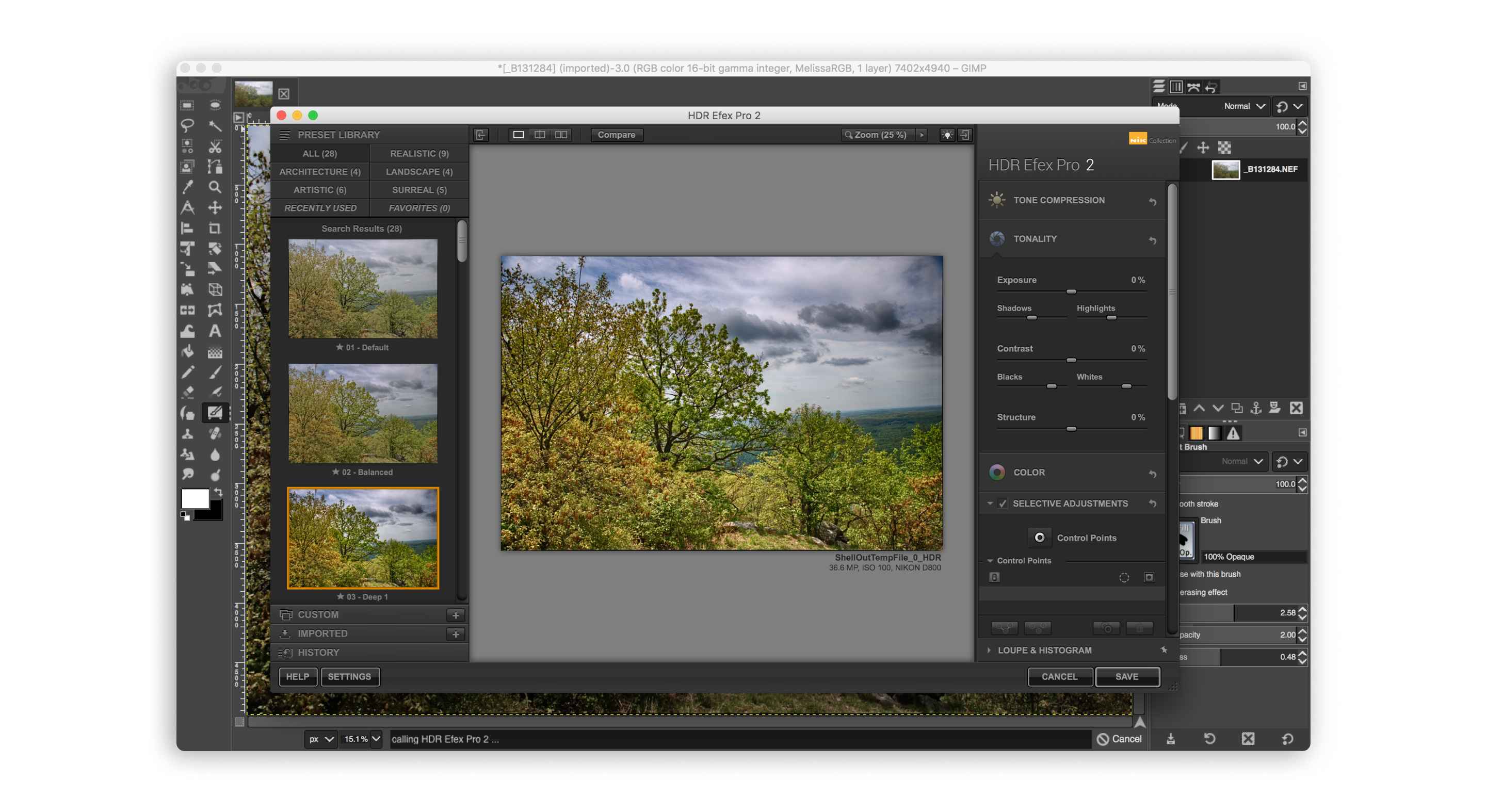 Gimp's interface for Mac devices isn't the most user-friendly. It might take you a while to get to know your tools and be comfortable with them. Still, the program should be worth it especially if you're on a budget.
If you need a powerful editing tool but don't have the budget for a premium one, you should consider Gimp.
✅ PROS:
Simple interface
Extensive, varied library of brushes, filters, adjustments, etc.
FREE
⛔️  CONS:
Lacks tutorials or guides
Lacks intuitive workflows
Steep learning curve
---
Choosing a mac photo editor that works for you, among so many editing tools, can be quite exhausting. It's a big decision, especially since premium software isn't cheap.
If you only need basic tools, you ought to consider alternatives such as free image resizer apps or filter apps. Our picks of the best online photo editor are here for you as well.
Pair the right editing software with the best free project management software for mac, and you can complete all your content creation endeavors without a hitch.
Also read our article about how to remove background from picture—the easy way.
Related Articles: