Get rid of the WiFi dead zones with the best WiFi extender. You'll enjoy unfettered access to the Internet from all corners of your home.
Here's something we can both agree on - an unreliable WiFi connection sucks! You have to deal with failed connections, dropped signals, and dead zones. Horribly frustrating.
All you want is to be able to catch up with your favorite Netflix show on your phone while you bask in your yard. But let's face it, it's not possible for most people. The problem is, the WiFi signal transmitted by your router has limitations. It can't reach beyond 20 to 25 meters. The signal is also affected by corners, electrical appliances, stairs, and some building materials. So, now you can probably see why you're experiencing WiFi dead zones in your home.
So, what to do?
You don't want to be walking around waving your phone or laptop in the air in an attempt to 'catch' a bar or two of signal. This is where a WiFi extender comes in. This device adds some oomph to your WiFi connection and allows you to access the internet from pretty much anywhere in and around your home.
Does this sound like something you'd be interested in?
As always, we've got your back. We've rounded up 5 of the best WiFi extenders to help solve this problem:
But before we get into the details, let's go over what WiFi extenders are, how they work, and how to pick the best WiFi extender for your needs.
What is WiFi extender?
To put it simply, a WiFi extender (or wireless extender) is a device that helps to improve WiFi coverage. The device receives the wireless signal from your router, amplifies it, and then rebroadcasts a boosted signal. This increases the coverage area of your WiFi network by up to twice the range. Pretty neat, huh?
And the best part:
You don't have to worry about adding more wires to your home. All you'll need is a power outlet.
How to Choose the Best WiFi Extender?
So, you're ready to buy a WiFi extender, eh?
Here are some of the things you need to consider before making a purchase:
Frequency
You can go with a single band (2.4GHz) or dual band (2.4GHz and 5GHz) option. If you have a dual band router, then you might want to go with a dual band wireless extender.
Standards Compatibility
Your extender should match or support the standards of your router. The router can be IEEE 802.11 a/b/g/n, or IEEE 802.11 b/g/n, or IEEE 802.11 a/b/g/n/ac compliant. If you're not sure, go with a universal extender. It will work with any router.
Profile
You can either get a desktop of plug-in extender. A plug-in extender plugs into the wall and is perfect for resolving signal issues in one problematic area. As you might have guessed, a desktop extender sits on your desk. It's usually more powerful and has more features.
Security
Make sure the extender supports WPA2-PSK security protocol. This is the highest security protocol available to home users.
Ports
How many ethernet ports do you need? A plug-in extender will have a maximum of two ports while a desktop extender can have up to five.
Performance
The performance of a WiFi extender is determined by the range and bandwidth. Pro tip: anything that goes above the performance of your router won't be of much use to you.
Cost
It's always best to go for the best WiFi extender you can afford. The idea is to get the most bang for your buck.
5 Best WiFi Extenders
Now, let's get to the bones of this topic. Here are our picks for the 5 best WiFi extenders:
This Netgear WiFi extender is a dual-band device that delivers an excellent 2.4GHz throughput but doesn't perform as well at 5GHz. It adds an additional coverage area of up to 12000 square feet. You can stream HD and 4K media and play games without experiencing lag.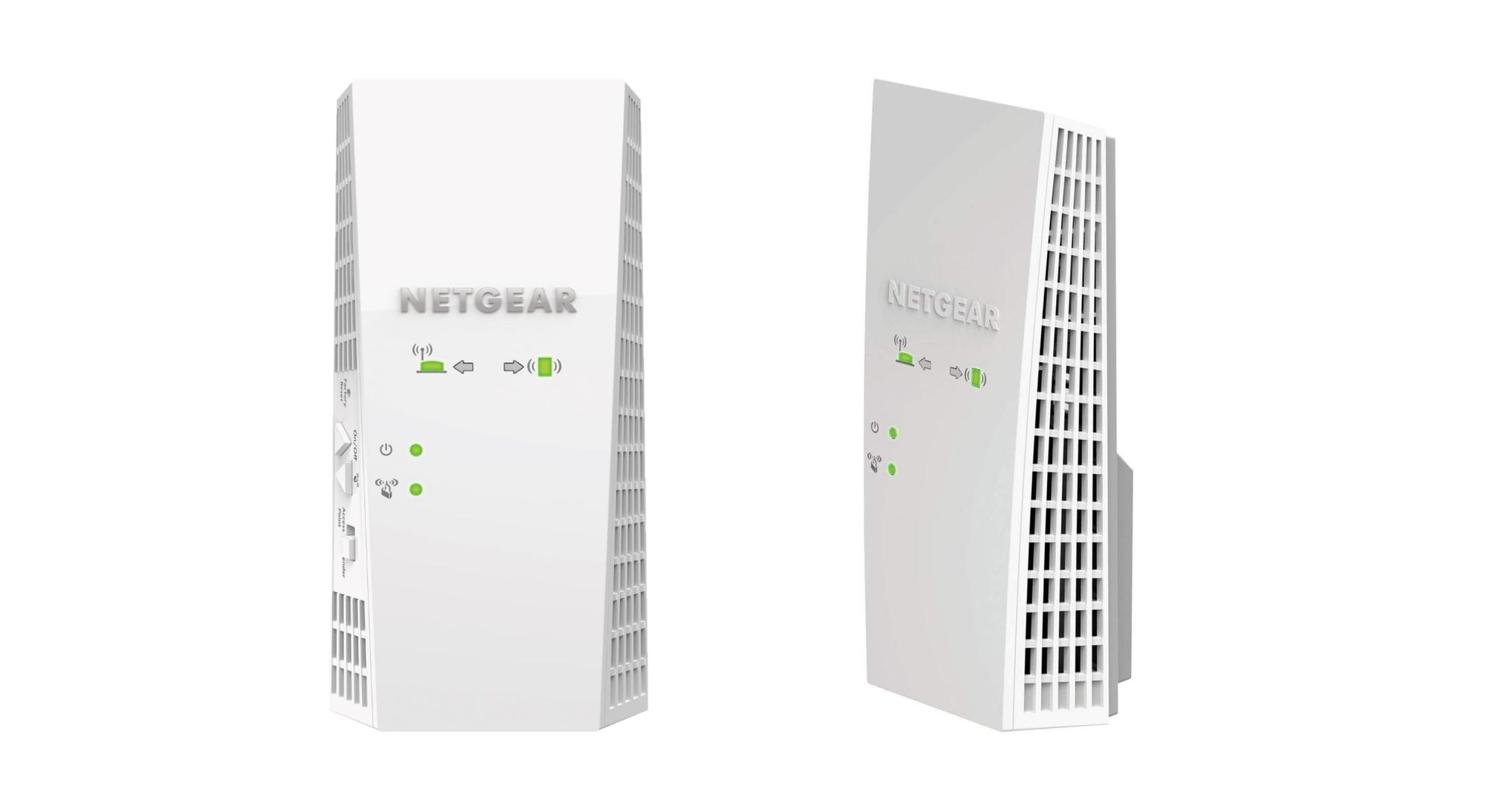 It's easy to install and comes with five Gigabit Ethernet ports to connect your devices. The Netgear AC1750 has a feature-rich and intuitive web-based management console. It also comes with a USB 2.0 port for your game console, TV, and other devices.
It's a universal extender that will work seamlessly with whatever router you're using in your setup. The extender is available on Amazon for $54.98.
✅ PROS:
Easy to install and use
Lots of I/O ports
User-friendly management portal
Excellent 2.4GHz throughput
⛔️ CONS:
---
If you're looking for an inexpensive WiFi extender with a bit of flair, then you've got to check out the NETGEAR AC1200. While it doesn't have all the bells and whistles of a top-tier model, this Netgear extender does pack a punch. It's a mid-range option that strikes the perfect balance between features and price.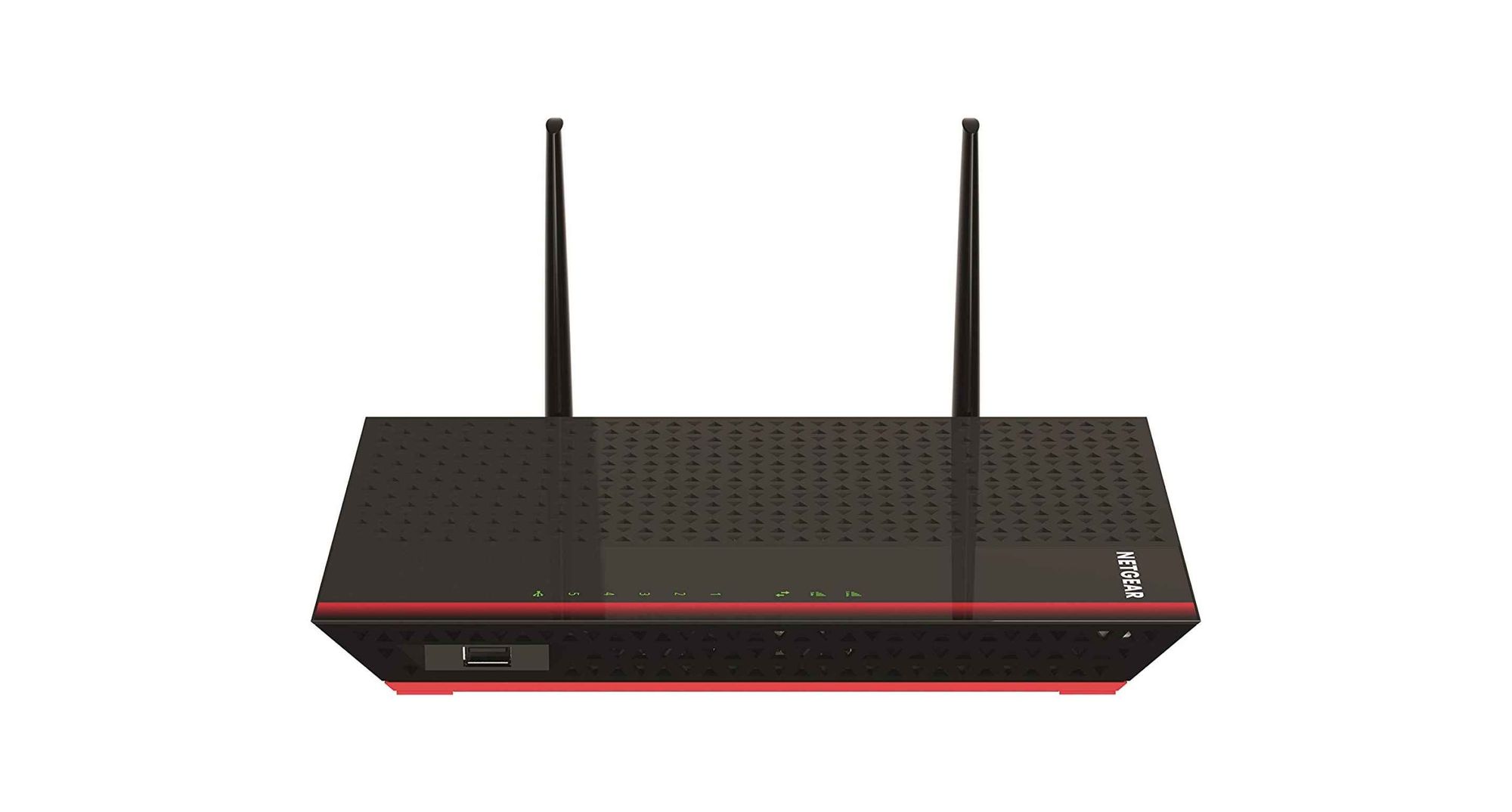 Coming in at $78.34 on Amazon, it is a dual-band extender with both 2.4 GHz and 5 GHz WiFi signals that perform fairly well. It comes with a combined throughput of 1.2 Gbps. The Netgear AC1200 is compatible with most routers. It comes with 5 Gigabit Ethernet ports that allow you to connect your game console, smart TV, and other devices.
✅ PROS:
Easy to set up
Excellent coverage
Intuitive UI
5 Gigabit Ethernet ports
Supports USB external drives and printers
⛔️ CONS:
Not wall-mountable
Firmware issues
---
The Linksys AC1200 is a plug-in extender meant for three-prong wall outlets. It comes with a pass-through socket. This means you don't have to sacrifice an outlet when using it. Pretty neat, huh?
Due to its small size, the extender has only one Gigabit LAN port and audio output. The audio output allows you to stream audio wirelessly from your tablet, laptop, or smartphone.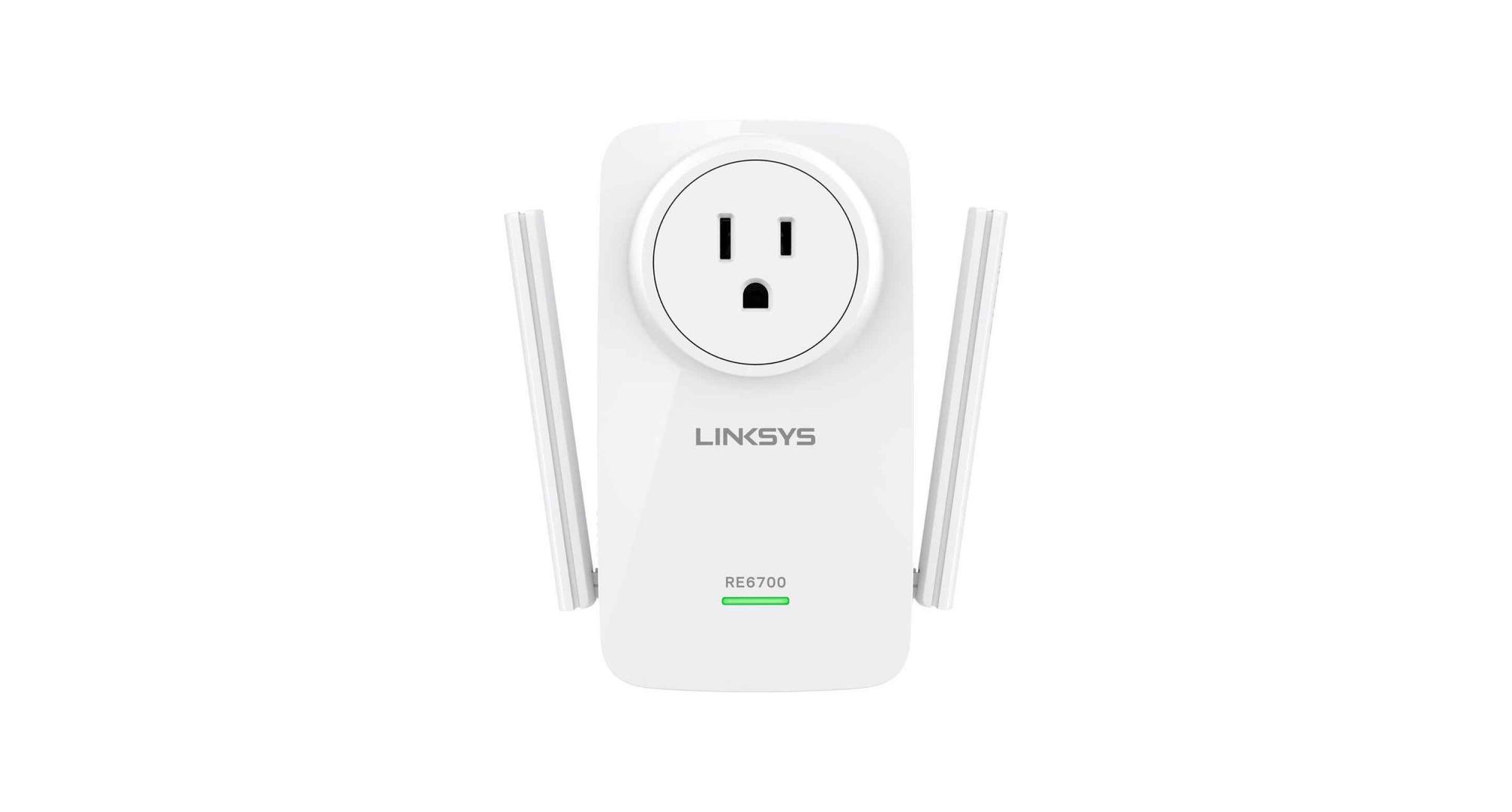 The device comes with an intuitive and easy to use interface with a wide range of settings. It does an excellent job of providing short to mid-range coverage. It's a dual-band extender but has a problem maintaining a strong signal on the 5GHz band. The device is available on Amazon for $78.41.
✅ PROS:
Simple installation
Good 2.4GHz performance
Pass-through outlet
⛔️ CONS:
Bulky
Light on features
Poor 5 GHz performance
---
This is yet another dual-band range extender that works as a media server and access point. It's an affordable device that delivers amazing 5GHz performance. The 2.4GHz band is a bit underwhelming. The D-Link AC1200 comes with four Gigabit Ethernet ports and a USB 2.0 port. It has 4 inbuilt antennas (two for each band) and is compatible with all routers.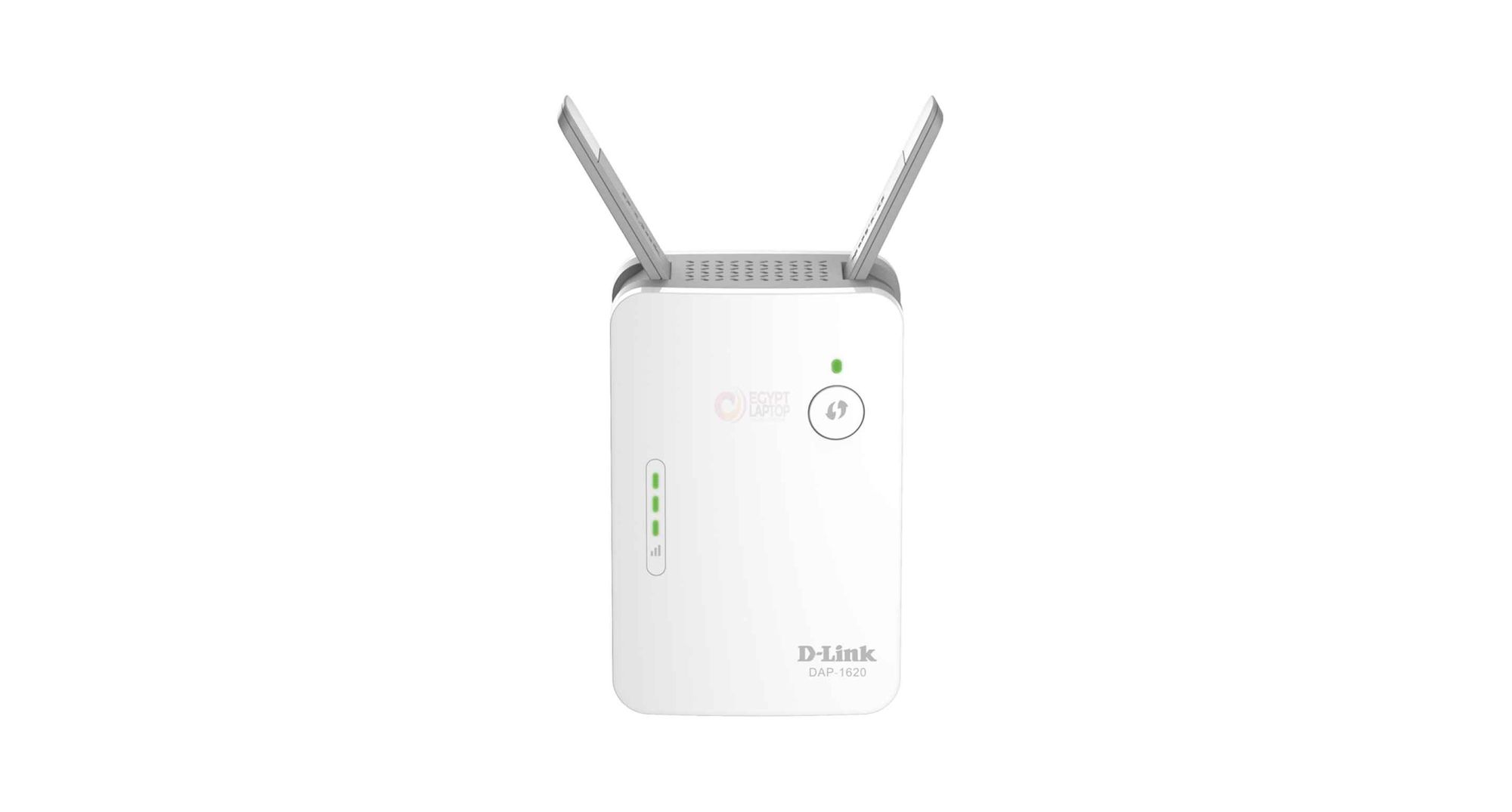 The web-based management console includes a handful of manual settings and a WiFi setup wizard. Overall, the D-Link AC1200 is a decent device available at a reasonable price. You can get it for $47.45 on Amazon.
✅ PROS:
Fairly priced
Strong 5GHz performance
4 Gigabit LAN ports
Multiple configuration options
⛔️ CONS:
Poor 2.4GHz range
No USB 3.0
---
This is a plug-in dual-band extender that will help bring connectivity to WiFi dead spots in your home. The device is easy to use and affordable. While it offers excellent 5GHz throughput, the 2.4GHz band deteriorates as you move further away from it.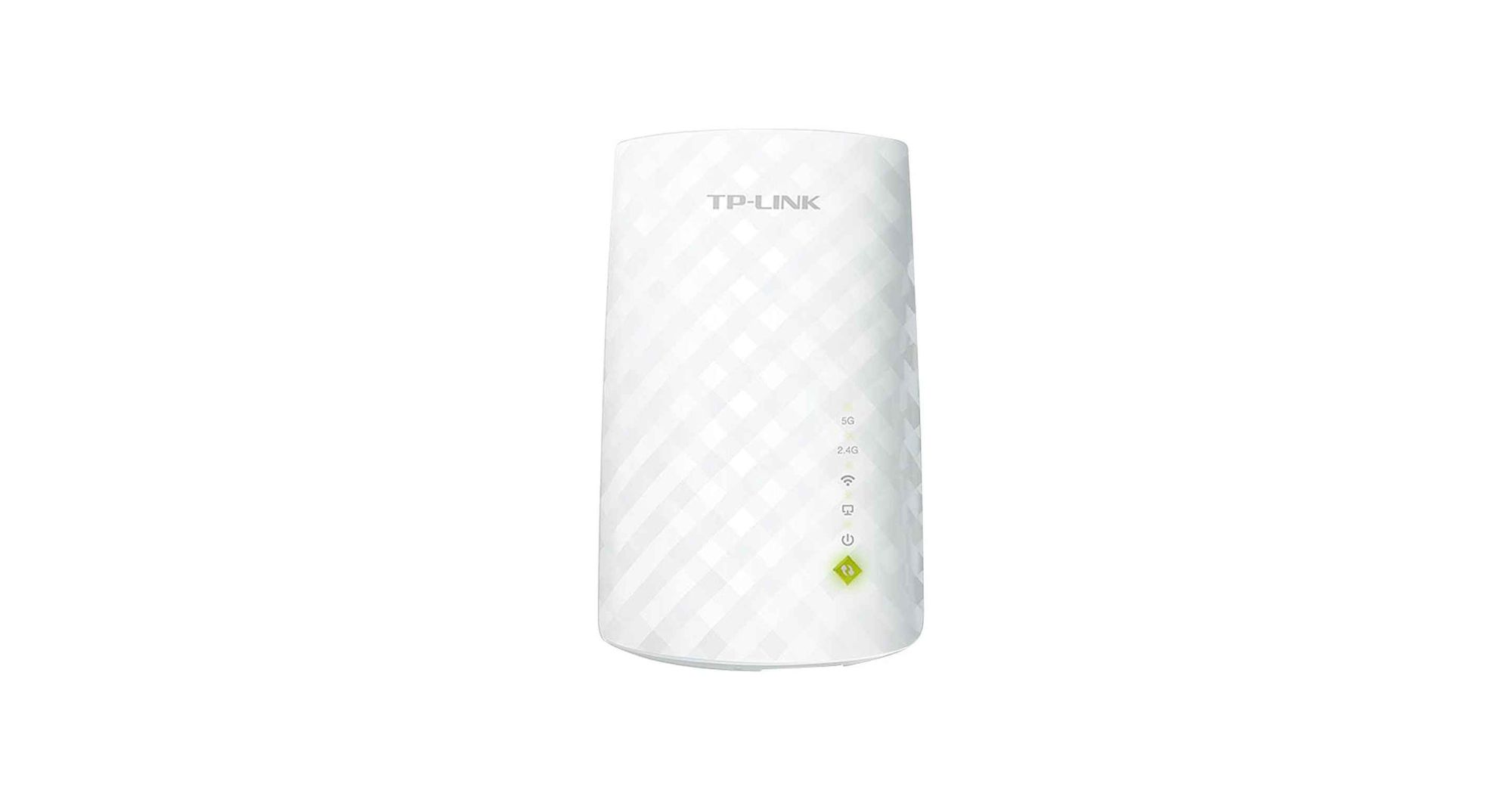 Some of the glaring flaws of this little device are the lack of pass-through capabilities and a USB port. This is the best WiFi range extender for those who are on a budget and want to extend the range of their WiFi coverage. You only have access to one wired LAN port for connecting your smart TV and gaming console. It's available for only $24.80 on Amazon.
✅ PROS:
Affordable
Easy installation
Great 5GHz performance
⛔️ CONS:
Lack of a pass-through outlet
No USB ports
Poor 2.4GHz range
---
Conclusion
Say goodbye to WiFi dead zones weak signals by picking a device from our list of 5 best WiFi extenders. Make sure to place it partway between your router and the problem area for best results.
Related Articles:
Launchberg editors pick and review products independently. We may earn affiliate commissions when you purchase an item via our links—it helps support our testing.