Looking to capture images, video clips, or your favorite websites? We'll help you pick the right snipping tool for Mac.
You're probably familiar with the incredibly handy Windows snipping tool. It's awesome, right? Wouldn't it be amazing if you could have a similar tool on your Mac?
We have some good news. We've covered how to capture screenshots on a Mac using snipping tool shortcuts before:
CMD + SHIFT + 3
makes capture a full-screen screenshot
CMD + SHIFT + 4
helps you capture selected area as a screenshot
CMD + SHIFT + 5
captures only an active window that you choose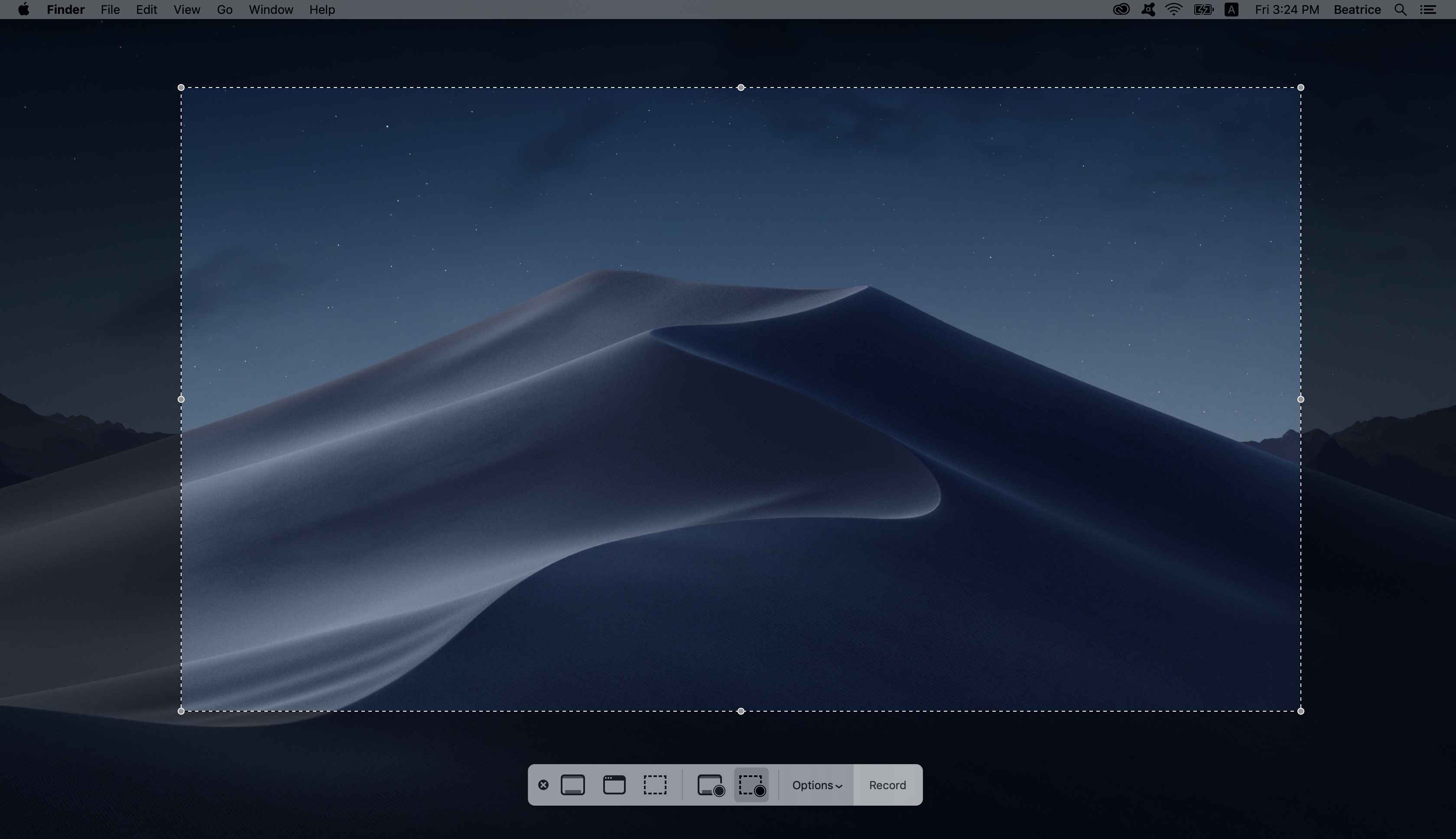 Today, we'll go over some of the best snipping tools for Mac to make taking screenshots easy as pie. They include:
Best Snipping Tools for Mac in 2020
Snipping tools enable you to capture much of what you do every day on your computer screen. Some of the reasons you might need a snipping tool include:
Making visual tutorials
Sharing your screen with friends
Sending screenshots for work
Keep a record of important documents that you cannot download.
If you're looking for the perfect snipping tool Mac, check out our list below.
We have to admit, Snagit is the gold standard of screen capture software. It's very popular with corporate customers for its aesthetic interface and powerful features. The editing and screen recording capabilities are pretty impressive. One of the highlights of the app is the intuitive user interface.
A small control panel appears at the top of your screen. It allows you to capture screenshots, change settings, and customize hotkeys. The editor features nifty tools like callouts, arrows, blur, and others. You can also create animated gifs and videos straight from the app. The process of capturing and editing images and videos is so seamless the average Mac user will take to it like a duck to water.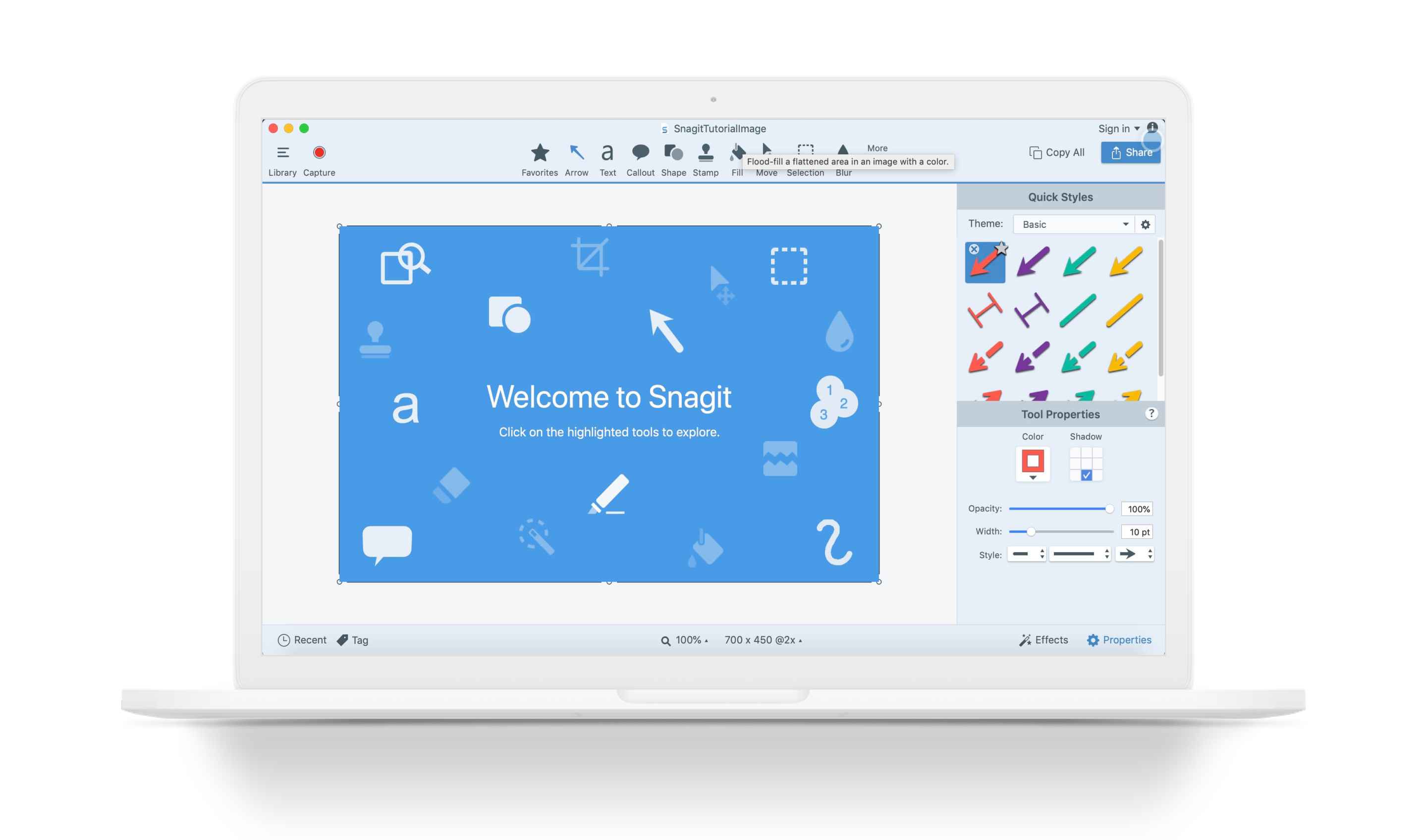 Snagit allows you to capture your screen in several ways. You can capture the entire screen, a specific region, or a specific application. You can also import images from scanners and cameras. One of the coolest features of this snipping tool for Mac is the ability to capture text from an image and paste it into a text editor. To access the full range of features, you have to pay $50, which is a tad expensive when compared to other tools.
So, what's our verdict?
We love Snagit. It's hands down the best Mac snipping tool on the market. The software comes with tons of features and is easy to use. It's our macOS snipping tool of choice.
✅ PROS:
⛔️ CONS:
Video editing is cumbersome.
---
Lightshot is an extremely lightweight screen capture tool. It's also one of the easiest to use. If you're worried about how to use snipping tool on Mac, then this is the right tool for you. All you do is press the print screen button on your keyboard and select your area of interest. The app will do the rest.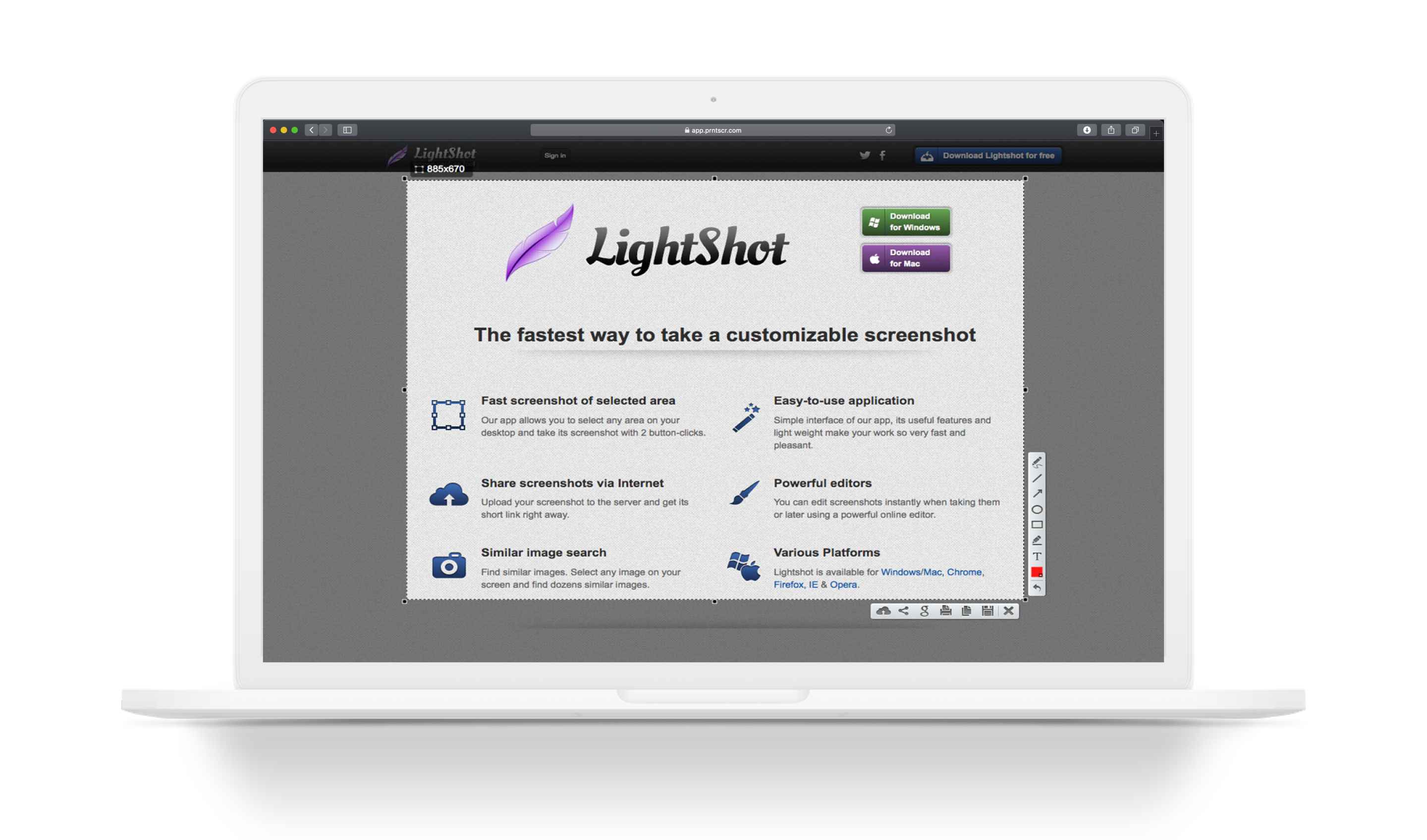 You can edit your screenshots by adding text, colors, shapes, and others. The software has a simple interface that you only interact with on the screen capture screen itself. The most outstanding feature is the ease with which you can capture, save, and upload screenshots. In fact, it's the only tool that allows you to take one screenshot after the other in quick succession. The tool is completely free and enables you to:
Print screenshots
Search for a similar image on Google
Upload images to Prntscr.com
Copy and save
So, what's our verdict?
Lightshot is a great snipping tool on macOS. It can be used by any person with a basic knowledge of computers. Even though it's not as feature-rich as some of the options on our list, it's still useful and convenient. The app even earned a place in our list of top 10 snipping tools in 2020.
✅ PROS:
Lightweight and easy to use
It's fast
It's free
Ability to save to social media or the cloud
⛔️ CONS:
Does not have capture modes.
Doesn't have a separate editing screen with advanced tools.
---
SbapNDrag is a handy MacBook snipping tool that allows you to grab a snapshot of the full screen, a window, or a specific section of the screen without worrying about key combinations.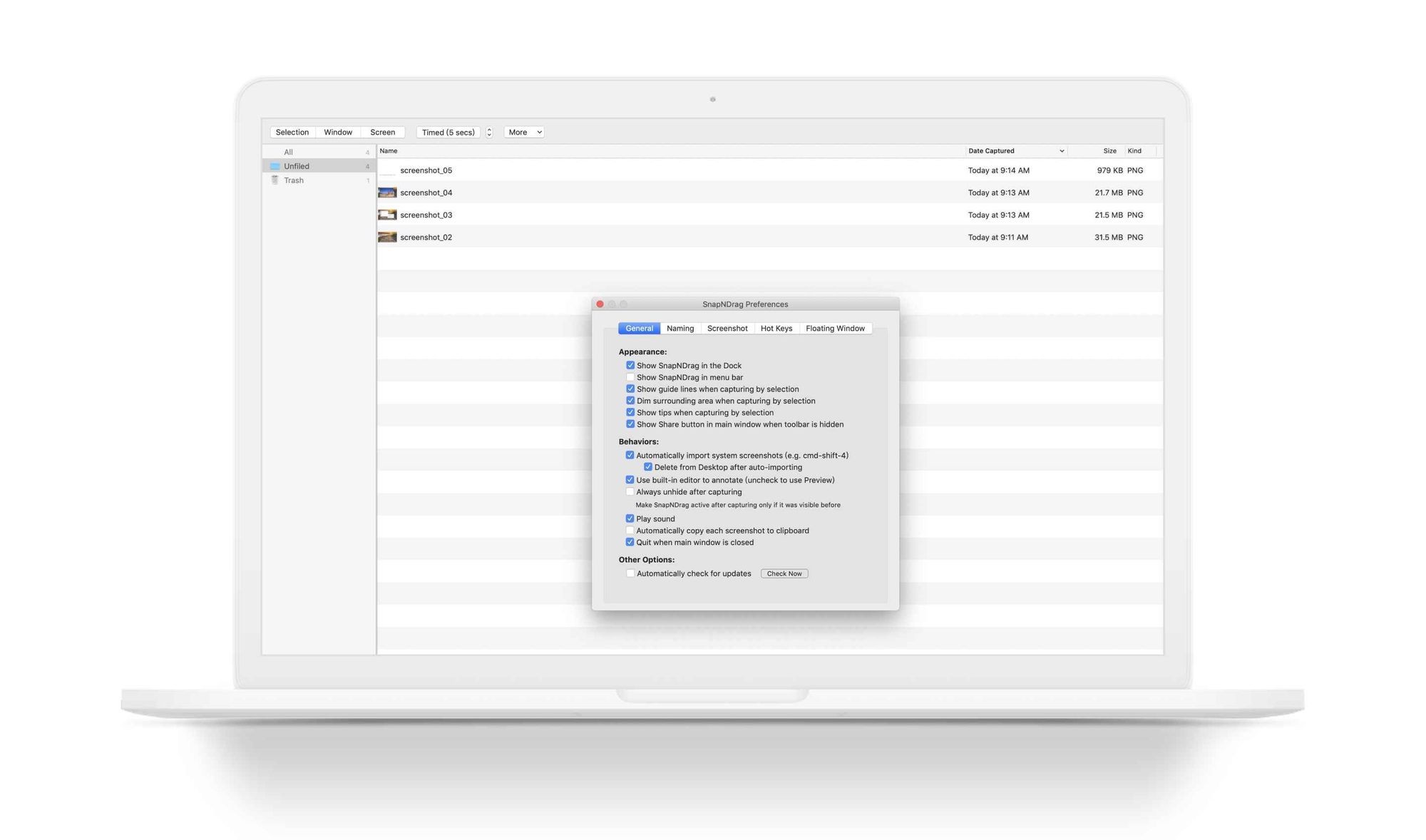 You can use the free version or fork out $10 for the pro version. The pro version allows you to resize images, assign global hotkeys, and turn off adverts. Some of the features in the pro version include:
A library for our screenshots
Sharing your screenshots to Twitter, Facebook, email, and more.
Annotate your screenshots
Multiple output formats (PNG, JPEG or TIFF)
Border and scaling
Batch rename
Custom keyboard shortcuts.
If you use screenshots in your work, then the paid version would be a perfect choice.
✅ PROS:
Easy to use
Free version available
⛔️ CONS:
Limited features on the free version.
---
Monosnap is an online service that doubles as cloud storage, a secure content management system, and snipping tool for Mac. It also works on Windows and Chrome. Using Monosnap, you can instantly capture your entire screen or a portion of it and then use the built-in editing tools to mock-up and share your masterpiece.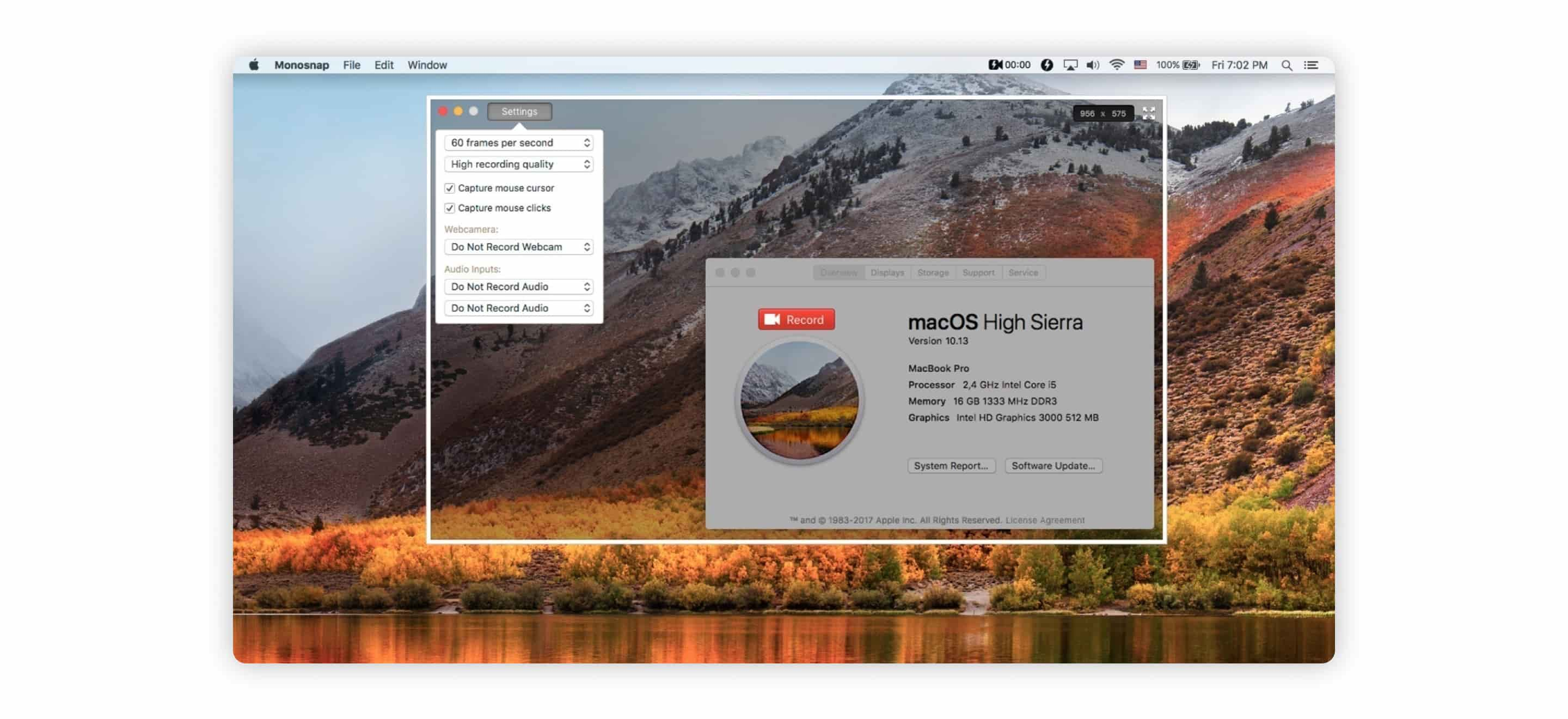 Earning 4.3 stars in the Apple App Store, Monosnap might just be the best snipping tool out there for mac.
✅ PROS:
Customizable hotkeys
Rich editing tools
Hide private information with a blur tool
Free cloud storage space
Create video and animated GIFs
Multiple save and share options
⛔️ CONS:
A possibly overwhelming user interface for some users
Pushy upgrade ads
Users complain that it stops working and locks up
---
Greenshot is a popular screen capture tool. It includes dozens of useful features like hotkey combinations, the ability to copy your image to the clipboard, or send it directly to a cloud-based program like Confluence, Box.com, Dropbox, Flick, Imgur, JIRA, Picasa-Web, or your printer. You can even edit screenshots on the fly with the built-in editor. To make this sweet package even better, Greenshot allows you to blur areas of your screenshot to keep things private. You can customize and personalize many of the default settings and use your own hotkey combinations for better functionality.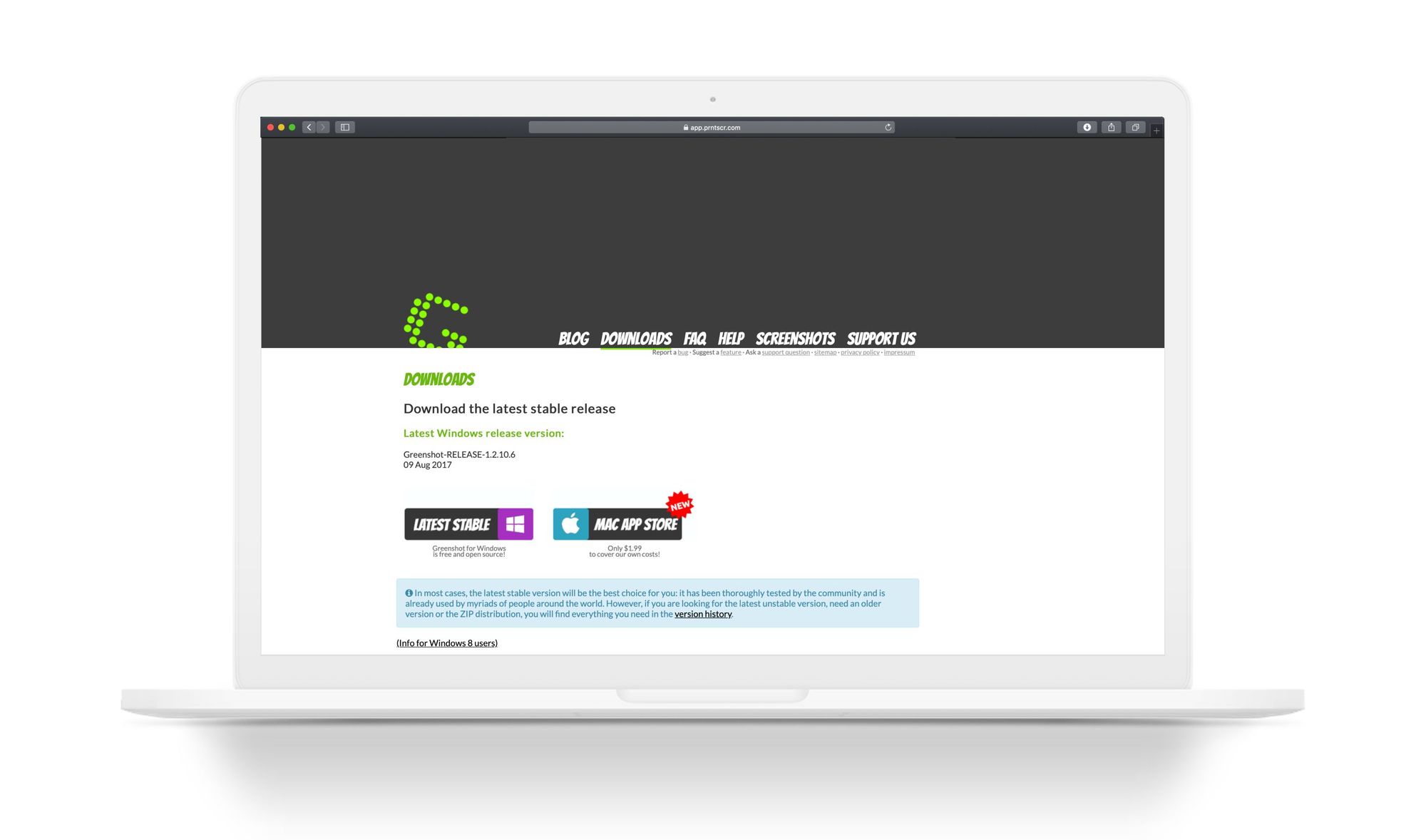 The program installs quickly, and the interface is easy to use. After you select your area, it turns green, and then you hear a shutter sound, so you know it took the shot. You can even choose your image format (BMP, GIF, JPEG, and PNG) and then mark it up with the built-in tools.
Greenshot was primarily a Windows-based application, but they recently released a snip tool for Mac as well. Although users rave about the Windows version, they are less impressed with the macOS alternative. So, for now, no one will be calling Greenshot the best free snipping tool for Mac, but you never know what the future holds.
✅ PROS:
Open Source
Easy to Use
Freezes Screen When You Capture
Allows Annotating, Highlighting and Obfuscating Screenshots
⛔️ CONS:
---
Loom Screen Recorder allows you to communicate quickly and effectively by taking screenshots or shooting quick videos to send to colleagues, friends, or family. In the time it takes you to type an email or mock-up an idea, you can create a video or screenshot to say it all. Loom offers both a free and paid version. Loom works on Windows, Chrome, Mac, and iOS.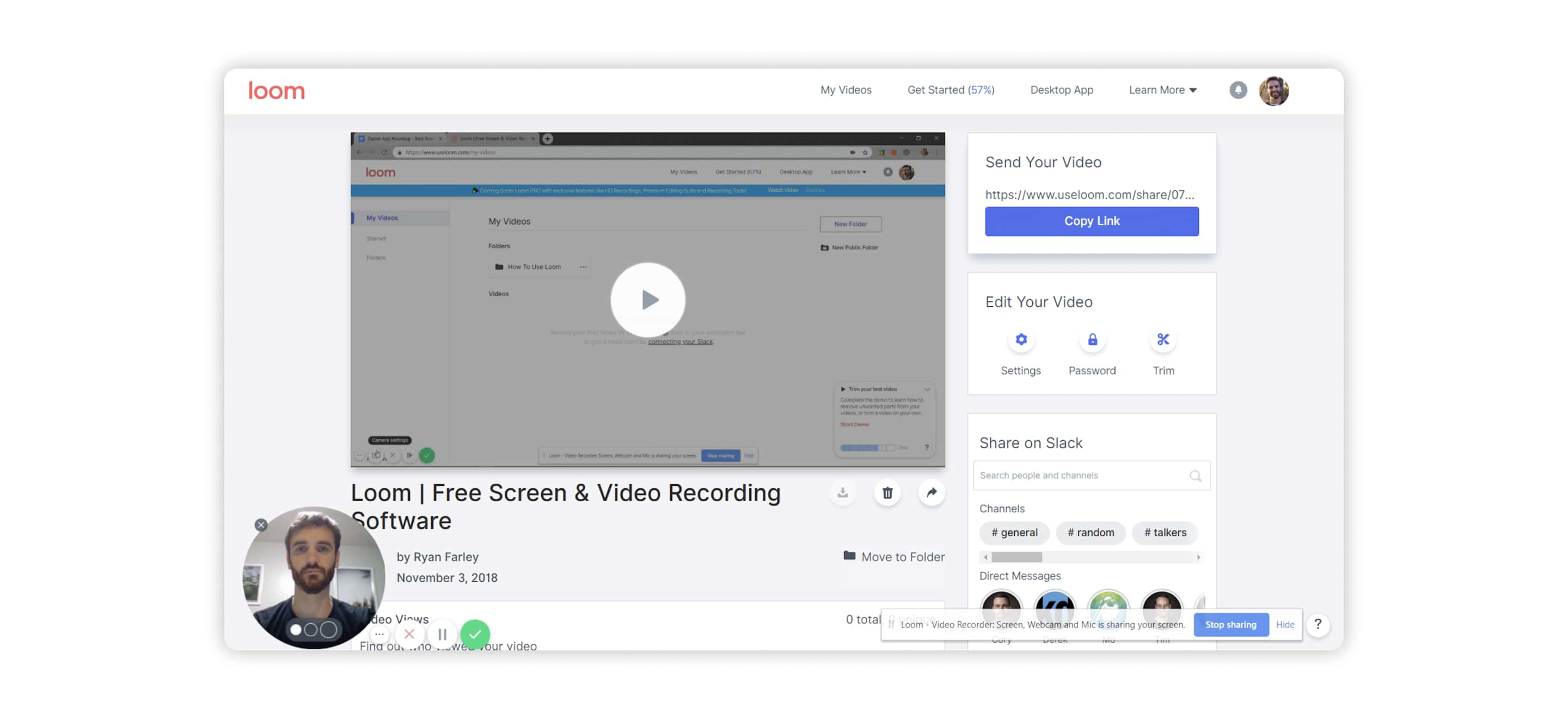 If you are looking for the best free snipping tool for Mac that also records video, look no further, Loom is it! Using quick video recordings and screenshots, you can improve productivity, streamline your workflow, and boost customer satisfaction all at once.
✅ PROS:
Rich interface with many options
Supports multiple platforms and even has a Google Chrome extension
Simple, lightweight, and easy to use
Screen recording to create quick tutorials on how to do something
Create videos, screen shares, and even GIFs on the fly
⛔️ CONS:
Can't add audio or music separately
Users complain that it is glitchy at times
Can't customize the interface
Another option in our Mac snipping tool lineup is CloudApp's screenshot App. CloudApp is a heavy hitter when it comes to software. They provide solutions for designers, developers, executives, marketing professionals, sales, support, and even production people. You can use CloudApp on the web, or download it to Mac, Windows, Linux and even use it on iOS devices.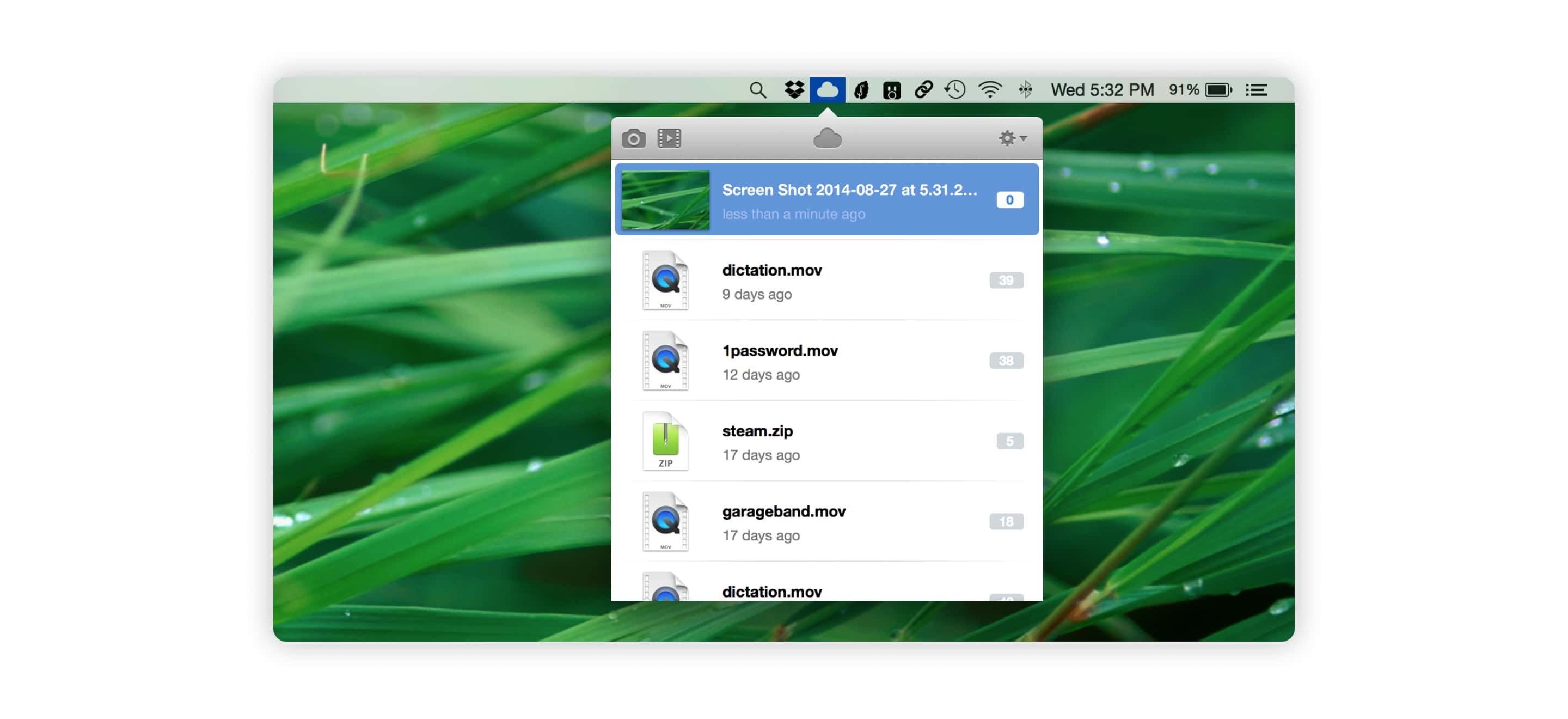 Across the board, CloudApp gets high marks from reviewers and users. It's a sophisticated product that allows you to capture and share your screen using an enterprise-level app. As a bonus, use the built-in analytical tools, white-label capabilities, and secure sharing along with controlled access features.
✅ PROS:
Excellent support
Easy to use and learn
Quick GIF or video creation
Uploads screenshots and videos automatically to the cloud
Share links included
⛔️ CONS:
No full-screen, screen capture, have to select an area
Some users experienced lock-ups or glitchy video
Saving to the desktop could be easier
Needs more powerful annotation tools
No video editing features
---
If you are in the business of taking screenshots and marking them up for your team, Skitch is going to be the best snipping tool for Mac that you can find. Skitch was designed by and is owned by Evernote. If you don't use Evernote, you won't enjoy the push to integrate the two. That being said, Skitch is a simple, elegant, effective snipping tool and markup editor for macOS, Windows, Android, and iOS. It has only seven tools, but honestly, why would you need more?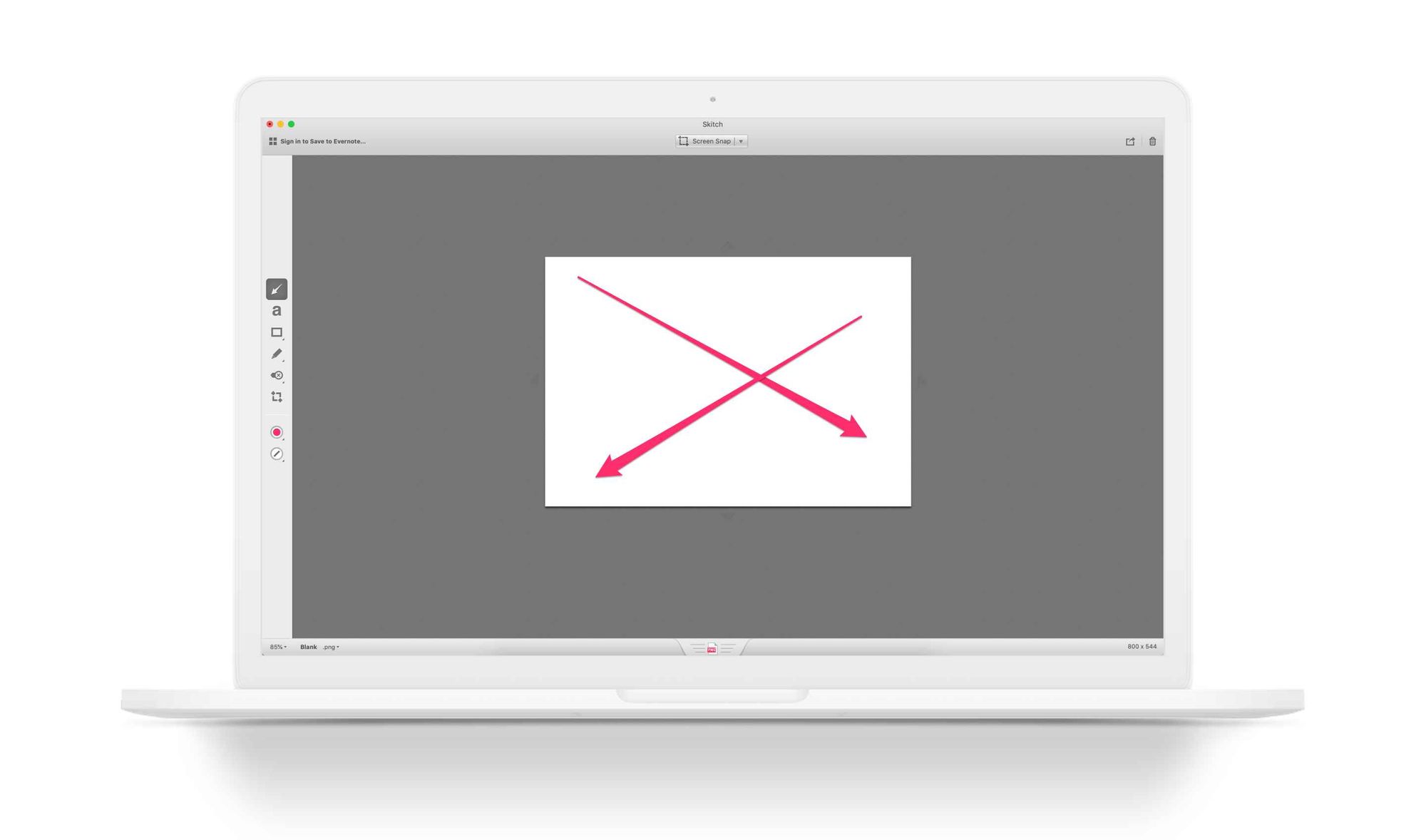 You can quickly add text, shapes, arrows, highlighting, color, draw on your image, and even add blurring to obscure areas. It's so easy to use; you can figure it out within seconds. When taking a screenshot, you select your area, which lights up, making it easy to see what will and will not be included.
The only drawbacks are the color chooser is limited to only eight colors. There aren't any special effects or filters, and you cannot save files locally. You must choose between emailing them, sending them as a text message, pulling them into Evernote, or sending them to your photos app. Other than that, we give Skitch a big thumbs up!
✅ PROS:
Integrates with Evernote
Supports PNG, JPEG, TIFF, GIF, BMP, and PDF formats
⛔️ CONS:
Doesn't offer to save a note when quitting the app
---
Recordit is a simple, plugin-style Mac snipping tool that you install on your Mac or Windows machine to create quick screencasts of your entire screen or just a portion. Users love the simplicity and lightweight model, affording you the ability to multi-task while screencasting.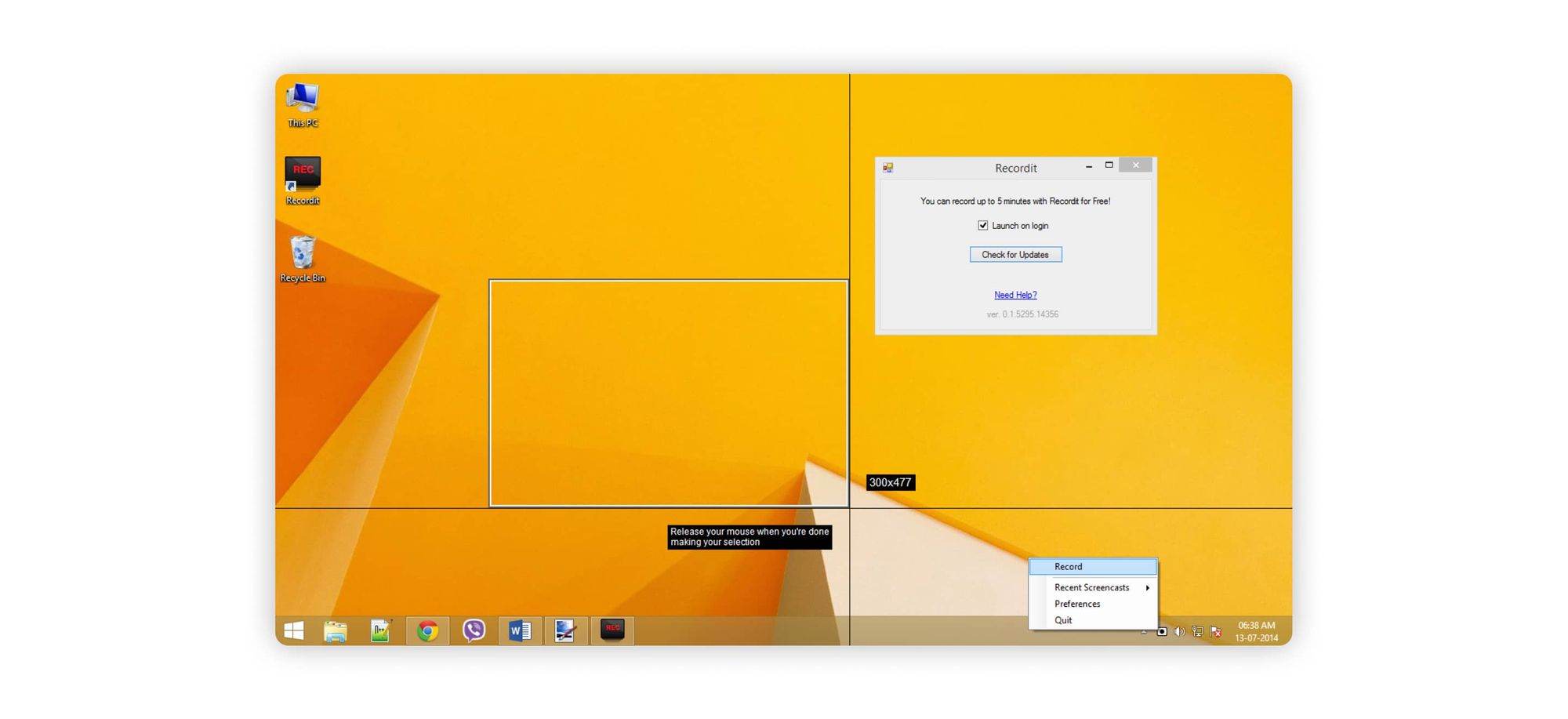 Easily showcase software or tutorials right on your desktop and then share them with your entire office. You can download the free version or pay for the full version for even more features.
✅ PROS:
Minimalistic snip tool for Mac using virtually no memory
Lives in the taskbar on Mac
Dozens of upload and share options
Customizable hotkeys
Free cloud storage and management of screenshots
GIF, and Twitter support
⛔️ CONS:
Limited to 5 minutes of recording time with the free version
It requires an internet connection
The free version is feature-limited
---
How to Snip on Mac
When you transition from a Windows PC to a Mac, one question that might have you stumped is how to take a screenshot on the Mac. The Mac keyboard doesn't have a Print Screen button but don't worry; there are still plenty of tricks to take a screenshot when you need one fast.
CMD + SHIFT + 3
Probably the fastest way to take a screenshot, especially when time is limited, and you are trying to capture something temporary, is to use the CMD + SHIFT + 3 method. Hold down all three keys simultaneously; you will hear a camera sound and a screenshot of your entire screen will instantly be created and copied directly to your desktop. In macOS, these keyboard shortcuts are the Mac snipping tool, similar to the one used in Windows.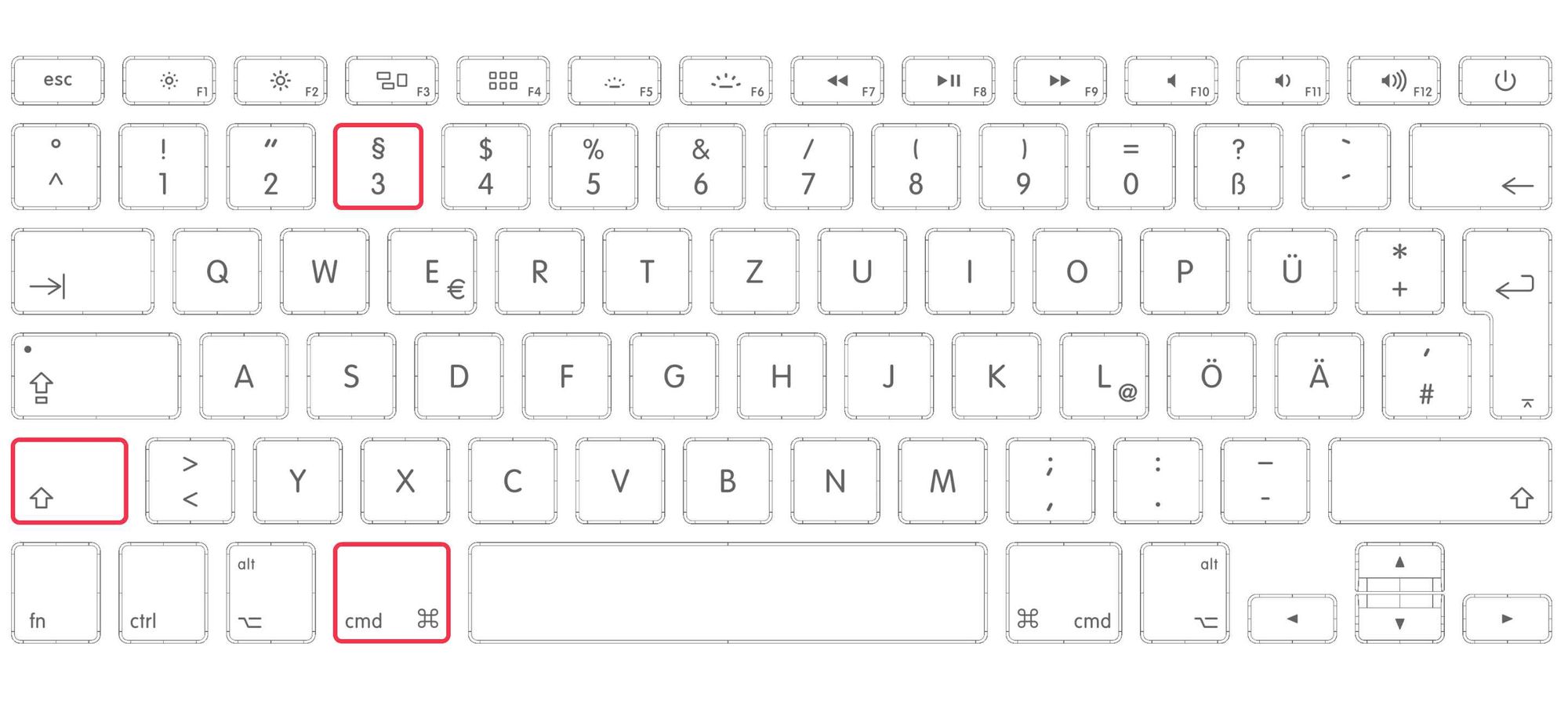 After you hear the camera sound, you will see a thumbnail preview of your screenshot in the lower, right-hand corner of the screen. If you click this tiny image, it brings up the entire snipping tool for Mac, and you can edit, annotate, rotate and make other changes to the image before it saves to your desktop.
---
CMD + SHIFT + 4
Another convenient way to take a screenshot on the Mac with even more precision is to use CMD + SHIFT + 4. This method allows you to select an area around the portion of the screen that you need to capture. You can get very specific about exactly what you want to be copied to the desktop. To use this method, follow the steps below:
Hold down the CMD + SHIFT + 4 keys simultaneously. You will see a tiny bullseye on the screen.
Now use your mouse or trackpad to click the top-left corner of the area you want to select.
Hold and drag until you draw a rectangle around the entire area you want to be selected.
Let go of the mouse, you will hear the camera sound, and the screenshot will copy to your desktop.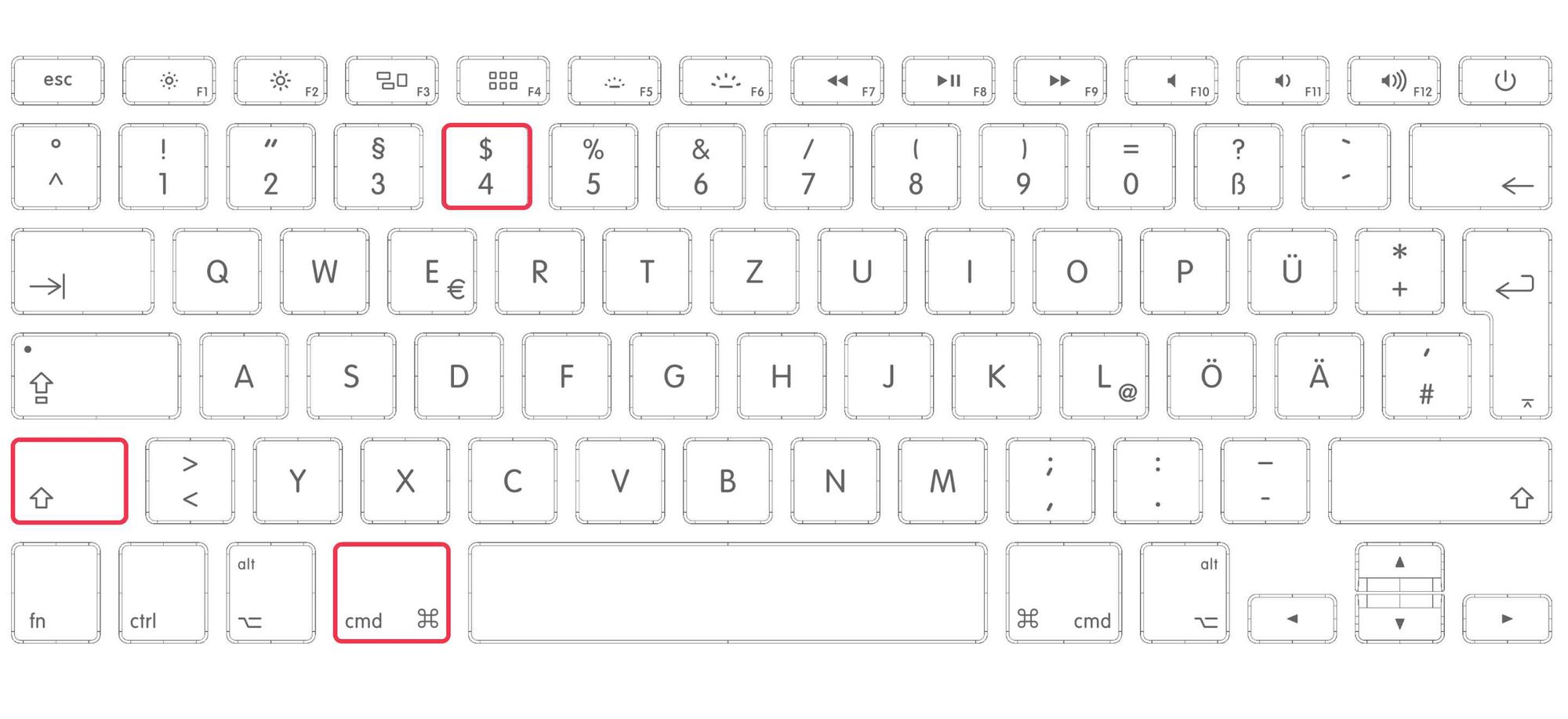 Again, you will see a tiny preview of the screenshot in the lower, right-hand corner of your screen. You have a couple of seconds to click that image to open up the snipping tool and make edits. If you make a mistake, close the box, and the original will be copied to your desktop.
You might have to try this method a few times until you get good at it, but it's worth it for the precision it offers.
If you have a MacBook Pro with Touch Bar, you can use the Touch Bar to choose Selected Portion, Window, or Entire Screen and designate where to save the copy.
---
CMD + SHIFT + 5
New to macOS Mojave, is the CMD + SHIFT + 5 feature. When you use this option, it pops open an overlay window so you can choose full-screen, a window, or a selection screenshot.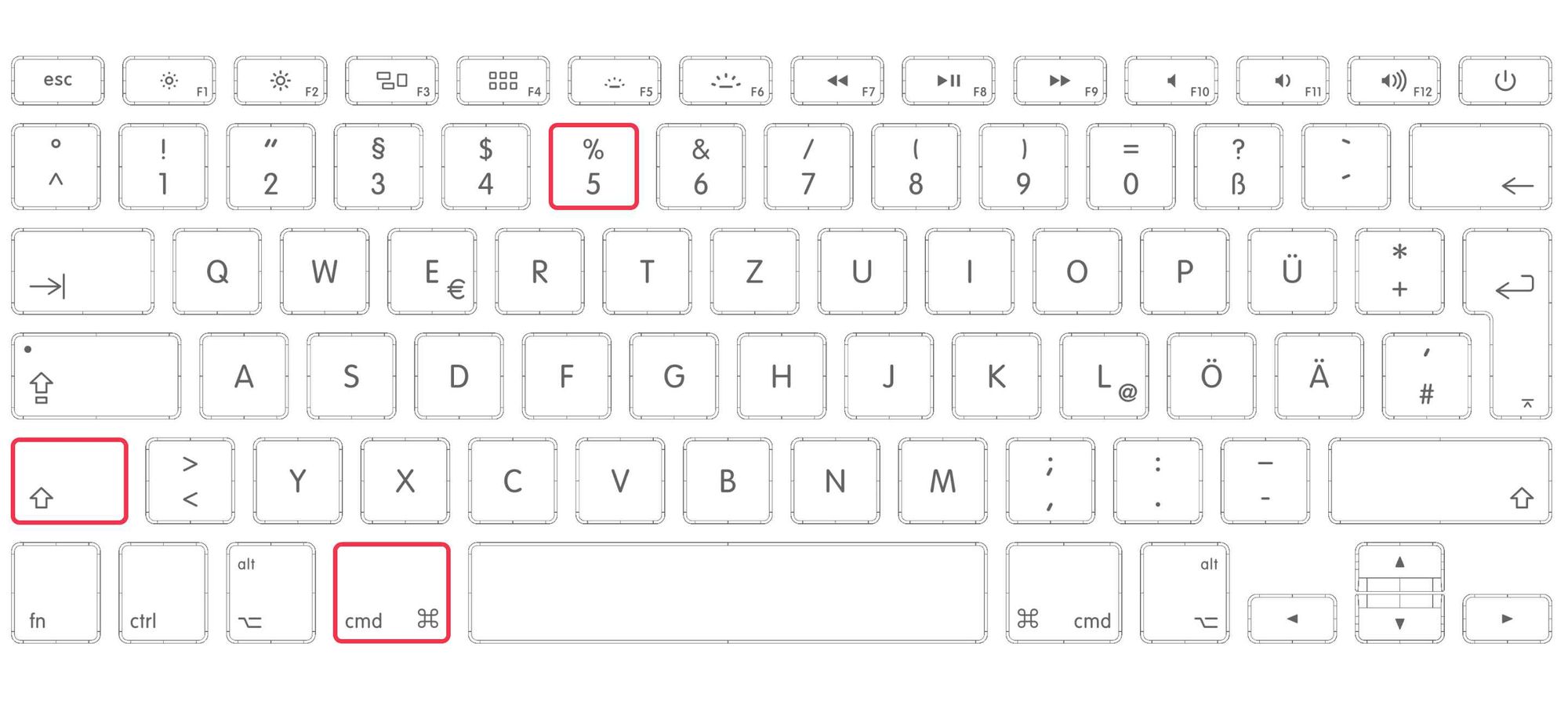 This cool new feature also allows you to record a video of your whole screen or just a portion of it. Two additional options are that you can select where to save the file, and you can also set a handy delay of 5 or 10 seconds to line things up quickly before the screenshot takes a picture.
---
So now you know how to use the snipping tool on the Mac. But there is also one more hidden trick we want to share. Buried in the Preview menu, there is a screenshot option. With a PDF or image file open in Preview, simply select File, Take a Screenshot, and then choose "From Selection," "From Window," or "From Entire Screen."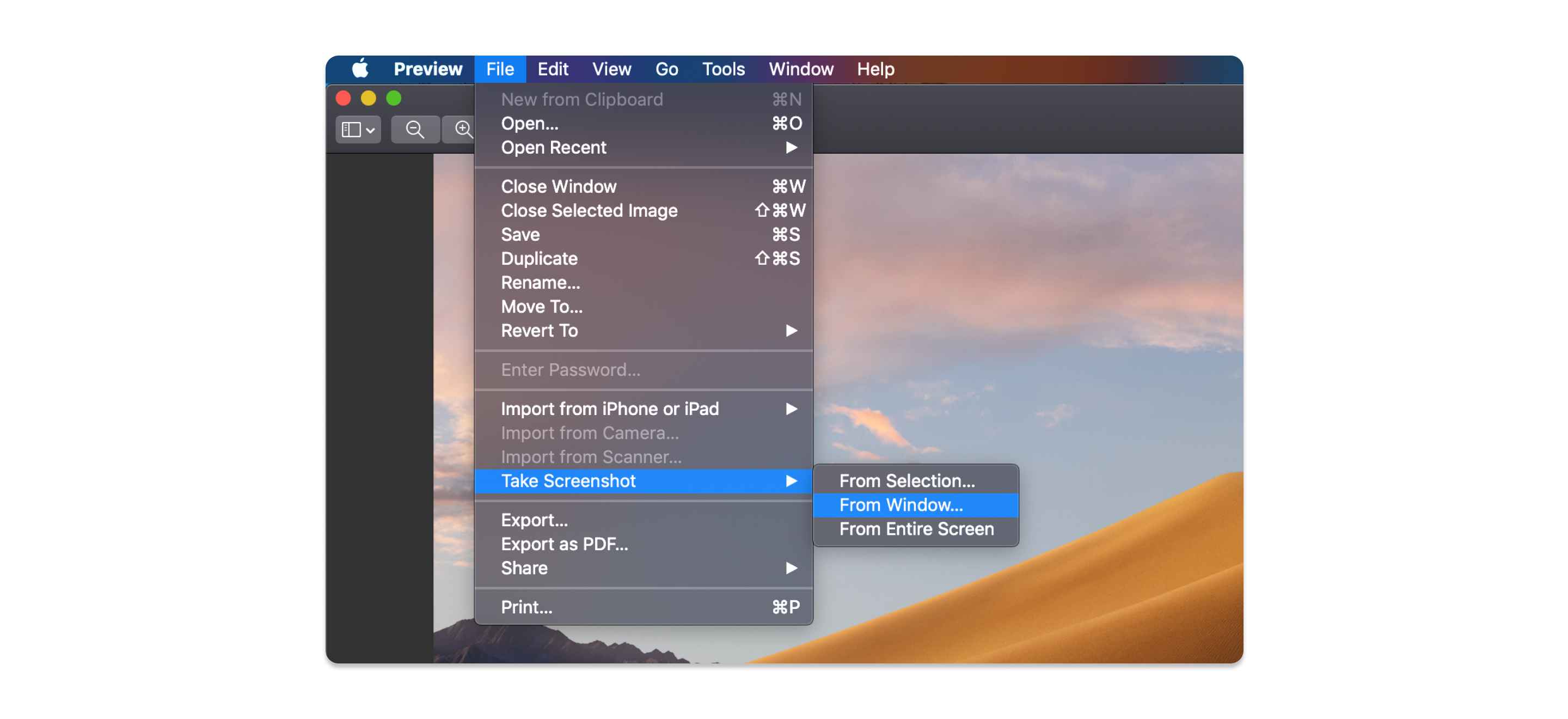 These menu items replace the keyboard shortcuts, but after that, you will have the same options and follow the same instructions above.
Learn more about snipping tools or screen capture software and check out the list of the best snipping tools for Mac to take screenshots of images, video clips, or your favorite websites as easy as pie.
That's it! Now you are an expert at taking screenshots on a Mac.
---
Conclusion
Taking screenshots on your Mac need not be complicated. You don't even have to memorize shortcuts. Our carefully selected list of tools will help you get the job done without breaking a sweat.
Related Articles:
Launchberg editors pick and review products independently. We may earn affiliate commissions when you purchase an item via our links—it helps support our testing.